Google's Daydream VR Headset is available for Pre-order in UK, US and Germany
When Google first came up with a cardboard VR headset, most the tech giants doubted their move. Why google came up with such a cheap Cardboard VR Headset while other companies are making some expensive VR Headsets.? But soon google give answer to their doubt by giving a small heart attack to other VR Headset developers. They came up with a best VR Headset called Daydream VR Headset. Today google started to accept pre-orders in UK, US and Germany. Here is something you should know about Googles Daydream VR Headset.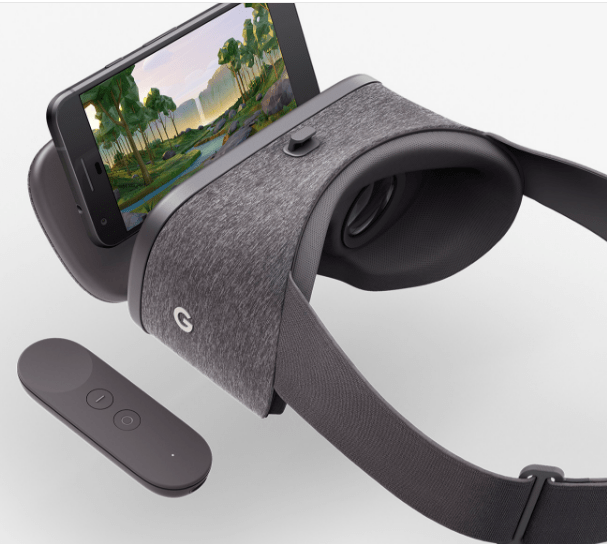 What is Special in Google's Daydream VR Headset?
Light Weight makes it More Comfortable.

Many VR Headsets that is available in market having a drawback of little heavy weight. In Most of the VR Headset, we should place our mobile device inside the VR Headset box to enjoy the VR Headset. While placing a Mobile inside, it will increase little more weight and that will make a uncomfortable feeling to its users. But Google's Daydream VR headset is made with very light weight fabric, inspired by what you wear. It has a Controller that is too very light weight and thin. The facepad rests is very comfortable for skin and the material is removable and washable. When you wear a VR Headset, the air is blocked inside and you will start sweating. This issue will not happen in Daydream VR Headset since its body is made up of breathable fabric material.
We have already seen VR Headset controllers in HTC Vive and Oculus Rift. But they are little big and heavy to handle compared to Daydream VR Controllers. The Daydream Controllers are made to easy handling.  You can swing it very fluently since it easily fix in your hand.
Build For the future phones.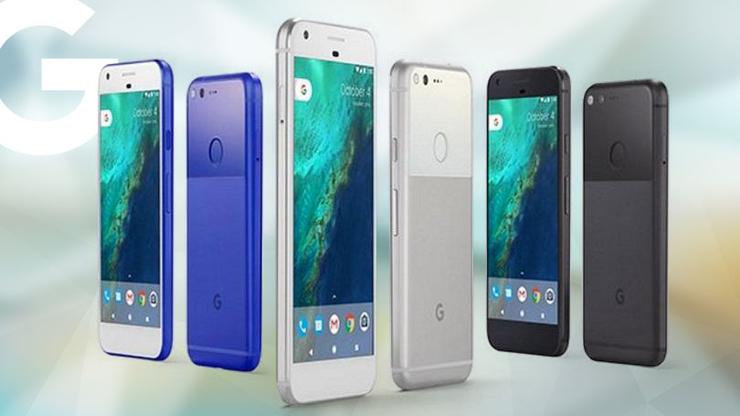 Virtual reality has a great future. Google is coming up with more VR friendly phones that can be very much suitable with Daydream VR Headsets. Daydream ready phones will be built with very high screen resolution displays, ultra-smooth graphics and high fidelity sensors. Google's next flagship model Pixel will be VR Friendly mobiles first move by google.
Your personal Cinema, Game Room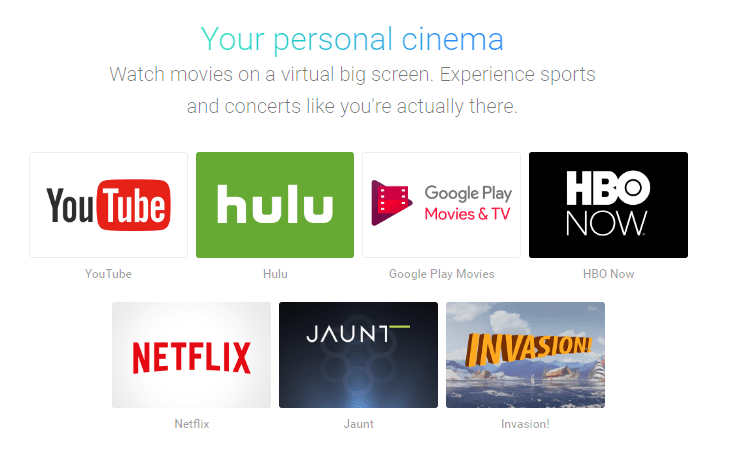 In Daydream VR Headset, you can watch high quality movies on its virtual big screen. You can experience virtual gaming experience. Watch sports live matches in VR big screen. Play games as you are inside the game.
Price Of the Google Daydream VR Headset
Since the pre-order is only possible in US, UK and Germany, The Daydream will be available for $80 and can be pre-order it from Verizon or google itself. The headset functionality is mainly relies on the new Pixel phone. So you shouldn't spend on this gadget if you don't have a pixel phone.