World's best Virtual Reality Headsets for Gaming
The world is running behind a new technological magic "Virtual Reality". Virtual reality is growing very fast and spontaneously to achieve its new heights. The opportunities of virtual reality can be compared to an endless ocean. Knowing this wide opportunity, now most of the tech giants started working on Virtual reality devices. So many companies already came up with their virtual reality headsets, games, videos and other virtual reality devices. I know you also already noticed this and you may be planning to buy a best Virtual reality headset. Here I listed some super best Virtual Reality Headsets, which are very much suitable for playing Virtual reality Games. More than that, some other useful tips, that will help you to spend your money on right Virtual reality device.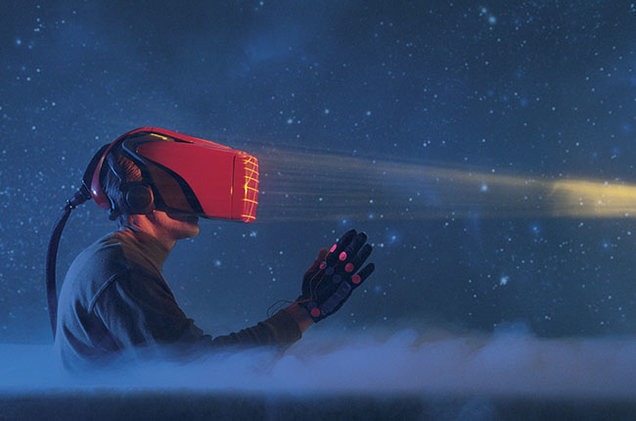 After reading this Article you will be well aware of,
What are the things you should be aware before you buying Virtual reality headset?
What are the best virtual reality headsets for Games?
What are the best virtual reality games?
Things you should aware before buying Virtual Reality headsets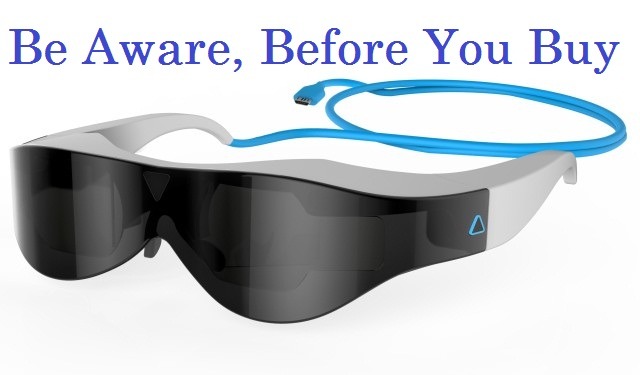 If you are searching for one of the best virtual reality headsets, you should be aware of few things clearly.
 Does your PC is suitable for your VR Device?
This is very important. If you buy a very high end and best Virtual reality headsets also, you cannot get expected quality if your PC or other devices connected to VR Device doesn't meet the spec-requirements of your VR Device. If you don't have a PC or system with required capabilities, you have to spend some extra money to enjoy the virtual reality effect.So when you select any best virtual reality headsets, you should aware of the specifications of your PC.
Which are the best Manufactures of VR Headsets.?
Without any doubt I can say that, HTC, Sony and Facebook (Oculus) are the companies which make Best virtual reality Headsets of High end. Google also making VR headsets, but that was a cardboard made cheap quality headset which is not suitable for High Graphics Games.
Does your VR Headset have a movement tracking system?
 If you are buying a Virtual reality headset which does not having a Movement tracking system, you are wasting your money. Movement tracking systems usually include a movement tracking camera system or movement tracking sensors such as Laser box sensors. These tracking Systems usually mounted on top of the room in a way that they can easily capture your movement from all directions.
Does your VR Headset include a Hand controller?
Camera will capture your movements and adjust your view. But if you want to control the movements when you are gaming by using any VR Headset, you need to have a pair of controllers. This normally came as a stick or a hand gloves.
Best Virtual Reality Headsets for Gaming
1. Oculus Rift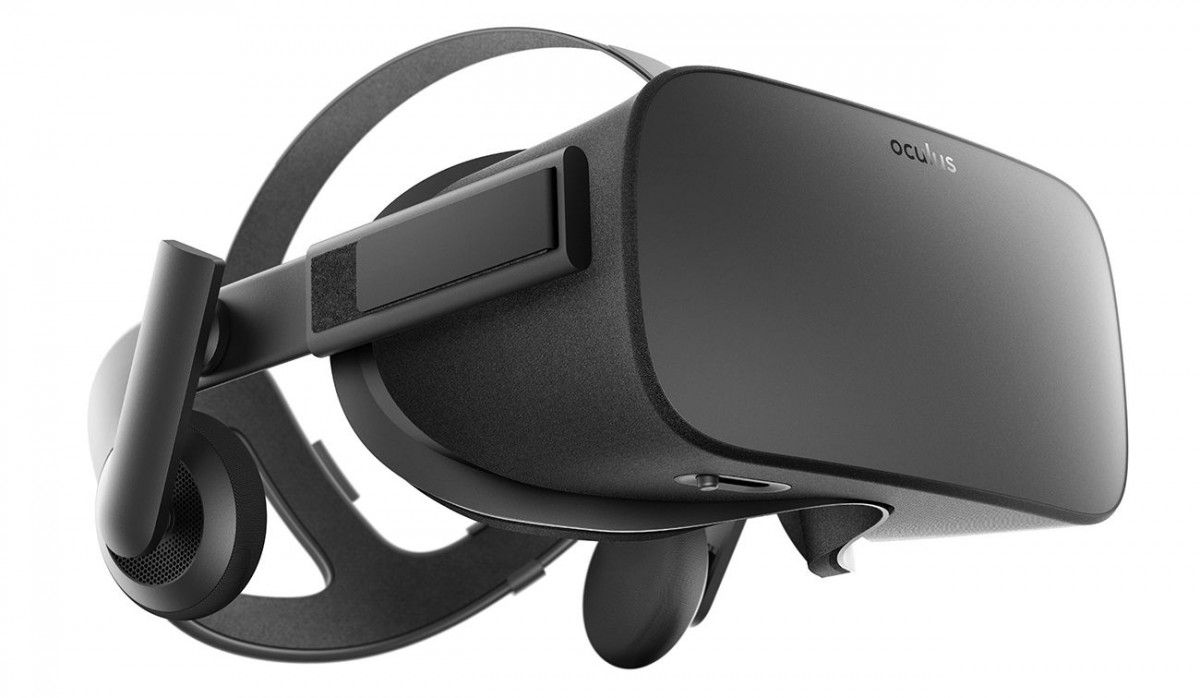 Oculus Rift is one of the best Virtual Reality headsets for Gaming. Oculus VR is the manufacturers of this next generation device and facebook is behind it. Oculus rift started its first shipping a week before, and CEO of Facebook, Mr. Mark Zuckerberg recently posted an un-boxing video of Oculus Rift VR Headset in FB. Rift uses best quality displays and Optics specially designed by experts especially for VR. It having a high refresh rate and low persistence display with its custom optic system to provide incredible visuals and maintaining originality feel. It is having an OLED Display with 1080×1200 pixel resolutions per eye and having 90Hz Refresh rate. Oculus Rift is providing 110 degree field of view.
Oculus Rift is coming with an Integrated earphones, which provide a 3D audio effect, rotational and positional tracking.
The tracking system used in oculus rift called "Constellation" can take you to a new world of experiences by enabling the sensation of presence-the feeling as though you are really there. This tracking system is performed by a USB stationary Infra-red LED sensor, which can be placed on your computer desk in a way it can pinpoint the entire room with its LED sensors. This IR LED sensor creates a 3D space, which helps you to use your VR Headset anywhere in that room. You can sit, walk and even run inside your room while wearing your VR headset 🙂 .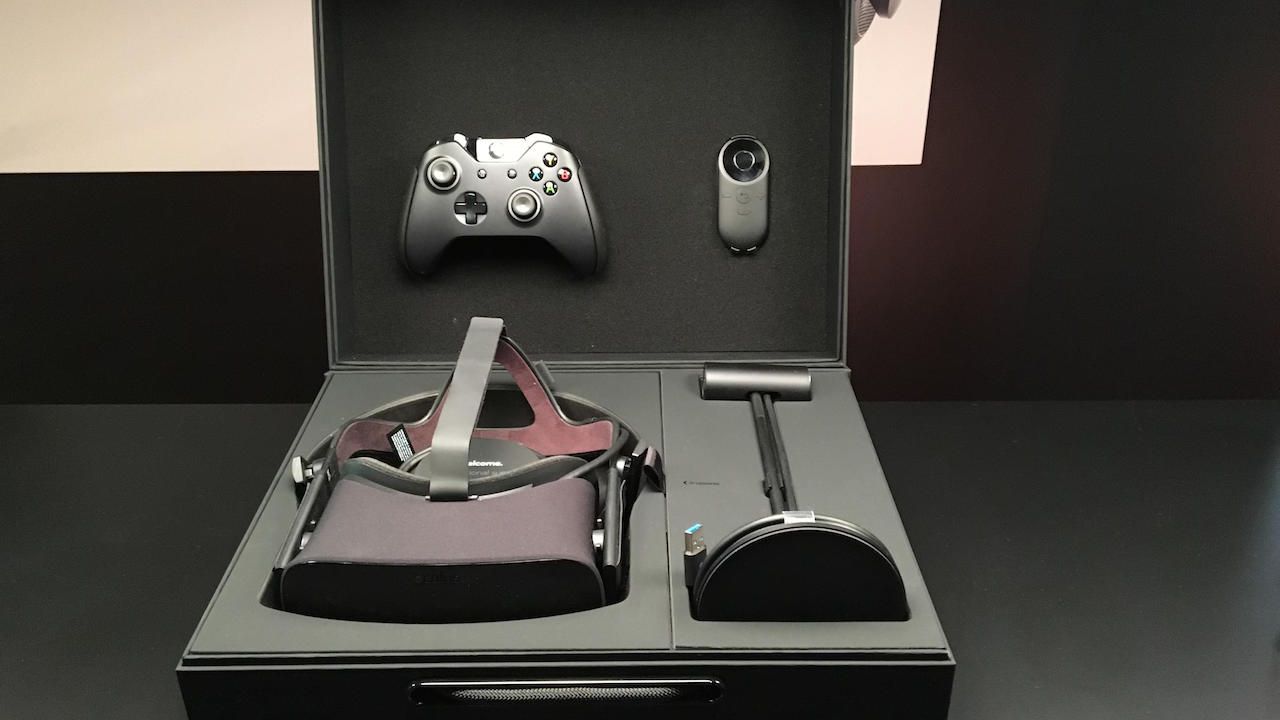 | | |
| --- | --- |
| Type      | VR Headset |
| Manufacturer    | Oculus |
| Display  | OLED |
| Resolution | 1080×1200 pixels per eye |
| Refresh Rate | 90 Hz |
| Field View | 110 Degree |
| Tracking System | Constellation: USB stationary Infra-red LED sensor |
System Requirements:
| | |
| --- | --- |
| Memory | 8GB+ RAM |
| CPU | Intel i5-4590 or higher |
| OS | Windows 7 SP1 64 bit or newer |
| Video Card | NVIDIA GTX 970 / AMD R9 290 equivalent or greater |
| Video Output | Compatible HDMI 1.3 video output |
Availability: Oculus Rift is now available for just 599$. Box includes the Headset, microphone, sensor and an Xbox One controller. The Oculus Touch controllers will be available for buying later, date not yet announced.
2. Sony PlayStation VR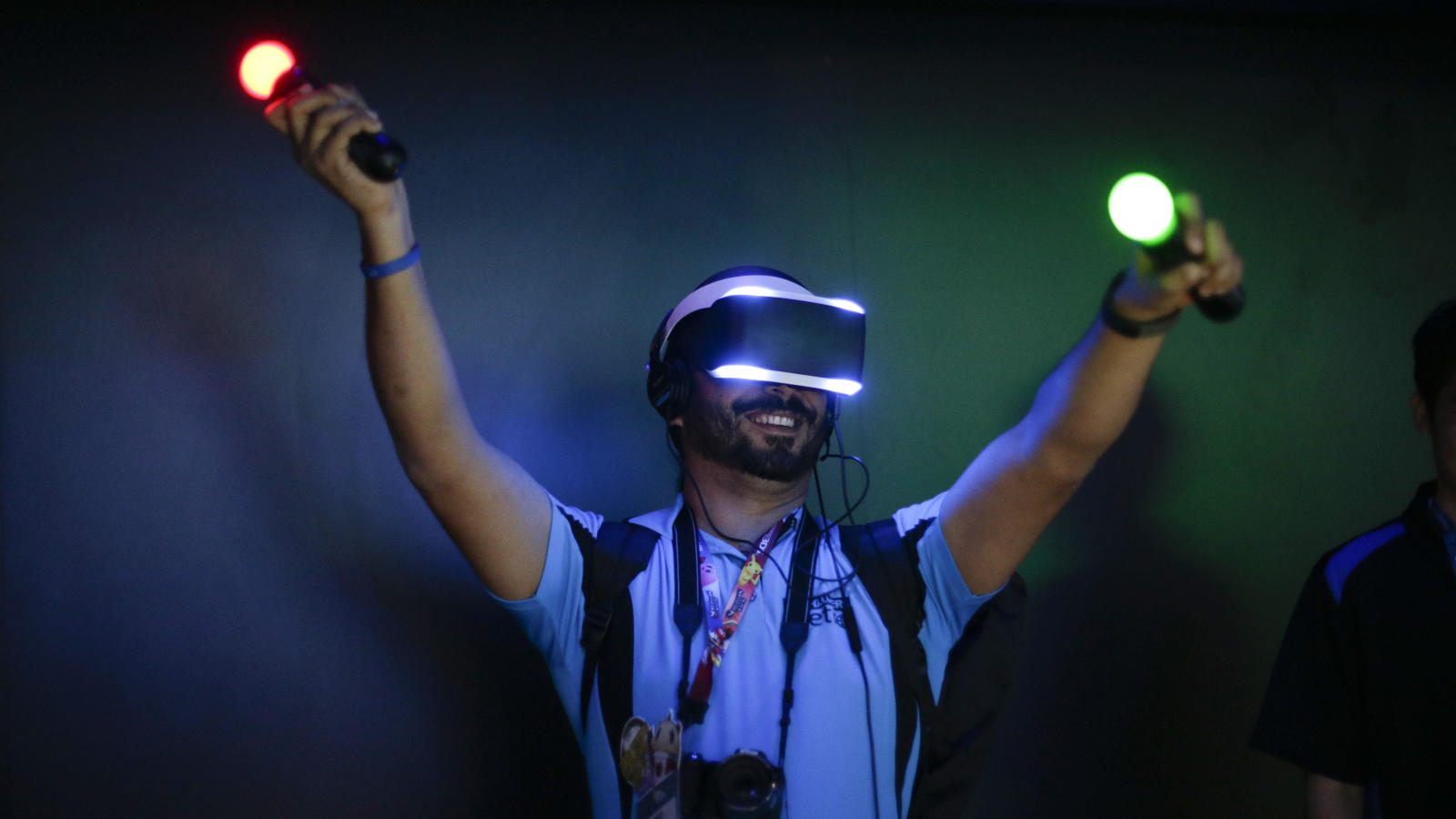 Sony is known for their electronic products which having the best ever quality. For recent years, they concentrated on Smartphone's and succeeded in making their own name in Smartphone market. Now they understood the opportunities in VR field and came up with a Virtual Reality Headset. Since Sony is the manufacturers, we don't have to bother about the quality much. Sony recently started pre-order of PlayStation VR and we can expect the first delivery on or before October 2016.
Sony PlayStation VR comes with an OLED Display with 960×1080 pixels per eye with an RGB Sub pixel matrix. It has the capability to display contents at 120 frames per second and providing 100 degree field of view. It includes 6 DoF (Degree of Freedom) tracker and stereoscopic 3D. Differ from Oculus Rift, PlayStation VR providing an unwrapped output which can be connected to a TV or other display. This feature will be a great help to others to view what headset user sees.
| | |
| --- | --- |
| Type      | VR Headset |
| Manufacturer    | Sony Corporation |
| Display  | 5.7″ OLED |
| Resolution | 960×1080 pixels per eye |
| Refresh Rate | 90-120 Hz |
| Field View | 100 Degree |
| Tracking System | 6 DoF Head-Tracking |
The new PlayStation VR costs around 400$. You can check more details on my previous post to know in detail about Sony PlayStation VR (LINK).
3. HTC Vive
HTC Vive is one of the best virtual reality headsets, which is developed by HTC and Valve Corporation. This device will be released on or before April 2016. HTC states that this headset has a refresh rate of 90Hz.Per eye resolution of HTC Vive are 1080×1200 and this device using more than 70 sensors including Accelerometer, MEMS Gyroscope and laser position sensors. HTC Vive's tracking sensors are accurate and having precision of less than 1 millimeter. A Light house base station is used for tracking your movements using photo sensors. HTC Vive is special because it gives priority to safety of user. The front facing cameras on the headset allows the software to identify any object in the room. It automatically displays a feed from the camera to the user to safely guide user from obstacles.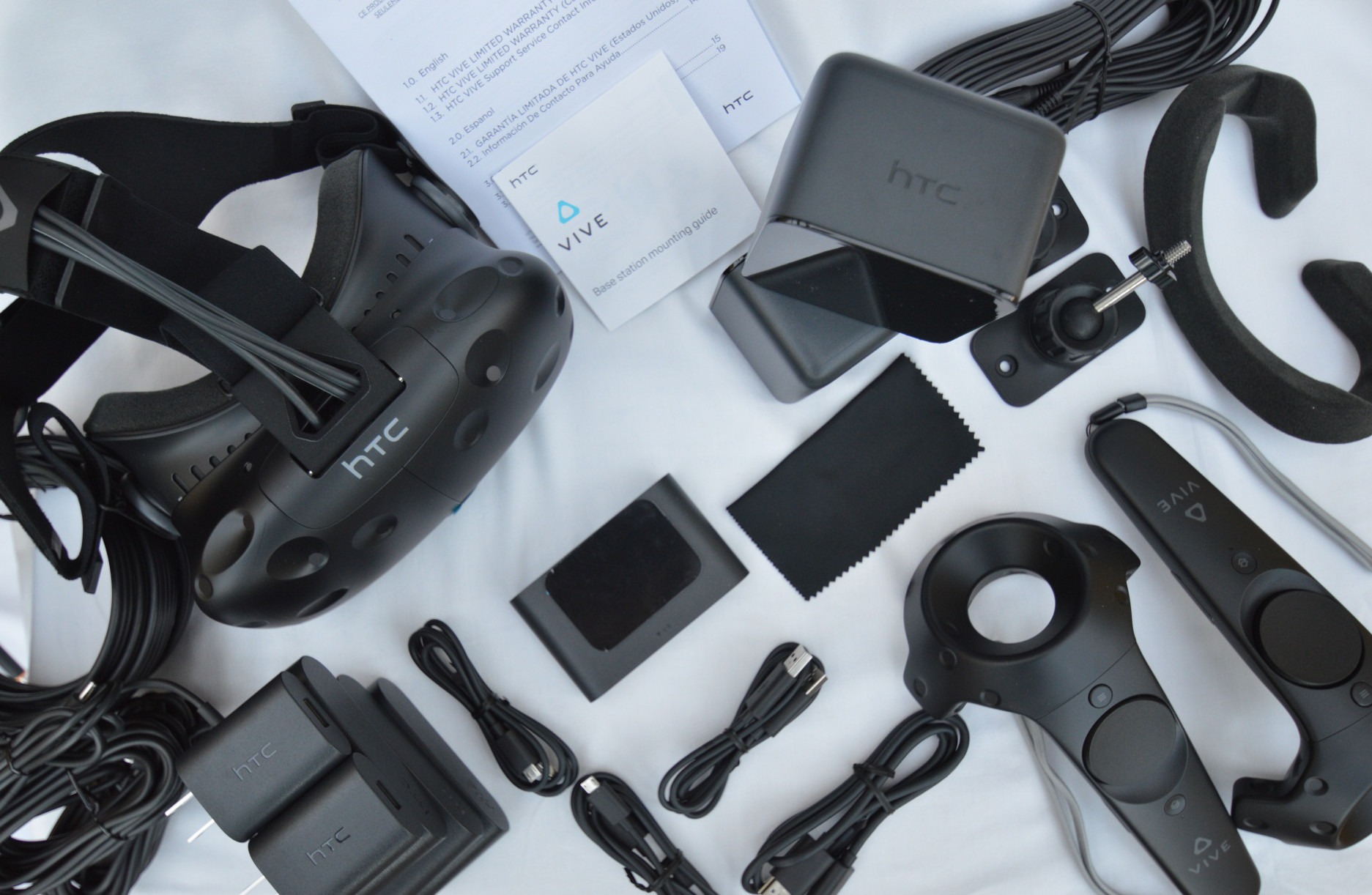 | | |
| --- | --- |
| Type      | VR Headset for Room-Scale Virtual Reality. |
| Manufacturer    | HTC & Valve Corporation |
| Display  | OLED |
| Resolution | 1080×1200 pixels per eye |
| Refresh Rate | 90 Hz |
| Field View | 110 Degree |
| Tracking System | Light House |
Operating Platform
Microsoft Windows, OS X and Linux
Price : $799
LIST OF SUITABLE AND BEST VR GAMES FOR YOUR BEST VIRTUAL REALITY HEADSETS
Hope you enjoyed this article. share with your friends if you find this post useful.