Trending Things To Sell And Make Money Online In 2023
Hello reader, are you in search of things to sell online to make money? Then you are at the right place as this article is exclusively for you.
What Can I Sell Online To Make Quick Money? 11 Ideas!
This article unveils to you the 11 most trending things today which when sold will help you make great earnings sitting in your comfort zone.
This way will assist you in making extra money without much effort by making use of your inborn talents. Now let us make a quick glance at those 11 trending things.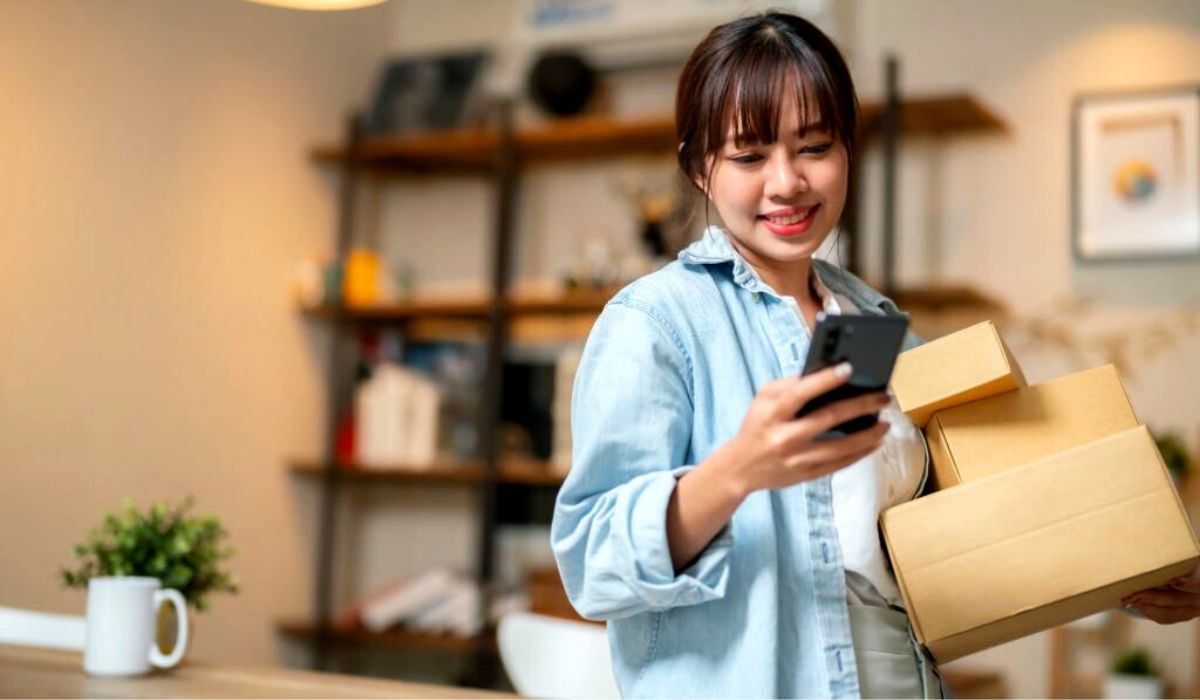 Eleven Best Things To Sell To Make Money
1. Make jewelry
2. Sell your paintings and drawings
3. Calligraphy
4. Decorative coffee mugs
5. Write an article
6. Sell recipe books
7. Photography
8. Online classes and tutorials
9. Baking
10. Sell used clothes
11. Sell old books
1. Make Jewelry
If you are a creative type of person you can try making jewelry on your own and selling it online which is one of the greatest trends today.
The components used in the jewelry are available at a reasonable price in the market.
Also, you can obtain tips and directions for making jewelry from the different social media platforms which provide you with complete assistance.
2. Sell Your Paintings And Drawings
This is the ultimate way to make money quickly through social media if you are a person who loves drawing or painting.
This way helps you to earn money by making use of your talent. Get updated with trends and draw according to the trend and sell it.
3. Calligraphy
Calligraphy is another way to earn online if you are good at calligraphy.
You can write funny or motivational thoughts by making use of the calligraphy pens and other tools available. You can sell it online as calligraphies are in great demand today.
4. Decorative Coffee Mugs
You can make creative writings and quotes on the coffee mugs which everyone will love.
You can also make drawings and paintings making them attractive enough to get sold.
5. Write An Article
You can write articles or blogs with great ideas and current trends to earn money.
Creative writings are trending now and the number of readers who go behind the writings is increasing.
6. Sell Recipe Books
Selling recipe eBooks that contains delicious recipe is the next trending way to earn money.
You can move forward with this idea if you are interested in cooking and baking.
7. Photography
Photography is another way to allow high income to your account.
If you are great at photography, you can sell your photography on your own website by creating one. Your earnings will rise if your photos are trending and needful.
8. Online Classes And Tutorials
This is the best way for you to earn income if you are good at teaching.
Either it can be academic classes that you can sell to the students who are in great need. The class can also be yoga, workouts, paintings, knitting, etc depending on your talent.
9. Baking
If you are a good baker, you can make your signature cakes and candies and sell them through your social media platform.
Home bakers and their products are conquering the world and it is a wonderful opportunity for you to earn by making use of your baking talent.
10. Sell Used Clothes
You can sell rarely used or unused clothes which are of great quality through your social media platform to earn money.
Make sure you charge a reasonable price o the products as they are second-hand even if it is rarely used ones.
11. Sell Old Books
Books are in great demand by all generations. You can sell out the books which you finished reading and sell them in through your social media platform.
If you are able to sell the series of books it will do a great job for you. Selling old academic books through an online platform will also work.
Conclusion
An online platform is a great place that helps you to earn money by selling your talents and creativity. You can also sell reusable and valuable things through the platform to make money.
Now, you might be able to fetch a little idea about the trending things which are of great demand through which you will get paid beyond what you expect.
So move on with the idea of making money by selling trending things. Good luck!