Which Is The Best Blogging Platform For Beginners?
A blogging platform is a service used to manage and publish content on the internet in the form of a blog. The platform allows the user to create, organise, and publish written and visual content online in a blog.
The main difference between a blog from other websites is that the content that is published onto a blog is shown in reverse chronological order. This article deals with the best blogging platforms for beginners. If you are interested in blogging, then go through the article. 
How does a blogging platform work?
Blogging platforms are software or web-based services that allow the user to publish a post, display the post was published, assign a specific author assigned to the post, and also allows users to tag content with specific categories, making it easier to search for all posts on-topic within the blog. Users can tag posts with multiple keywords as another way to search for specific topics.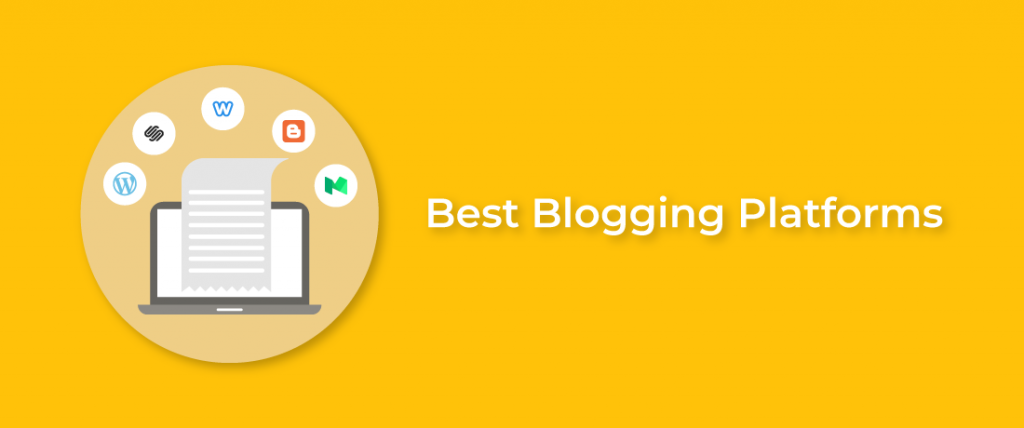 Best free blogging platforms
Here are some of the best free blogging platforms for beginners.
Wix
You can create a blog in two ways using Wix. that is, you can use either Wix's Artificial Design Intelligence (ADI) tool, or can choose one of Wix's beautiful templates and customize it using the Wix editor. In short, Wix is a cloud-based web building platform that currently services over 100 million users across 190 countries.
The software is totally user-friendly, enabling users of all skill levels to create stunning websites without having to touch a line of code. You can use Wic whether you are a blogger, online store or business owner, entrepreneur, or looking to set up a niche website.
It provides a free website building platform and a large range of templates, tools, and features, that will quickly facilitate this process. 
Weebly 
Weebly is specially designed for beginners who want to launch a business website and it does not mean it's a bad choice for bloggers. Weebly has numerous features and they might be a perfect fit for some bloggers.
This platform allows even advanced bloggers to try out new things that they might not be able to do with a regular web host. It is a hosting service that was founded in 2007 and has over 40 million customers. Bloggers who are thinking of building out their blogs by adding features like a company website or an online store can utilize all the advanced features of Weebly. 
WordPress
WordPress is a perfect blogging platform for building a brand and it is trusted by thousands of business owners and for good reason, it is great at building massive brands. That's why WordPress became this possible and most of the large companies in the world manage their sites with WordPress.
WordPress is the blogging tool for content creators with all of the extra features, benefits, and flexible use cases today, it is still the most popular option for bloggers. To use WordPress, you have to purchase web hosting and a domain name before installing WordPress and start using it.
You can do anything that your site needs, including having a developer creator a specialized plugin for your business. The platform is built on PHP  and it gives you unlimited space to add content. 
Joomla
Joomla is a powerful, open-source, and flexible content management system. It can be used to build any kind of website or blog but you will need to pay for a domain name and hosting to use it. Joomla was launched in 2005 and is almost just as sold as WordPress.
It is the second most popular content management system holding 5.4% of the content management system market. The most important feature of Joomla is that it offers a more advanced system for user access controls and user management out of the box.
Also, the components and modules of Joomla give you a bit more flexibility for displaying non-standard content types. It does not require you to use a third-party plugin and lets you use different templates for different pieces of content. 
Hubpages
It is one of the most popular blogging platforms and the website allows freelance bloggers to create their own mini-blog, on which they write and share their original articles. Initially, HubPages started out as a single website for freelance writers but was expanded in 2014 after taking over and merging with Squidoo, one of its main competitors at the time.
There are no fees or charges to joining the platform and it is a great way for amateur writers to gain an online presence. 
The most important advantage of using a blogging platform is that it makes optimizing your blog for the search engines easy to do. Also, you can include metadata which helps tell the search engines what your website is about.        
Read More- Bioenergy Code reviews