OnePlus 3, Specifications leaked.
OnePlus is a Chinese Smartphone company, well known for their premium quality mobile phones with high end specifications. Although they have very high specifications, their price is very less compared to the other mobile manufactures. Fresh news about the launch of the next flagship model OnePlus 3 has came out recently. According to the news from GizmoChina, OnePlus 3 is coming April this year, according to a AnTuTu benchmark test.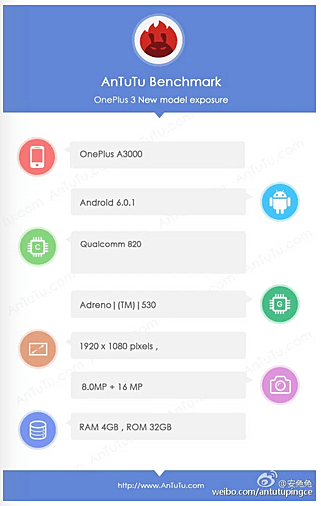 With the rumors about the actual launching date, there are many other rumours about its specs also spreading enthusiasm in tech world. We have a expected list of specifications of OnePlus 3.
Processor & OS.
As per the reports, OnePlus 3 is packed with Qualcomm Snapdragon 820 chip-set. This will increase the speed about 80% more than Snapdragon 810 and have capability to reduce heating issue. Added with Adreno 530 GPU, will definitely make this device a monster and when optimized with CyanogenMod, will make a smash. Almost all rumors point towards the probability of comeback of CyanogenMod. This will make a big deference from its old model OnePlus 2, it launched with company's custom OS-Oxygen OS in previous year.
Reversible Connector and fast charging.
Actually a reversible connector is nothing new for OnePlus. They already incorporated the USB Type-C port on their flagship model OnePlus 2. OnePlus 3 also comes with a fast charging support; the port will make better battery performance during regular use.
Storage and Memory.
Similar like the previous model OnePlus 2, One Plus 3 also expected to come with two different Memory variables (34GB/64GB). 34GB may come with a 3-GB RAM and 64 with 4-GB RAM.
OnePlus 3 Design.
OnePlus 3 is expected to come with a 5.5 Full HD display as of OnePlus 2. But there are some other rumors that, OnePlus 3 is going to modify their Display to next level with a 5.2 inch Full-HD Display with little more sleek style. So many critics have been faced by OnePlus 2 about their display in past, we can expect same criticism for this model also since cutting short the Quad-HD Displays when such screens were common on most of the flagship smart phones. Leaks suggest that the design of the OnePlus 3 will be quite similar to its previous model, the OnePlus 2. With a round camera and LED flash setup on the top in a square, the renders show that the back of the device has been kept rather minimal. Also the Smartphone doesn't have any rear speakers, pointing towards the strong rumor of front-facing speakers on the OnePlus 3.
Camera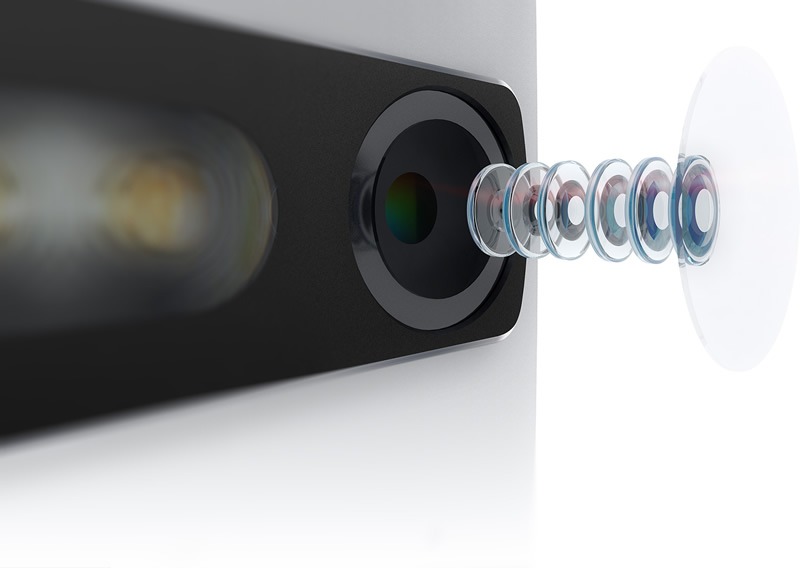 In terms of camera, the handset comes with a 16MP rear camera and an 8MP front camera. More details are not available now, we will update when available.