Jallikattu Run Android Game is Trending Now in Tamil Nadu, Download it now
Jallikattu ban become a serious issue in previous month in Tamil nadu and the ban on Jallikattu is removed by Supreme Court recently. After few days of Jallikattu issue, a gaming company named as Aavega Interactive introduced a new casual game in play store, the game called "Jallikattu Run" is specially made for respecting the Tamil Nadu peoples and their culture. We (Tecsmash.com) downloaded and tested the game for various testing factors and we are reviewed the Jallikattu Run Android Game. Here is the complete guide on Jallikattu Run game, read Jallikattu Run game review before installing it to your device.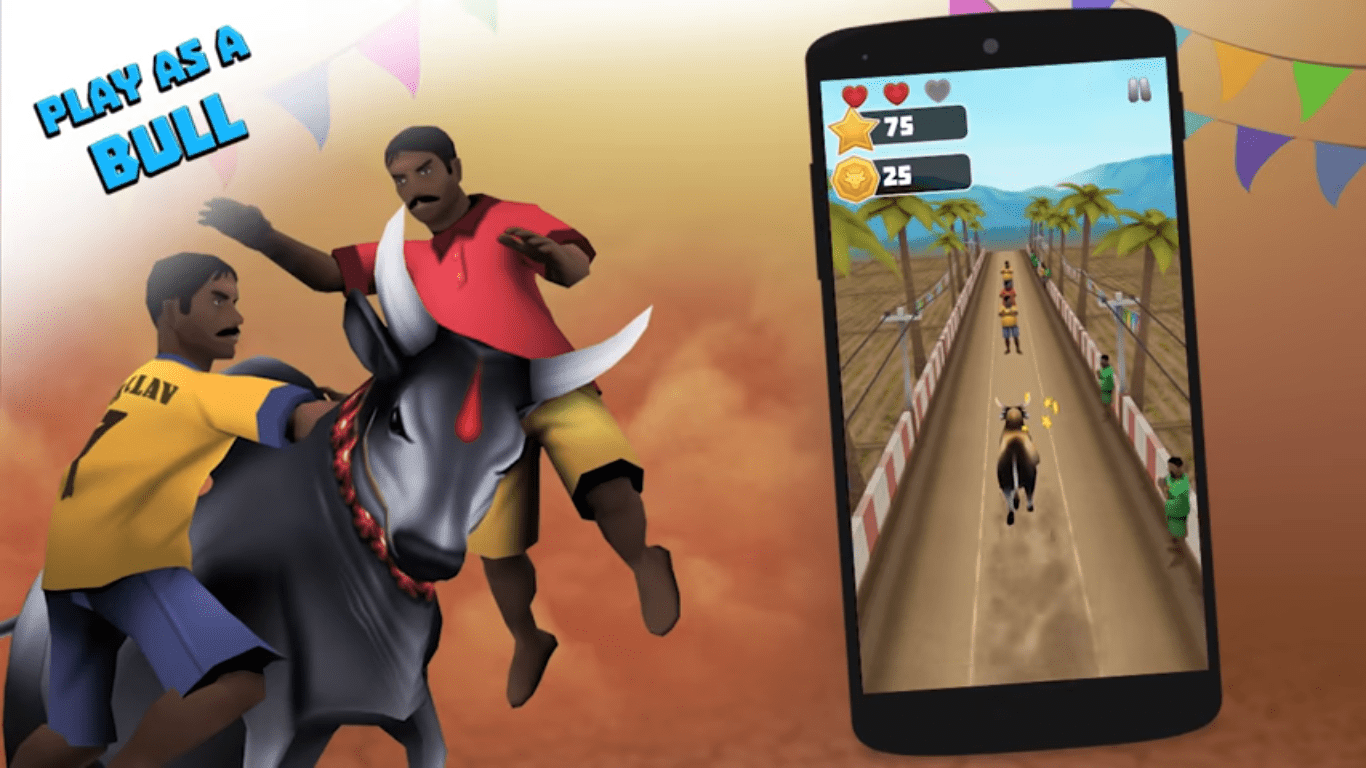 Jallikattu Run Android Game Details (As in Play Store)
Name                   :               Jallikattu Run
Developers          :               Aavega Interactive
File Size              :               68MB
Version                :               8
Cost                     :               Free
Requirement        :               Android version 4.0.3 and above
Downloads          :               10000+ (till 13-FEB-2016)
Rating                  :               9 (In Google Play Store)
What they are saying about the Jallikattu Run Game?
Jallikattu is a traditional sport conducted during Maattu pongal in which a Bull is released into the crowd of players. Players will attempt to grab the large hump of the bull with both arms and hang on to it while the bull attempting to escape. Player who holds the hump to a certain level is considered as a winner of Jallikattu Game. In this game, you are the owner of the bull and you have to lead your bull to victory by avoiding obstacles on his way to win. Enjoy the Jallikattu Run Android Game.

Jallikattu Run Android Game Complete Review
Jallikattu Run, is this name familiar for you? You may have played temple run and Subway surf game. Both Temple run and subway surf games are running game and while running, we can earn points by collecting coins on the way. We have downloaded the game and tested it, Here is what we identified about Jallikattu Run Android Game.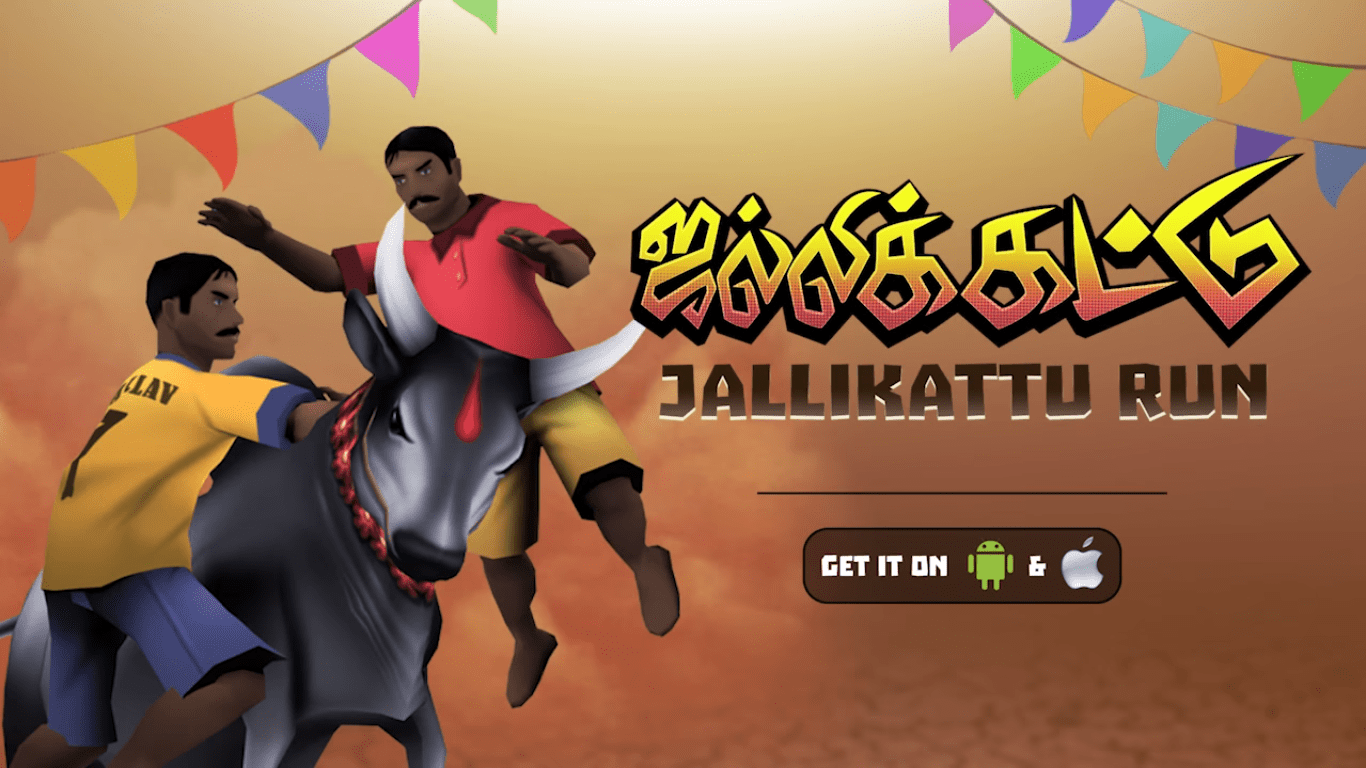 We have checked these points to review Jallikattu Run Game.
Graphics
Game Play
Controls
Story
Music
Advertisements
We can see one by one
Graphics Of Jallikattu Run Android Game
Since it is a small game and the file size is only 17 MB, we cannot expect a huge graphics. Graphics is ok but it is below average. In most of the place it reminds me a Zombie game which I have played during my college days.
Graphics Score                  :               2.0/05
Game Play Evaluation of Jallikattu Run Game.
If you are on a long travel, that too alone, you may felt boring and you have to do something to kill time, then Jallikattu Run game is a good option, but if you are a serious mobile gamer, you have to stay away from Jallikattu Run game. The game sucks in game play since we don't have to do much. Only thing we have to do is, swipe left and right of your mobile screen to help the bull to escape from obstacles. Game is suitable for children's under 10.
GamePlay Score               :               1.9/05
Controls
The controls are good, no lag. There is no complicated controls and only simple left and right movements.
Controls Score                   :               3.5/05
Story of Jallikattu Run game
It is not a movie based game hence no story.
Story Score                         :               0.5/05
Game Music
The game music will be very much liked by Tamil peoples. It was a Tamil songs karaoke but feels good with the Game.
Game Music                       :               03/05
Advertisements
Jallikattu Run is a free Android Game and it included many Ads. Most of the ads are related to other games in Play Store and some ads are 20 to 30 seconds long. There are no options for skipping the ads and it is little irritating and killing the enjoyment.
Ad Score              :               01/05
Our Verdict about Jallikattu Run Android Game
Jallikattu Run Android Game is good for time killing and it can be a good option for childrens. The included a lot of Ads but other than that, game is spam free and it is not capturing your personal information's like location, contact details etc. Our total Game Score of Jallikattu Run Android game is 02.50