Everything You Should Know About Airtel Free 4G Data Offer
The Real Facts Behind Airtel Free 4G Offer
You may have heard about an exciting offer yet to be launched by Airtel, it is nothing other than Airtel free 4G data worth 9000 Rupees for 12 months (only in India). Airtel free 4G , Is that a legit one? TecSmash enquired the details in deep, before we suggesting anything to you, we will make a case study to find out the best and get rid of spam. We have done the same here.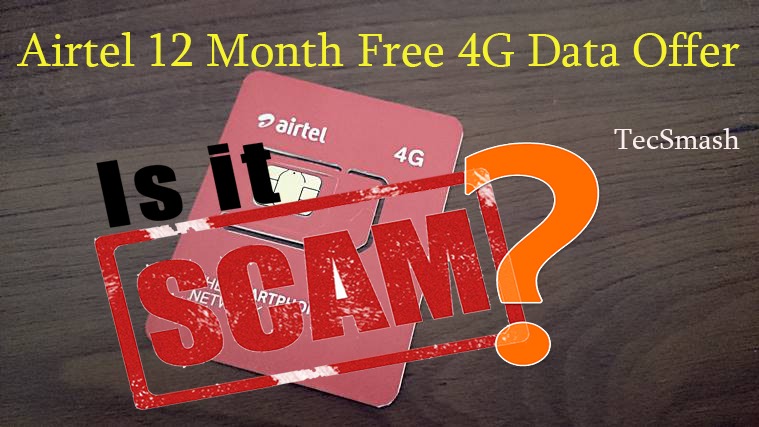 One of our team members called Airtel customer care to know more about the Airtel free 4G offer. Here is the conversation between our team member and the Airtel Customer care executive. For your convenience we have added some FAQ and its answers too. Check it before going blindly for the  12 Month Airtel free 4G offer. After 2 minutes of button play, our call connected to one of the executives.
(Call made on 06/02/2017 at 11.08 P.M IST.)
Customer Care Executive (CCE) :               Thank you for holding in the line sir, how can I help you?
Our Team Member (Vishnu)       :               Hi My name is Vishnu; I need to know about the free 4G Data    offer. This is my Airtel number, Can I avail the offer now?
CCE                                                        :               Sorry sir, it seems like you are using this Sim card and phone for a while, Airtel free 4G offer is only available for the persons who bought a new 4G Handset after December 01 2016.
Vishnu                                                  :               I'm your customer since 2010, why couldn't I get this offer?
CCE                                                        :               Sorry sir, you will only get this offer if you have a new 4G mobile and you never put an Airtel sim in phone's Sim slot 1 before.
Vishnu                                                  :               OK, what should I do to get this offer if I bought a new 4G mobile?
CCE                                                        :               Sir, you need to recharge for 349 rupees, you will get 1GB 4G Data and unlimited calling for one month. If you go to Airtel app and register on it, you can get another 3GB. So you will get total 4 GB data and unlimited calling.
Vishnu                                                  :               But you people said you are giving it for free, now you asking me to recharge for 349.
CCE                                                        :               But sir, you are getting 4GB 4G data and unlimited calling for just 349 rupees.
Vishnu                                                  :               So, if I recharge for 349 rupees once, could I make unlimited calls for 12 months?
CCE                                                        :               No sir, you can use 300 minute per day and maximum 1200 minutes per week. You need to recharge for the same amount every month for getting this offer.
Vishnu                                                  :               So as per your offer, I can use only 172 minutes every day. (1200/7)=171.42 approximately 172 minutes per day. So you are limiting everything and advertising as an Unlimited offer.
CCE                                                        :               (She got a little bit angry) Sir, is there anything else you need to know?
Vishnu                                                  :               Yes, What is the normal charge for 4GB 4G data for a month?
CCE                                                        :               You have a special offer, you can get it for 498 rupees sir, actual rate is 601 rupees.
Vishnu                                                  :               Ok. Thank you. (Call Disconnected)

How to get Airtel unlimited free 4g offer?
Answer:
The actual name of the Airtel free 4G offer is, "Airtel Value Offer" and it is available from December 08 2016.
Prepaid user can recharge for 345 or 349 rupees to enjoy the offer.
If you are a postpaid user, you can choose any infinity plans like, 549, 799, 1199, 1599 and 1999.
Download My Airtel Application and you can claim extra 3GB 4G data.
The offer can claimed every month and it will end on December 2017.
Who all are eligible for Airtel free 4G offer in India?            
 Answer:
Existing Airtel customers with a new 4G Handset bought after December 01 2016.
New Airtel customers who ported in into Airtel Network recently and they should not use any Airtel sim in their Sim Slot 1 before. (If you used an Airtel Sim for more than 30 days on sim slot 1, you are not eligible for Airtel free 4G offer.)
If you are an Airtel customer of Kerala Circle, you will not Get Airtel free 4G offer since Airtel has only 3G Spectrum in Kerala.
What is the Benefit of Airtel free 4G offer?
Answer:
It is not completely free like Reliance Jio. You will get extra 3GB 4G Data while installing Airtel App after first recharge. Recharge amount may vary with circles. For Chennai circle Airtel users, it is 349 rupees/month
You will get free 300 minute per day and free 1200 minutes per week.
What is the Validity of the Data offer?
Answer:
The extra data have a validity of 28 days. You cannot carry forward it to next month.
Free minutes also have a validity of 28 days.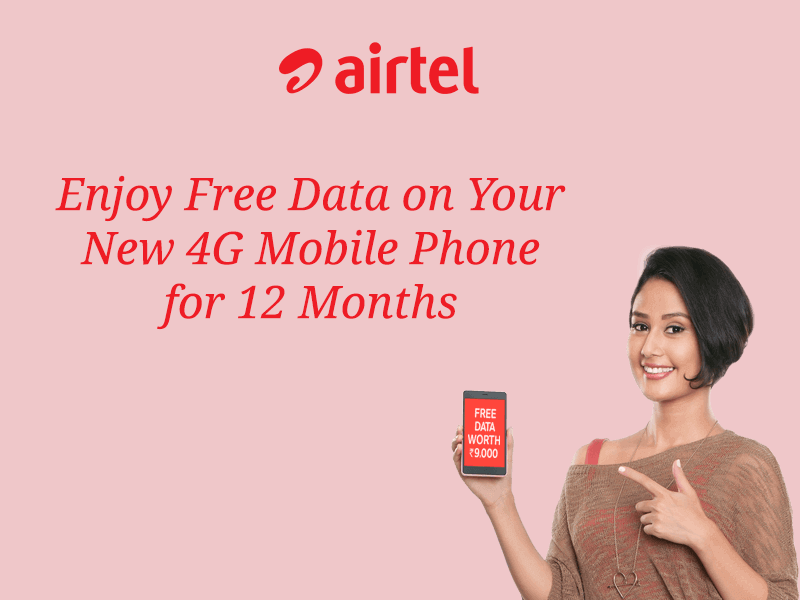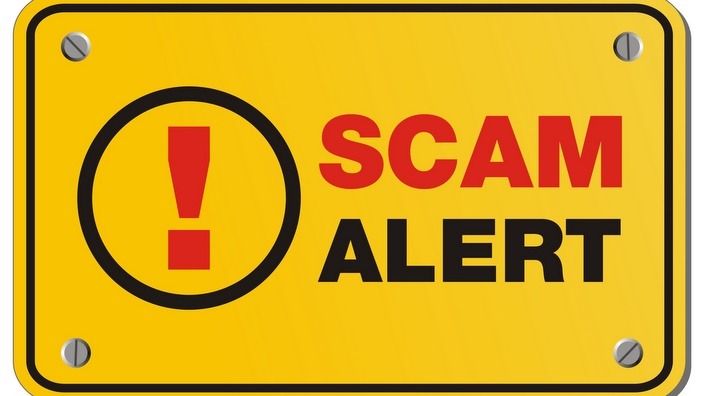 What is Our Verdict about Airtel free 4G offer?
This is the actual offer they are giving in the name of Unlimited free 12 Month 4G Data offer. Jio's New Year offer is far better than 12 month Airtel free 4G data offer. For getting Airtel 4G offer for 12 months, you need to pay rupees 4188. Now decision is yours. Thank you for staying with the article, we will be here to bring you the truth behind fake offers always. For any questions, suggestions regarding this article, please make use of the comment box below.
NB: The Opinion made by us is not to stop people from buying any product. This is our own opinion, no need to follow our opinion, choice is yours.