How To Make Money With A Dog?
Dogs are often referred to as "man's best friend" due to their loyal, affectionate, and dependable nature. They provide unwavering love and support to their owners and are always there to comfort them in times of need. Not only that, they are highly trainable and intelligent, which makes them ideal companions for a variety of activities, from long walks in the park to snuggles on the couch. 
Additionally, dogs have a unique ability to form strong bonds with their owners, which results in a deep and lasting connection. In short, these are well-acknowledged facts and behavior of our lovely canines. But is that all? Are there any other ways our friend can be useful? A big yes is an answer.
Make Money With A Dog: Seven Practical Ways To Try!
The thing is, you can earn an income with your pooches. Yup, you can. Making money with your dog can be an enjoyable and rewarding experience, especially if you are passionate about dogs and their well-being. It can also be a creative outlet, as there are many ways to monetize your dog-related skills and interests.
So, if you are a dog lover looking for new ways to make money, then this article is for you. Even though owning a dog can be a wonderful experience, it can also be expensive.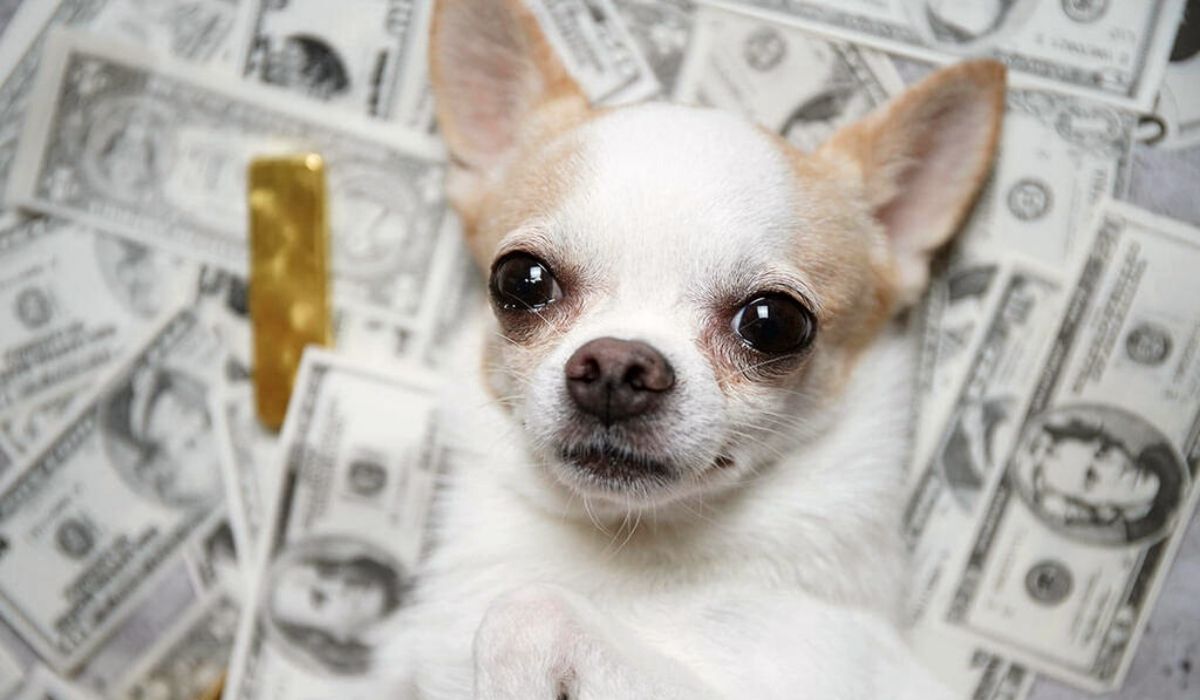 Hence, in this article, we will explore some of the most popular and rewarding options available to you. Whether you're a seasoned dog owner or just starting out, read on to learn how you can turn your love for dogs into a profitable enterprise.
Hey Dog Owners! Here Are 7 Ways To Make Money Using Your Pet!
If you have a high-quality pure-bred dog, you may be able to make money by breeding and selling puppies. Dog breeding can be a lucrative business, but it is also a significant responsibility that should not be taken lightly.
Before starting a breeding business, you should be knowledgeable about the breed you are working with and be familiar with the best practices for responsible breeding.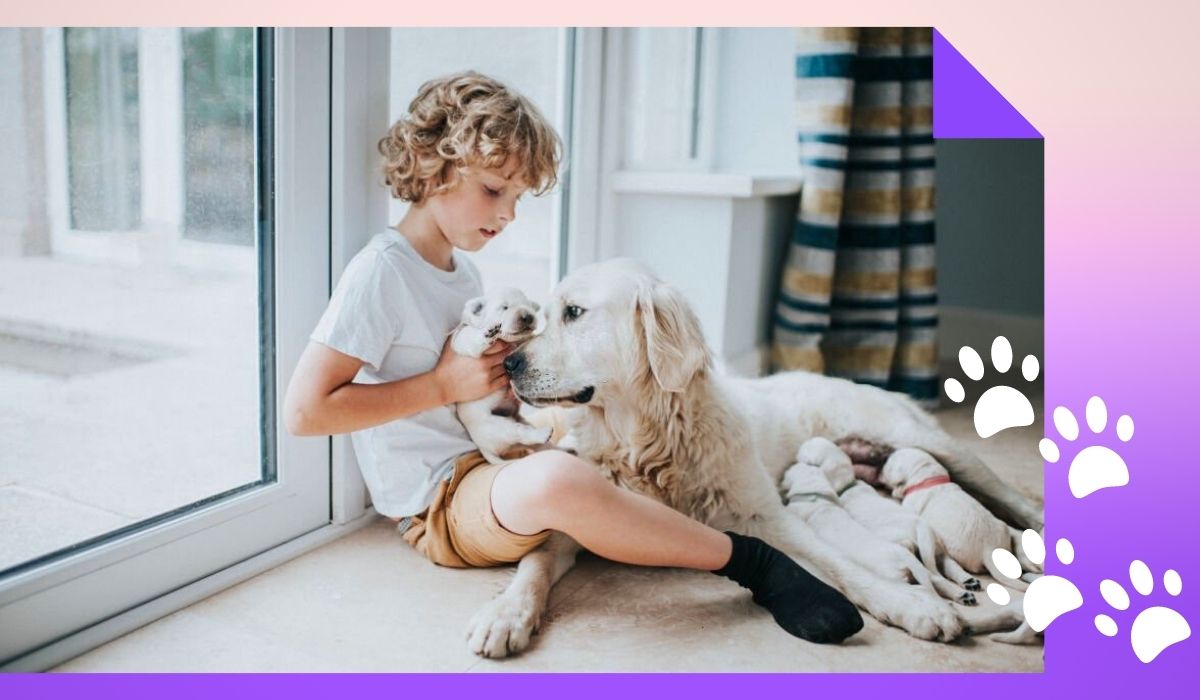 To start a breeding business, you will need to invest in high-quality breeding stock, kennel facilities, and veterinary care for your dogs. You will also need to research the market and understand the demand for the breed you are working with. You can advertise your puppies for sale through online classifieds, pet stores, or local breed clubs.
When breeding dogs, it's important to prioritize the health and well-being of your dogs and their puppies. You should follow best practices for responsible breeding, such as screening for genetic diseases and health problems, providing proper veterinary care, and socializing the puppies from an early age.
Additionally, you should be transparent with potential buyers about the health and quality of your dog breeds. Because, if done responsibly and professionally, dog breeding can bring some bucks home.
Dog grooming is a lucrative field with a growing demand for services. From working in a pet grooming salon to starting your own grooming business, there are many paths to choose from.
In general, dog grooming careers involve providing services such as bathing, clipping, and styling to help dogs look and feel their best. This requires a combination of technical skills, animal handling experience, and a passion for working with dogs.
A dog groomer is responsible for keeping dogs clean, healthy, and well-groomed. This includes tasks such as bathing, trimming fur, clipping nails, cleaning ears, and brushing teeth.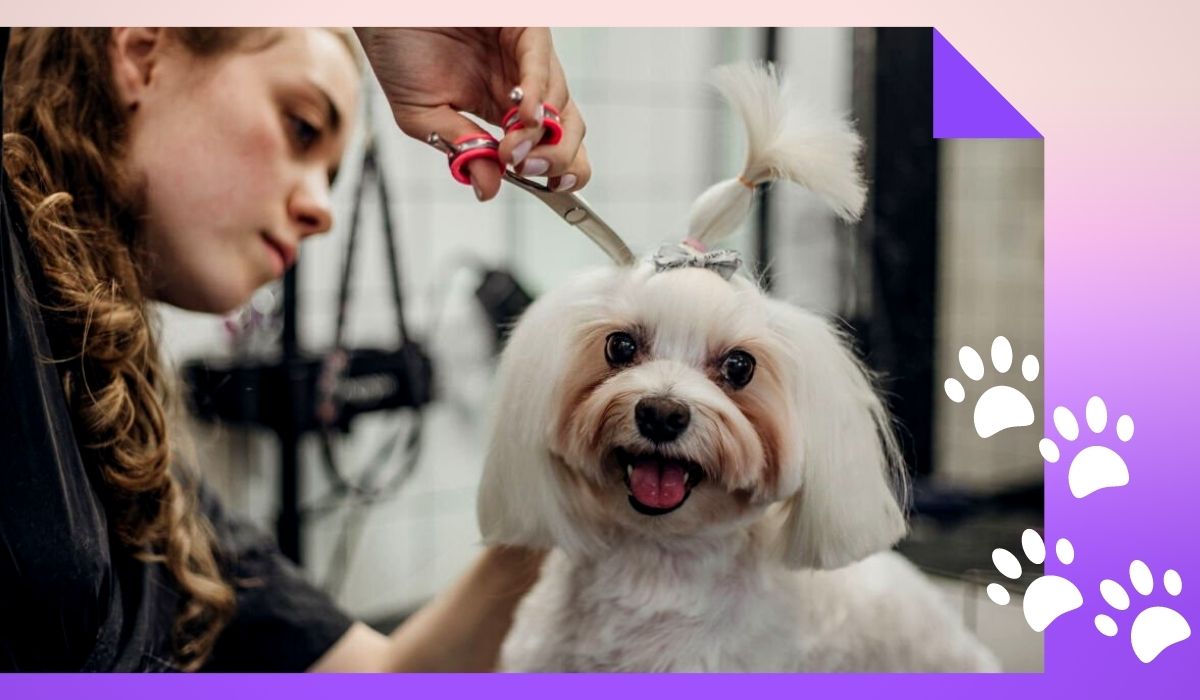 It's important for groomers to be knowledgeable about dog anatomy, behavior, and health, as well as the proper use of grooming tools and products. Good communication skills and a friendly demeanor are also essential, as groomers will be working directly with pet owners and their dogs.
If you're interested in a career in dog grooming, you'll need to invest in education and training. Many groomers start by enrolling in a certification program, which can be completed online or in a traditional classroom setting. Some programs also include hands-on training and internships to give you practical experience working with dogs.
In addition, you'll need to invest in quality grooming equipment and supplies to set up your own salon or mobile grooming business. With the right education, training, and equipment, you can start building a successful career as a dog groomer and enjoy the satisfaction of making dogs look and feel their best every day.
Another way to make money with dogs is by offering dog training services. If you have experience and expertise in training dogs, you can provide services to help owners improve their dog's behavior.
As there is a growing demand for professional dog trainers, and many pet owners are willing to pay for training services to help their dogs become well-behaved and obedient pets.
To start offering dog training services, you will need to advertise your services to potential clients. You can do this by placing advertisements in local newspapers, online classifieds, or on social media.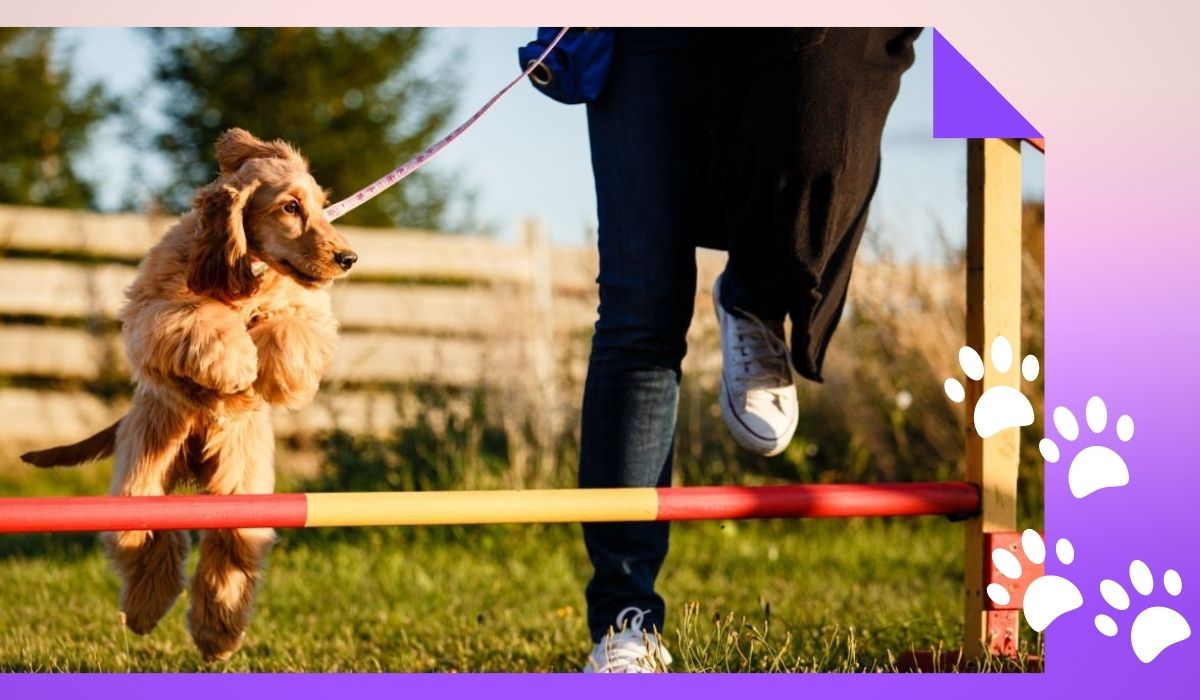 You may also want to consider joining a dog training network, such as the Association of Professional Dog Trainers, which can connect you with potential clients in your area.
When offering dog training services, it's important to be knowledgeable and experienced in different training techniques and approaches. You should be able to assess each dog's individual needs and develop a customized training plan to help the owner achieve their goals. Additionally, you should be able to communicate effectively with pet owners and help them understand the importance of consistency and patience when training their dogs.
4. YouTube Channel For Your Dog
Creating a YouTube channel centered around dogs can be a fun and rewarding way to make money. With a large audience of dog lovers, you can tap into the lucrative pet industry and reach a large audience of potential viewers.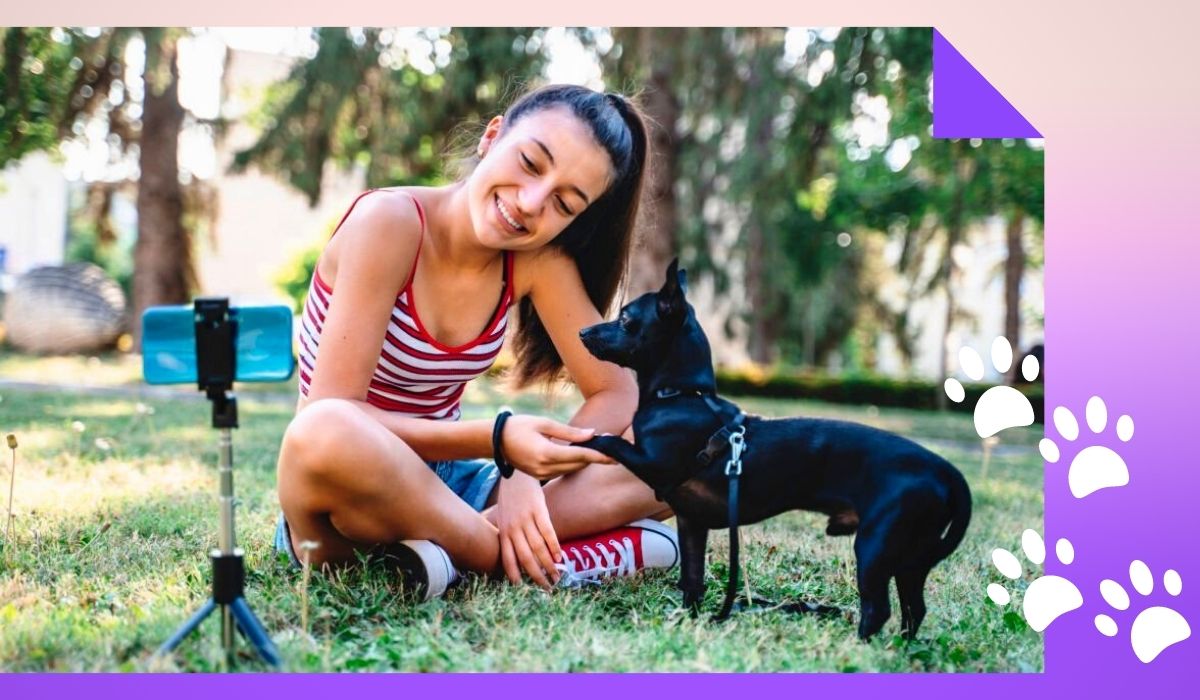 Here are a few strategies to help you make money with a dog-focused YouTube channel:
Partner with pet-related brands: Partner with pet-related brands to promote their products through sponsored content, product reviews, and affiliate marketing. As your audience grows, you can negotiate better terms and earn more money from brand partnerships.
Monetize your videos through ads: Once your channel reaches a certain number of subscribers, you can monetize your videos through ads and earn money every time a viewer watches an advertisement. The more views you get, the more money you'll earn.
Sell your own products: You can also make money by selling your own products, such as dog-related merchandise or digital products like e-books or courses. By leveraging your audience and brand, you can sell products directly to your viewers and earn additional income.
Dog walking is a popular service that pet owners require, especially for busy pet owners who are unable to walk their dogs or care for their pets during the day. It is often described as one of the simplest and most straightforward ways to make money with dogs, too.
One way to make money as a dog walker is to start a dog walking business. This involves walking dogs for clients in your local area, either individually or in groups. You can offer your services on a flexible schedule and charge a fee for each walk.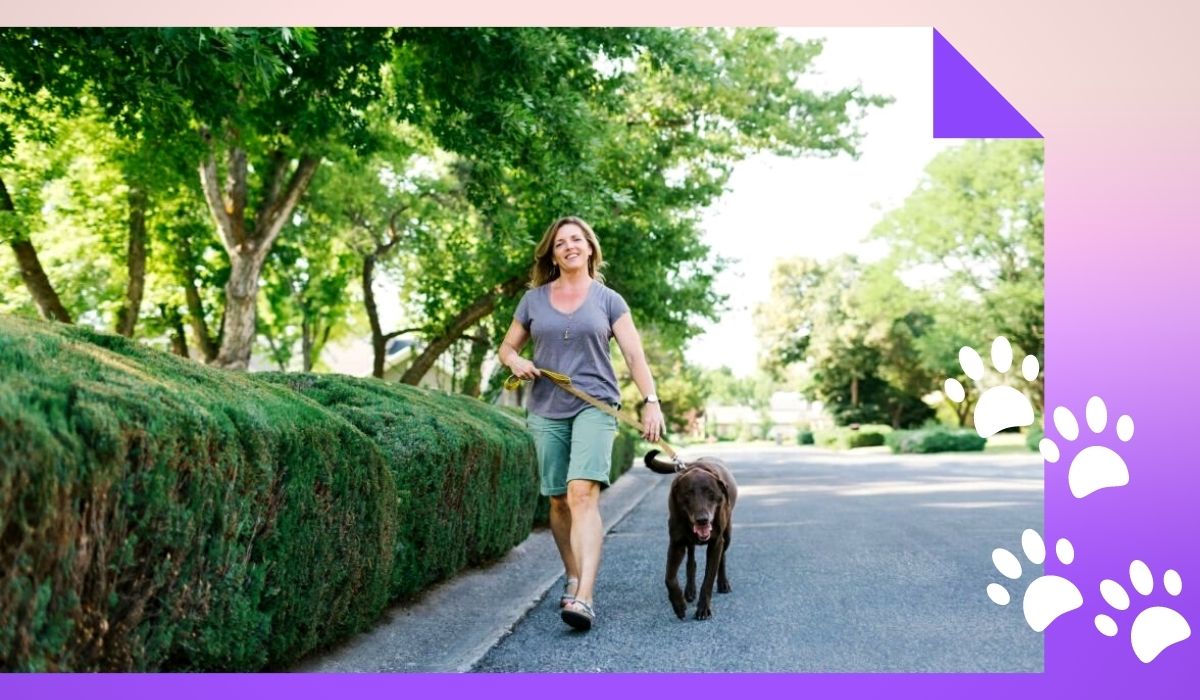 To be successful in this business, it is important to be reliable, have good communication skills, and be comfortable handling dogs of all sizes and temperaments. 
Additionally, you may need to invest in equipment such as a leash and poop bags, and consider getting liability insurance to protect yourself and your clients. With a growing number of busy pet owners in need of dog walking services, starting a dog walking business can be a profitable and fulfilling venture.
Pet sitting is another way to make money as a pet caregiver. This involves taking care of pets in their own homes while their owners are away. As a pet sitter, you will be responsible for feeding, walking, and playing with pets, as well as providing basic care like administering medication.
To get started, you can offer your services through online platforms such as Rover, Care.com, or Thumbtack, or through local pet-related groups or organizations. As with dog walking, it is important to be reliable, have good communication skills, and be comfortable handling different types of pets if you want to be successful.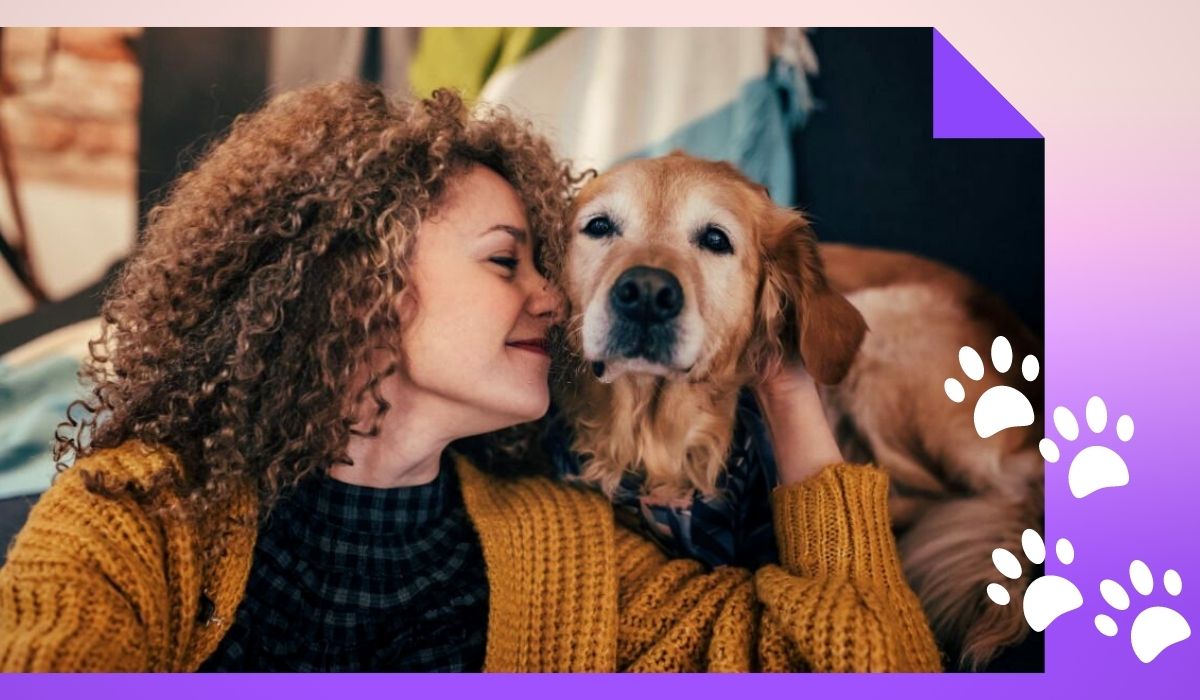 Once you get good at it, you can charge a daily or hourly fee for your services, and you may be able to earn more by offering additional services like house-sitting or mail pickup.
Finally, you can make money with dog walking or pet sitting by offering a combination of both services. This allows you to diversify your income streams and reach a wider audience of pet owners. For instance, you can offer dog walking during the day and pet sitting services in the evening or overnight.
In conclusion, by offering reliable and professional services, you can build a successful business and help pet owners meet their needs. Whether you start a dog walking business, offer pet sitting services, or a combination of both, there is a high demand for pet care services and a growing market of pet owners in need of help.
It is a growing and glowing industry, as more and more pet owners are looking for professional and creative ways to capture their furry friends.
To start a dog photography business, you will need a high-quality camera and lenses, as well as a solid understanding of photography techniques and lighting.
It's important to be able to work with dogs of all sizes and temperaments, and marketing and advertising will be key in building your brand and reaching potential clients.
To set yourself apart from other photographers, consider offering unique and creative ways to capture the special bond between pets and their owners. This can include themed photo shoots, such as holiday-themed photo sessions, or custom photo products, such as photo books or keepsake albums.
Partnering with pet-related businesses, such as pet stores or grooming businesses, can also help increase your exposure as a dog photographer and reach a wider audience. With the right skills, equipment, and marketing strategies, dog photography can be a rewarding and lucrative career.
Conclusion
In conclusion, the pet industry offers many opportunities to make money with dogs, including dog walking and pet sitting, grooming, training, photography, breeding, product creation, etc. 
On the whole, with the right skills, dedication, and marketing strategies, you can turn your love for dogs into a successful and rewarding career for sure.
Whether you choose to provide pet care services or create and sell dog-related products, remember to prioritize the well-being and happiness of the dogs in your care.