Google Challenges ChatGPT AI With The Launch Of Its Own AI Model, "Bard"
Key Points To Note:
Google CEO, Sunder Pichai had told that Bard is open to only trusted testers and would roll out for the public in upcoming weeks.
Google has unveiled Bard, a future competition to ChatGPT and conversational AI service.
Bard uses LaMDA technology that would be used to draw high-quality and latest responses from the web.
Recently, last week Google finally unveiled its first AI Technology, Bard. the bard is launched with the aim to offer competition to the ChatGPT-3, an Open AIs Popular language model. CEO Sunder Pichai announced this in the official blog post and presented its features.
He explained Bard as the conversational AI that can prepare high-quality responses and perform various complex tasks. Google has made it available to a few companies and testers, and they will launch this publicly. If you are excited to know more or have questions about Bard, stay tuned as we will answer all the questions.
Is Bard By Google A Competition To Open AI Chat GPT?
This started when Chinses Search Engine Baidu planned to roll out a new chatGPT Stlted Chatbot. Google decided to launch its competition to the ChatGPT by Open API, which recently scaled to 100 million users in the span of 2 months before it was made publicly available for testing.
The complete features of the bard are yet to be relived to a complete extent. Moreover, as of now, there are no complete details about the features Bard has but it is expected to be similar to Open AI ChatGPT.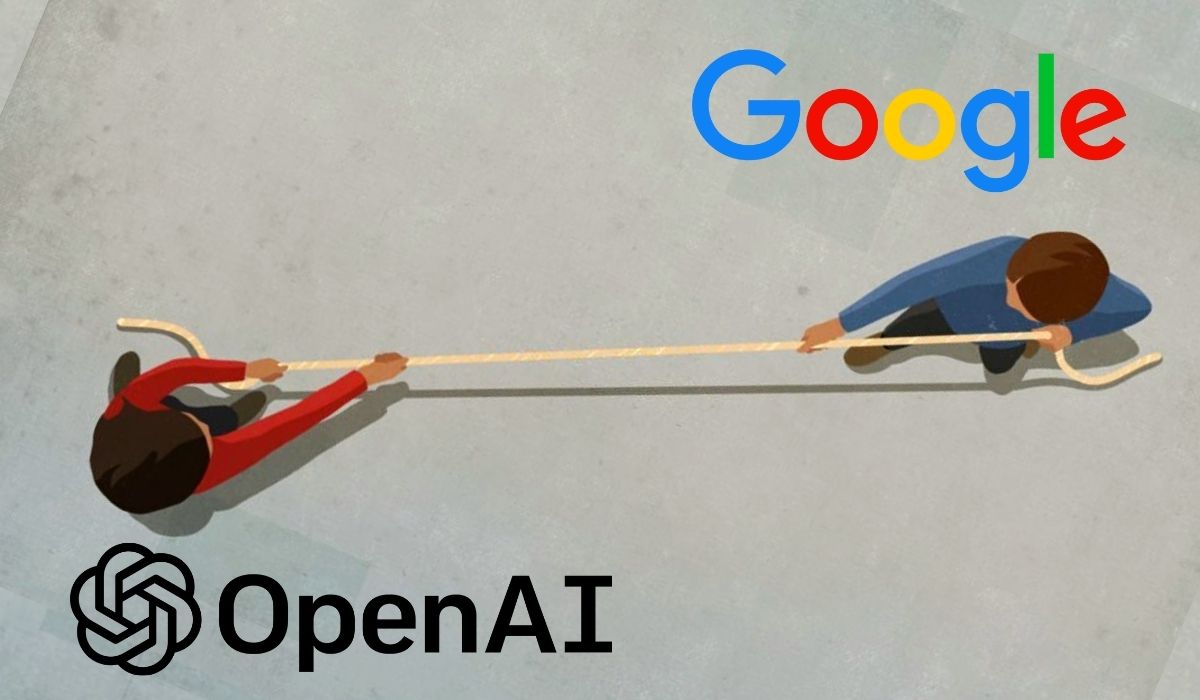 What Is Google's New AI "Bard"?
Google has recently developed a new artificial intelligence Chatbot. It has most of the features similar to CHatGPT. Users can use this chatbot and converse with it. This new chatbot is based on Google LaMDA( language Model for Dialogue application).
As per the company, this chatbot is the basic version of Lambda. In the blog post, Sundar Pichai mentioned that it is only available for a few users. Hoover, in the upcoming weeks or months, would be launched for the public.
Pichai has said that BArd would be able to fetch information from the web and called it to be "high quality and fresh responses". He further added Google would release a  smaller model also known as the lightweight model version of Lambda that would require less computation power.
Why Did Google Decide To Launch AI Bard?
Google has introduced bard to offer a better experience to users. As before, it has been quite difficult for users to find information using traditional search engines.
Unlike traditional search engines, this would offer accurate, free, and high-quality information. Google chatbot has been introduced and developed in a very short span of time and it could be considered to be one of the competitors of ChatGPT.
Will Bard Compete With The OpenAI ChatGPT?
Google has been dominating the world of search engines for quite a long time, and now since they have announced its new chatbot called bard, it will allow users to get the latest and most accurate information.
Google's latest AI tool would give users complete information about the latest events, unlike ChatGPT which only has data till 2021. ChatGPT usually answers questions in context to events that happened till 2021 and it has been quite difficult to find the latest information. Whereas talking about bard is based on the convolutional Neural Langage model that would help to fetch the latest information.
As per google's Roadmap of Bard, they would release the lightweight version of Lambda, as smaller models take less computing power and hence Bard would be able to reach a huge group of users and get feedback from them. Further, Google would use this feedback to get more information about Bard's performance and make it better to cater to the needs of users and offer a good experience to them at the same time.
Some Note-Worth Google's Bard Functionalities and Features
Google Chatbot Bard would be the full combination of creativity, intelligence, and power.
Bard AI would collect all the information from the users with the help of the web and response.
Currently, Bard is available to only a few specific companies and users who would be testing out the Bard.
Google would put all its focus on getting feedback and constantly improve its Chatbot as per user feedback.
How I Can Get Access To Bard, Google's New Chatbot?
Unlike ChatGPT, which was launched publicly for testing and interested people could simply browse through their website to access this tool from the openAI's Website, google Bard is still in the testing phase and not yet public. Till the time it is rolled out for the public, only a few selected people can use it.
Overall it is still quite early to decide if this would be the competition to chatGPT or not as it is not completely launched to its full extent. But there have been some cautions with the BArd's launch as it is still not completely tested.
As per the research, untested language models can also express hate speech. But this is just one expectation of it.