Top 5 Workspace Organization Tools To Boost Productivity
Are you on a hunt to find the best tools to organize your workspace and boost productivity? Whether your team size is 10 members or 100, it is never easy to manage a workspace as it can always lead to miscommunication and clashes. 
What Are The Digital Tools That Help You To Stay Organized And Productive At Work?
However, if you use some amazing productivity tools then you can have a great team working in an organized manner. Moreover, they ensure that all the employees are contributing and performing optimally.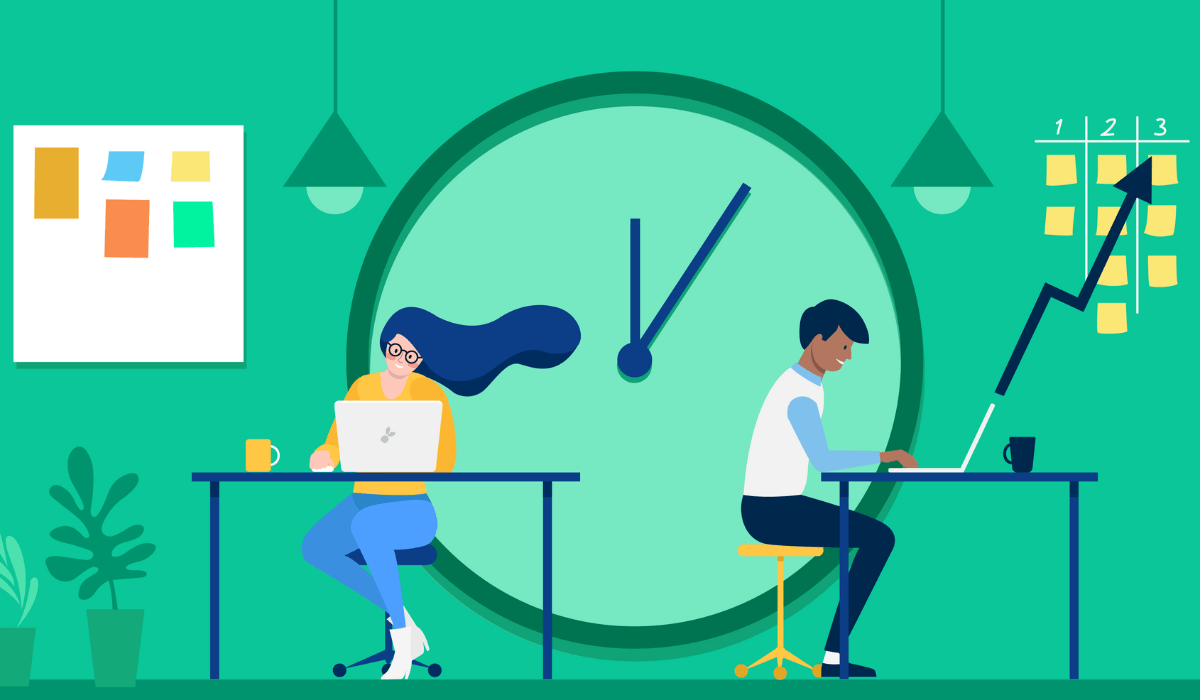 You will find a lot of productivity tools that you can use such as team chat applications, time-tracking tools, and project management tools. With the help of this blog, we will discuss the top 5 tools for all the use cases.
But before we get into tools, let's discuss some of the advantages of using productivity tools.
Why Productivity Tools Are Quite Important For The Workplace?
Enhances the work quality
For any business, it is quite important to be efficient and productive every day to provide better services to the customers, relating to customer satisfaction.
With the help of productivity tools, one can assign tasks, track progress, communicate with employees, create reports, and do a lot more. Moreover, it also enhances the quality of work. 
Easy to collaborate with team members
Be it a small business or large, team collaboration is quite important to manage various projects and tasks properly. With the use of certain apps, one can easily collaborate and assign tasks to individuals to increase overall productivity.
If you are a team leader, then you should use these tools effectively to identify tasks, assign them based on hierarchy and ensure that your members are completing tasks on time.
Nowadays, emails are not more than a burden. Hence a lot of businesses require a modern solution such as chat tools that provide an efficient way to communicate.
One popular tool is Slack. It allows you to create a channel for each conversation. Chat tools are quite revolutionary for large and small-scale businesses. 
Team leads and managers can leverage productivity tools to create tasks and objectives for their team members that can also be used to know employees' performance and their designated goals for a certain time.
Not only this can be used to highlight mistakes but also to promote the culture of good work. Moreover, it also enhances accountability, transparency, and productivity.
Top 5 Tools To Increase Productivity And Manage Workspace
In this section, we will look into some of the best 5 tools that can help you to experience all the benefits that we discussed above.
So let's get started.
1. Slack
Use case: Team Communication
Supported on all the ioS and Android devices, Desktops, and the web.
If you want to make team communication quite efficient then you should use Slack. Slack is a mobile and desktop application that makes communication quite easy among the team. Members can create multiple channels, send direct messages, discuss various topics and communicate with the team members in real time.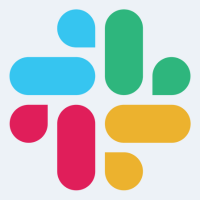 Key features of Slack
Pin reference links and messages to the channels. Slack allows you to pin a maximum of up to 100 messages, documents, and various files.
Manage and track all the documents by integrating Dropbox Paper and Google Drive.
Use advanced search modifiers just like Google to find important messages in a span of a few seconds.
Set reminders for important tasks such as messages, files, deadlines, meetings, and events.
Pros Of Slack
Automates complete communication.
Easy to learn and no complex UI
Various options to add files and do video calls.
Cons Of Slack
Most of the time, messages are sorted based on urgency or any other important level.
Mobile applications are less convenient to use than desktop applications.
Pricing
Slack offers 4 subscription plans, Free, Pro, Business, and Enterprise Grid. For an enterprise grid, you need to contact them to discuss pricing.
---
2. Trello
Use Case: Task Management tool
Supported on all ioS and Android devices.
If you want to manage your project, then Trello could be the best option. It is a project management tool for team collaboration and task management. The software is designed to offer Kandan Board. Also, this is quite easy to learn. Moreover, it offers numerous functions like creating and assigning tasks, Communicating and collaborating, and viewing the workflow.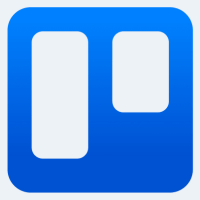 Key Features
Trello provides a project management tool that comes with various templates for team management, productivity, marketing sales, design, and much more.
It has got the butler feature to automate things in Trello by creating commands and rules on the Trello board to reduce monotonous and redundant tasks.
A card feature for small tasks like Attachments, Due dates, subtasks, multiple project assignments, and a lot more.
The board system captures the project progress and lists the tasks and kanban style.
Pros Of Trello
Drag and Drop feature.
Allows the project rationalization, organization, and visualization.
Easy to manage tasks.
Cons Of Trello
It has quite limited levels of task hierarchy.
Not many features in privacy settings and reporting.
Pricing
Trello offers four different plans, Free, standard, premium, and enterprise for 0 USD, 5 USD, 10 USD, and 17.50 USD respectively.
---
3. Ever Note
Use Case: Note-taking Application
Available for both iOS And Android mobile devices.
Evernote is the Note Taking application that allows people to capture ideas, create to-do lists, and keep track of all the assigned tasks. The intuitive user interface and the powerful feature of Evernote can help you to be productive and stay organized wherever you are working.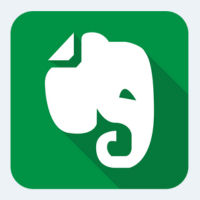 Key Features of Evernote
Evernote allows you to group different notes in a Notebook that you can organize based on date and topic.
Allows you to add images and any other attachments to the notes, also annotate them.
The paid version has a task feature that reminds you based on the schedule and various tasks like the Apple reminders app.
Easily integrable with Apple, Google, and several financial new services.
Pros of Evernote
No setup fees
Available on Both Android and iOS
Allows you to create templates for several kinds of notes.
Cons of Evernote
Premium plans are quite expensive.
Notes cannot be accessed while not connected to the internet.
Pricing
Evernote offers three different plans, Free, Personal, and Professional.
---
4. Calendly
USecase: Meeting and Appointment scheduling application.
Available as a Web Application.
Calendly is quite a famous tool when it comes to booking meetings or scheduling introductory calls. It is the software that streamlines communication. Instead of people going back and forth to book meetings, users can simply use a calendar link to book appointments with the respective person.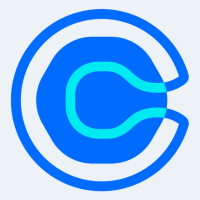 Key features of Calendly
Allows users to connect their calendars and create scheduling links or booking pages.
Provides a feature to book different types of meetings from 15-minute calls to 30-minute in-person meetings.
Allows you to connect various tools and processes for follow-ups, video conferencing, and sending reminders.
Allows you to collaborate and organize meetings with various departments in the office.
Pros of Calendly
Easy-to-use application with an intuitive user experience.
Clients can easily set up meetings or schedule appointments.
Allows you to create surveys.
Cons of Calendly
Not much customer support.
The free version does not provide email reminders and allows only certain types of meetings.
Pricing
Calendly is available in 5 different plans, Basic, Essentials, Professional, teams, and Enterprise. The price ranges from USD 8 to USD 16.
---
5. Zoom
Use Case: Video conferencing tool
Available for all kinds of platforms, Desktop, ioS, and Android devices.
If you are looking to hold a meeting with your remote team, then Zoom could be the best tool. Zoom is an online video conferencing tool that allows you to have a chat with a team, do whiteboard meetings, phone meetings, and a lot more. Overall it provides simplified communication management tools to power modern workspaces.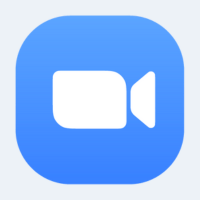 Key Features of Zoom
A customizable Sidebar that allows you to create folders, star important contacts, bookmark messages, and send files.
Whiteboard features some tools like sticky notes, drawing tools, comments, and a lot more to collaborate with teammates on a Zoom web application.
Provides a seamless VoIP phone service for features like phone assistance, live call transcriptions, and video voicemails.
Offers feature to integrate applications like google workspace, slack, Hubspot, and Salesforce.
Pros of Zoom
It supports large audiences
Allows you to stream webinars and meetings on social media like Facebook.
Free version available to have 40 minutes meeting.
Cons of Zoom
Requires a subscription for access to all the features.
HD Video quality is not too great.
Pricing
Zoom is available in three different plans, Basic, Pro, and Business. Basic is available for free, whereas Pro and business cost around 200 – 500 USD a year.
Bottomline
In conclusion, we have discussed some of the best productivity tools from different categories.
Choosing the right tools highly depends on the use case of users and what problem you are looking to solve. The right tool should be able to solve your key problems.
While you choose a tool ensure that you discuss it with your team and help them to learn to use such tools.