5 Smart Ways To Deal With Negative Comments On Your Blog
These are the 5 smart ways to deal with negative comments on your blog that can protect yourself from negative comments as well as giving you a guideline as to how to deal with them. Facing negative comments on your blog is a very delicate topic as this situation can be a nightmare for many.  As your blog gains popularity, it will receive more and more comments on it.
Negative online comments are probably one of your biggest sources of stress. This will naturally discourage people. The constructive approach towards the negative feedbacks lets your audience know that you are willing to receive feedback from them. Also regularly ask your viewers to write their reviews.
How to Deal With Negative Comments on Your Blog?
Comments actually are known to be excellent traffic building tools for any blog. However, the problem which almost everybody faces is the negative comments which appear on every blog. Several people comment with a very rude tone and which actually adds nothing to the conversation and which sucks. Audience sometimes many negative and awful words to put you down and to explain in what way the article is so wrong, useless or else boring. Many times they also leave negative comments which can be about you personally too.
Not all act like this but leave negative comments but in a sound way. You should keep this in mind that mood, personality as well as the outlook of the reader on your blog entirely twist your intended message and it will happen whether you like it or not. To deal with these negative comments, we offer you some tips. Below we have listed for you some ways to deal with these negative comments on your blog.
Smart Ways To Deal With Negative Comments On Your Blog
As your blog becomes more popular, you will get more comments. However as we said before comments are the best traffic building tools, so it's worth cheering them. The issue which is faced by almost all publishers of blogs is how to deal with comments that are negative. Let us know the smarter ways: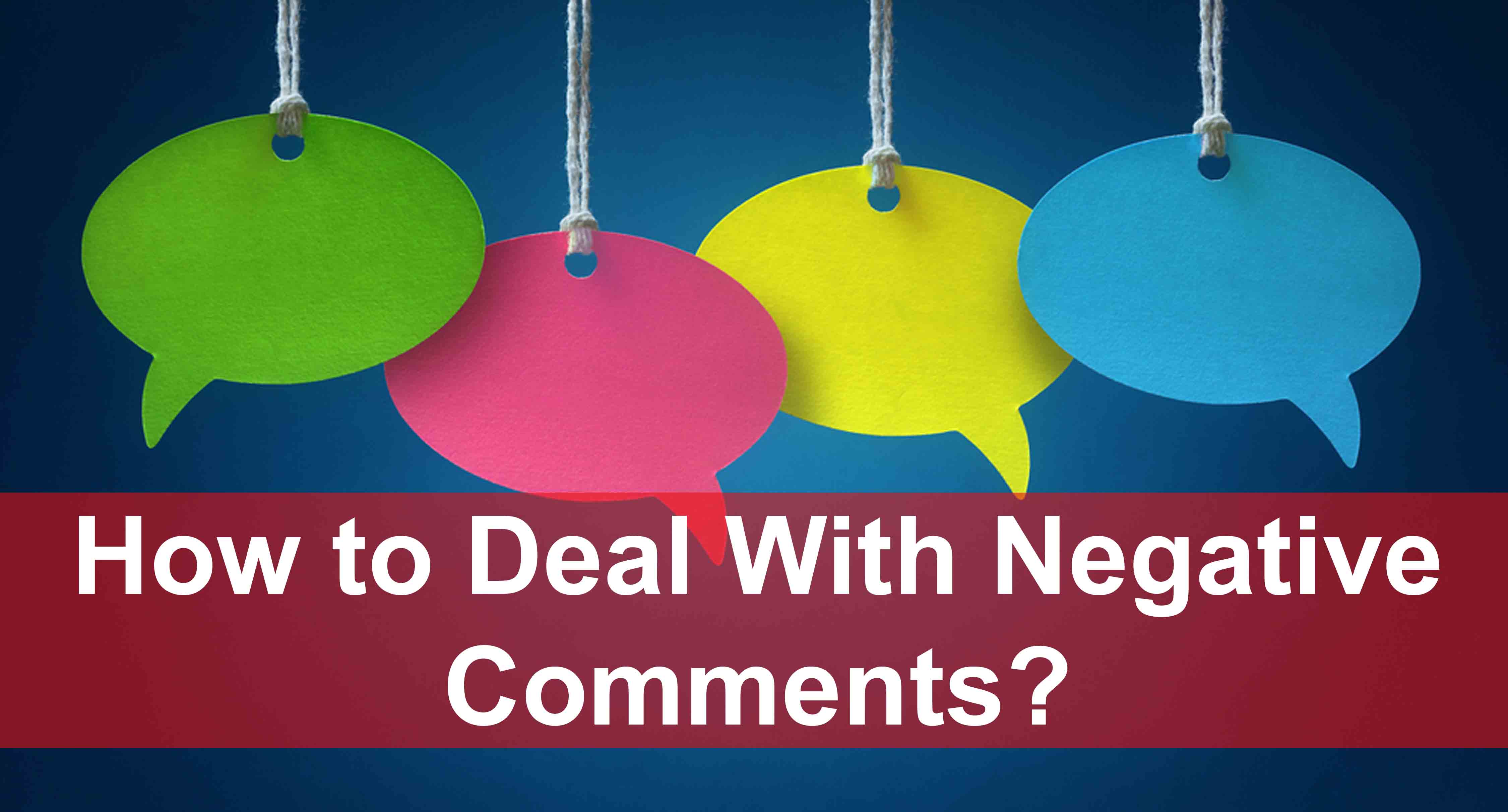 1. Agree Toward Disagree
If any reader leaves a negative comment disagreeing with your viewpoint or what you posted on your blog then, the best you can do is agree to disagree and try out to get the conversation onto a more productive topic. Recognize the reader's viewpoint and express thanks for commenting. After that ask them anything else concerning their experience as well as views more chances are that they'll take hold of at the opportunity to converse regarding their opinions.
2. Respond Wisely
The first and foremost thing which you should keep in mind to deal with negative comments on your blog is to stay calm. Responding wisely is very important as reacting in anger will not help you in any way but will add to the negativity. Keep in mind that good is always good. Instead of responding to the negative comments just delete it. If it is not possible to delete the comment then avoid it.
3. Turn Negative Comments into Positive in the Smarter Way
Yes, it is possible to change negative comments into positive if you are much smarter to handle it. You can smartly add on several specific comments in a separate post in a very positive outlook. It is the best way to moderate your blog in the best possible way. In this way, you will also grow up as an individual by learning how to deal with negativity in your blog. The best method to deal with negative comments is to employ them to let them know how mature you are as well as show your credibility.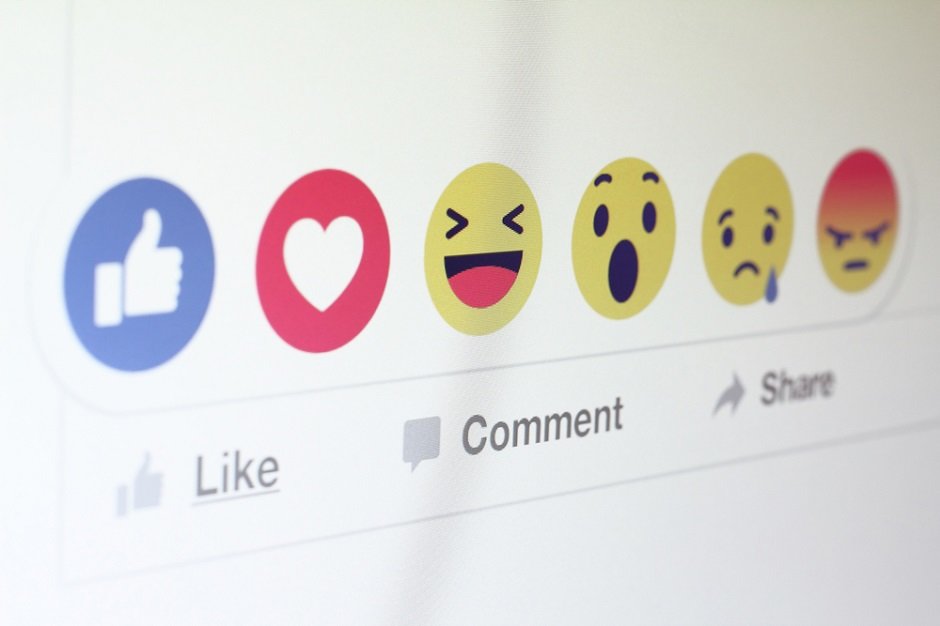 4. Switch Comments OFF
In case you are facing the negative comments situation then just switch it off for a day as it will help you a lot. You can also ban such people how are posting rude comments on your blog. At first, ignore the comments but if you realize that it is not good for you then just switch off the comments which will make things easier for you.

5. Handle your Audience in Private to Solve the Matter
You can also handle a customer in private, and once you get in touch with your customer in private, you can easily handle a negative complaint given by him/her in the normal way:
At first thanks to your customer for sharing their opinion on your post.
After that try to use thank you for taking the time to write or can also use call us.
Try to explain or ask the audience what happened, so that everything should be clear, accurate and in case you find yourself wrong in any case then try to justify yourself.
Give details to the person regarding what you are going to do and when and how you are going to get back to them.
You should also check 10 Highly Effective Ways To Increase Adsense CTR in 2020
Conclusion
Always keep in mind the five smart ways to deal with negative comments on your blog, those negative comments signify popularity, so the more popular your article or blog will be, the more shares, likes, as well as positive messages you will get. However negative comments also drive readers and sometimes it even attract more traffic than positive comments. In a serious note, negative comments can assist you to reach readers who truly need to and wish to read your message.
One of the best ways to handle online comments in your blog is to stay calm weather they are negative or positive. Never allow negative comments on your blog to go to your skin and to get defensive as well as emotional with those comments can lead to poor decisions. Though it's never pleasurable receiving negative comments on your blog, it's like you have to deal with at one time or another. However, by following the above useful smarter ways, you can make sure that you're reacting with the extreme elegance, class, as well as maturity.
Encourage people to write positive reviews to counteract the negative ones. Some negative comments come from generally respectful people saying why they disagree with your views. Realize that such constructive criticism is a part of the job and stay calm while handling those comments.