10 Tips To Create A Happy Work Place And Boost Business
I am not talking about the dust-ridden football table or the rarely used hula hoop, I am talking about the tips to create a happy workplace to make employees love their workplace. There is a strong connection between loyalty, productivity, and profitability. When an employee is loyal to his workplace, his work will be more passionate thereby increasing his productivity. Increased productivity will bring profitability to the company.
Who would love to come to the same place, do the same thing with no personal happiness every day for years, this would lead to continuous employee resignation.   Keeping your employees happy, building trust among employees is very critical for the stability of an organization in the long run.
Occasional extras are not more important than the existence of an organization. So if you have ignored your employees so long, it's better to start now then never.  After reviewing various amenities and policies for employees from various successful companies from across the world, we will help you get started, here are 10 tips to create a happy workplace & boost business.
Important 10 Tips To Grow Your Business By Making Happy Work Place!
Perks are the best way to genuinely make the employees feel important, spend at least a day every month engaging employees in some fun program, which is totally unrelated to work. Organize an employee/family dinner, a party where even the family members of the employees can attend.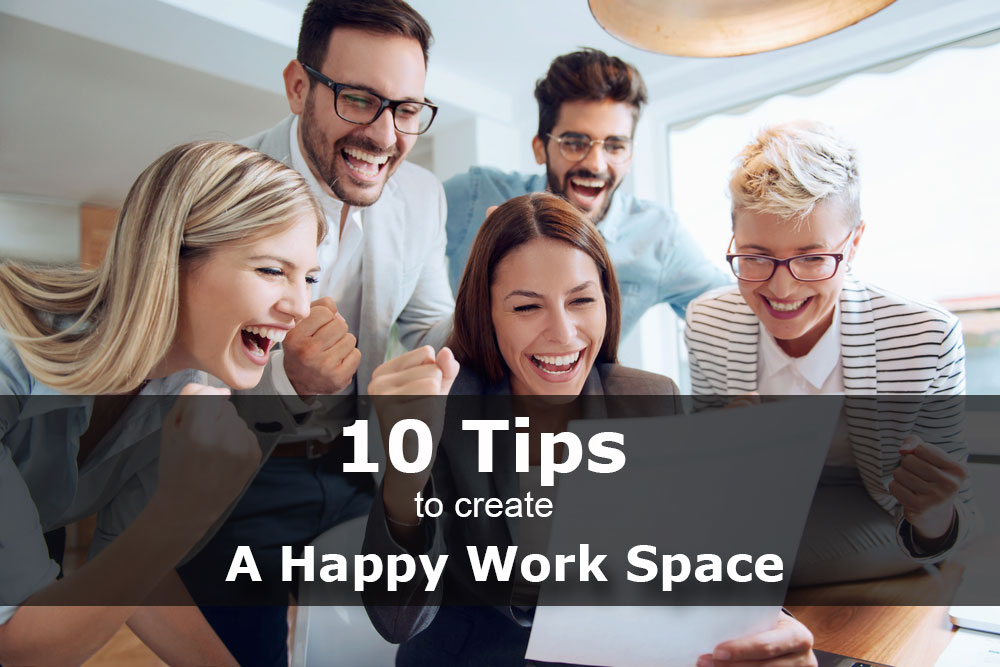 Maintain an Organized Work Place
This may surprise you, but a well-organized workplace motivates the employees to work better and smart.  As a manager you might be busy to look into every aspect of the organization in such cases create a proper hierarchy were you ensure that the problem faced by employee personal reaches you.  Also when certain information is not properly conveyed to the employees this will affect productivity and created unnecessary confusion within the organization. Also, make sure that all your office supplies are well arranged and really available. Make your office place comfy and professional at the same time. So, if you want to create a happy workplace, you should encourage employees to keep their cabin organized.
Comfort is the Key
How to create a happy workplace? A good looking workplace can make the employees happy. Most of the time when people look for office place very little attention is given to design, layout, and amenities.  The focus is mostly on rent or lease. Of course, the office must fit your budget, but even the smallest of the places can be made appealing by thinking smart. There are various low-cost ways to refurbish a place.  For example, use nice pleasant colors on the walls, comfortable furniture, add some motivational quotes on the wall. Make sure the office has a lot of good lightings and bathroom and food amenities.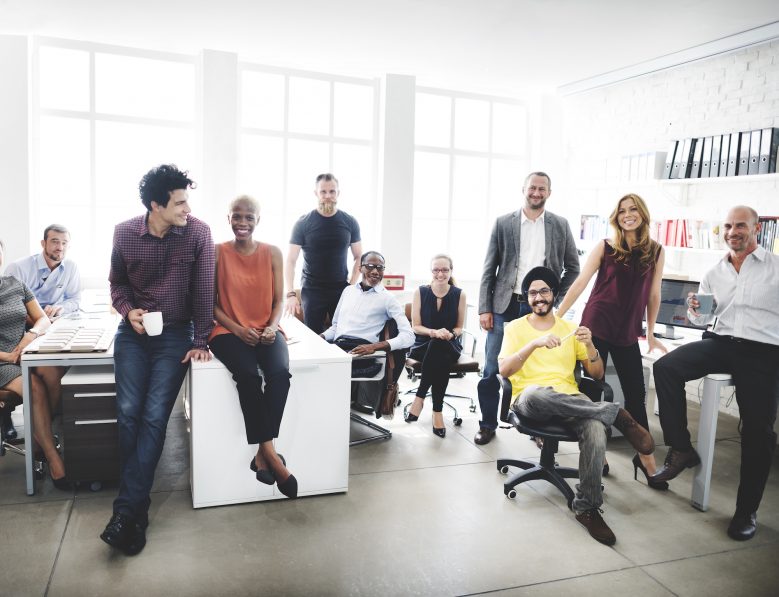 Everyone is Important
Give equal importance to all employees, of course, you can't give everyone the same salary package but make sure everyone is being taken good care of. Always encourage inter-team support and collaboration.  Also if certain employees are difficult and creative tasks, make sure they get the place and amenities. You cant put a creative designer among a noising bunch business call operators and expect him to work unaffected.
Make the Workplace as a Community
If you want to make a happy workplace, Do not encourage gossiping or degrading in your office. Even if the employee is a low-level employee make sure the employees on the higher level of the hierarchy still maintain ethical workplace rules. Motivate good deeds, if an employee does something that's selfless appreciate them with small tokens and gifts. 
Give Importance to Utility
Remember that your employees spend more time at work than anywhere else, so it's important to keep them aspiring and comfortable. When an employee raises a complaint regarding and mal functional office utility ensure that it's taken care of as soon as possible. Doing this will ensure satisfaction in the long run and hence will lead your company a long way.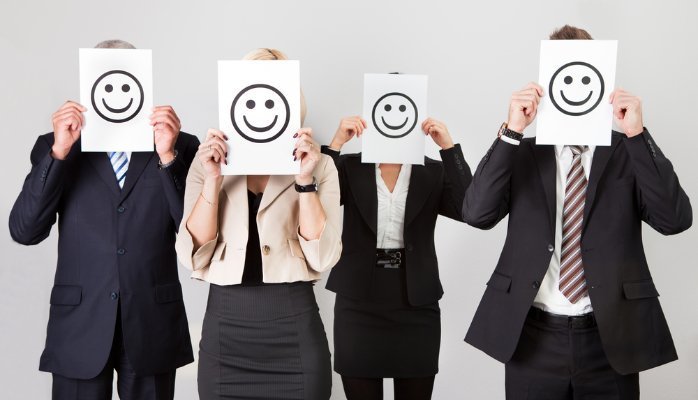 Ensure Work Flexibility
This is a crucial aspect that is mostly ignored by employers. There might come some days where the employees may need a break or if they are on a long leave.  Ensuring a flexible working plan will ensure that the work gets done and also the employees will be satisfied. For example, you give the employees an option to choose work from home for a few days a month, you can also give them options to leave work early on certain days and compensate for the same later on. You can also refer to the following, where you can find more about how can you convert your workplace into a happy one.
Encourage Openness
Support collaboration in ways like problem-solving, routine communication and information sharing, etc. this will ensure that all the employees are equally practicable and communicate.
Give Priority to Education
Make sure you give proper training and keep your employees educated to all the current trends and changes.

Utilize Good Places
Have an open-air place that helps and motivates the employees to grow and thrive. For example, some offices offer, play area, smokers corner, etc so that the employees can work as well feel relaxed with our 5 disturbing others.
Happy employees are more creative, innovative and dedicated towards their work and make your company more successful. Practice the above-mentioned tips in your office and let us know your feedbacks after implementing them. In case of any other suggestions or queries, please drop it in the comment section given below and we will try our best to answer them.