Shopify Or WooCommerse Which Is Best For A Domestic E-com Website
If you are planning an e-commerce website, you might have to take several important decisions, which can influence the success and failure of your website. Selecting a hosting provider, website theme, purchasing a domain are an important decision for any e-commerce website owner. However, the most critical decision remains, choosing between Shopify and WooCommerce.
Shopify Or WooCommerse Which Is Best For A Domestic E-com Website
Shopify is a complete solution that allows users to create online stores, manage products and handle payments with the aid of a single service. Whereas, WooCommerce can be referred to as an open-sourced solution developed on WordPress. It supercharges the Content Management System and enables users to operate an online store using the WooCommerce platform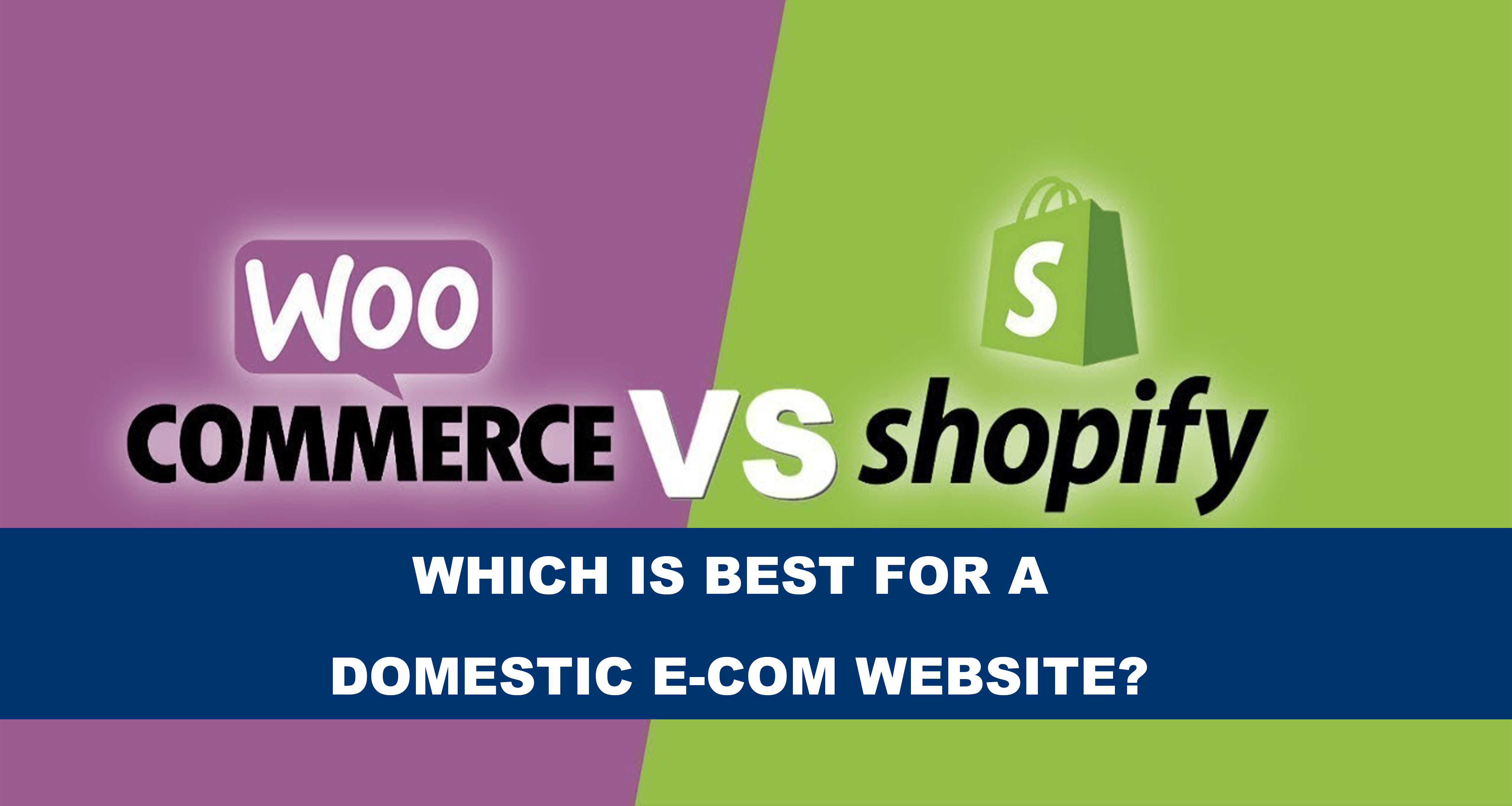 Shopify vs WooCommerce – Features
Shopify offers 3 different plans to users, which starts from a monthly payment of $29. Whereas WooCommerce is an open-sourced platform, it is completely free, but users are required to purchase their hosting.
Shopify offers a free sub-domain with all its existing plans, whereas WooCommerce users required to purchase their domains.
Both Shopify and WooCommerce allows users to add unlimited products and services on their e-commerce stores.
Shopify charges certain fees on all payments received by an e-commerce store operator, whereas in WooCommerce, payment fees depend upon the payment processor selected by the e-commerce store owner.
Shopify offers an app shop, which comes in both free and paid forms. These apps enable users to enhance the functionality of their e-commerce storefront. Whereas, WooCommerce comes with a wide array of plugins that can be used to improve the functionality of their e-commerce storefront.
Shopify offers 24/7 customer support whereas WooCommerce provides customer support through a help desk and extensive software documentation.
Both, Shopify and WooCommerce offer users multiple customizable website themes for users to choose and select from.
Shopify offers its users a Secure Socket Layer or an SSL certificate along with its subscription plans, whereas WooCommerce also provides its users with SSL support, but the users are required to acquire the certificate on their own.
Both Shopify and WooCommerce offer Google Analytics integration.

Shopify offers an all in one package for you. You can build and publish your website and ideas through Shopify features, while Woocommerce is useful if you already have a website. 

You can connect Shopify to various marketplaces and networks. This helps you to sell your products through those websites, whereas Woocommerce doesn't support multichannel integration.

You will need to learn the company's coding language if you want to update or change anything in the Shopify platform. But Woocommerce doesn't require coding knowledge. Although it does come in handy if you need to fix or edit. 
Who Uses Shopify and WooCommerce
The Shopify platform has over 240,000 businesses selling a wide array of products from junk jewelry to apparel to branded consumer goods to customized skateboards. Shopify is home to both small and well-known names such as Party Rock's clothing channel, Lollapalooza and much more.
WooCommerce is home to almost 400,000 e-commerce sites. Some of the well-known names having their sales platform on WooCommerce include New Balance, Ripley's Believe It or Not, etc.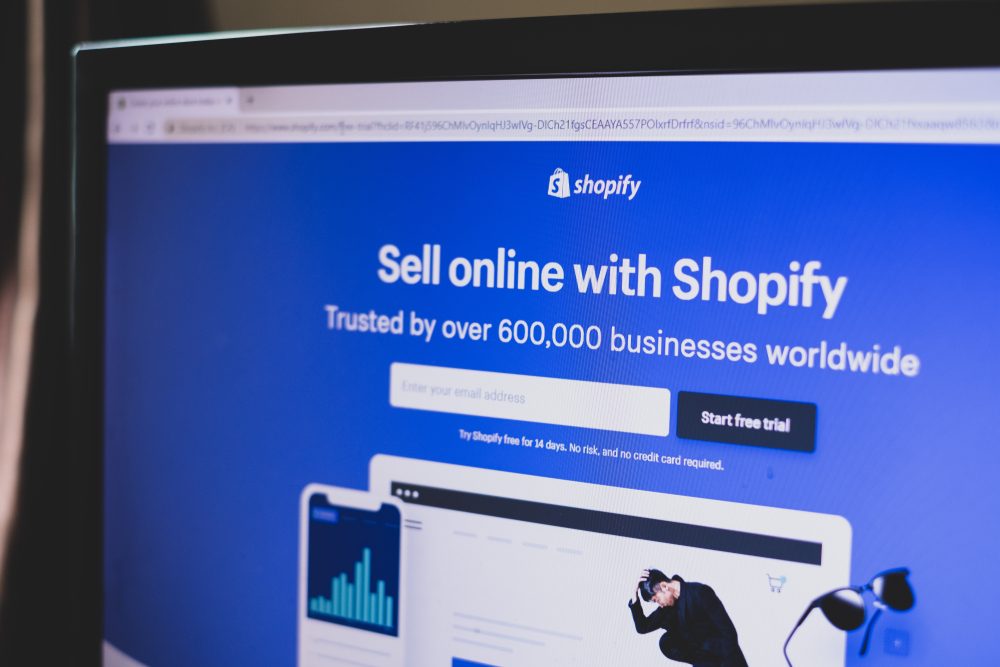 Pricing
Shopify offers simple pricing plans to its users. These plans are priced at $29/month, $79/month and $ 299/month. The main difference these plans lies in the fees charged on credit card payments made by the customers.
While this difference might appear minimal, every retailer knows that credit card fees can accumulate and can rack up fast. Every Shopify plan also varies in the number of staff accounts along with the ability to recover abandon shopping carts and send out gift cards.
Don't miss the First Launch Profits Review
Whereas, WooCommerce is an open-source platform and does not charge anything upfront. But users are required to set up their hosting. But, the extensions of WooCommerce tend to cost more compared to its Shopify peers, but those are mostly sold as one-time licenses instead of a monthly subscription.
The Verdict – Which One is Better
While we have covered the features and pricing of both Shopify and WooCommerce, now its time for the verdict, which option is better, Shopify is the perfect choice for users who do not want to deal with a complex process of website setup and require customer support. Shopify assures that its monthly subscription offers a smoother ride to its users.
Whereas WooCommerce's setup can be complicated and requires adequate time and effort from the website owner, it offers high levels of flexibility compared to Shopify. WooCommerce is the perfect choice who have a strong affinity towards open-sourced software and wish to customize every part of the user experience.
Running and managing an online business is a colossal task and making one wrong decision, such as selecting the wrong platform can have long-term implications for your business. Nonetheless, both Shopify and WooCommerce are great platforms in their unique ways, and both platforms have their pros and cons. Users need to select the platform which suits their needs and requirements.