Online Jobs For Teenagers That Pay! Work From Home & Earn Money
Do you know Online Jobs For Teenagers That Pay?. Being in the 21st century, the Internet has become one of the most important parts of human life. People can talk to their loved ones across the world through the Internet; Companies run their business from the internet, Governments protect their country with the help of the internet. Everything can be done with the help of the internet. There are also things such as online jobs where people work from home and earn money.
Online Jobs For Teenagers That Pay!
There is no shortage of jobs online. It might especially be helpful for teens that need some extra money. Although it might be hard for teens to find jobs online, there are many online jobs waiting for them.
Here are 6 online jobs for teenagers that pay:
Online Survey Sites:
Survey Sites might not have a good reputation among the mass but some of the survey sites are legit and pay the users. Companies now days tend to pay their customers so that they can get appropriate feedback from the customers. They're willing to pay for valuable opinions provided by these survey sites in which the users participate. This is what makes paid online survey sites one of the best jobs for teens to do. Some best paying survey sites are:
It is an online survey site which pays its users for taking part in surveys. Each survey completed rewards the user with a point. Here, 100 points equal $1. Once 1000 points are earned, the users can redeem the points for cash or free gift cards.
MyPoints is another great paying online survey site. In MyPoints, the users can earn their first $5 after completing the first five surveys. MyPoints also helps the users redeem their earned points into cash through PayPal.
Swagbucks is considered as the most popular survey sites. It also offers $10 for free for just signing up. Users here can earn money by taking surveys, watching videos, playing games, shopping online, etc. Most of the surveys pay around 60 Swagbucks and the collected points can be redeemed into cash or gift cards.
SameSpeak is an online tutoring website which pays its users to teach students from various countries on how to speak fluent English Language. To be a SameSpeak tutor, the user should be at least 16 years of age so it's a perfect job for teens that are fluent in English and want to teach other students how to speak the language. The only thing required for this job is a computer with Skype, a decent internet connection, and a headset with microphone. The payout is $10 for a half an hour session and he/she can withdraw the earnings via PayPal once $100 is made on the account.
Fiverr is another great website for teenagers that help them in earning money. It is a digital freelancer marketplace where one can buy or sell anything for as little as $5. Jobs here are referred to as 'gigs'. Teens with good knowledge of technology, words, animations, graphics designing, writing, programming, etc. can price their gigs however they want. People come to this site to find a skilled worker to do their job for them and pay the amount both parties agreed on. Thus, Fiver can be a great site for teens to make good money by offering their services.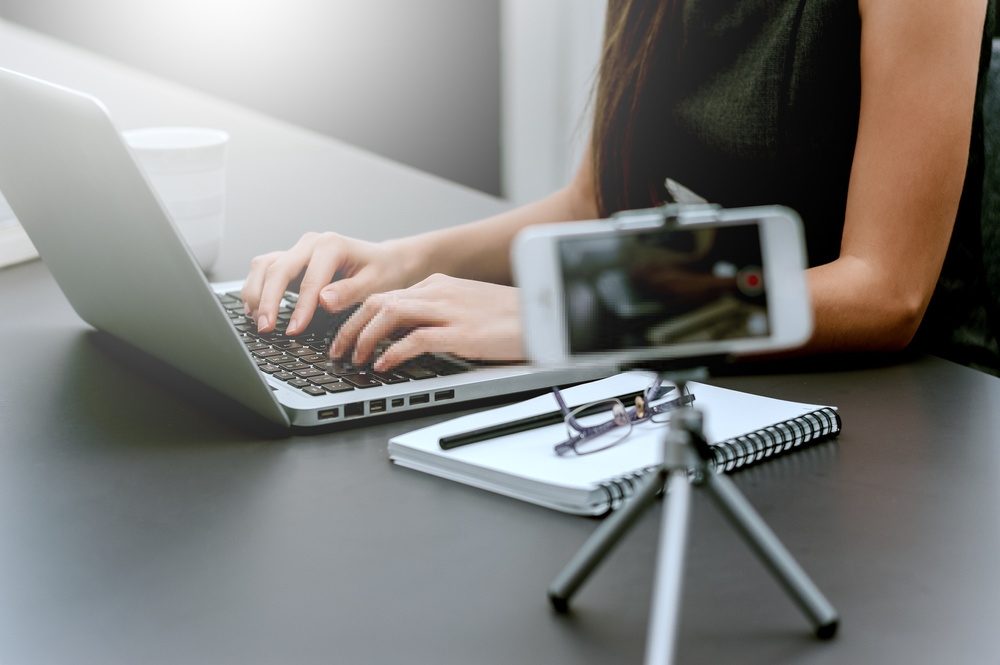 Etsy is a site where one can buy and sell unique, vintage and handmade items. This is a good website for people that love making art and crafts earn money. Teens love making paintings and crafts, so this site might be a good opportunity to showcase their talents and get rewarded for it by selling them in exchange for money. The amount of money an item makes is dependable on what the item is and how much the buyer is willing to buy it for. However, the potential to earn money through this site is massive and one can earn a good income by continuing to sell various items.
Also, Read 22 Minutes to Profit review
Most people think of Instagram as a site where people share pictures of foods and fun selfies with friends. However, Instagram can help its users earn some serious cash. There are various ways to earn from Instagram like sponsored posts, selling products, affiliate marketing, etc. However, one does not earn money after installing Instagram. He/she needs to build influence and a community of his/her own followers so that companies and businesses reach them and pay them a certain amount of money to advertise their products.
You should also check our Quit 9 to 5 Academy review!
YouTube is another huge social media platform with huge scope for earning money. Teens love watching YouTube and certainly dream of opening a YouTube channel and earning by making videos. The channel needs to have viewers or audience to engage with the videos. YouTube has set up its own policy on when to monetize a channel so that the channel can earn money. So, making good content is necessary in order to increase the viewers and earn more subscribers. Once a good number of audiences are acquired, YouTube starts putting ads on the videos from where the channel gets paid from. YouTube can make people go from Rags to Riches so many teens are now seeking YouTube as their ultimate online job.