Media Buying With Bing Ads – How To Become Profitable
Bing ads are generally based on the markets and it relies on keywords. Bing ads are based on the pay per click model. Bings' video search is insignificantly better than that of googles'. This is the major difference between bing and google.
When most businesses think about 'paid search advertising', the first thing that comes to their mind is running ads on the search network of Google, and they have a good reason to do so. Whenever we want to search something on the internet, we say 'Google it' and not 'Yahoo it' or 'Bing it'.
Media Buying With Bing Ads – How To Become Profitable
Google commands a dominant position within the online search market. Hence Google AdWords is the first thing that comes to mind when we think about paid search. However, we should not discount the power of Bing. Bing accounts for approximately 1/4th of all online search volume, and the percentage is only growing steadily every year. By just focusing on Google Ads, businesses are missing out 1/4th of their market.
Bing is easy to use the platform, offers less competition and here are some of the reasons you can use media buying with Bing Ads to grow your business and make it profitable.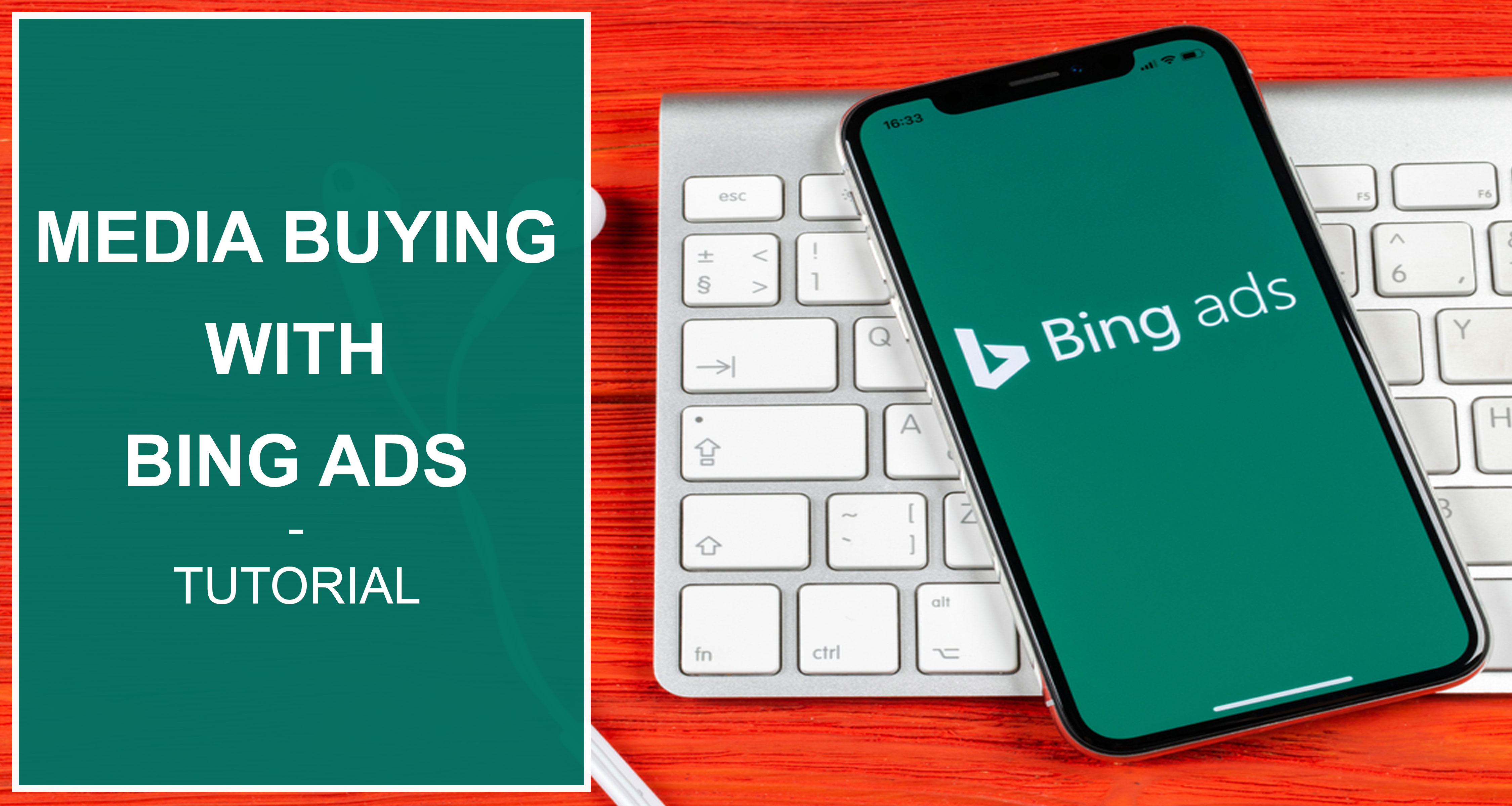 Less CPC and lower competition
When using Google Ads, the average cost per click rates are high. Though Google has a large amount of competition and traffic base when compared to other search engines, this can be a disaster for small and medium-sized businesses. Whereas Bing offers much economic cost per clicks and less competition which ensures a better Ad position for brands and marketers.
Low cost per clicks and better Ad position equates to lower customer acquisition for business which translates into higher profits for the business.
Campaign and Ad Group Targeting
When advertising on Google, brands, and marketers experience restrictions when making ad changes at a campaign level, such as ad scheduling, language, ad rotation, and location. But, when using media buying with Bing Ads, brands, and marketers can do a step forward for setting different targeting options and strategies within the Ad group level itself, giving the brands and markets much more control. As a result of this, you don't need to create a new ad campaign every time it requires to change its targeting methods and strategies.
This helps businesses to reduce their overall marketing budgets, reduces customer acquisition cost and increase the profitability of the business.
Don't miss the 20 Resources to Help You Build a Company Website in Less Than an Hour.
While using Google Adwords, ads posted by brands and marketers are displayed on all possible devices which include desktops and mobile devices. While Google allows certain adjustments for device selection, marketers cannot target only mobile and tablet devices and eliminate desktops.
Whereas using Bing, businesses, and marketers can alter their bid for mobile and desktop devices or eliminate a device from its focus, based upon their target audience. This allows the business and the marketer to target devices to advertise and ensure an efficient, cost-effective marketing campaign. This helps the business to acquire new customers at a much lower cost, and at the same time enhance the revenues and profitability of the business.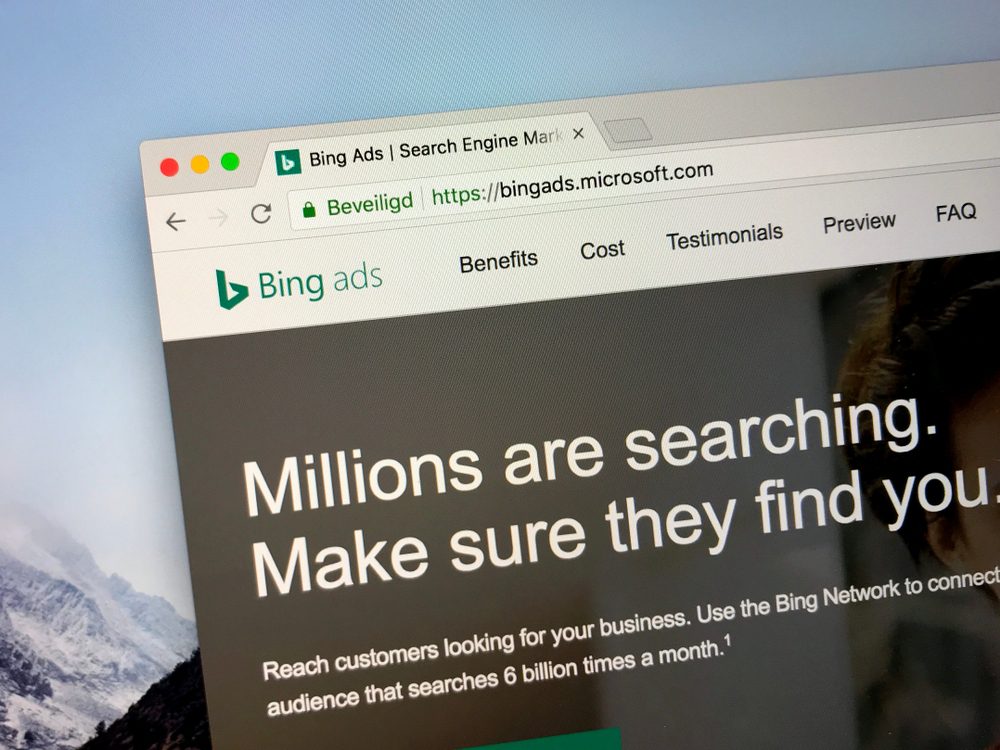 Offers a Better Control over Demographics
In Google Adwords, businesses and marketers can control the demographics and target audience of their marketing and advertising campaign only in the 'Display Network', but not in the Search Network.
Whereas, using Bing, brands and marketers have the option of having complete control over the Demographics in 'Display Network', and as well as in the 'Search Network'. Marketers and businesses can adjust the age, gender, location and other demographic characteristics at a campaign level and the Adgroup level, giving advertisers the ability to create much more targeted Adgroups and campaigns.
Control Over Targeting of Search Partners
Google Adwords allows businesses and marketers to create digital campaigns to target a search network along with the search network of its partners. But Google does not allow excluding specific partners and also does not provide information about the traffic provided by different partner sites.
Whereas, Bing allows marketers and businesses to include and exclude partner sites as per their marketing strategy. Bing also provides real-time statistics of ad performance on each partner site.
This feature of media buying with Bing Ads allows marketers to design a cost-effective marketing plan offering appropriate reach and frequency to its intended target audience, a higher conversation rate, etc. All this translates into an increase in customer base, revenue growth, reduction in customer acquisition cost and enhancing the profitability of the firm.
Visuals and multimedia play a vital role in attention-grabbing in any digital marketing campaign. Bing offers a feature of image extension wherein businesses and marketers can add images to their Ad copy. This feature is missing in Google Adwords.
Conclusion
Bing offers multiple features that lack in Google Adwords, yet Google is the market leader and has the largest audience for online search. While it would be unwise to ignore Google Adwords completely, Bing can offer an excellent platform for a business to develop and grow their consumer base. Hence using both Google and Media buying with Bing Ads simultaneously can help a business to achieve a good amount of traffic and a healthy conversion rate.
This article aims to make your business more profitable by using bing ads. We hope that you all got the right pieces of information through this article. Please let us know your suggestions and queries if any through the comment section given below and we will try our best to reach out to you.