InfluencerSoft Reviews: How Does This Software Help With Your Marketing?
Are you a web-based business owner or affiliate marketer who is finding it difficult to juggle hundreds of sales funnels, a massive number of clients, and countless other important stuff all at once to ensure your business runs smoothly? Then you need not worry because this InfluencerSoft review helps to solve all your problems
InfluencerSoft is a software solution that makes the process easier by helping you create customized websites for your business, an automated email marketing platform, a visual sales funnel builder, and an analytics tool for your website all through a single platform.
As an all-in-one e-commerce marketing tool, InfluencerSoft offers several benefits to its users, like an easy to use drag and drop website builder with over 50 preloaded templates, the ability to produce educational content for your audience, automate marketing emails, insightful analytics to review the performance of your website, and affiliate management.
InfluencerSoft Reviews: Does It Help To Design Your Own Website Easily?
The software has a lot of potentials when compared to rivals Clickfunnels, ActiveCampaign, Funnelytics, and Membervault. While its competitors are highly efficient when it comes to getting the job done in a specific area of web marketing, InfluencerSoft combines the properties of the rest into a single super-software.
In this review, we will explore what InfluencerSoft is, what it offers to its customers, its benefits and drawbacks, pricing, availability, and offers. We will remain honest and straightforward with our opinions to help you make an informed decision on the product.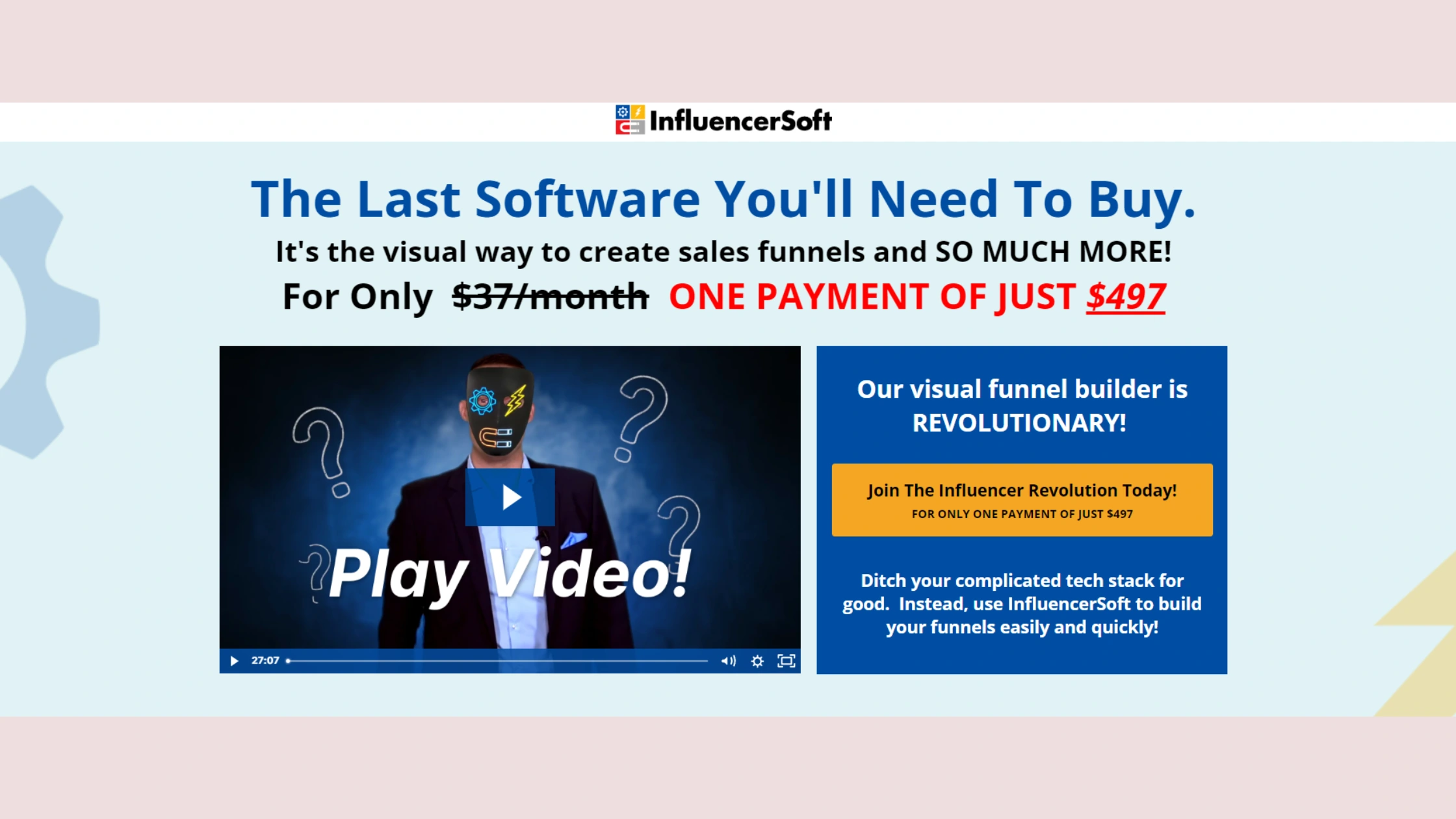 Software Name
InfluencerSoft
Speciality
All-in-one comprehensive business marketing solutions software
Creator
Jesse Doubek
Key Tools
Website Hosting
Email Marketing Platform
Visual Funnel Builder
Visual Funnel Analytics
Price
Starter pack- $37 per month
Professional pack-$97 per month
Influencer pack- $177 per month
Bonuses
-Million Dollar Funnel Boot Camp
-Million Dollar Website Challenge
-Million Dollar Copy Course
-Million Dollar Branding Course
-Weekly Group Tech Training
-Digital Sales Machine Course
Official Website
Click Here
What is InfluencerSoft and why you should use it?
Launched back in 2014 by entrepreneur Jesse Doubek, the InfluencerSoft program is an all-in-one comprehensive business marketing solutions software that is aimed at entrepreneurs, social media influencers, freelancers, and online consultants.
The software contains features that save time for its users who would normally have to fiddle around with complex online marketing tools. InfluencerSoft can automatically create a marketing plan for you, and you can also take advantage of the preloaded funnel templates to build a bespoke website or create your own sales funnel from scratch.
You can also create educational material or courses without having to rely on other specific software that is used to develop such content. Also, you wouldn't have to worry about finding a funnel for all those emails that you need to send out to leads and clients because the InfluencerSoft e-commerce platform gets the job done for you. The same goes for managing your affiliate sales.
The InfluencerSoft creators promise that the tools at their disposal will allow you to grow your business and create marketing strategies that can guarantee sales.
Now let us look explore the different features offered by InfluencerSoft.
Key features of InfluencerSoft
This tool allows you to easily design and build a completely functional website or sales page in a matter of minutes. InfluencerSoft's drag-and-drop builder option contains 50 pre-loaded templates that can create funnels to view your website's traffic sources, page types, and email sequences.
The email marketing tool on InfluencerSoft program is pretty easy to use as you can create sequences so that your product will be marketed to clients even when you are not in town. All you have to do is simply put up touch points that connect to your customer's emails and create a sequence that functions automatically under a given schedule.
InfluencerSoft revolutionary software has a comprehensive funnel mapping tool that can help you to analyze your marketing strategies in a matter of minutes. The tool offers forms to place orders and make payments through your website, determine the source of the traffic to your site, keep track of portions of the funnels that generate sales, and flowchart the different pages of your website to have a better overview.
With its funnel analytics tool, InfluencerSoft saves you from the time-consuming work of creating marketing emails and managing your customer data. All you have to do is simply present the data on a page and the software will automatically create sequences for you. The marketing automation process uses analytics and data to create sequences, helping you upgrade your marketing strategies in real-time.
E-Commerce Platform and Affiliate Management
InfluencerSoft allows you to start an e-commerce business with support for different online payment rails, including Stripe. Using InfluencerSoft's affiliate management dashboard you can set up affiliates to promote your product and track clicks and sales. You can also use the tool to change the terms and conditions of your affiliate program, payment methods, and commission percentage from sales, all through a single platform.
InfluencerSoft also has a course creation tool that allows you to create customized educational materials for your followers with the click of a button. The course builder comes with features of its own like easy visualization and control over each lesson, the ability to schedule and control different modules and lessons, and organize existing courses into lessons as per requirements.
InfluencerSoft also allows you to conduct A/B tests and other advanced processes inside your email sequences. This can be done simply by dragging the specific process onto the software's funnel canvas and linking it to what command it should execute. The feature can be used to create and test a customer's journey through your website.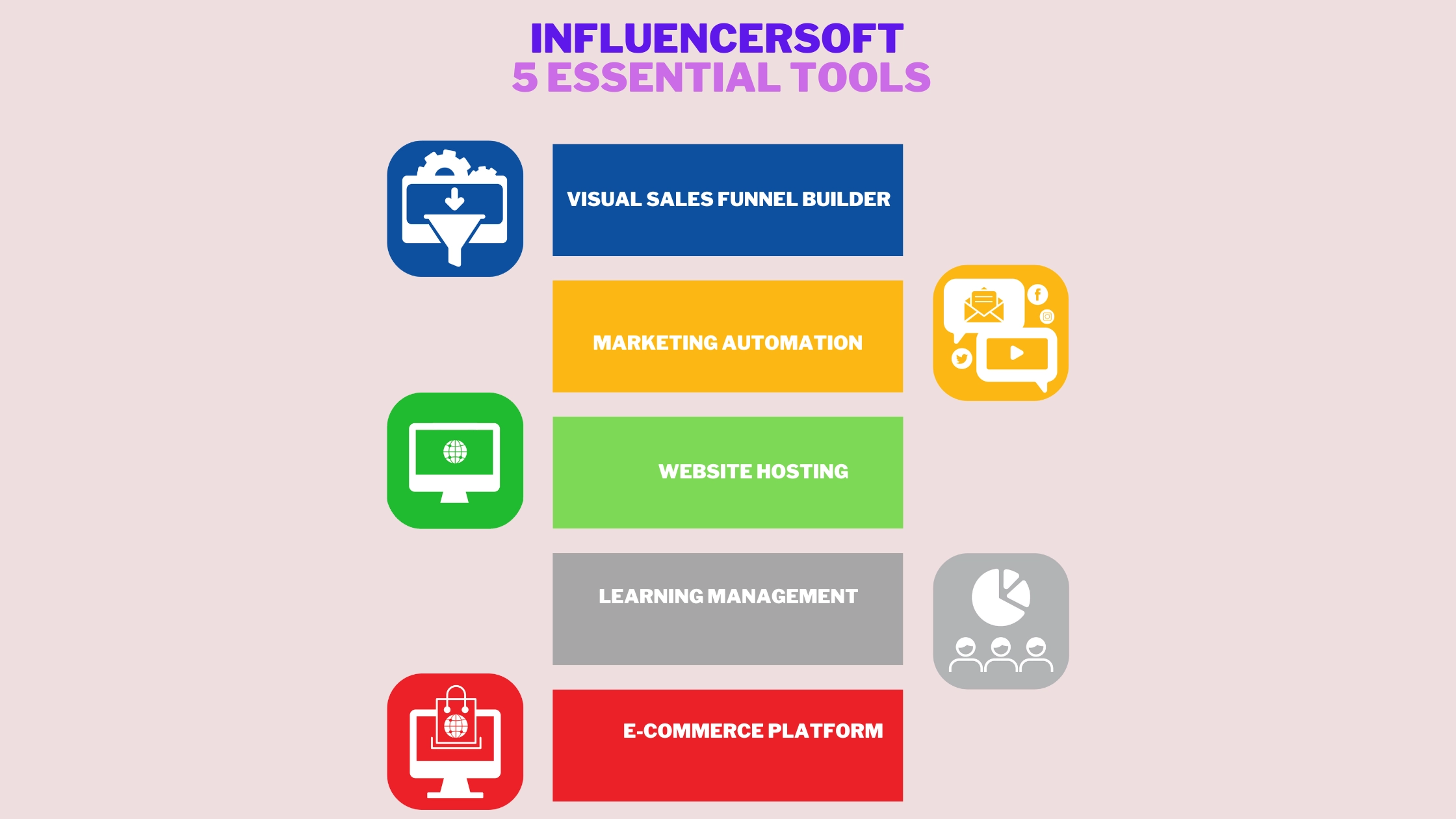 Who is InfluncerSoft built for?
InfluencerSoft program is designed by keeping online business owners and digital entrepreneurs in mind. The tool can be used by people belonging to these demographics to expand their business onto the Internet.
Other users that can take advantage of the marketing solutions tool are social media influencers and bloggers who want to start their own online business, highly skilled freelancers looking to build clients on the web, big business owners looking to support their growing brands and businesses, as well as coaches and online consultants that make educational material to help mentor others to grow and succeed.
What are the pros and cons of InfluencerSoft?
Like every other software program, InfluencerSoft also comes with its own advantages and disadvantages which will be discussed in this portion of the review.
Pros:
Loads of pre-loaded funnel templates for your website
Integration with over 2,000 different software packages
Several payment methods including multi-currency settings with e-commerce checkout rails are available.
Fully customizable sales funnels to suit any type of online business
An affiliate program that provides high commission rates
Availability of upsell and downsell choices
Detailed analytics reports to track various components of your website
Cons:
Lack of a state-based tax information system which is important when selling products with different sales taxes.
Can only be integrated with other software by linking it with funnel channels like Pabbly and Zapier which are natively supported by InfluencerSoft.
Requires technical skills to set up automated email lists
Apart from basic templates that work for most people, InfluencerSoft lacks templates that make it easier for professionals to just plug and play.
What are the latest upgrades to InfluencerSoft?
InfluencerSoft creators have clearly considered the concerns made by users in the previous versions to bring a host of upgrades in version 2.0. The latest version of the all-in-one online marketing software offers a chatbot builder, a content creation tool for major social media platforms, and an all-new paid ads builder.
How does InfluencerSoft benefit its users?
Rather than being just like one of the thousands of online marketing tools that are currently out there, InfluencerSoft e-commerce platform keeps an eye on its users. The company hosts weekly online coaching sessions that can help you better understand the tool.
The team usually does mentoring calls for areas such as social media ads, online marketing strategies, and copywriting.
InfluencerSoft pricing
InfluencerSoft offers four plans that are designed specially to fit its customers' use cases. Here I have detailed all the packages to give you a better idea of which one suits your business's type and needs.
The starter pack, which is offered at $37 per month or $355 annually, is suitable for smaller businesses that are looking to enter the digital marketing field. The subscription model offers tools that can help your business generate clients rather very quickly. The starter pack tools include:
Drag and drop page builder
Visual funnel analytics
Pre-loaded funnel templates
Domain hosting
A/B landing page testing
Access to training, courses, and memberships
Lead list sequencer
10,000 emails per month
Customer support
For $97 per month and $931 annually, you can subscribe to InfluencerSoft professional pack. This service is designed to suit the needs of major businesses that are looking to automate their online operations. The package can help your business extend its reach over the Internet in a short period of time while being able to maintain multiple revenue streams.
Additional tools included in the professional pack which are not available in the starter pack are
Ability to link up to 3 domains
Sell up to 20 products and services through the website
Support for several online payment services
Downsells, upsells, and order bumps
Email automation
No InfluencerSoft branding will be visible anywhere on your website
Sign up and manage affiliates to market your products and services
Add up to 5 team members who can access the system
The Influencer Pack which is priced at $177 per month or $1,699 annually is aimed at those that own multiple businesses and looking to expand the online presence of their brand even further. This model takes the benefits offered by the Professional Pack and turns it up a notch. It offers the following perks:
Able to connect an unlimited number of domains
Sell up to 30 products and services online
Live chat and personalized support feature for customers
Email marketing templates
1 million emails per month
Give system access to an unlimited number of team members
Support for multiple online payment gateways
This particular package is designed to suit the needs of large-scale or enterprise-grade businesses. Some of the features offered by this package include users getting access to one-on-one marketing strategy counseling sessions from industry experts.
What are the bonuses offered by InfluencerSoft?
InfluencerSoft is currently offering six sign-up bonuses with guaranteed savings of between $1,188 and $24,000 per year depending on your plan. I have listed them below.
Bonus number one worth $5,000 gives you access to the 'Million Dollar Funnel Boot Camp' which is designed to help you customize and deploy your first sales funnel within six weeks. The classes will be led by none other than Jesse Doubek, the founder, himself.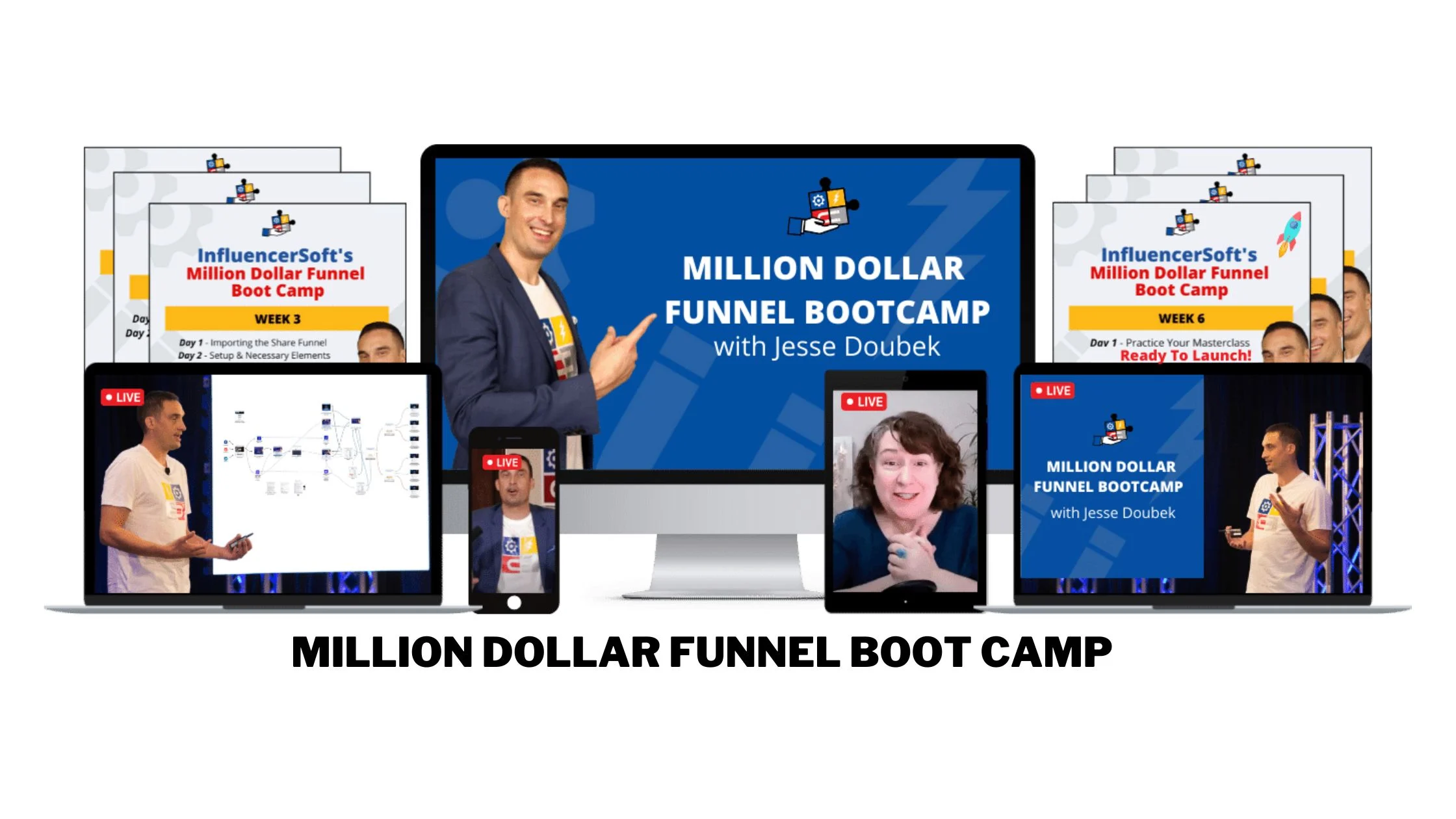 Bonus number two worth $249 gives you access to the 'Million Dollar Website Challenge' aimed at online influencers. This program will see whether you are able to build the first 5 pages of your website, including home, about, program, contact us, and terms & conditions or privacy policy, within 5 days.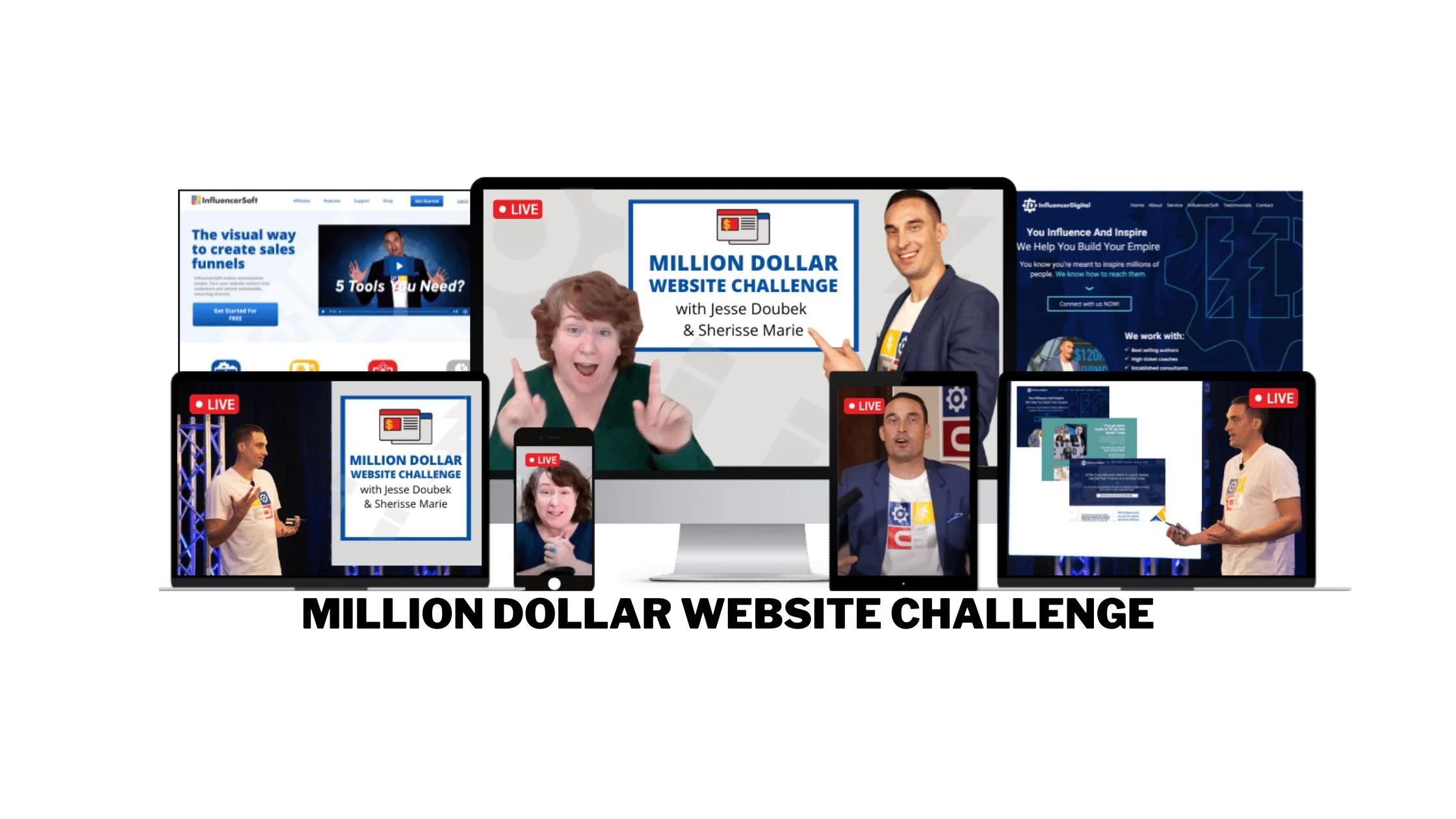 Bonus number three which is worth $249 gives you access to the 'Million Dollar Copy Course'. This course covers all major aspects of copywriting to guarantee you more success in selling your products and services.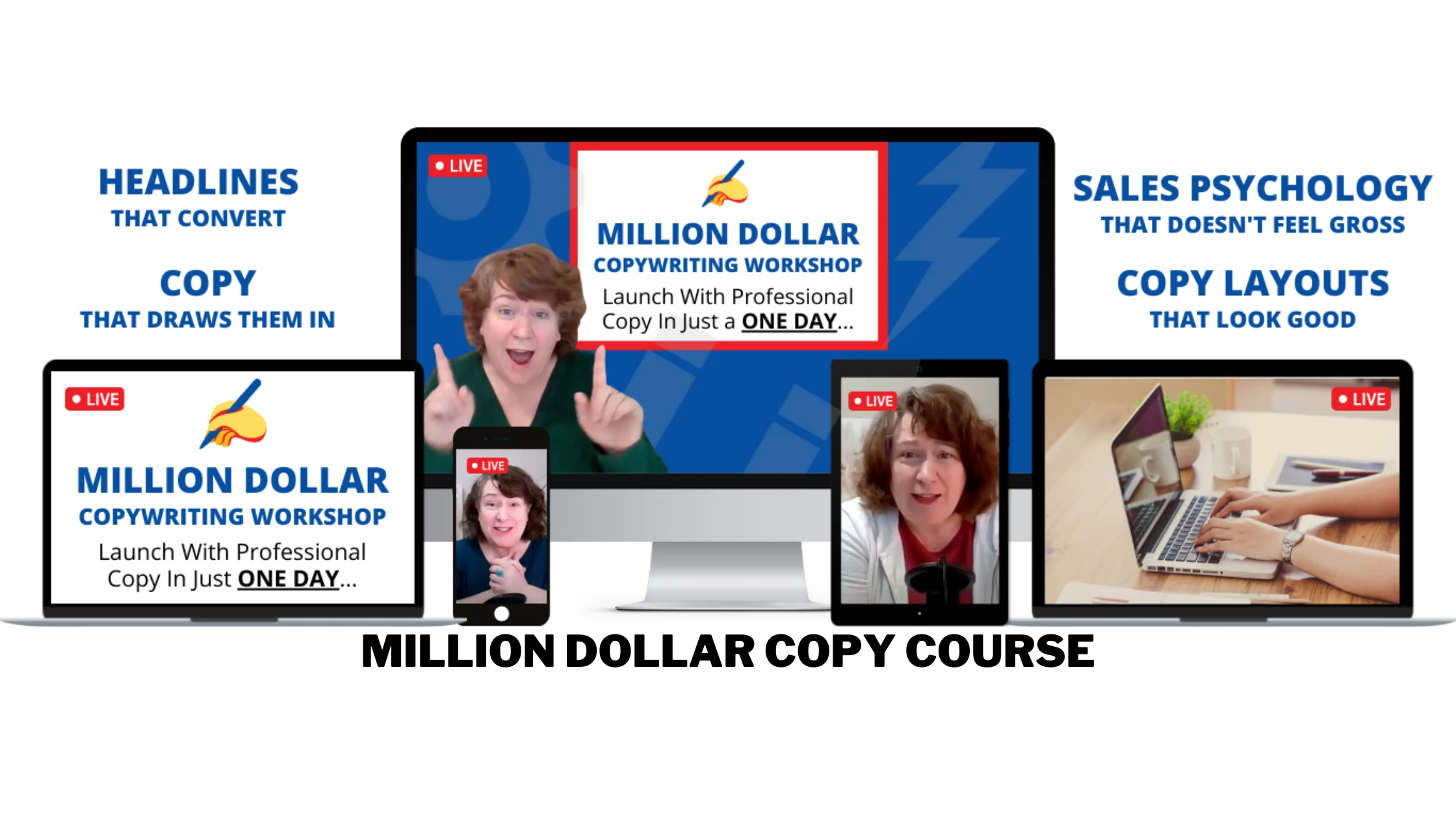 Bonus number four worth $249 gives you access to the 'Million Dollar Branding Course' which covers all aspects of branding such as color theory, font choices, graphics and icons, themes, and logotypes. This course is aimed at InfluencerSoft users who want to build a brand that can create trust and understanding with their clients.
Bonus number five worth $3,997 will give you access to the 'Weekly Group Tech Training' session where the InfluencerSoft team will arrange a weekly group call to answer queries, train users, troubleshoot, and update customers on new tools and upgrades that are coming to the software. The meeting is held every Tuesday.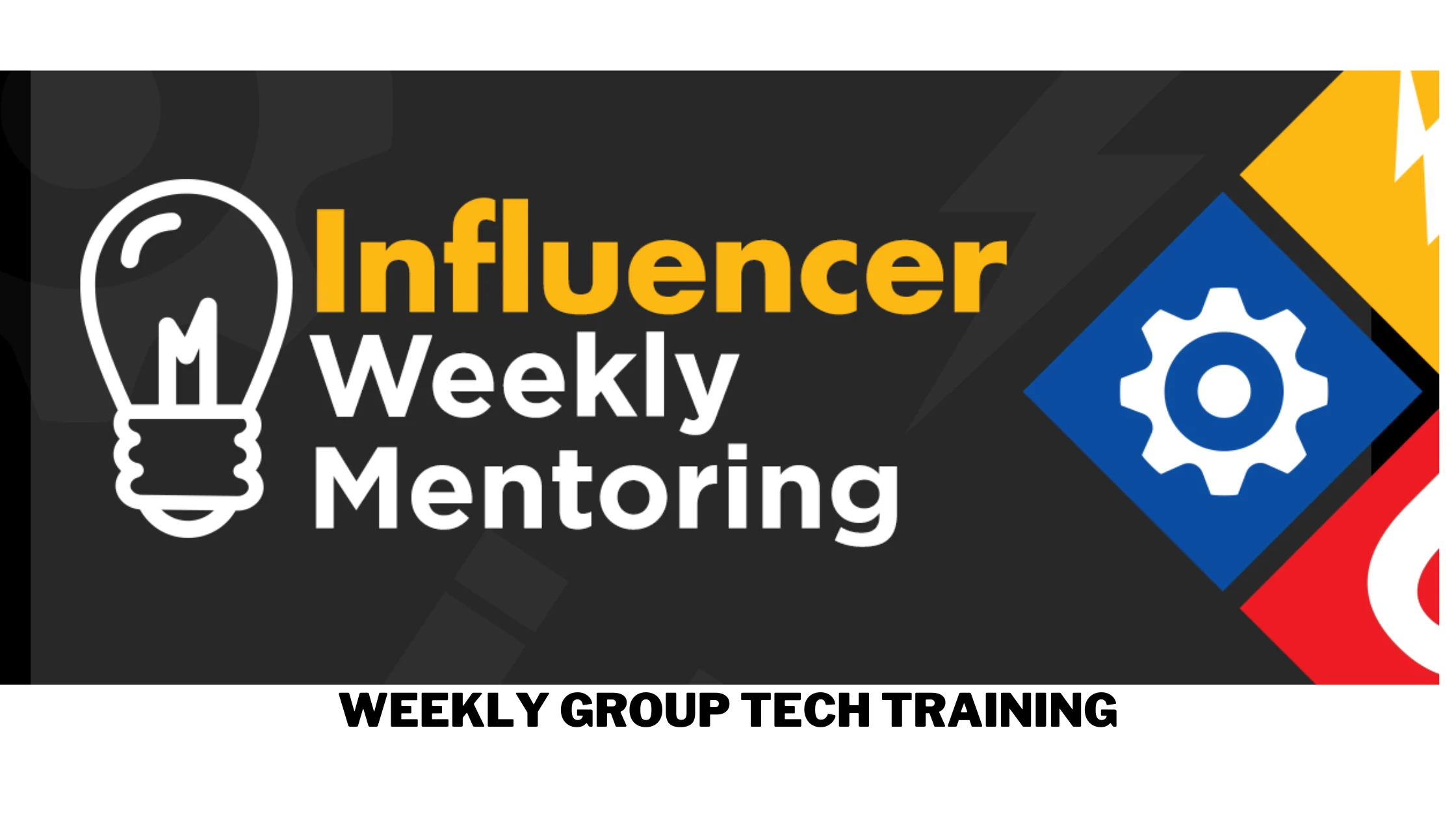 Bonus number six is worth $997 and will get you access to the 'Digital Sales Machine Course', a 10-module training program curated by Jesse that teaches you how to successfully launch an online business.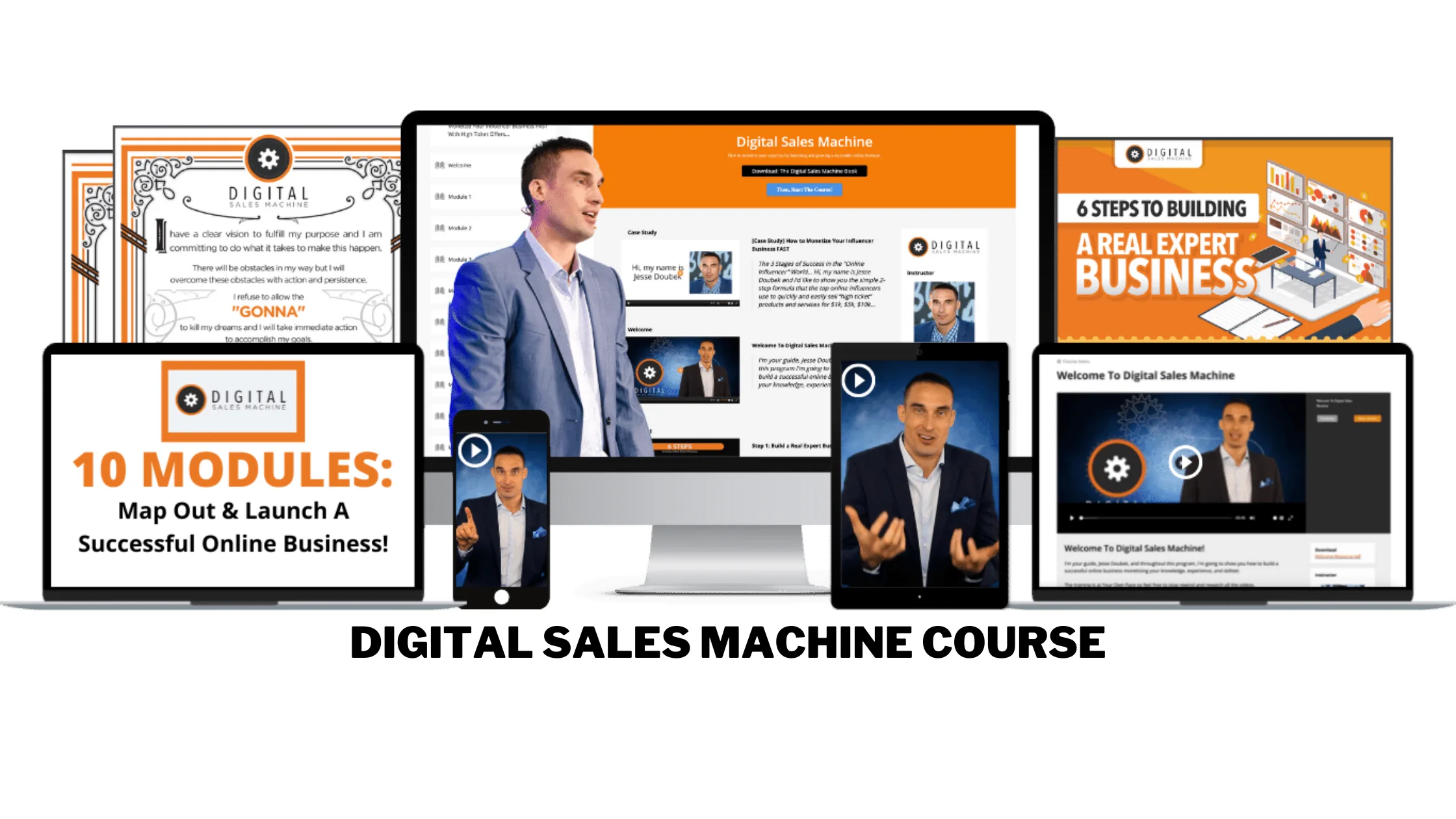 InfluencerSoft Customer feedback
According to the website, users who have used InfluencerSoft funnel builder software to manage their e-commerce have reported positive reviews.
Some customers commented how grateful they were to Jesse for the software as it saved them so much time and effort when managing their online business.
While others thanked him for giving them the opportunity to expand their business online via the all-in-one marketing solutions tool.
Are the InfluencerSoft tools available individually?
Yes, you can pay for the tools offered by InfluencerSoft that fit your use case individually.
The Visual Sales Funnels Builder is now available at $497 per month.
The Marketing Automation tool, which allows you to customize automated emails and newsletters that are intended for potential customers, is now available at $697 per month.
The E-Commerce Platform tool which has an affiliate management system and support for online payment rails is currently priced at $397 per month.
The Learning Management tool which helps you start membership-based sites with educational content is now available at $399 per month.
Last, but not least, the Website Hosting tool which aids users in designing and building their own website from scratch or with pre-loaded templates is now available at $300 per month.
Final Verdict on InfluencerSoft Reviews
In this InfluencerSoft review, we came to know that InfluencerSoft is an all-in-one sales funnel builder that is aimed at improving business opportunities for users who wish to expand their ventures into the web domain. The software provides various tools like the visual sales funnel builder, marketing automation, e-commerce platform, course builder, and web hosting that gives users the ability to design and launch websites to sell their products and services without needing to worry about the hassles that come with marketing and managing customer relations.
Compared to rivals, InfluencerSoft program is more focused on providing all these services through a single platform rather than leveraging different software for managing different sides of an e-commerce business. The targetted customer base for the software is small-scale business owners looking to build their presence online, large-scale enterprises that want to sell their products through a website, social media influencers that want to launch their own brand on the web, and educators that want to provide their online courses through a web-based platform.
However, it is to be noted that InfluencerSoft is relatively new in the sales funnel sector, and although the idea is well-received among users, the software does face a lot of technical issues when it comes to usability and accessibility. This is mainly due to InfluencerSoft not being able to support the tools that are integrated with rival platforms.
But taking into account its various features that can be a one-stop solution to most users and the promises made by developers to heed customer suggestions, I would recommend giving InfluencerSoft a try if you are someone that wishes to launch an e-commerce website or make their presence known in the interwebs but requires credible support.
I would also recommend only using the software after you have researched well about the product and truly understand its pros and cons.
Frequently asked questions
1. What is InfluencerSoft?
InfluencerSoft is an all-in-one sales funnel software that also provides you with tools to map your sales funnel, automate email marketing, design and host your website, build e-commerce platforms to sell your products, and create online learning modules.
2. Why use InfluencerSoft?
InfluencerSoft is helpful to anyone that wants to build a sales funnel and send out automated email newsletters to their clients without having to worry about monthly expenses or using different software for specific purposes. 
3. Can I use my own domain to host websites using InfluencerSoft?
Yes, you can indeed use your own domain with InfluencerSoft. 
4. How much does it cost to build a sales funnel?
The cost of creating an online sales funnel is rather minimal but the cost can go higher or lower depending on the software you use to get the job done. A major part of your expense comes from trying out methods to improve your sales funnel and make it profitable like running ads. 
5. Does InfluencerSoft have a cash-back guarantee?
Yes, InfluencerSoft does have a money-back guarantee. You can try out the software under a trial package for $14 for 14 days and if you are not satisfied with the results offered within 30 days, you can get a refund on your investment.