I Phone 5se, a small copy of I Phone 6s?
All about the upcoming I Phone 5SE
Waiting for your next I Phone? , then here is a good news for you. As per reports from various authorities, your waiting may end soon as on March 15. According to a report in 9to5Mac, Apple is currently aiming to unveil the new 4-inch I Phone 5se, iPad Air 3 and new Apple Watch band options at an event on March 15. When every mobile phone companies are competing to make bigger display phones, the decision of Apple to make a 4 inch iPhone is confusing everyone.
In a world of bigger and bigger screens, this iPhone 5se's 4 inch display may look like a down point. But Apple thinks that, their 60 percentage of customers are looking for a pocket friendly iPhone, which can handle in one hand. If so, no doubt, Apple can satisfy those 60 percentage peoples by this product.
Features, Specs of I Phone 5SE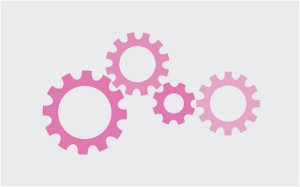 The forthcoming I Phone 5se may contain a 4 Inch Display. The reason behind this odd decision of Apple is unknown. However we can check what is new and what is special in I phone 5se.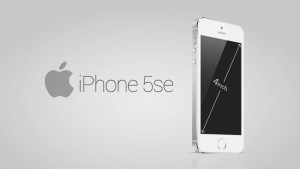 It is expected that the iPhone 5 se will feature the screen resolution that was included in the recent iPhone 6S ,1334-by-750- pixel resolution at 326 ppi. This would be an excellent quality display for what is an affordable Smartphone, and additionally due to the smaller screen size compared to the iPhone 6S, this would mean that the pixels per inch rating is actually superior to the existing Smartphone. We can surely expect crystal clear clarity Display.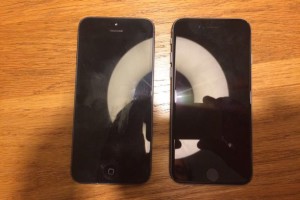 The sharp, angular edges of the iPhone 5s are rumored to be replaced by smooth, curvier designs that Apple debuted on the iPhone 6 and iPhone 6 Plus. This would mean that Apple's 4-inch iPhone 5se will be easier to hold, and the smartphone will share the same design as the iPhone 6, iPhone 6s, iPhone 6 Plus and iPhone 6s Plus.The best thing is that a user can comfortably hold the phone in one hand and reach across from corner to corner with their thumbs. Larger screen sizes are a two-handed affair. Modern phablets try to overcome this single-handed usability limitation through clever software tweaks to shrink down the display, but it's an incomplete fix.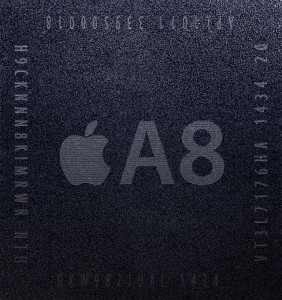 According to 9to5 Mac, the new iPhone 5se will come with more power, so it will feel faster and keep pace with more expensive flagships in the range. The publication notes that the iPhone 5se could debut with either an Apple A8 processor and an M8 motion co-processor for health data tracking, or even a more powerful A9 and M9 combination.
The A9 processor is the same chipset that debuted on Apple's current iPhone 6s and iPhone 6s Plus flagships. This means that Apple's entry-level model for 2016 will have the same specs as 2015's flagships. This would give it more power than competing Android smartphones with small screens, which often come with middling specs.
Other features include improved Bluetooth 4.2 support, Voice over LTE (VoLTE) and newer 802.11ac Wi-Fi chips from the iPhone 6s.
The iPhone 5se will get the same 8-megapixel rear and 1.2-megapixel front-facing cameras from Apple's iPhone 6. A report says that the new cameras will support larger panoramas and autofocus for video recording. Additionally, the iPhone 5se will also be able to capture Live Photos, a feature that debuted on the iPhone 6s. Although Live Photos will be supported, Apple won't bless the iPhone 5se with the more innovative 3D Touch display. If you want new gestures to control your smartphone, you'll be forced to upgrade to a larger and more expensive iPhone model.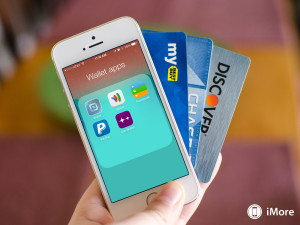 The only way to get Apple Pay on an iPhone 5s is to get an NFC-equipped Apple Watch, but that will change with the iPhone 5se. NFC, or the near field communications chip, will be native on the iPhone 5se, and when coupled with the Touch ID fingerprint reader, we'll see Apple Pay make its way to Apple's entry-level iPhone model. Apple Pay lets you pay for goods at retailers that support NFC card readers.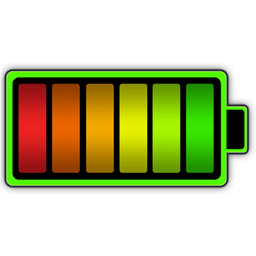 The true fact is , there is no big rumors about battery capacity of iPhone 5se, but when comparing to the other big iPhones we can expect more Battery life because of the small screen size. Since the screen size is only 4 inch , peoples are expecting minimum 2 days of battery capacity.
This also a rumor , but we can expect the price range between 450$ and 470$, when changing to Indian money it will cost around 30000 to 35000.