How To Get 1000+ Shares In Your Next Blog Article?
Do you know how to get 1000+ shares in your next blog article? Blogs are a trending thing in this world of the internet where anything and everything is found by typing a few keywords. Everyone knows what a blog article is right? It is an article that helps people learn new things and is also a proven way to make money by earning daily expenses. To earn money by sharing knowledge in your blogs, one of the most necessary things to keep in mind is to increase your number of shares.
You clicked onto this particular site to gain knowledge on this subject, isn't it? Well, let me tell you the tricks and techniques I have been bestowed upon by constant study and hard work by my mentors and gurus.
You may be a good article writer and your article and blogs are praised by almost anyone who reads it but you fall in the category whose blogs don't receive shares which is the key to earning a large number of readers and potential followers. For you, I have listed down the tips and techniques used by professionals and experts in the field who have mastered the art of getting thousands of shares in the global network.
This is a modern world we are living in, it is not like we must post a letter that takes weeks to reach its targeted audience and the experts and professionals know about this particular thing. Here is a secret, they use software and programs that automatically picks up on new content and share it. What this does is, it works even when you are out of reach. Some of the software you can use for this particular purpose are Hootsuite and Buffer.
Make sure you track your shares by using Google URL builder like all the top bloggers in the business. I want you to be a professional on your own right, so, use this amazing tip and track your shares. Doing this allows you a chance to know where the traffic on your website is coming from hence a bigger opportunity to put more information to the like of the site you want to pass on. This trick is common among top players of the game and now it is at your disposal. make good use of it.
Read and Practice-From Other Similar Niche Bloggers.
It is true that people reach a level and they feel like this is it, but it is not so. It is sad how many people do not know about the importance of consistent learning and gaining knowledge. We are students of life and we learn on a consistent basis, those who don't fall back and remain confused never knowing that their downfall was caused by their own ignorance. So, make sure you do not repeat the mistake like millions of bloggers and read and learn from anyone possible also take brakes as it helps your mind and health.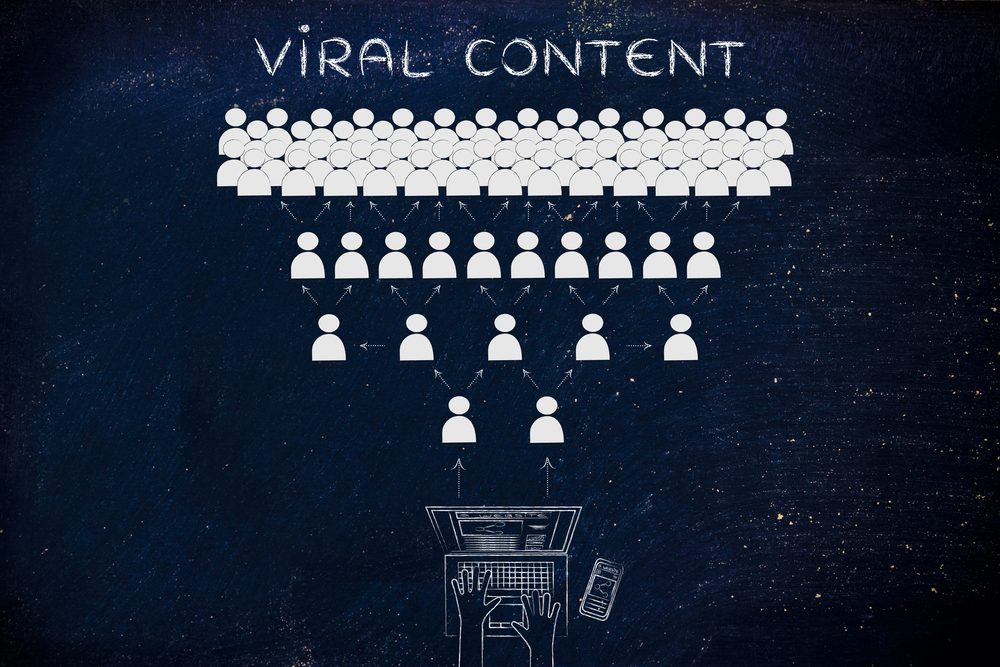 You know the importance of titles, right? A user can click on your blog and ignore it just by looking at the title of your article. Make sure your titles are eye-catching and to practice awesome title creation follow the top bloggers of your niche and learn from them and if you have someone you can meet in person then you are among the few lucky people in the entire world as many bloggers have spent years in mastering this skill.
An example would be instead of writing a plain "How to get 1000+ shares in your next blog article?", you can modify it and make it an eye-catching title like the one in this article, by the way, I am learning on a consistent basis too, so, chill out gaining knowledge and evolving is the new trend.
Have Interesting Icons for your Blog
We have read the quote "don't judge a book by its cover" hundreds of times, but we human beings simply don't learn and you can use this to your advantage. People click on the page that has the most compelling and interest arising icon. So, make sure you use this trick to your benefit.
Don't miss the Media Buying With Bing Ads – How To Become Profitable
Even if your article or other content in the blog is interesting and extraordinary, sometimes it might not get enough sharings.  Make your blogs easy to share and always clear. Do not bring any complications that make your audience confused. Simple and attractive icons also bring more shares to your blogs as said earlier in this article. 
I have many more such techniques I would like to share with you knowledge is multiplied by sharing and I intend to increase my knowledge on a consistent basis. That is the reason why I inspire and motivate you to do the same because without knowledge there can be no growth and I want all the humans in this world to be advanced beings who have mastered their related subject.
Follow these tips and tricks on how to get share 1000+ in your next blog article that will surely increase your blog's shares and will manifest satisfactory results and with frequent practice and learning from other similar articles, you will be amazed at how much shares you can get. Use these tips and tricks now. Please keep in contact with us through your valuable feedbacks and post on your queries in the comment section below and we will try our best to speak out to you as soon as possible.