How To Find Expired Domains With Ahrefs?
Are you planning to migrate your website over to a new domain or planning to buy an expired domain? If its a good match for your business or able to buy a domain that already has an awesome backlink profile and existing targeted traffic for the same price as a new domain, then it's a great idea. At the same time, you cannot ignore the power of expired domains. So here in this article "How to find expired domains with ahrefs?" you will learn how to utilize that power properly. Read on to find more about it.
What are Expired Domains?
Expired domains are the domains that have been registered previously by individuals, businesses, or organizations, but aren't renewed after due to one reason or the other before the contract ends. That means they are available for re-registration. The most amazing part of this expired domain is that they may have had a good backlink profile as well as domain authority that has an ability to rank well on search engines like google, bing, Yandex, etc. So if a domain name expires it's not the end of the game, an expired domain name can be 'reused' to point to a new IP address and can create a new website.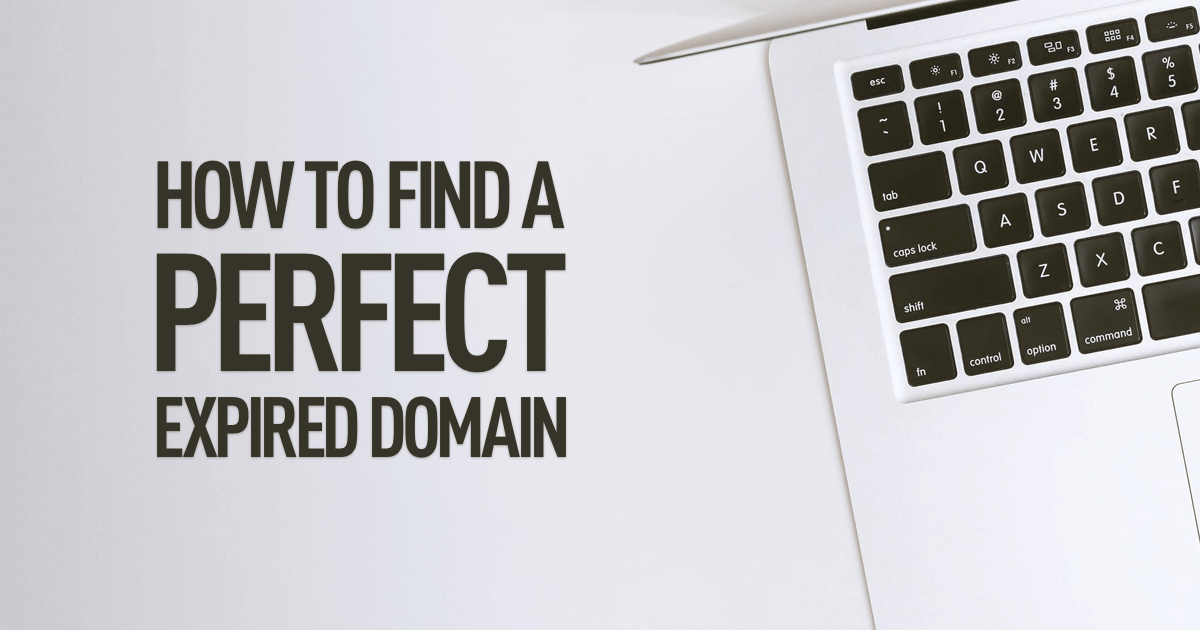 Things you need to know before buying Expired Domains
Before buying expired domains make sure you read these 5 important points very carefully. They are:
Check DA/PA of the domain before buying
Daily thousands of domain expires so you can check the expired domain on the websites like  Moony, Expired Domain, PR Drop, etc. To find the quality of an expired domain or live website, there are two very important factors they are called PA (page authority) and DA (domain authority). These two were introduced by  Moz and you can also check them on Open Site Explorer.
Check domain with Google banned checker
With the help of PA (page authority) and DA (domain authority), you may find a very good looking domain. But if it is already banned in google search engine then there is of no use. So try to check the domain with the help of google banned checker and make sure it is not banned. Even if you want to buy the banned domain then you can use Google reconsideration request and request them for un-banning the domain.
Adsense Sandbox checker is a tool that will help you to find the AdSense ban. You may find hundreds of expired domains which are Google Adsense banned. So if you are planning to build a website on the expired domain then this must be your first step before buying any domain.
Check the archive of the website
This might be a new thing for you. So if you are planning to buy an expired domain and want to see which type of website was running before it expired, then you can try Archive. All you have to do is:
simply go to Archive and put your domain URL there.
Click on take me back button and you will see a screenshot link.
Now you can see a timeline graph where you can click on any year and see how the site looks like in the past.
Now click on circled numbers in the month and you will be able to see a live website of that time.
With the Chinese backlinks, most of the expired domains are spammed to death. So that you can check this with Ahrefs, all you have to do is put your domain name in ahrefs site explorer and go in the backlinks section. And you will find the backlinks and if you find many Chinese backlinks and many anchor texts with different languages, always avoid that domain name.
Find expired domains with Ahrefs
In the keyword sector, Ahrefs is one of the blogging tools and it is a toolset for SEO and Marketing running on Big Data. They also help to cover the backlink checking, competitor analysis, keyword research and more. So the first step you have to do is  Register for Ahrefs.com, you can get a 7days for $7. Go to Ahrefs.com and register. With the help of this tool you are able to get an idea of which other higher domain authority sites, you need to get backlinks from. As it provides extensive details for backlink analysis like referring IPs, backlink type, backlink follows status, social metrics and HTTP status, this tool is called digital marketers delight.
I hope you have a got an idea about Ahrefs and how to find find the expired domain with it. Are there any questions or if you have any other suggestions and inquiries you can get in touch with me through the comments section.