5 Best Clickfunnel Alternatives To Prepare For 2020!
Are you familiar with the online digital marketing engine called Clickfunnels? When it comes to creating a website that converts visitors into customers Clickfunnels has quickly become one of the industry standards. Also for any of the business, it helps you assemble a sticky landing page and automatic sales funnel with plenty of templates and digital features to help you along the way.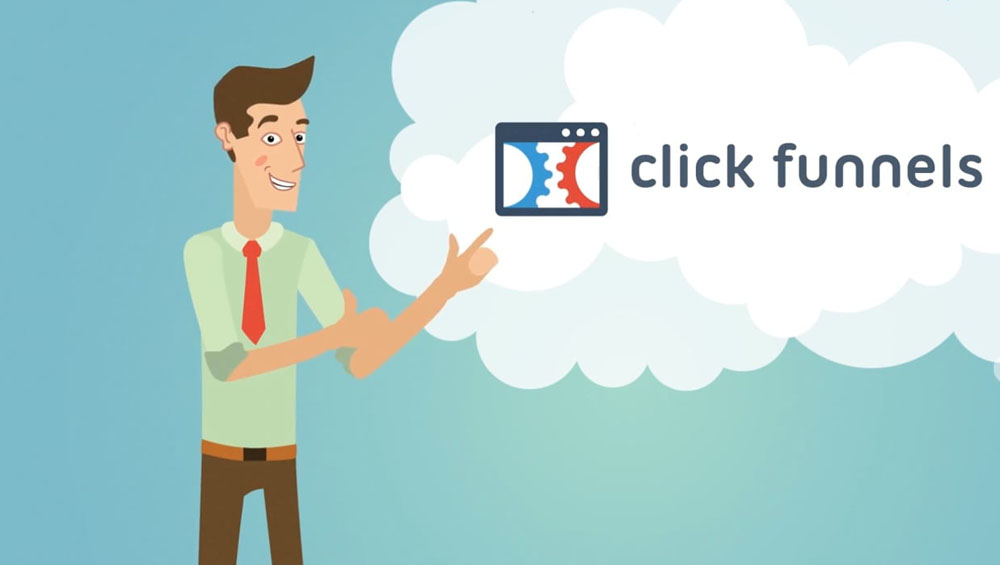 If you are planning to choose for your business then make sure you do all the research you can. So here in this article "5 Best Clickfunnel alternatives to prepare for 2020" you will find the top five alternatives to ClickFunnels for businesses and online marketers of all kinds. Read on. 
What is Clickfunnel?
Clickfunnel is an all in one tool which helps the market people to sell their products online. It is mainly designed for people who have an entrepreneurial mind but lack in coding and designing skills The most important part of this software is that it is primarily designed to provide online businesses with a complete sales funnel. It's a simple, hassle-free alternative to rank your website in the search results. 
Other than web designers it is more efficient and faster to build your funnel. The other great thing about this is that it offers pre-designed, proven effective funnels for just about any kind of business. Clickfunnel tool helps you easily to build your own sales funnels, it covers a wide variety of additional features to optimize your pages and improve other areas of digital marketing. Click funnel provides:
Custom domain hosting

A/B split testing to optimize your pages

Email integrations

Variety of funnel types (Optin, sales, membership, webinar, hangout, etc.)

Templates for different sales pages (Order, upsell, downsell, etc.)
Benefits of Clickfunnels

Clickfunnel is the best and simple platform to build and host a marketing funnel. If you are new to marketing, build a marketing funnel that helps you to become a nightmare. The main features of click funnel include:
Drag and Drop a page builder helps you to build pages inside sales funnels without a single line of code.

With the help of their inbuilt backpack, you can also set up an affiliate market program with click funnel.

A built-in shopping cart allows you to track your customers' orders.

It comes with a comprehensive database of 20+ ready-to-use templates.

Include memberships and logins in your site.

Send follow up emails and SMS messages.
5 Best Clickfunnels Alternatives 
Here is the list of top 5 alternatives to ClickFunnels for businesses and online marketers of all kinds. Let's look.
 As comprehensive digital marketing, the Ontraport platform offers you a wide array of tools which is the same as the features of click funnels. And the Ontraport does from campaigns, sales, and finance. The main advantage and difference between Ontraport and ClickFunnels is a focus on automating as much of the process as possible. Clickfunnels mainly does one job which is called sales funnels and it does that job very well but Ontraport does everything.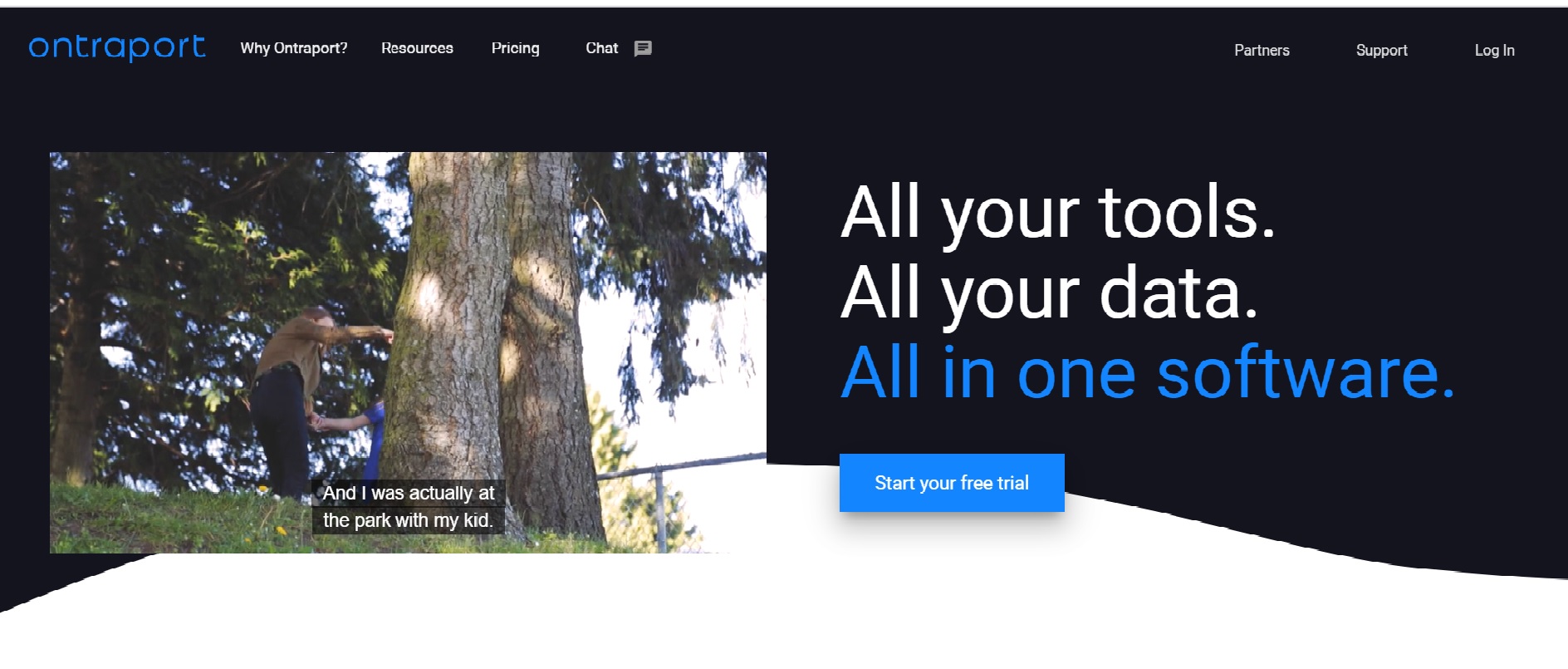 Pros:
An automated process which helps in bigger businesses

Good payment integration

More features mostly focused on running a business

Better at working with the whole picture.
Cons:
An automated process can be clunky or frustrating for small businesses

Not good with individual sales funnel features.
Samcart is considered as one of the best amongst other small online businesses. They are mainly concentrated on a smooth and optimized cart transaction and checkout page. And they are not designed for the funnel part of the sales funnel. Thus it might need some time in generating engagement or building interest in your products. Also, it does a good job of retaining customers already committed to a purchase and lowering your cart abandonment rate. It doesn't include any email management or autoresponder features and it is not that good at landing pages.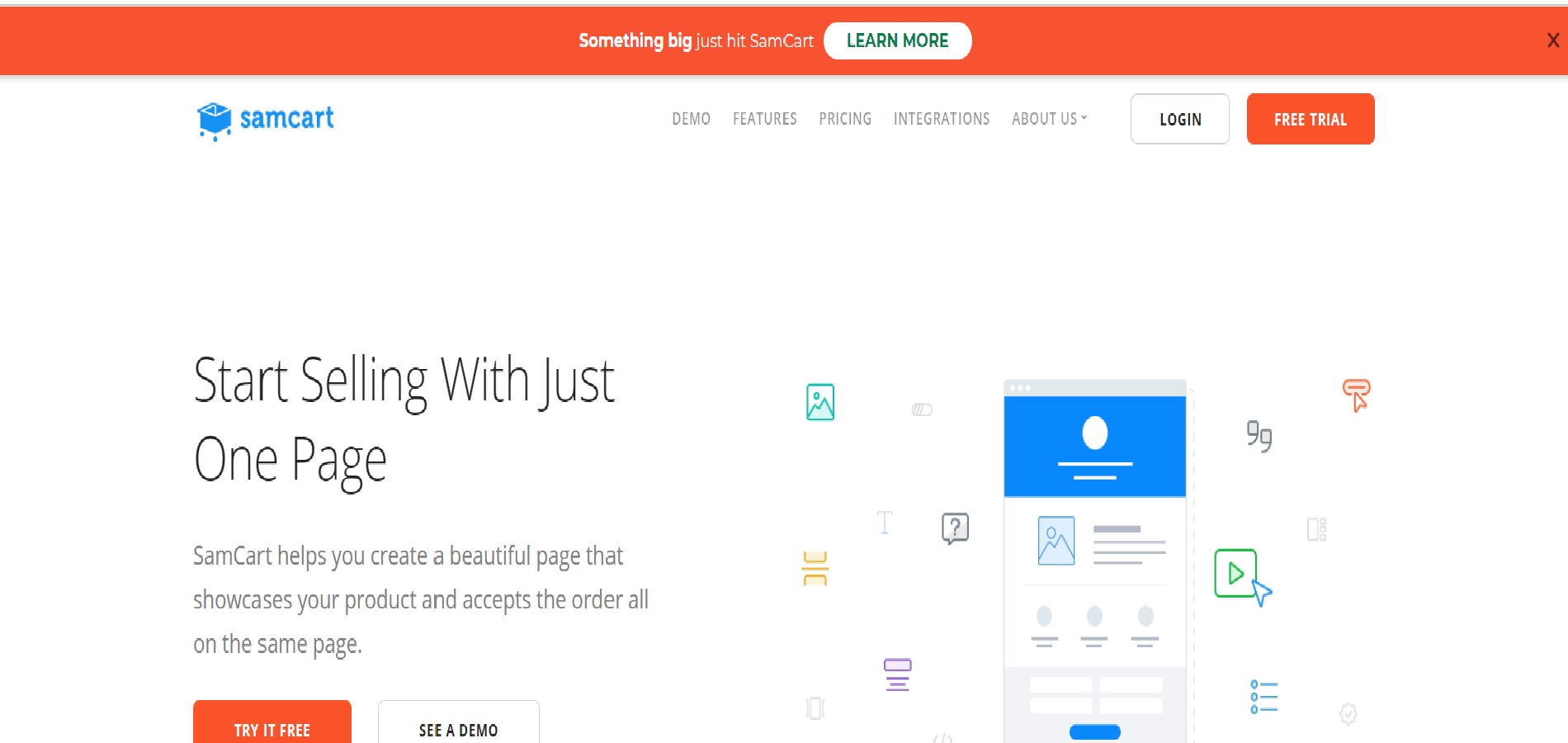 Pros:
Integrating with Paypal is much easier.

It has an easy, optimized, efficient and attractive Checkout.

High retain rate for interested customers.

One-click up-sell popup feature.

Cheaper affiliate management. 
Cons:
Sales funnel support is poor.

No campaign automation and email marketing.

Features are available only in the more expensive Premium version.

It can only be used for purchasing items one at a time.
Unbounce is one of the best landing page software solutions in the market, with Leadpages and Instapage. It gives you privilege in creating standalone landing pages or fully customizing your features. It doesn't have very many of its features, instead offering a simplistic and nearly single-use tool. If you're looking to build landing pages that convert visitors into customers, then this Unbounce is an excellent solution for you. But you need to buy other software necessary to create a funnel separately.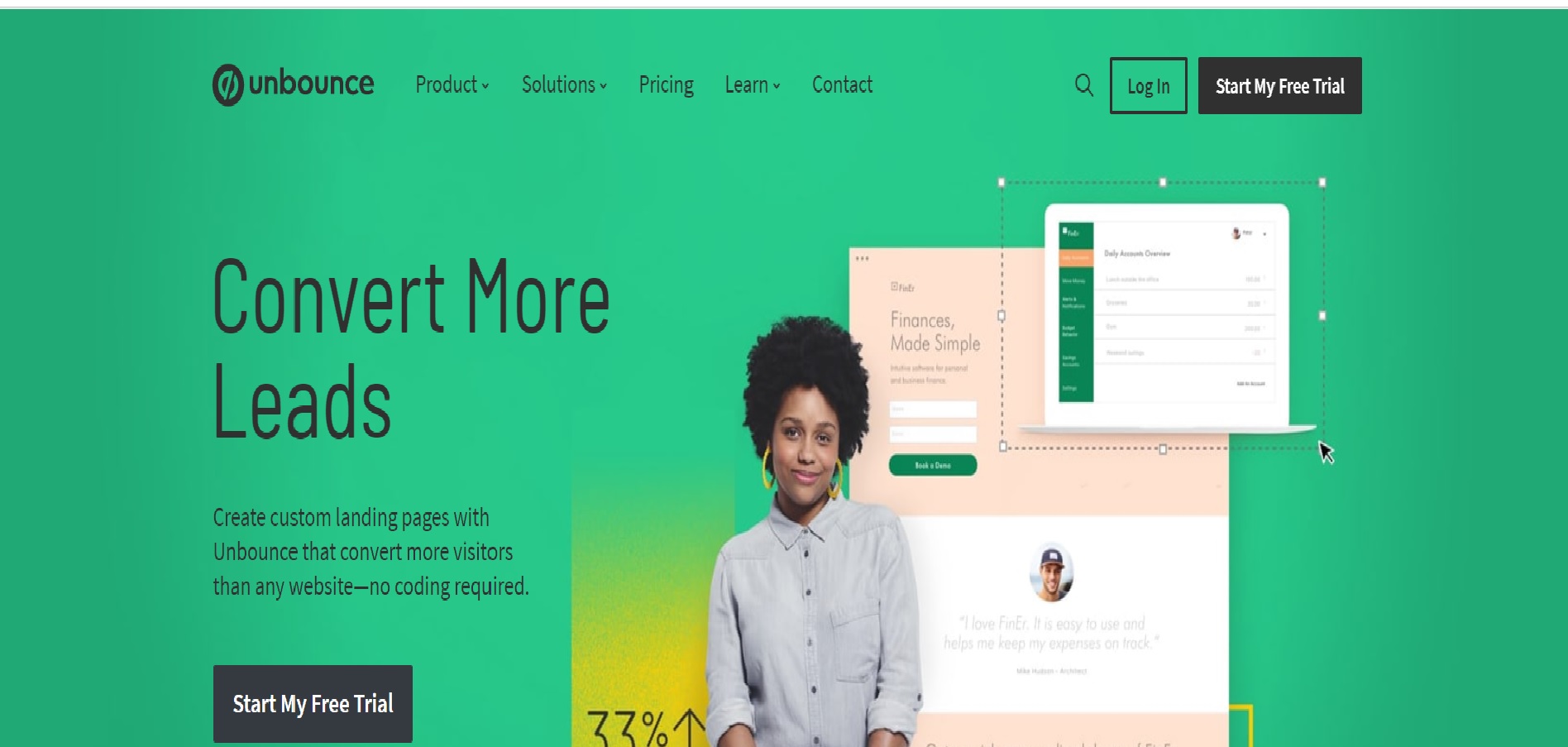 Pros:
Cheaper than Clickfunnels ($79 – $159, as opposed to $97 – $297).

It does not compel you to stick to landing page templates.

It integrates easily with other features and tools.

Good in creating land pages.

Easy and powerful drop and drag builder.
Cons:
No e-mail marketing or campaign management is included.

Overall features are less.

The checkout page and shopping cart support are poor.
This is essentially a collection of WordPress plugins that all come together to perform the same services as ClickFunnels. The biggest difference is that Thrive doesn't host the site for you, which means you have to buy your additional hosting service. It is far less costly than paying for ClickFunnels, and there are advantages to being in charge of hosting the site yourself. When it comes to the terms of overall functionality Thrive Themes is comparable to ClickFunnels. Also, it doesn't have many features like Clickfunnels but it has a stronger and cheaper testing plan that helps you understand your customer's needs.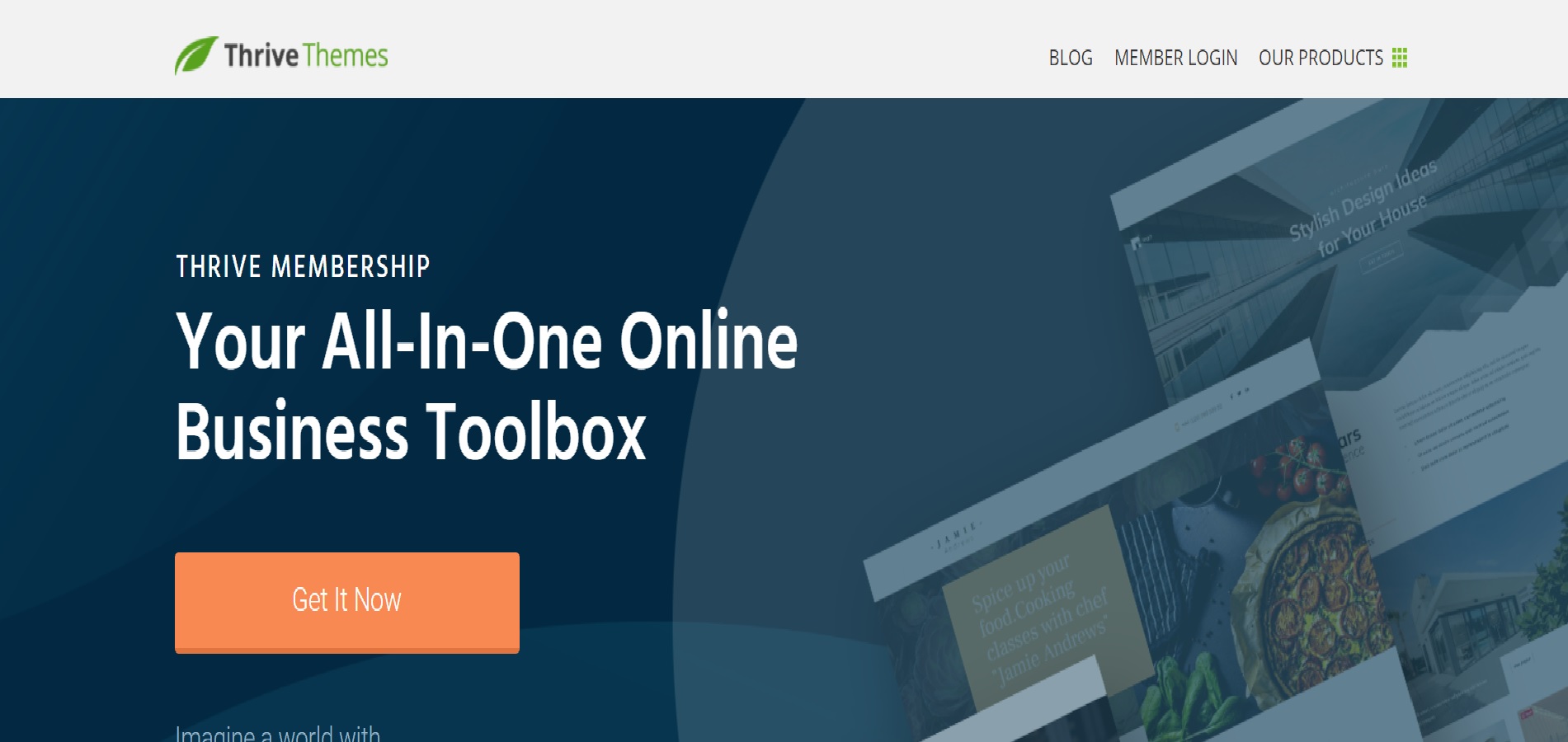 Pros:
For the same service, it is 5 times cheaper than Clickfunnels.

Better testing tools.

You can host the pages yourself
Cons:
Have to host the pages for yourself.

A less comprehensive suite of features.

Has to be used with word press
This is a comprehensive CRM service that is similar to Clickfunnels, PipeDrive focuses less on web page development and it has more features, more integration support, and is much cheaper overall. The service is easy to use and subsequently easy to teach to your employees. Also, it has won several Expert's Choice Awards for sales pipeline service. Their customer service is considered to be top-notch and they don't have a phone-based customer service system.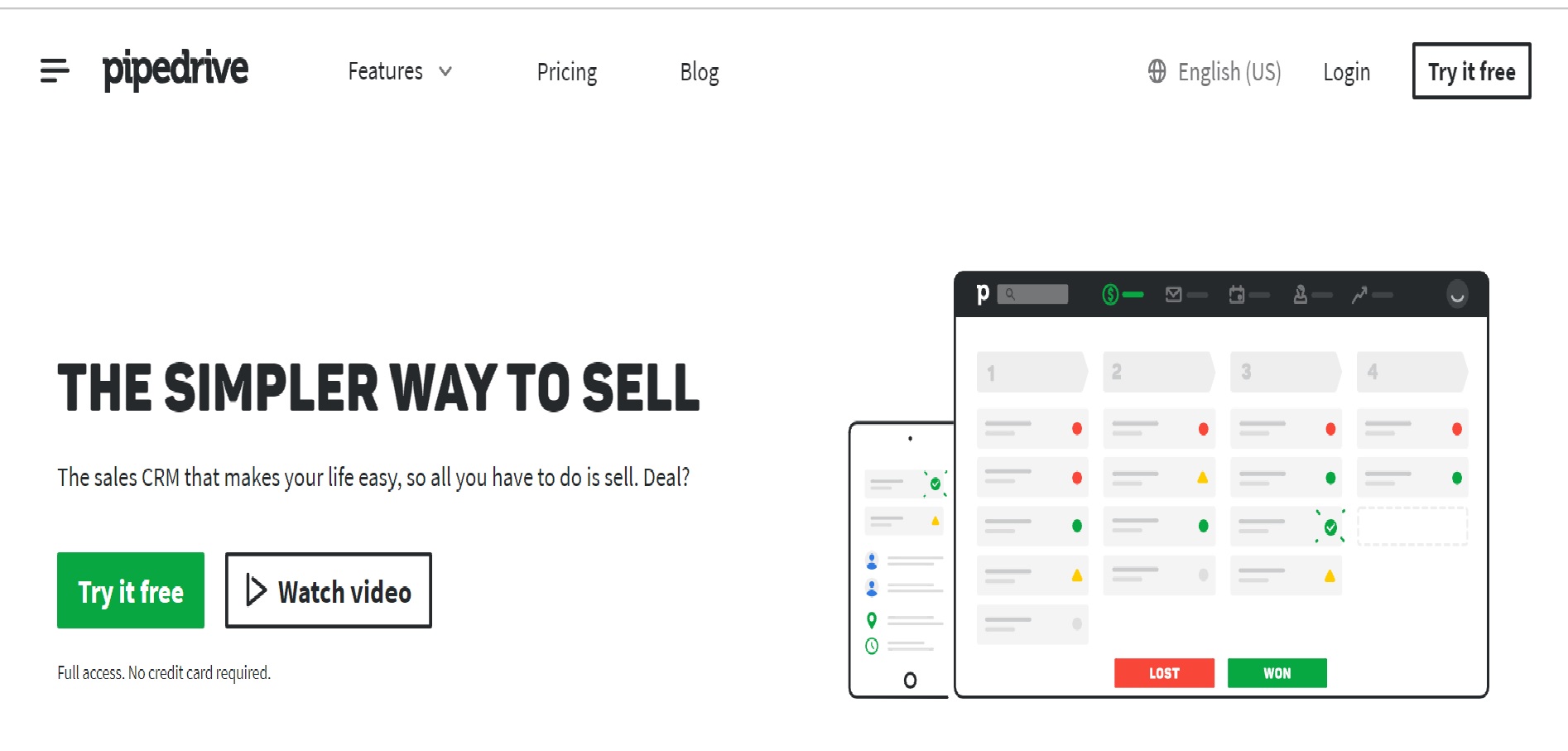 Pros:
Least expensive plan.

More features.

 More support for integration.

Expert's Choice Award for sales pipeline service.
Cons:
Web page focus is less.

No phone customer service.
Hopefully, now you have a better understanding of the lay of the land for the digital sales platform market. So hope you are ready to take your first steps into the new internet-sales age. Are there any questions or if you have any other suggestions and inquiries you can get in touch with me through the comments section.