One of the best features of WordPress is it has the ability to post your scheduled posts ahead of time. On several occasions, you may find that WordPress posts that you schedule for release fail to publish at the chosen date and time – and sometimes fail to publish at all.
How To Fix The WordPress Missed Schedule Error?
Or you are going on a vacation, so you want to make sure your content is being published while you are away. So here in this article "Wordpress scheduled post won't publish. How to fix?" let me help you to find out the best solution for if the content is failing to publish at the chosen date and time.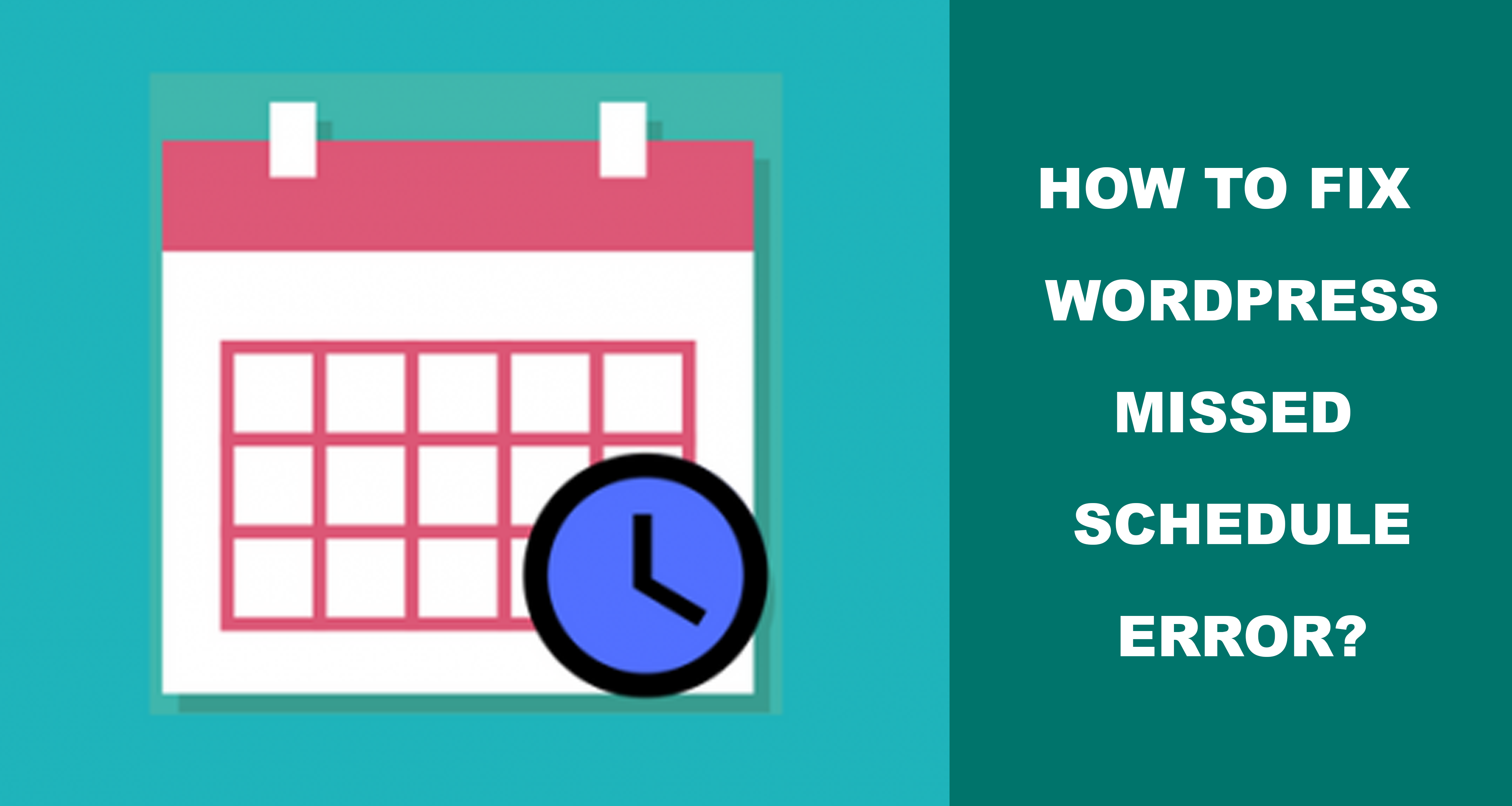 Why WordPress Misses Scheduled Posts?
The main reason behind this missing scheduled posts is because of the thing called Cron jobs. Cron jobs are tasks that performed automatically in intervals without having to lift a finger and it handles the rest. One of the best examples of Cron job action is the action called backup of your site, it's an automatic process and you don't have to do daily the backup manually, it has been done automatically through Cron jobs. There are several Cron Jobs running on your sites which you are mostly unaware of, and most of the automated tasks are done through Cron Jobs. So the scheduled post feature of WordPress is also run by Cron jobs.
How to Fix the Error?
So now we have got the idea and reason behind why WordPress misses scheduled posts. Next, we have to find how to fix it. I just researched and found how do you fix it.
Scheduled Post Trigger
It is simple as installing a plugin called "Scheduled Post Trigger", it works by running a script when someone visits your site. And also this script checks to see if there are any missed posts, and if there are, it publishes them. It is an effective WordPress Plugin which publishes the post immediately once your site is visited by anyone.

All you need to do is:
Go to WordPress dashboard, go to plugins >add new.
Search for scheduled post trigger.
Hit install now, activate and you are set.
You don't have to configure any settings.
WP Missed Schedule Plugin
This plugin checks for any unpublished scheduled posts every 15 minutes. The main difference between the schedules post trigger and WP missed schedule plugin is WP Missed Schedule works at timed intervals. However, unfortunately, this plugin is now not available in the WordPress plugin directory and you need to download it from GitHub.
Don't miss Wood Profits review
All you need to do is:
Go to the plugin repository.
Click on clone or download and download the zip option.
Log in to your WordPress and dashboard and navigate to the plugins section.
Select Add New Plugin option and manually upload the plugin from your computer by clicking on Upload Plugin.
Hit the choose file section and select the zip file of the plugin.
Click on install now and after that select Activate plugin.
WordPress can give a huge blow to your website traffic and overall performance. You can definitely have a peace of mind while on vacation or any other emergency situations with the help of above-mentioned plugins. So hope you liked this article "Wordpress scheduled post won't publish. How to fix?" and helpful. If you have any comments and suggestions you can get in touch with me through the comments section.