List Of DoFollow Forums To Increase Backlinks- Don't Miss!
If you are a blogger you need to grow and rank better in search engine result page, for this you need backlinks. When you are new to blogging and SEO you will find it difficult to build quality backlinks.
List Of DoFollow Forums To Increase Backlinks
So let me help you find some basics of backlinks and "List of Dofollow forums to increase backlinks". Read on.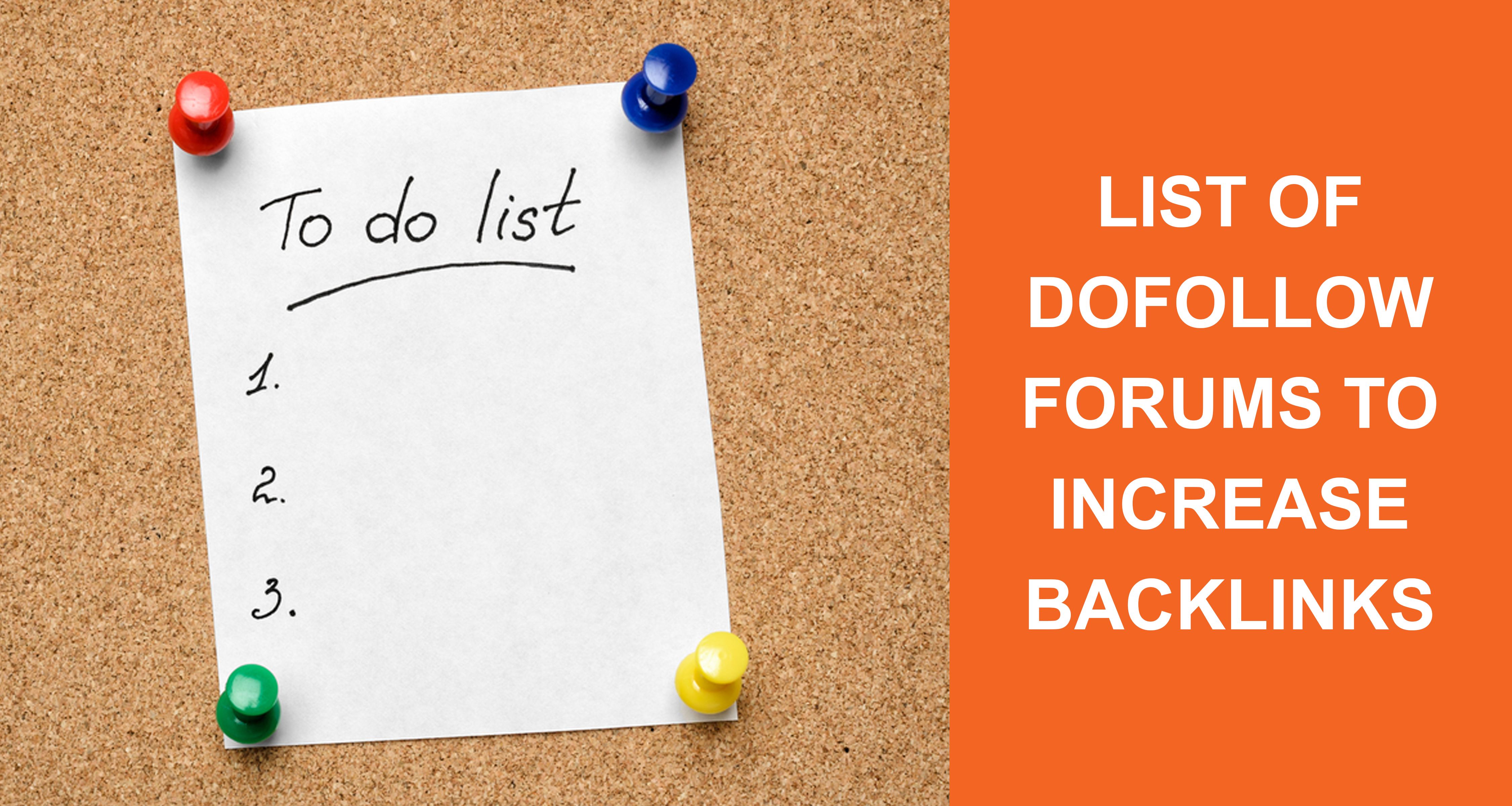 What are Backlinks?
Backups are points from other internet pages pointing towards your pages. Backlinks are known as internal links. When other website owners link to yours it is called as external links. Both external and internal links are important for a good SEO strategy. But more importance is given to links from other sites because they are difficult to build.
Importance of Backlinks
To understand the importance of backlinks, just assume it as a voting system. Because when someone links your articles add one vote to your article. The type of backlink, the authority of the domain, which linked to you and anchor text used are the value of a vote depends.
Types of Backlinks
There are two types of backlinks they are:
Do-follow links
No-follow links

Do-follow links
As the name suggests Do-follow links are the links which as search engine bots to follow the links. You get the point as a backlink when someone links your article with a Do-follow link. They are crucial for good SERP rankings and PR. Such backlinks from relevant websites can boost your website ranking quickly.
No-follow links
No-follow links are the one who doesn't encourage search engine bots to follow the links. This means you are not getting the point of it. You shouldn't bother about getting any No-Follow backlinks. Commenting on another blog is a nice way of engagement, and in turn, it may bring you a lot of traffic.
List of 15 Do-follow forums
To boost your backlinks and give link love use the Dofollow forums. If you are active in niche forums which allows Do-follow backlinks you will not only get a quality link to your site but you will also be getting targeted traffic. So link juice from a high DA blog or forum is good for your blog to boost your Google ranking. Here is a list of  Do-follow forums which have high Domain authority and where you will get backlinks as well as traffic.
V7n Forum
Joomla Forum
CNET Forum
Mysal Forum
Digital Point Forum
Site Point Forum
Warrior Forum
File Sharing Forum
Greek Village Forum
 HTML Forum
MyGame Builder Forum
Chronicle Forum
Ubuntu Forums
Windows Forum
SEOChat Forum
Also, read AffiloJetpack review
I suggest you to keep checking these above Do-follow forums because sometimes webmasters remove the Do-follow attribute because of spamming. Those who are using Do-follow attribute with high Domain authority and are very active do share more forums. Hope you liked this article "List of DoFollow Forums to Increase Backlinks". Are there any questions or if you have any other suggestion and inquiries you can get in touch with me through the comments section.