13 Home Based Business Ideas That Let You Work From Home!
The covid-19 pandemic showed us that remote working is an extremely viable opportunity, that can not only help us reduce a lot of expenses, but also allows us to capitalize on the opportunities opened up by a lack of geographical barriers. 
What Are The Best Business Ideas?
As a result, numerous openings have come up, which enable you to earn those big bucks while you stay within the comforts of your home. So, here are a few remote business ideas that you can dabble in if you are looking to work from home.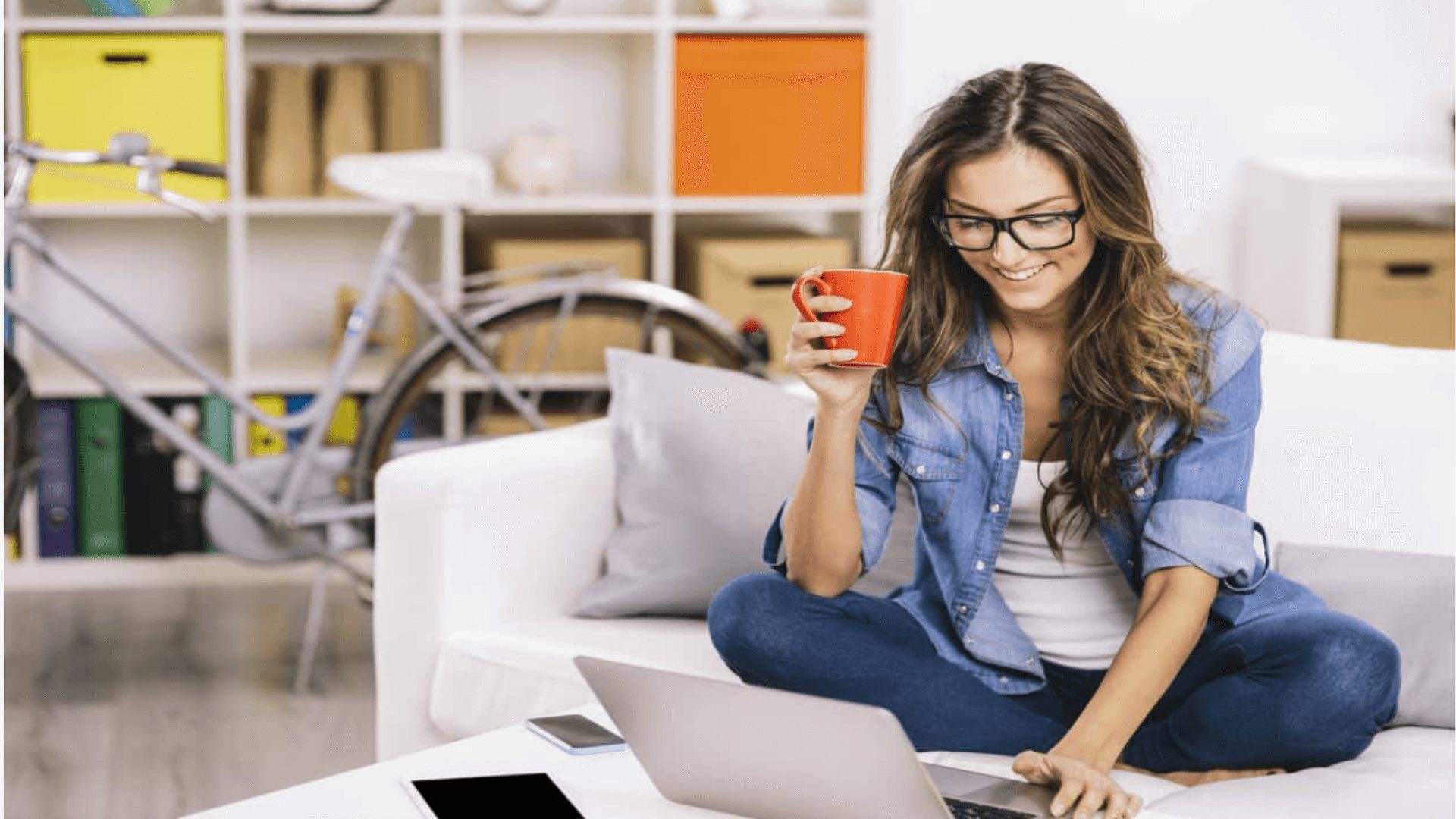 👉 Start your own thrift store:
Thrifting is gaining increasing popularity due to the promotion of sustainable buying. You can capitalize on this by starting your own thrift store, where you sell old clothes that are still in good condition. 
👉 Start translating work :
Various researchers and universities are constantly on the lookout for people to translate foreign work. If you are fluent in a particular language, then you may undertake such a business and make some money.
👉 Start a content writing business: 
With increasing digitization, content writing is gaining lots of traction. As a result, you may make a business out of it and make use of your writing skills. 
👉 Tutor kids online:
Learning has moved online with the onset of the covid-19 pandemic. This has made online education an increasingly popular field, which means that it is a very probably business idea.
👉 Rent out your place:
Firms like Airbnb pay people for renting out their homes, so you can definitely rent out your place to tourists and earn well from it.
👉 Begin your own blog:
If you have always wanted to spread awareness about some topic that you're interested in, then starting a blog can be an exciting business venture that you should engage in so that you can earn from the comfort of your home. 
👉 Teach a foreign language :
Make use of your fluency in a particular language by imparting it to students who wish to learn it, so that you can have an income by working from home. 
👉 Develop your own course:
Various platforms such as Udemy and Coursera let you start your own course, wherein you can earn just by teaching from your own home. 
👉 Start a catering business:
Starting your own catering business can help you capitalize on your cooking skills, and let you work from home while earning the big bucks. 
👉 Create for brands like Etsy:
If you have a knack for creating artsy things, then creating such things and selling them via Etsy is a very profitable business idea. 
👉 Start a drop shipping business:
Dropshipping, which involves taking orders but selling them via a third party, is growing increasingly popular and you too can capitalize on it by starting your own venture. 
👉 Buy and sell domains:
Buying and selling domains are some of the easiest ways to make some money from the comforts of your home. All you have to do is pick out the most efficient domain names. 
👉 Engage in social media marketing: 
Social media marketing is gaining lots of prominence due to the development of eCommerce, so you too can make a business out of it and promote stuff via Instagram or Facebook. 
Conclusion:
There are various business options out there that facilitate remote working, you just have to find something you have a knack for and capitalize on it!