Keywords are specific words that consumers type in search engines to find the topic they are looking for. So keyword research is an important SEO factor. By using an effective keyword research tool you can decide the popular and well-ranked keyword for specific topics. This helps to drive traffic to your site and is the best way for marketing. There is an abundance of free keyword research tools to help you plan your new site for brands to better understand how their users are searching for products online. In this article, you will be familiarized with the latest 8 Free Keyword Research tools to help you plan your new site. Certain tools will help you learn more about your target audience.
8 Free Keyword Research Tools To Help You Plan Your New Site
Keyword research is extremely important when it comes to SEO or else any branch of digital marketing.  Without spending enough time doing keyword research for your business, market, as well as the audience, much of your SEO efforts will be blind guesswork. However same as other marketing practices, keyword research services can also expensive, but not to worry as there is an abundance of free keyword research tools accessible for brands to better understand how their users are searching for products online. Below are some tools which are free but using them, can get you the best keywords for your industry, recognize the highest points of keyword competition and thus understand your competitors in a much better way. To get started, check out these 8 free keyword research tools to help you plan your new site: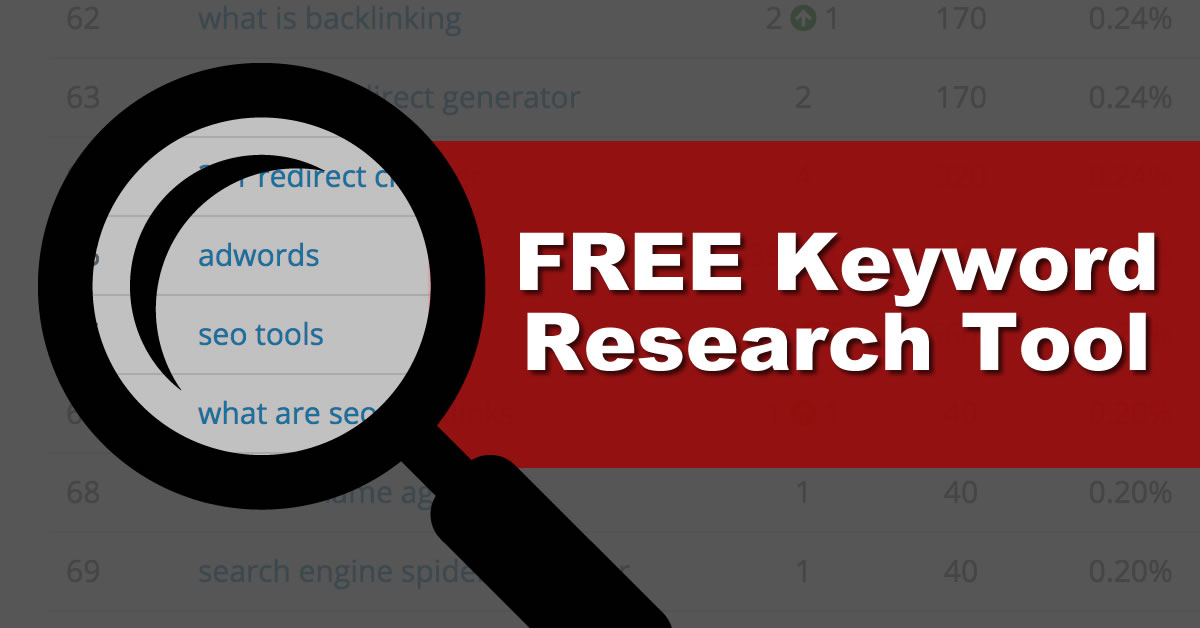 SEMRush
SEMRush is an amazing keyword research tool and which offers you data on the top 10 keywords that your competitors are getting traffic on for paid and organic search. With this tool, you can acquire the right keywords for SEO and gather phrase matches as well as related keywords, and obtain long-tail keywords. In addition to all this, you will also get information on multinational as well as multilingual online environments. It will, in turn, help you enhance your web content and ad copy at the same time as giving you hard data following the keywords you're targeting.
Google AdWords
It is considered as the widely used keyword tool around, which provides predictable search volume on Google's network for each keyword as well as a phrase, and also offers tons of keyword suggestions. In this tool, you can measure up to keyword trends and generate a plan for targeting specific keywords plus phrases. It will assist you to priorities which keywords you should be targeting even as helping you find out new keywords that you did not know.
Google Keyword Planner
Google Keyword Planner is the best place to begin when it comes to keyword search tools. It is sometimes considered as the alpha as well as omega of keyword research tools. Just you should have an AdWords account to access it, and it is absolutely free. This tremendous tool will demonstrate to you some neat stats counting average competition level (high, medium, or low), monthly searches, the average cost per click, and much more. With Keyword Planner, you can do many things such as Search for new keyword and ad group ideas, acquire search volume for a list of keywords; you will also obtain traffic forecasts for a list of keywords. You just have to pay attention to average monthly searches, competition, and other available metrics to find out relevant keywords to target.  You can also use Keyword Planners as a base to assemble long-tail keywords.
Don't miss our How To Choose An Seo Friendly Domain Name For Your Website?
io
Keywordtool.io is the tool that you should use when you want to get many long-tail keywords for your seed keywords. It will offer you keywords based on Google, Bing, Yahoo as well as apple app store for free. It helps you to get all possible long-tail keywords but exploiting Google Suggest API, and this tool is best for you when you want just to extract; long-tail keywords without any search volumes, Adwords competition data, and CPC.
Long Tail Pro
Long-tail Keyword is the best tool for all the good reasons, and SEO experts believe that Long Tail Pro assists in finding keywords that could never be acquired with any other keyword tool. It helps you to find more than eight hundred keywords per seed keyword inserted by you. Just you have to find relevant keywords and use again as seed keywords till the time you reach the mine of keywords that you need.
UberSuggest
Ubersuggest is the best tool that will take any keyword from you and instantly offers you an almost infinite list of alphabetized and numerical keyword variations of your original keyword. This amazing tool scrapes Google Suggest for the keyword ideas that Google shows to its searchers. It grazes all of the suggestions Google Suggest gives up for any keyword you enter. It also provides you with keywords that you may not find even though any other useful keyword tool. All you should do is to key in your keywords into this keyword tool, and you will get a wide list of keywords. The best benefit of this tool is that it offers you an organized move to keyword searches for a perfect keyword execution.
KWFinder
It is a long-tail keyword research tool which shows you trend, CPC, search volume, along with the level of difficulty in results. KWFinder assists you to dig into local keyword research and helps you get the Keyword that will assist you to drive extremely targeted traffic. By means of Questions based Keyword research option, you can promptly discover long-tail keywords that are associated with problem-solving. As you know that problem-solving content assists you to get more targeted traffic & and conversion.
Serpstat
It is considered as an all in one SEO podium, and keyword research is one of its chief functions. This tool has many exclusive features that assist you to optimize your website and get ahead of your competitors' sites. It is a page-oriented podium for an in-depth competitive analysis where you will find competitors and classify missing keywords for a single URL or even whole domains. It also allows you to view search questions along with suggestions and this data is based on to get fresh ideas for creating traffic-driving content that people need.
Above listed are some of the best-in-class 8 Free Keyword Research Tools to help you plan your new site that will help you boost your search traffic. The emergence of effective SEO tools made the business and marketing exciting. More effective tools provide more opportunities for your business to reach the top. It all begins with the right keyword research that focuses on the content of your website. Guessing and hoping doesn't bring good for you. Above listed are some of the best-in-class 8 Free Keyword Research Tools to help you plan your new site that will help you boost your search traffic. Utilize them by focusing on your content strategy.