Facebook is acquiring Masquerade Technologies ,will bring a new face to Facebook ?
Why Facebook is acquiring Masquerade Technologies.?
Do You know what is new to Facebook?. Facebook is acquiring Masquerade Technologies Inc, makers of a famous face swapping app MSQRD.  Recently Mark Zuckerberg has been posted a welcoming video in FB. Masquerade also announced this through their website. But neither Facebook, nor MSQRD not yet disclosed any financial details.
Face changing App gained popularity in recent times . After Snap-Chat added live filters named Lenses in 2015 it went popular among youth.
MSQRD App let you make an overlay of animated masks over your face using your phones selfie camera . 🙂

We all know Facebook was a social networking monster. They always changed with time to time, to withstand with fast changing technology features.  Snap-chat recently bought Looskery , an app for animated selfie filters. So Facebooks this step may be mainly considered as a competitive step against Snap chat. Facebook even tried to acquire Snap-chat in past, for few million dollars , to stay big and dominating in the world of messaging.Wednesday's deal comes nearly three years after the Wall Street- Journal reported that  Snapchat had rejected an offer from Facebook.
While Snap-chat has features such as images bulging eyes, Masquerade helps users to add special effects . They including animal masks and other fun tools to their photos and video.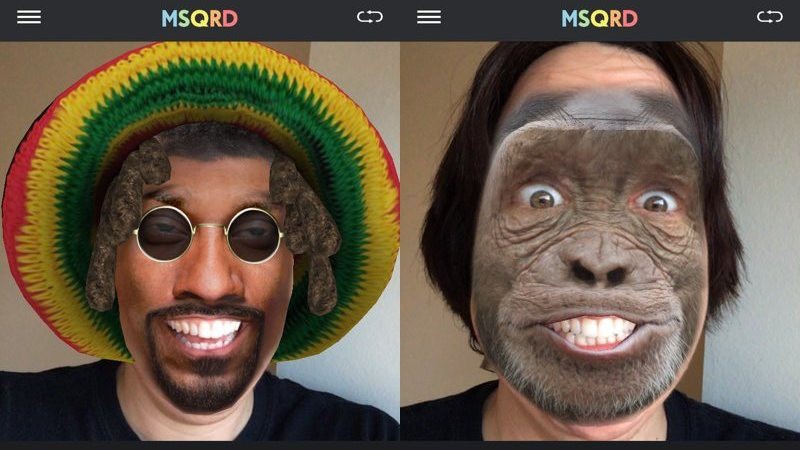 As per the first news reports , Facebook is trying to include more features. That may be, MSQRD for videos, and not only for images. The news about Facebook is acquiring Masquerade has been first published in Business Insider.
MSQRD, which had been based out of Belarus, will continue to release its app as a standalone product. said by authorities.  Facebook says that the main members of the team, Sergey Gonchar ,Eugene-Zatepyakin. and Eugene Nevgen, will work out of its London office.
We will wait for further updates from Facebook  or MSQRD.