Dlodlo V1 Glasses: Here is something you should know !
#DlodloV1 VR Glasses: Experience a new VR experience
 Dlodlo Has introduced a very thin VR Headset recently. Although it was a VR Headset, we cannot call it a headset, because it really look similar to a Spectacle. Dlodlo has named this headset as Dlodlo V1, it seems like they are going to release a series of Dlodlo VR Glasses.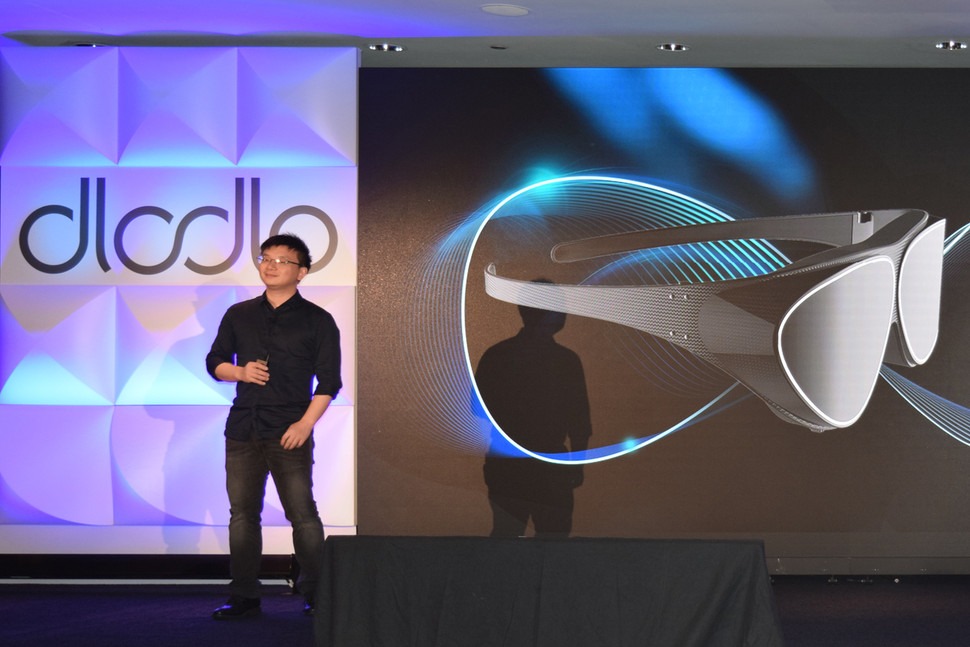 What make

Dlodlo V1

VR Glasses so special ?
It's nothing but its size. When every VR Headset manufacturers are making big shaped helmet like machines, Dlodlo V1 if coming with a slim body that allows user a struggle free usage. Due to the lesser size, it has very less weight also. We can wear it like a sunglass. That brings simplicity of usage.
Not only in the case of wearing, in case of carrying, Other VR Headsets are a big problem while we are travelling. Most of the headsets need a extra backpack to carry it. We can call dlodlo v1 as a pocket friendly VR Headset. Its small, we can carry it in our pocket.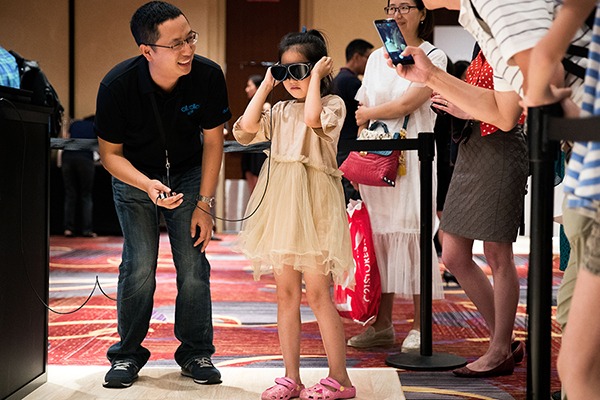 Dlodlo v1 is made by carbon fiber, and so it weighs very less than 100 gram. Its lenses have a thickness of only 0.68 inches. Unlike any other headsets it's free from elastic straps to fix to the head. Most of the peoples who tried the demo model have revealed that, it is so classy and the image quality is unbelievable compared to other headsets. Dlodlo V1 has a 2560×1440 resolution display with 800ppi for each eyes. Also Dlodlo V1 Have 105 degree field view, which is making Dlodlo V1 a high competition to other VR Headset manufacturers.
The structure is made a way to stop unwanted lights to enter from every sides , but it allow a small quantity of light through its bottom side.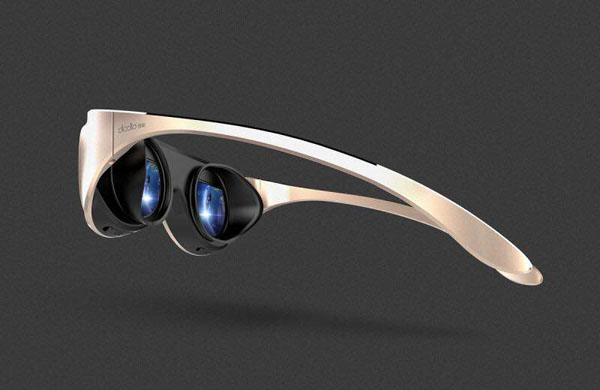 Dlodlo V1: Connecting to PC and Mobiles made easy.
The Dlodlo V1 headset unit consists of a quad-core processor with 3000 mAh battery, which company offering a playback time up to 3 hour. Headset is compatible with PC s and Smartphones. We can easily connect the headset to pc or smartphone by a single cable.
The headsets price is about 559$, it is almost 37000 Indian Rupee. But this price is less than Oculus Rift and HTC Vive.
The best thing is, Dlodlo is planning to launch a App store soon for its users. This app store may include VR Games, VR Apps and much more to enhance the VR experience.
One thing is sure; Dlodlo V1 is a milestone for the upcoming VR Technology growth. Also it is a shame for both Oculus and HTC; they consider them as the tech giants and introducers of VR Headsets.