The Best Dash Cams For 2020 | Check Them Out!
If you search for the best dash cam on the online market, you have come to the right place. Dash cams are necessary to bring peace of mind when you are driving, and they will also help lower your insurance premiums.
Using dash cams, you can even share your motoring moments easily on your YouTube channel. But, you must look into the buying guides and choose the right dashcam.
Why Dash Cams And How To Choose?
Dash cams are mostly used to make motoring safer, but they also bring several other benefits. They can be mounted behind the windscreen, and they help record everything around you when you concentrate on driving. When you are on a road trip, dash cams allow stunning capture vista and minor traffic.
But dash cams are most useful in accidents since they can become invaluable evidence for insurance claims. Now, after the pandemic, more and more people are back on the road. Hence a dash cam can be the best investment at this point.
There are several models already available on the market if you are searching for a dashcam. Hence before choosing a dashcam, you need to check several things. Most importantly, it would help when you keep the price as a critical factor.
It would also help if you made sure that the dash cam you buy should capture clear images irrespective of the conditions. Even though you are not a travel lover and don't drive much outside, dash cams help the daily commute.
If you choose premium models, dash cams will bring advanced features. They may contain GPS location tracking and force sensors as well. If you go for mainstream dash cams, even they include incident detection where a dashcam saves footage automatically before and after an accident.
There are dash cams that even have infra-red night modes and bring sharp footage when driving at night. The latest dash cams also offer smart connectivity like Wi-Fi for easy sharing of captures images via smartphone.
Alexa integration is also found in some dash cams where users can give voice control without taking their hands from the wheel.
Best 5 Dash Cams
Nextbase 622GW
Garmin Dash Cam 66W
Nextbase 522GW
Viofo A129 Pro Duo
Garmin Dash Cam Tandem
Nextbase 622GW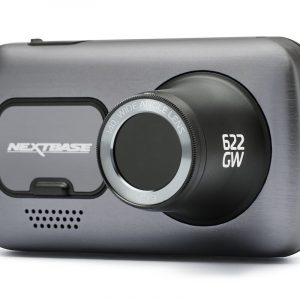 Currently, on the market, Nextbase 622GW is considered the most advanced dash cam available. 4K is the video quality of the dash cam, and 140 degrees is the viewing angle. It contains a GPS tracker and MicroSD card memory.
The dash cam offers the highest video quality.
What3words and Alexa are built-in.
It demands a large-capacity SD card.
Poor smartphone app
The earlier version is 522GW, and it was expected that 622GW would replace the old version with the best features. But, it looks like it is a dash cam with a new flagship.
But, it offers much-improved video quality, and stabilization is better than the older version. There is one more inclusion, and that is what3words geo-location services. With this feature, the dash cam will pinpoint any vehicle present in a three-meter radius.
Users can also utilize the built-in polarizing filter present on the camera, and it can be rotated for flexibility. You can quickly reduce the glare present on the windscreen. 622GW also offers digital image stabilization, which is new on the dash cam market.
The feature is beneficial in shakes and bumps resulting from potholes and inferior road surfaces. Like the earlier version 522GW, even the new model can be controlled through voice commands using Alexa skills.
But, the smartphone app must work; an app is not the best. The best part is, the three-inch rear touch screen is highly precise and crisp. More than that, it is easy to use, and since there is the best combination of what3words and Nextbase's Emergency SOS feature, you can enjoy a year subscription as well.
Next option- Garmin Dash Cam 66W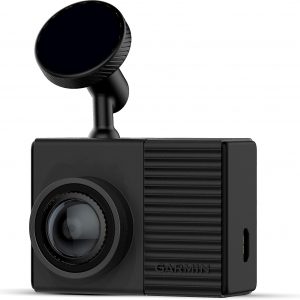 The best thing about Garmin Dash cam is it is straightforward to install. You need not put a lot of effort into using Garmin Dash cam, making your job easy. 1440p is the available video quality, and 180 degrees is the viewing angle offered. There is a GPS tracker, and MicroSD card memory is also available.
Garmin Dash cam comes with a compact design, and it also brings several extra features. You may have to experience a little lens distortion and the voice control offered is not so great.
Mostly, users prefer Garmin Dash cam for its ease of use. With plenty of features, Garmin dash cams can become the best and valuable assistance on the road.
The dash cam comes with a massively wide and 180-degrees viewing angle. You can consider this dash cam as master, and it captures everything in your surroundings. The only thing is, Garmin looks a little expensive, but it is worth it when you look at the features included.
You may find some distortion when you observe at the very edge of the frame, but that is negligible. You can expect automatic capturing of the images in the event of an accident. The cam records footage using the G-sensor, and it automatically stores them.
Apart from this, users can also make use of 66W via the available voice commands. They can say 'OK Garmin' save the video. They can also use voice command as 'take a picture' to save an image. But, voice commands may not be useful when you are noisy.
More than anything, you must appreciate the dash cam for its extensive and excellent footage. Its users also value Garmin for its performance in low-light situations. Another thing is you can expect a tidy and neat package from Garmin.
Final Verdict
Even though you may find hundreds of dash cams on the market, it is not easy to pick the right one for your next trip. All you need to do is look at the buying guide and research a little before choosing your vehicle's dash cam.
The above five dash cams are highly recommended, and they bring several excellent features.