Are SnapTravel Reviews Really Positive? Is It Legit Or A Scam?
We live in a world where almost every conversation occurs in chatting apps. So why not hotel bookings? SnapTravel is the currently hottest travel service and hotel booking service provider. It is gaining popularity for its easy booking via chatting apps like WhatsApp, Instagram, and Facebook Messenger.
Is SnapTravel Legitimate Or A Scam? Analyzing Reviews And Feedback
Moreover, the business analyst has observed its booking services are even more significant than other counterparts like Expedia or Booking.com. However, people don't believe how can a hotel booking via chat service be this good.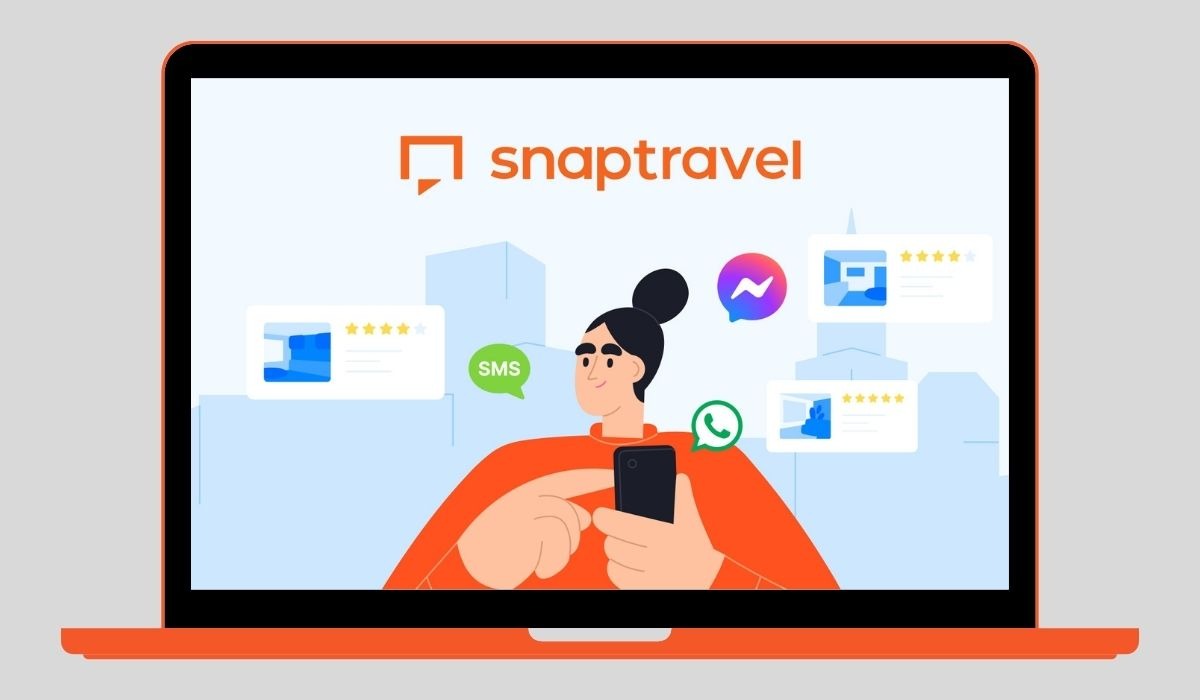 Moreover, some complaints floating around its services raise many eyebrows. As a result, there are many questions about its legitimacy. Whether SnapTravel is a phony service or just a box of great deals, we will know everything in this article. 
What Is SnapTravel? 
SnapTravel provides virtual hotel and flight booking services. SnapTravel was founded in 2016 and funded by famous individuals like Steph Curry, Peter Kern, and more. As a result, much money and effort went into its development, making it unique. It employs chat platforms based on AI algorithms and agents and provides the best travel deals.
As of today, SnapTravel bags a bulk booking in almost 1 million plus hotels. Therefore, when it works, the search engine examines thousands of possibilities. SnapTravel thus ensures no outstanding options for making your trip experiences are overlooked.
Customers and clients can benefit from the cheapest travel and related discounts. It offers various credit points, discounts, and deals for first-time users. These benefits further expand as the clients come back to use them. Therefore, SnapTravel has a reputation for treating each customer as a VIP class person.
Who Owns SnapTravel?
As per the sources, the current owner of SnapTravel is SnapCommerce. The main brains behind its foundation are two individuals, namely, Henry Shi and Hussein Fazal. Both individuals are proficient and talented personalities in their respective fields.
According to its official website, Hussein Fazal has backed the imagination and foundation of the world-famous AdParlor. Currently, he caters to the advising needs of 500-plus start-ups worldwide.
On the other hand, Henry Shi has been an eminent Google engineer. He also contributes significantly as a machine learning engineer at LendUp. Finding SnapTravel was no new feat for Henry, as he had prior experience finding similar AI platforms.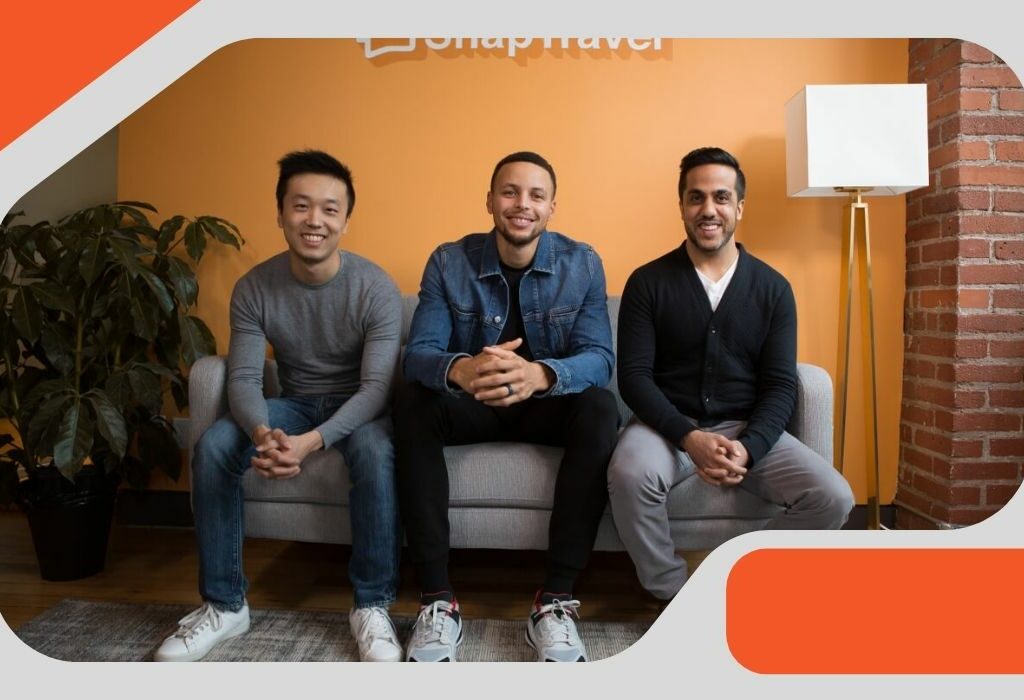 How SnapTravel Works? 
SnapTravel is an easy-to-use AI-based platform that harnesses your input to get focused search results. To begin with, you need to complete a signup process, the hotel, and flight bookings. When you go to its online platform, it will ask for your preferred chatting app, which will send you the quotation and deals.
Usually, SnapTravel supports common chat platforms like WhatsApp and Facebook Messenger. However, its founder has worked to increase its base and include other chatting platforms. 
Whenever you search for its product, it sends a link to your chatting application, say WhatsApp. Here, they will send you all the details, ranging from rates per night to amenities and perks of your hotels.
Furthermore, you need not make manual comparisons with other hotels. It does the homework and provides all your information with price and facility comparisons. As you go through the hotel comparisons, you can also look at the pictures of the hotels.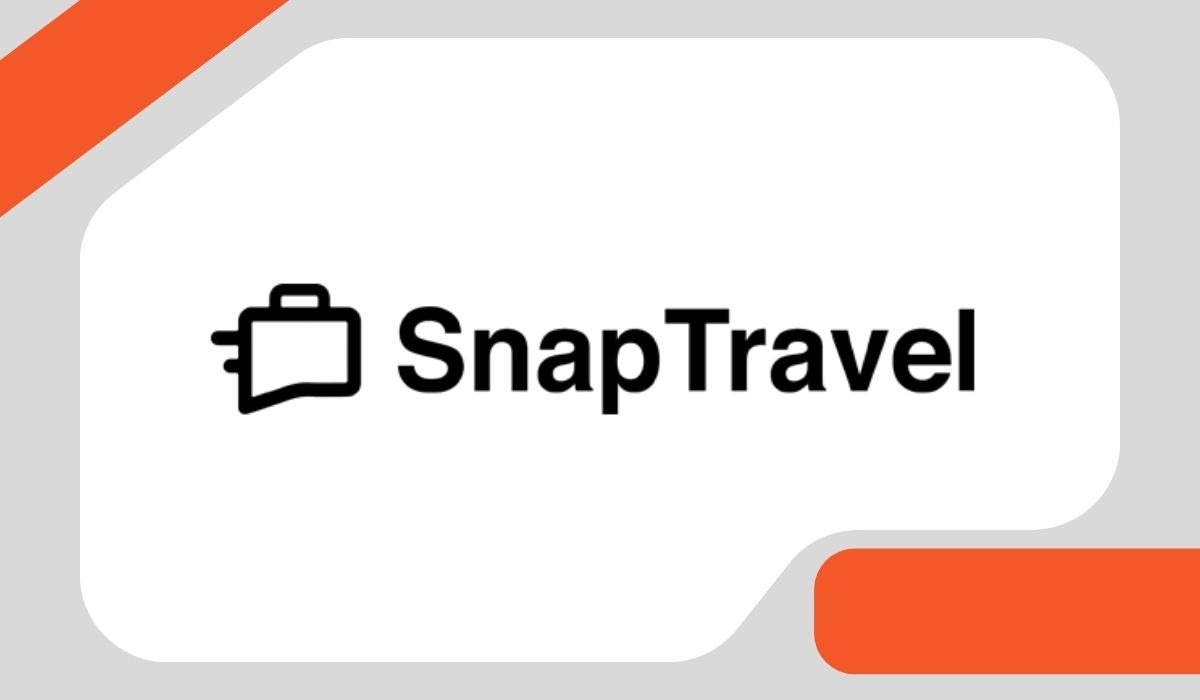 SnapTravel ensures you do not miss out on any discounts and offers. For this, they constantly keep sending updates via text. You can keep your "disappearing messages" options to remove unwanted messages using WhatsApp. This is impossible with other hotel booking systems, which use Email services that suck up your Gmail capacity.
On its end, it engages with the hotels on a one-on-one basis. It feeds every detail of the hotel or flight you are about to book. It includes location, reaching route, pricing, discounts, amenities, and related information. Furthermore, you can also add your question about the hotels and flights.
SnapTravel's AI-backed system will analyze your question aptly and provide a relevant answer. As a result, we can compare SnapTravel to a hotel booking agent working in the reception lobby. The only difference is that it is a virtual not assistant with extensive knowledge of hotel and flight booking. 
Enjoying The Hotel Booking Service On Snaptravel
If you are finding an ideal hotel for your next trip, you can use SnapTravel's website. As you visit the website, it will require signup. If you are an existing client, log in and fill in the details. These details encompass the date and duration of your trip, the city you are going to, the number of people, and more. 
After filling out these details, the website will send customized offers and deals directly into your chatting application. You can use its chat service to access profitable deals and ask questions.
After deciding on your booking, the chat head will proceed with payment options. It accepts all kinds of cards and payment portals. After a hassle-free payment, it will send you a booking confirmation message. It is wise to keep a screenshot or save the message for future reference. 
Enjoying The Flight Booking Service On SnapTravel
SnapTravel initially began its services for hotel bookings. Over time, it gained popularity and got a demand for flight bookings. Thus, it also added a flight booking feature to its services. To book a flight, it will ask you for the following details:
Type of trip ( round trip/one-way/multi-city trip)
Departure and return date
Ideal flight dates
Choice of flight class
Date of birth
Gender
Health history
Any additional customization (requirements of XL seats, wheelchair-friendly seats, window seats, etc.)
Flight booking is the newest feature on SnapTravel. Therefore, all the flight booking proceedings take place on its website SnapTravel.com. After completing the details feeding, the website will ask for your payment options.
Choose what suits you for making the payment. After the payment process, it will email you the flight booking confirmation. It also attaches your e-ticket in the email, with a link to check your seat availability and flying status. 
SnapTravel Complaints
Though SnapTravel is a breakthrough in easing hotel booking services. However, the booking agent is under fire for various issues. One of the significant customer complaints sites is the inconsistency in bookings.
They allege that the price listings offered on its forum differ from those on the hotel's website. As a result, some of its information regarding the price and offers seems outdated and needs gradation.
However, SnapTravel takes such issues seriously. It has instantly worked with its team to update information now. Also, its software teams continuously work to eliminate flaws that can hamper the user experience. 
How Does SnapTravel Make Money? 
Using SnapTravel is entirely free. It uses no registration fee and no premium upgradation charges. As a result, many people wonder how SnapTravel can benefit Or earn money if it's a free platform.
We have an answer to resolve the query. With every booking, there is a SnapTravel commission attached. Anytime you use its hotel or booking services, it earns a commission.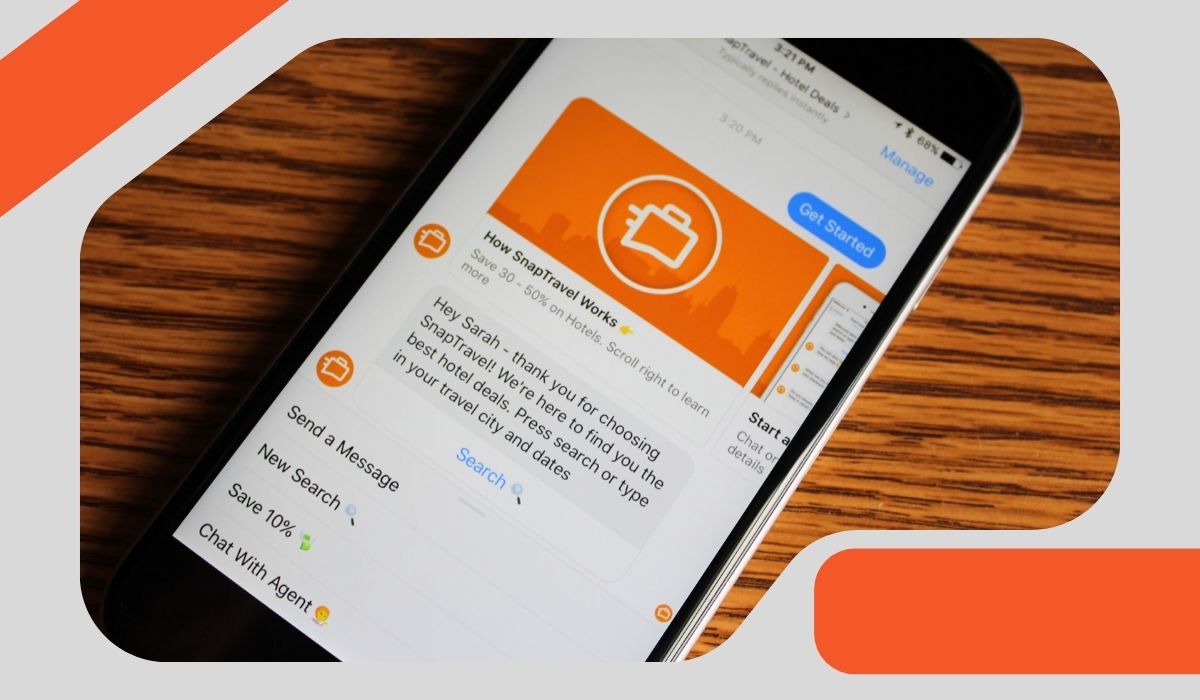 The higher the number of bookings, the higher will be SnapTravel's earnings. One should also note that these commission costs are not from clients but the hotels. 
Is SnapTravel Worth Your Time And Money? 
To understand this, let's look at the benefits of employing the SnapTravel platform. Some of its significant benefits are listed below:
SnapTravel provides its hotel and flight booking services around the clock. Thus you can access the discounts, price listings, and booking at any hour of the day (or night). 
SnapTravel's chatbot is interactive; it gives you a natural feeling of interacting with a human. Its AI system can analyze your queries in advanced ways, giving the most appropriate hotel deals.
SnapTravel also eliminates making long phone calls or heaping emails. Its easy-to-use features and the chatting option make the booking procedure quick and time-saving.
SnapTravel also opens options for refund policies and insurance. Thus, it frees hotel and flight booking services from any financial loss. However, one must know that refund policies entirely lie in the jurisdiction of the hotel service provider.
If you need help or have any problems, you can contact SnapTravel's customer care. Their customer care services promptly address and resolve issues.
After reading all the benefits, we are confident you got the answer. SnapTravel is worth your time and effort. It will make sure that you get access to its seamless booking services. Furthermore, it takes every step to avert your problems with proper solutions.
Also read: How To Make Money With Uber Eats? All You Need To Know!
Conclusion: Is SnapTravel Legit Or A Scam? 
SnapTravel piques the curiosity of both travelers and technology experts. There has never been a platform that has made hotel and airfare booking so simple.
Likewise, tech experts appreciate SnapTravel as an initiative to combine modern technology with services. Thus we have no reason to believe SnapTravel is a hoax. It is a legitimate platform created to make booking hotels and flights easier.
Furthermore, given the benefits linked with it, it is a great platform. Indeed, there are issues that customers have pointed up in the past. However, which website doesn't? The good news is that SnapTravel quickly resolves its issues.
It exclusively provides its clients with excellent hotel and flight booking experiences. Thus, the next time you need to go somewhere and need a place to stay, use SnapTravel's booking services.