7 Minutes Daily Profits Review – Reality Behind The Hyped Program Exposed!
Welcome to my 7 Minutes Daily Profits review. When it comes to making money off the internet, this topic has evoked mixed reactions from different people. Digital marketing, Freelancing work, and e-commerce stores are just some of the many ways through which people are aiming to build a career using the internet.
7 Minutes Daily Profits Review- The Race To An Additional Income!
Though the internet has opened up many avenues and opportunities for people to make quick bucks online, there is also an equal number of scams and cons that have risen up. One such scheme I found online is the 7 Minutes Daily Profits program. Right from the start, the program seemed too good to be true and I had found many red flags at first glance. This 7 Minutes Daily Profits review can help you understand whether this is a legitimate option to make money or if it is just another scam on the internet.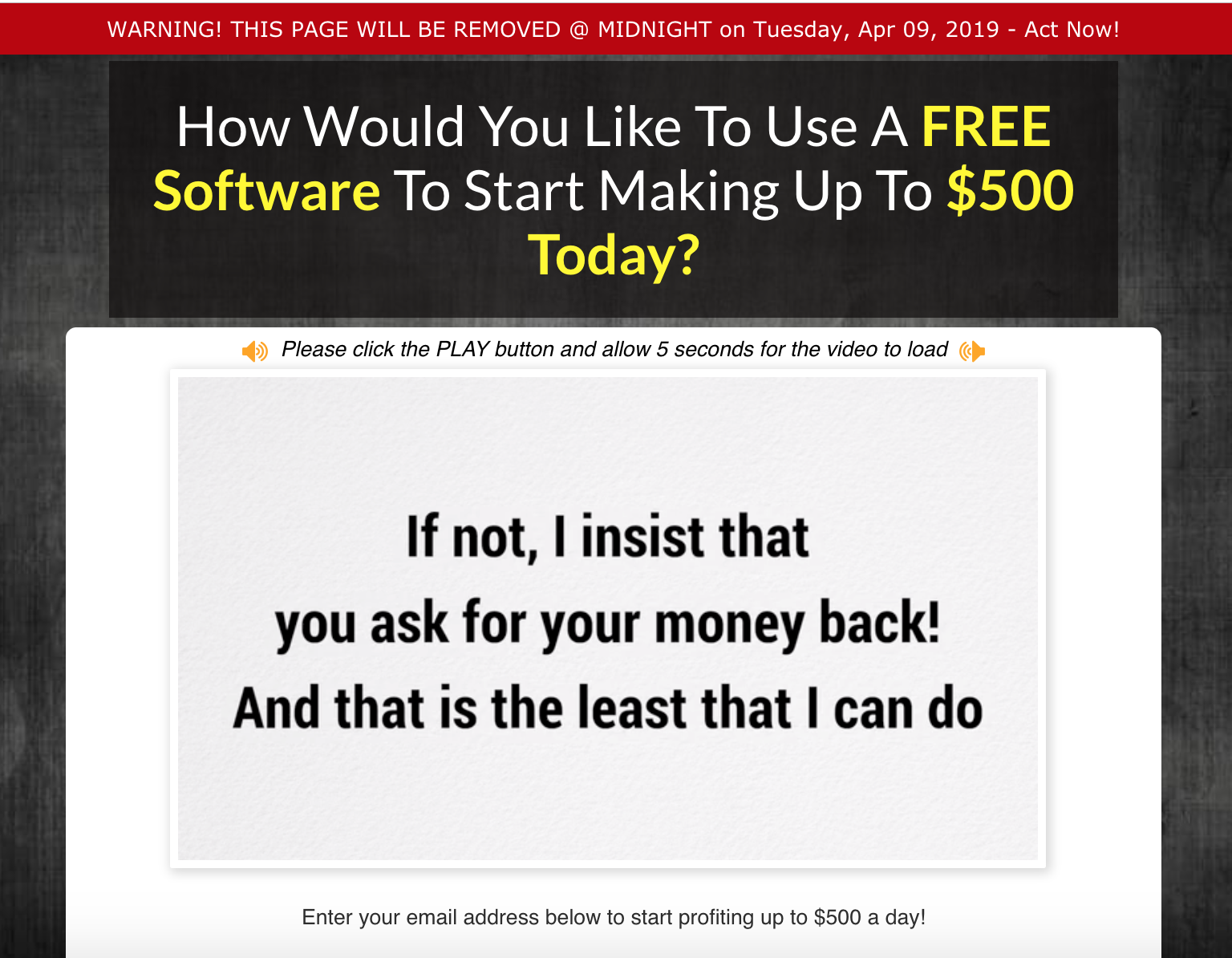 What really is 7 Minutes Daily Profits?                    
There were a number of red flags that immediately alerted me that this is just a scam on first glance at the 7 Minutes Daily Profits review website. The poorly designed site, lack of credible information, and cheap marketing tactics was a clear indicator that this is just a scam. On entering the website, the customer is convinced into signing up to the program using a number of different tactics, promises of income flow and testimonials. How does the user make money? Fake 7 Minutes Daily Profits review websites and the official website claims that you can make a huge residual income by simply installing software and just spending a few minutes clicking on some links. Does it sound too good to be true? It absolutely is! If there was a way to make money from home with just software, I would be the first person to uncover and utilize it. Unfortunately, with the 7 Minutes Daily Profits program, it just a scam. Starting off with 9$, the user gets access to general information on making money online. After that, it just upsells after upsells with the final price crossing over a hundred dollars.
Who is behind 7 Minutes Daily Profits Program?
Though there isn't much information behind the creators and the founders of the program, the tutorial video shows that it is created by Vince Howard. Traditional rags to riches story; about an ordinary person who was once a truck driver, who then learned the secret to making money online and made millions in revenue. Then, being the good person that he is, decided to share this secret with others online, for a small fee, of course. Does it sound too good to be true? That is because it is. Apart from this video and made-up story, there is no credible information or 7 Minutes Daily Profits Reviews that can verify the facts or his origin.
Why is 7 Minutes Daily Profits a Scam?
One of the reasons that I was almost convinced by the program is due to the 60-day money back policy. So I was wondering if it is really a scam when someone is ready to return your money if you are not satisfied with the product. However, I soon realized that this is just another marketing trick. Even though they might have returned your money, they still have all your information. This is enough data for other similar websites and companies to lure you into using their products.
Secondly, if making money was as simple as installing software, the world would be rid of poverty. The rise in tech has made it possible for even a common man to afford good computers.
Thirdly, the 7 Minutes Daily Profits testimonials that I found on the website were definitely made up. Probably hired actors from freelancing sites, the testimonials showed normal average working person earning thousands of dollars through the site without any effort.
Lastly, back to back upsells on each product convinced me of the 7 Minutes Daily Profits scam. After signing up for 9$, the site asks you to purchase more and more products that are relevant and crucial to making money online.
The reality behind the 7 Minutes Daily Profits Scam?
Through this 7 Minutes Daily Profits review, you can get more information on what the scheme actually is and whether it is worth paying any attention to. It is just another scam on the internet that tries to lure customers by offering lucrative returns and promising high income with little effort. Once the customers are signed up to the program, they are pushed to spend more money on the scheme through various upsells. Though the 7 minutes daily program price may seem reasonable at first, you actually end up spending a lot more than what you signed up for. Additionally, they also have all your details and contact information which is valuable data for other similar companies to reach out to you.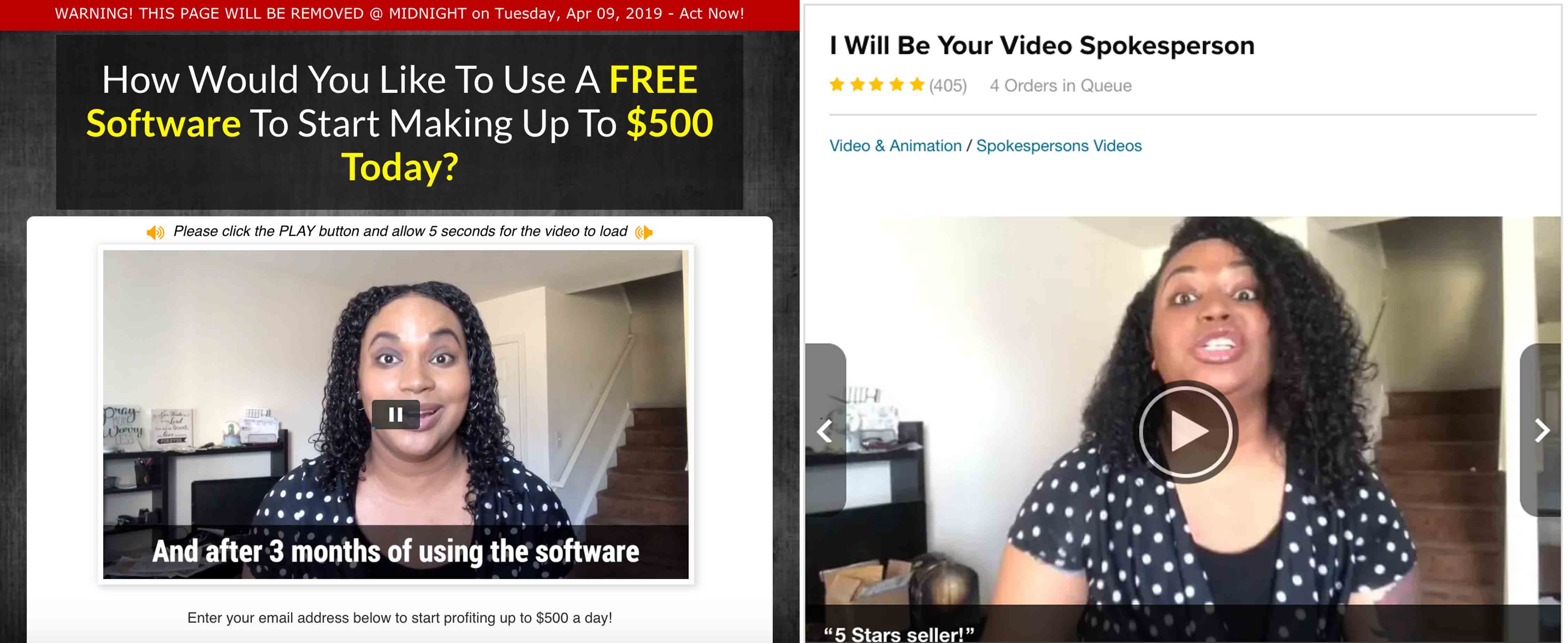 Fake Testimonial Busted!. The person in this video is a paid, Fiverr Actor
Is 7 Minutes Daily Profits worth trying?
By going through the various 7 Minutes Daily Profits real reviews, it is clear that this is one website that you need to stay away from. For the optimistic people that still believe that you can make a good income from sites, you are just walking straight into a trap. Without a clear concept and mechanism behind earning money, any site that promises lucrative returns without any effort is clearly a scam. My recommendation would be not to try this site. Instead, spending some time researching other proven methods of making money online with a little bit of effort can turn out to be more effective for you.
As we have discussed the Internet Marketing industry is filled with a lot of scams and scammers but there are a handful of systems/programs that actually work. Do check our Recommended Programs page, where we have listed out the best IM courses/programs which are legit and works (tried and tested). Click below ↓

Conclusion
Still not convinced that it is a scam? Don't just take my word for it. Read through the hundreds of 7 Minutes Daily Profits complaints and reviews on the internet. These reviews are from people who have already signed up to the program and not gotten any positive results. A wise man said, it is always better to learn from somebody else's mistakes than by making mistakes on your own. As I already stated in this 7 Minutes Daily Profits Review, Though ClickBank is a reputed network affiliate site, don't get fooled into signing up for this program. You will only be victim to more upsells and gimmicks without earning any actual income or profits.