SERPed Review – Is It Really A Worth Buy SEO Tool Combo In 2019?
SERPed is one of the many tools online that help you and assist in SEO related tasks. In this article, we're gonna be covering a detailed SERPed review along with its comparison with popular tools like Semrush, Ahrefs, etc. We will also be providing the detailed features & functioning of the SERPed tool in the SERPed review and why it is a much better choice than using Ahrefs, Semrush separately and for getting your money's worth.
SERPed Review – Is It Really A Worth Buy SEO Tool Combo?
The keyword is the most important aspect when it comes to ranking and monetizing. This SERPed tool will help you to generate the keywords in just a few seconds with their respective monthly search volume, CPC, traffic value, competition level, number of results in Google and trend graphs. It analyzes the top results of Google and Bing for you and tells you what keywords the sites you want to track rank for.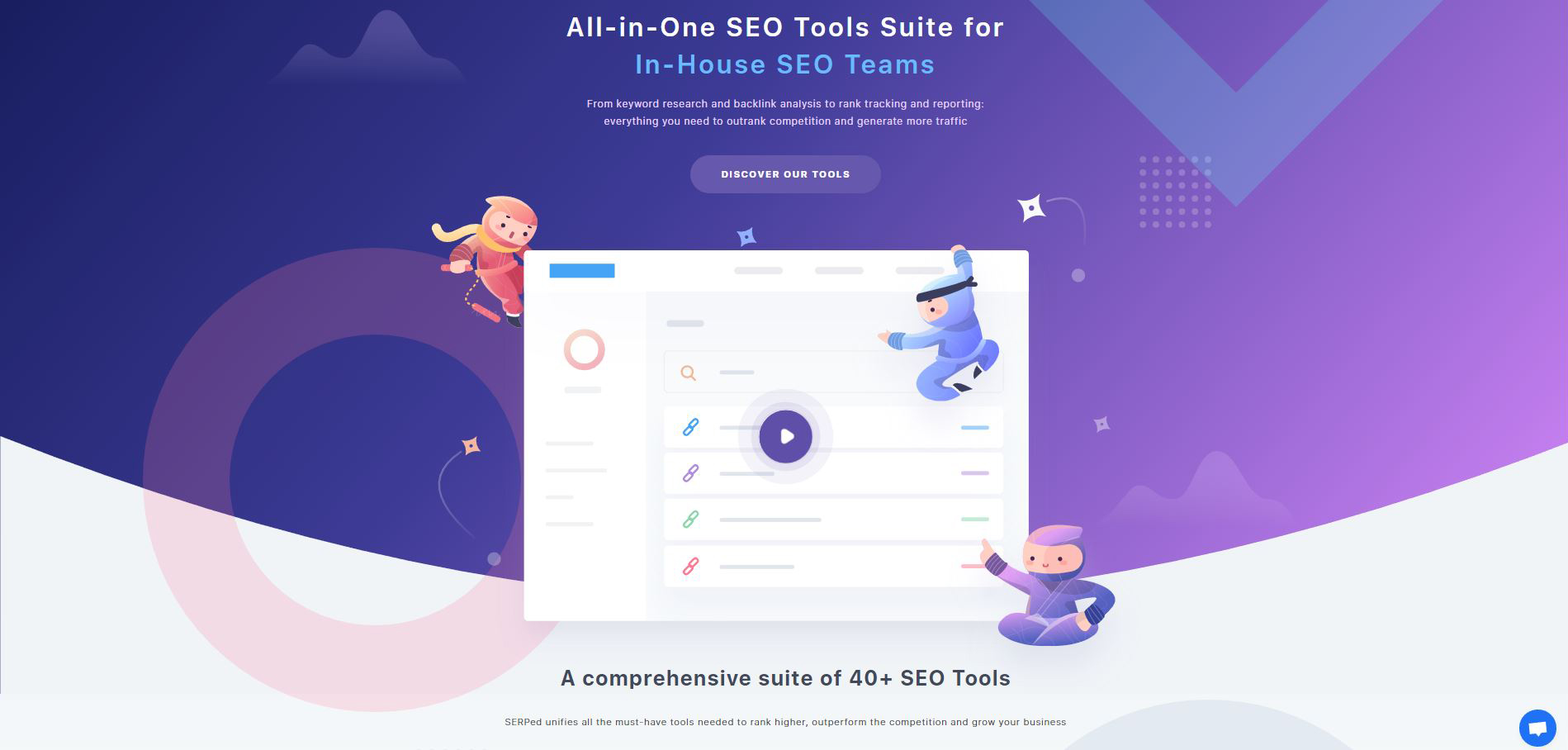 What is SERPed?
In a nutshell, SERPed system is an SEO productivity suite for professionals that combines the various tools integration required for each and every aspect of search engine optimization.
The SERPed Plus Plugin has more than 45 tools for link building, PBN management, ranking, competitor spying, keyword research, lead generation, niche research and so much more. What's more is that it associates with some of the major known irreplaceable tools like majestic, Moz, etc along with analytics of Google and other search engines.
Features of SERPed
SERPed review suggests, the multifaceted SERPed tool doesn't make it easy to cover all the depth of it in a single article, but we will try our best. Following in the SERPed review we have covered a list of the main features that SERPed plugin has and the tools SERPed replaces in a single platform without costing much extra than others.
Keyword Research
As important as finding relevant keywords are, the process gets much easier with the help of analysis and research tools inbuilt in the SERPed.
Ultimate Research
This is a general keyword search volume tool with various options such as CPC, monthly traffic, PPC competition, traffic value and more. You can also get keyword ideas related to a topic or a focus keyword that you've in mind. As compared to Google Analytics, it shows up actual search volume
instead of a rough estimate.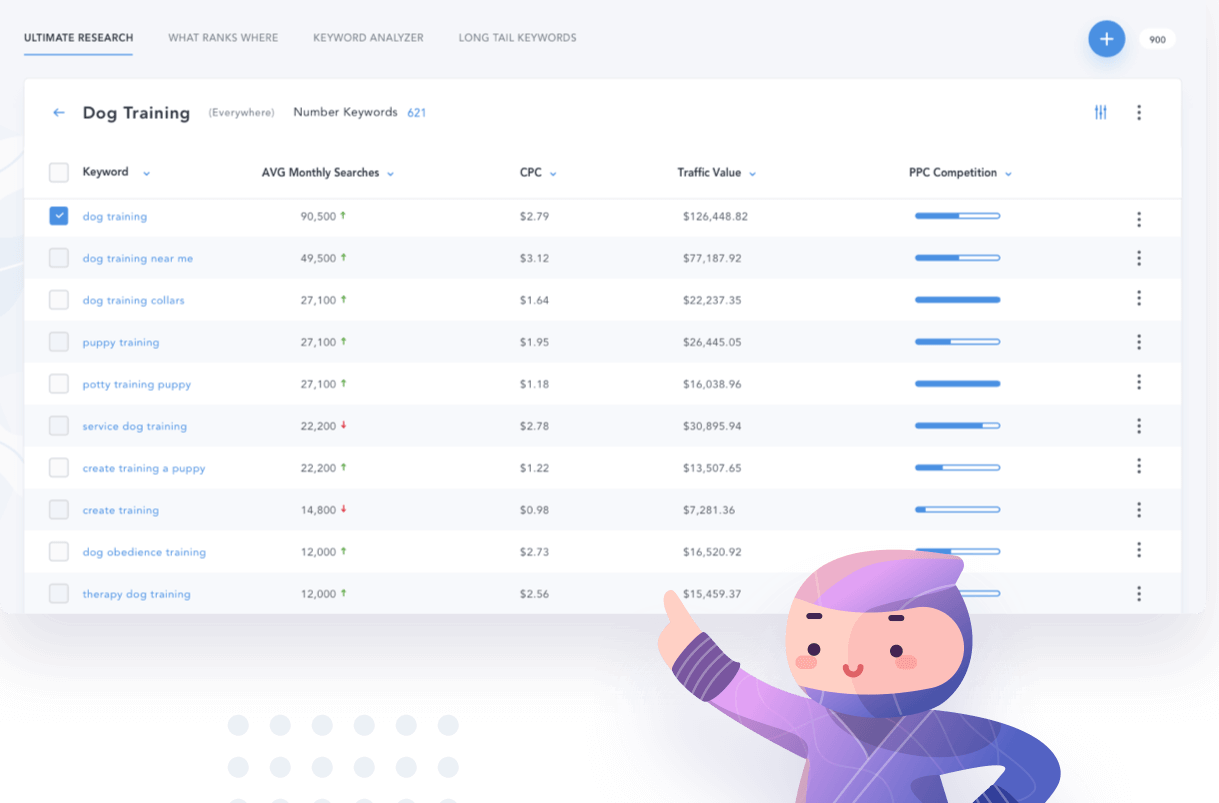 What Ranks Where
This is a domain analysis tool that shows you various keywords a site is ranking for several options. Good for targeting your competitor's keywords and strategizing your
keyword targeting.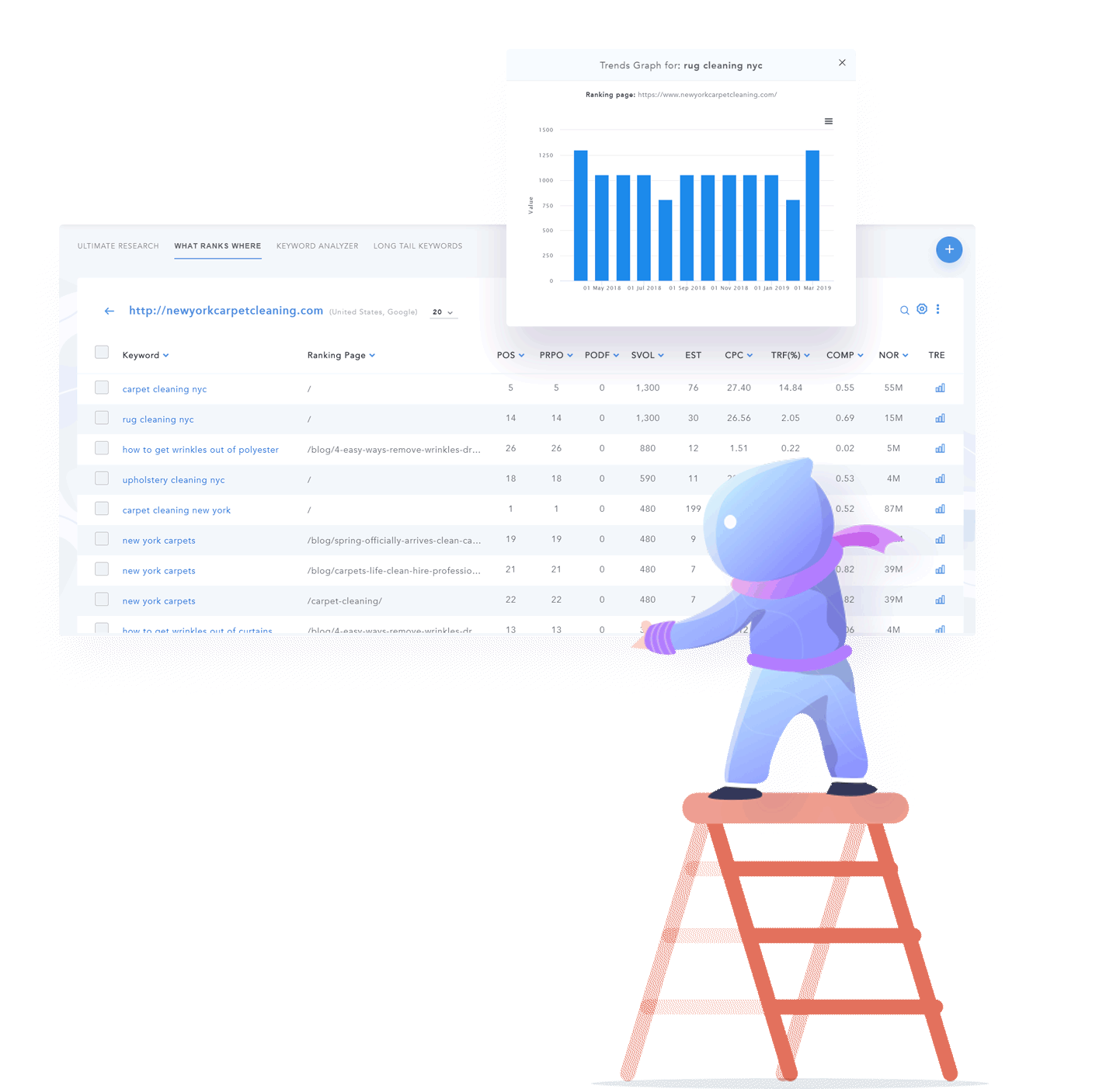 Long Tail Keywords
One of the most important factors in ranking on search engines is the proper implementation of LSI (Latent Semantic Indexing) i.e use of long tail keywords within the content. Putting in a keyword in this shows up related searches, relevant domains and a list of long tail keywords that are usually less competitive.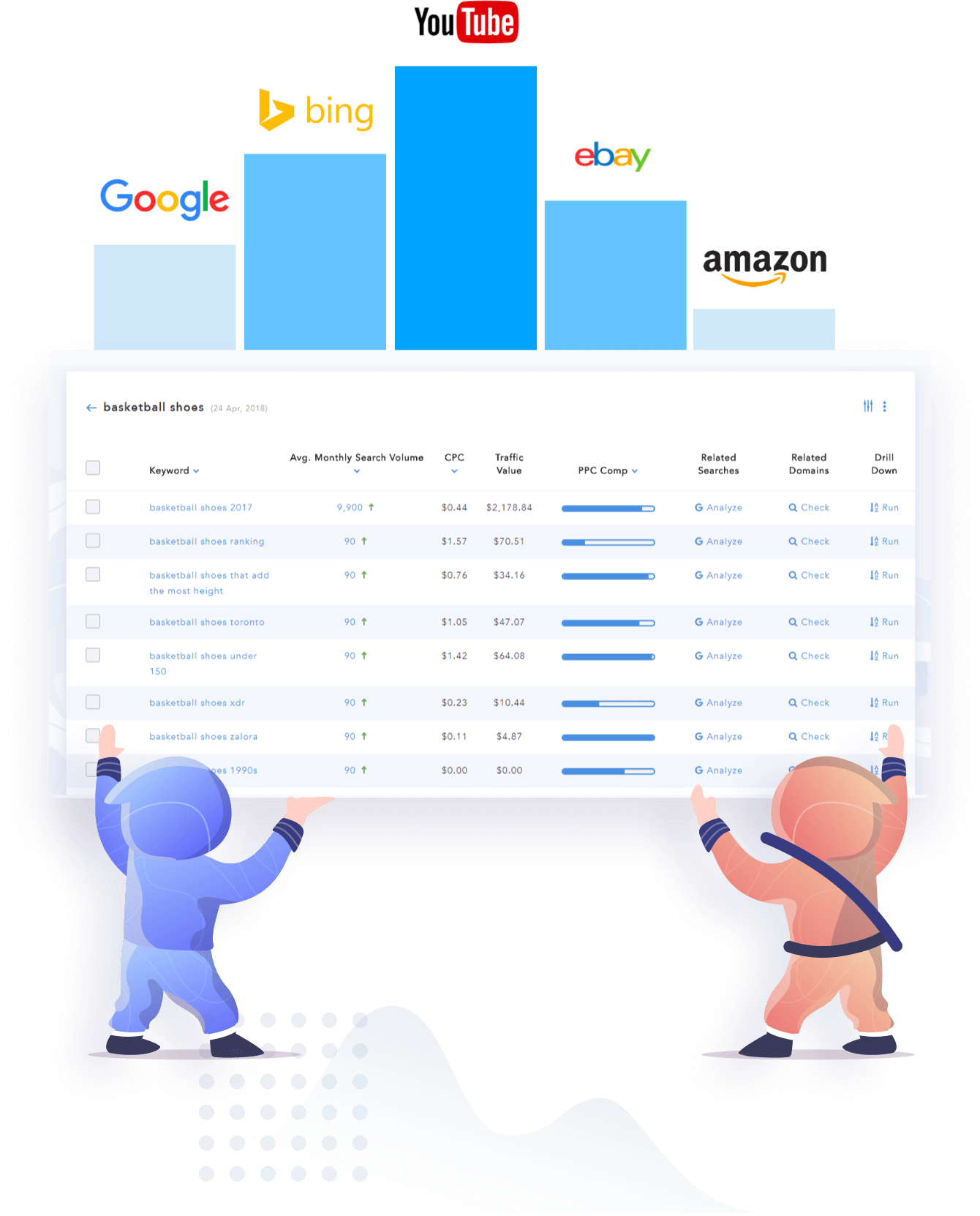 Keyword Analyzer
Competition analysis is based upon looking into top ranking sites into your targeted keywords via various different methods like their backlink profile, site authority and more. This does that all in one place for the top ten ranking sites on your target keyword. It pulls a series of data for these sites including backlinks, DA, PA, CF, TF, RD, Mozrank, social signals and more.

Domain Research
While buying a domain or looking into a tough competitor site, this section of tools comes particularly handy as per SERPed review.
Site Explorer
This contains data for both www and non-www versions of the domain across several metrics from Moz, majestic and even SERPed.
Amongst others, you get to analyze anchor text diversity, backlink profile and the topical optimization of your site with CF and TF.
For link building, SERPed SEO tool is said to be adding few more features such as linkage, link velocity, spam score, etc and more.
Apart from it, there is a backlinks explorer which lets you get in depth of the complete backlink profile of any site and bulk URL analyzer which lets you filter the backlinks by a number of things like age, da, pa and more.
Expired Domains
Yea, that's right. There is a tools section for the purpose of finding expired & expiring domains. Not to mention that it supports auctioning domains too.
Aged Domain Finder let you search for domains that are near expiring or are expired based on three factors, keyword in name, .tld extension, and the domain registrar. Then you can filter based upon various metrics like CF, TF, DA, MozRank, backlinks, price, etc.
For those looking for particular domains like with a link from Forbes, SERPed review recommends that Expired Scraper proves utmost useful. With this, you can search for domains with links from specific sources only.
Instead of going to different domain auctions, you can manage them each at one place with the help of Auction Master. Search and filter options are provided in it along with regularly updated prices and other relevant metrics used for domain evaluation purposes.
Site Management
With the collection of tools in this module, not only you can manage the webmaster aspects of your site but also keep yourself updated with the regular SEO analysis.
Site Manager
Once you add your site in this, you can keep track of all the related statistical data such as Moz, Majestic etc at one place. It also checks your IP for blacklisting, other essentials like robots.txt and sitemap, etc. There is an option for the SEO analysis tool which will return in the following results mentioned below in the SERPed review once run:
Image analysis
Mobile compatibility analysis
URL analysis
Title/meta tags
Content SEO analysis
Social analysis
Code analysis
Not the results only, but it suggests some measures to take too for the improvements.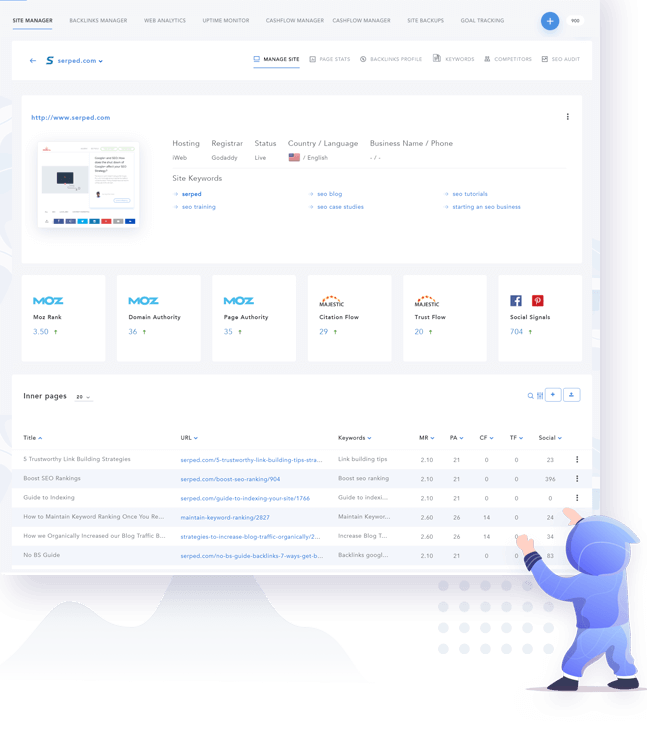 Backlinks Manager
Webmasters keep removing and adding backlinks all the time. It becomes hard to keep a track of the plethora of backlinks that you have along with their source for quality. To make this easier for you, this tool inbuilt in SERPed plugin keeps track of active or not the status of all your backlinks along with the metrics like anchor, DA, PA, etc.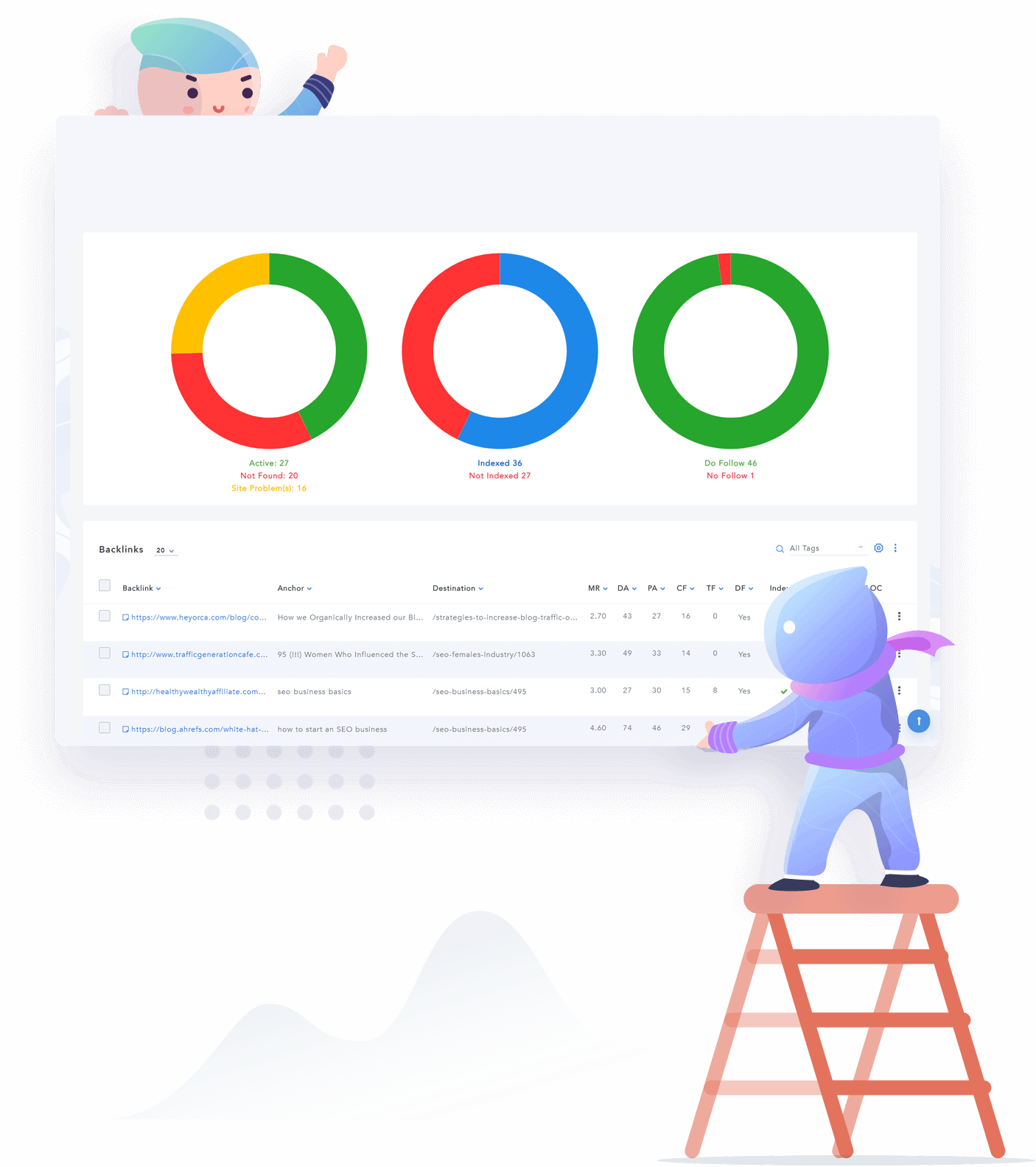 Uptime Monitor
Your site is always available for its users but sadly you can't be. Thus, it's hard to ensure that the site is live 24*7 without any glitches or downtime. Relying on hosting service providers isn't a peaceful notion either since there is no guarantee of traffic surge and/or possible attacks. As for such, you can set up email notifications and more to get the instant your site faces an issue.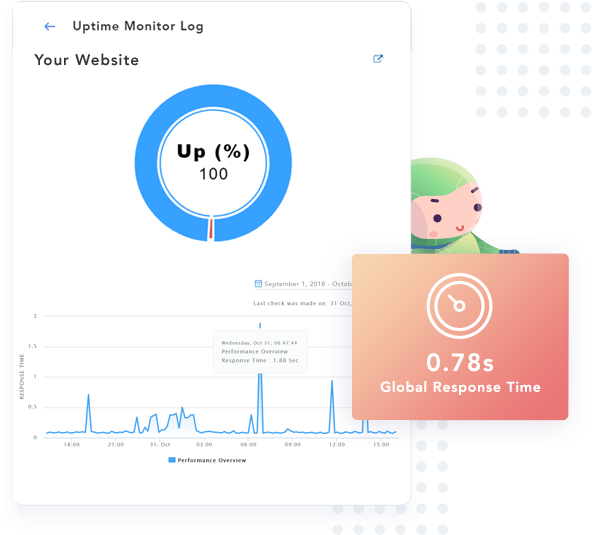 Cashflow Manager
The main reason for what, 95% of all do it if not all. Tracking your expenses and earnings can be a trivial task yet full of hassle. To make this easy for you, there is an inbuilt expense tracker which lets you measure incoming and outgoing cash flow and is much better than doing so on a spreadsheet. Furthermore, you can always download the data in it and mail it, print it or do what you want with it.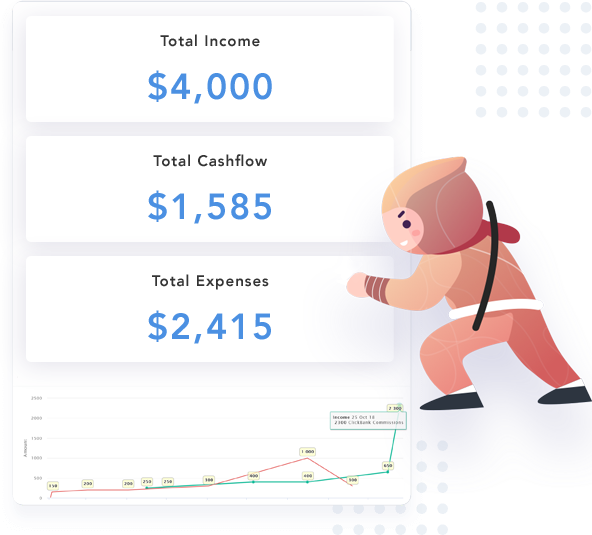 Site Backups
Unlike the various plugins and inbuild backup options from hosting providers, SERPed provides a regular backup service at no extra cost for all your sites under a single platform. According to SERPed review, you just need to include the hosting and cpanel details of each of your site and set the backup frequency.
Rank Tracker
In this multi-purpose tool, there are many rank trackers included which makes your job to monitor your keyword rankings very easy. Apart from Local tracker & Global Tracker, there is a rank tracking tool for youtube and FBA businesses too.
You can use the local tracker to see the ranking of your keyword in any city of any country around the globe. There is also the Maps tracker which is very useful for local SEO since it tells the accurate local ranking itself.
There is the Instant check features too which allows you to see the current updated ranking for your keyword.

Client Acquisition
Acquiring clients and building a reputation for attracting them is no easy task. SERPed plugin consists of various acquisition methods for new clients.
Site Auditor Pro
You can treat your audience with a free professional website auditing amongst various parameters. In return, you get their contact mail for your list and they will get a report for their site. It's easy to set up and has a WordPress plugin for the same which is highly customizable.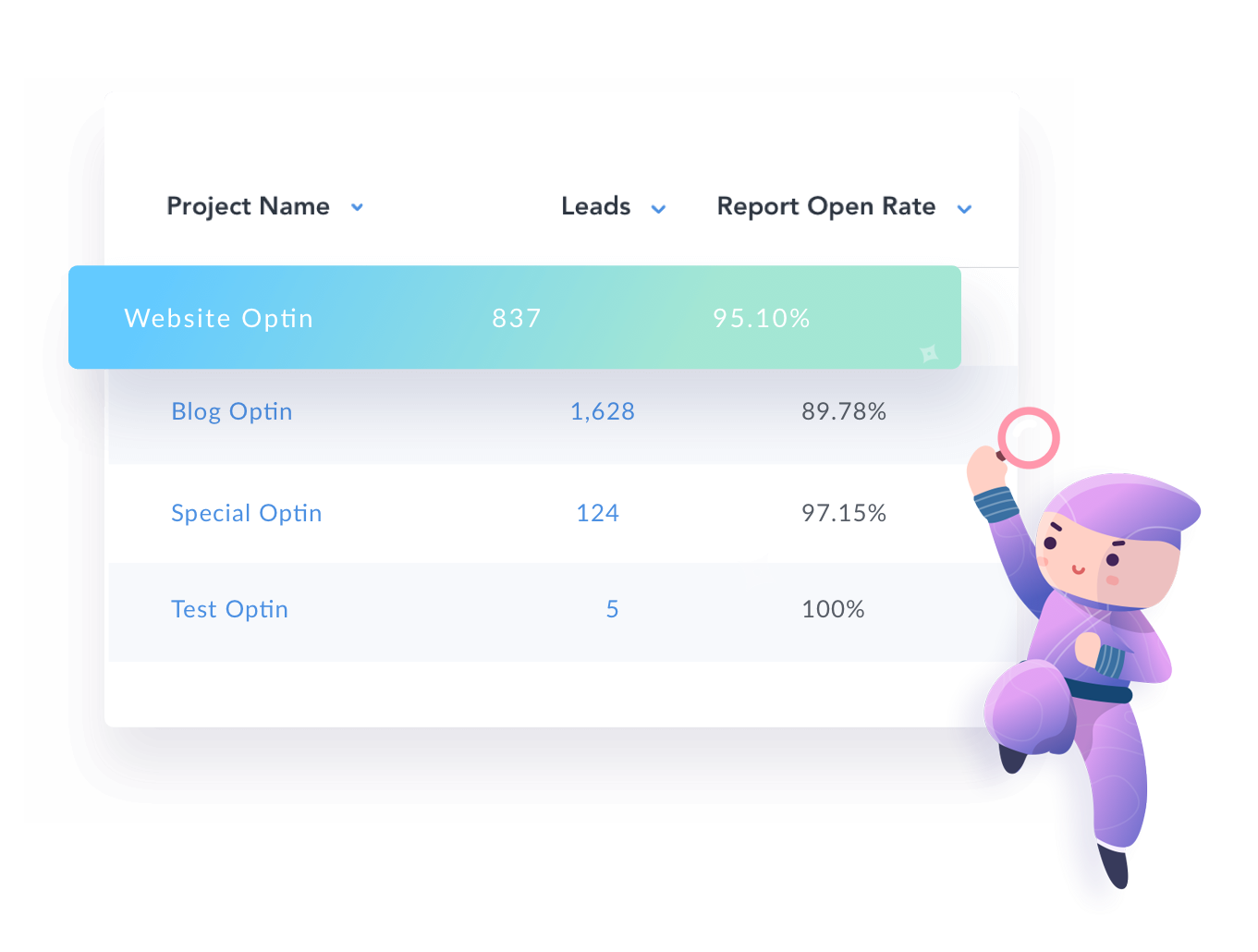 Citation Scanner
An ultimate tool for those working in local SEO. This feature of SERPed plus plugin goes through hundreds of citation opportunities including yellow pages, yelp, glassdoor and many more. It can find the places a business should be listed or where it is wrongly listed. This can increase the visibility of your clients many times.
Review Badges
The mouth of word publicity still isn't replaceable. People trust each other word's more than what they did other things. Online reviews work the same. It takes a small amount of time to create a review widget via this and increase the trust of your business for its prospective clients.

Important Tools
Apart from the main components of digital marketing related tools that we covered above, in this SERPed review you will get to know more about other related tools too which may be as main but sure come to a handful.
Link Indexer Pro
Combined with the SERPed Indexer, BacklinkIndexer and LinkPipeline, this tool helps you speed up the natural indexing process. SERPed Indexer comes included in the price but for the other two, you need to enter API details.
You can further check the indexed or not status of your links in bulk with Google Index Checker.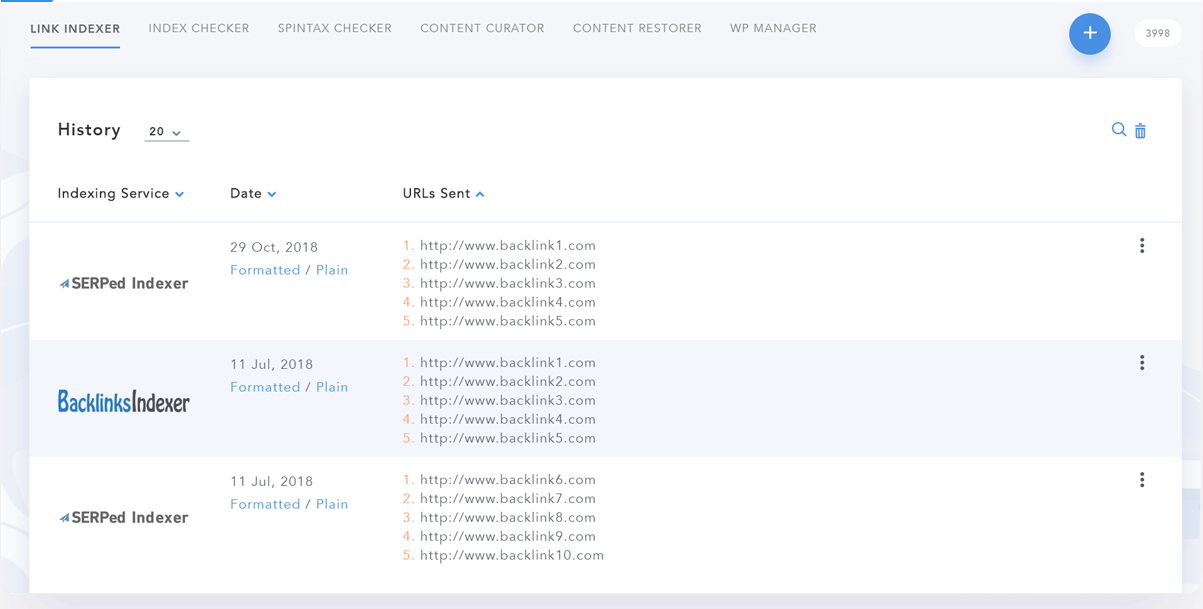 WordPress Manager
For those managing multiple sites, it can become a headache to update themes and plugins on all regularly. Lucky for you, SERPed comes with a plugin that you can install on your WordPress sites and from a single dashboard all the plugins and themes.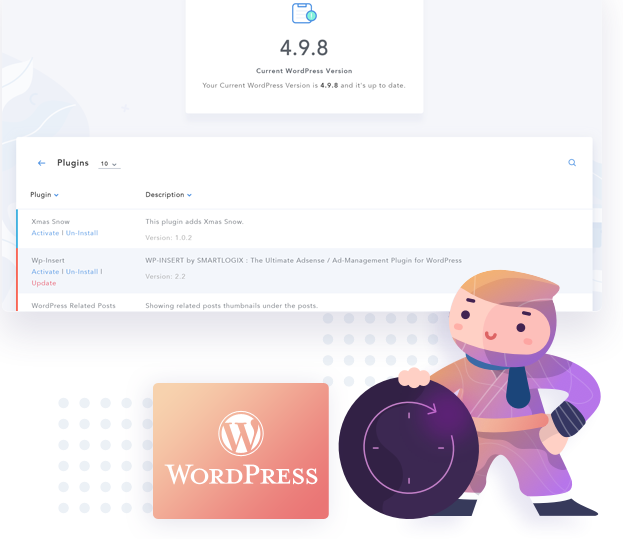 Interlinking Profiler
Seriously, who isn't jealous of Wikipedia with their natural ranking and heavy interlinking. Yet, there's hardly a tool that includes the support for interlinking within the site. This unique to SERPed interlinking tool crawls through links within the site and displays the anchor text cloud along with telling which links are broken.
And not just these three, there is a Spintax Checker for checking the uniqueness of the spun content. Content Curator to modify your content for any keywords you decide. Content Restorer to restore archived pages of a website in an easy way. It even includes a basic grammar checker tool though not up to the likes of Grammarly and others.
Moz vs Ahrefs vs SEMRush vs SERPed
A brief comparison with the established giants of industry against a somewhat newcomer.
Moz is known for its Open Site Explorer and a user-friendly interface with an overview of all things.
SEMrush has been a top choice for many professionals in terms of keywords both organic and paid. It also is useful for profiling backlinks and referring domains.
Ahrefs is widely used for its link indexing efficiency along with analyzing backlinks for competitor analysis and link building.
SERPed, on the other hand, is a combination of tools used in each and every aspect of SEO; Link building, Keyword research, and whatnot.
Their Site Explorer is second to none in competition analysis and with the new features coming, its gonna give Moz and Ahrefs a run for their money.
In keyword research aspects, SERPed has a tool named 'Keyword Analyzer' which is at the same level as SEMrush if not better.
The only downside to SERPed plus plugin said in the SERPed review is that it's relatively new and thus still not widely known.
About SERPed Price and Money back Guarantee
To avail the benefits of SERPed, you can choose from three plans available monthly each with subsequently increased limits of usage. And, all SERPed free download comes with a 100% money back guarantee for the first 30 days so if you aren't content with SERPed performance during the early usage duration, simply get a refund.

Final Verdict
Overall, in the SERPed review covered above, we showed how SERPed price of a single tool gives access to the varied tools needed for internet marketing. After reviewing it in depth including the features it provides and doing a comparison with the popular tool's alternative, SERPed emerged as the clear frontrunner. Not only it has a vast diversity of tools to suffice for the needs of the individual digital marketer to an agency using it for clients, but it also stands second to none in terms of quality with features better than Moz, Ahrefs, SEMrush, etc itself.