Is E-commerce Considered Retail? Types And Advantages!
What is e-commerce? What do we mean by the word retail? What do these words mean? How do these words influence our daily life? There are a lot of questions like this that pop into our minds on hearing these tech-driven words. Let's delve deep into this topic to explore more about it.
E-commerce or e-com or electronic-commerce refers to an online platform that allows people to buy and sell goods and services over the internet. This idea has got a major hike with the growing use of the internet and gradually shifting of everything online. 
Is E-commerce Considered Retail?
Many new e-commerce sites and companies have come up offering a variety of products and choices to a large audience. The best thing about e-commerce shopping is that you can have anything of your choice just by clicking a few buttons on the phone. Now, say NO to physically going to each and every shop to find the perfect match for your preference.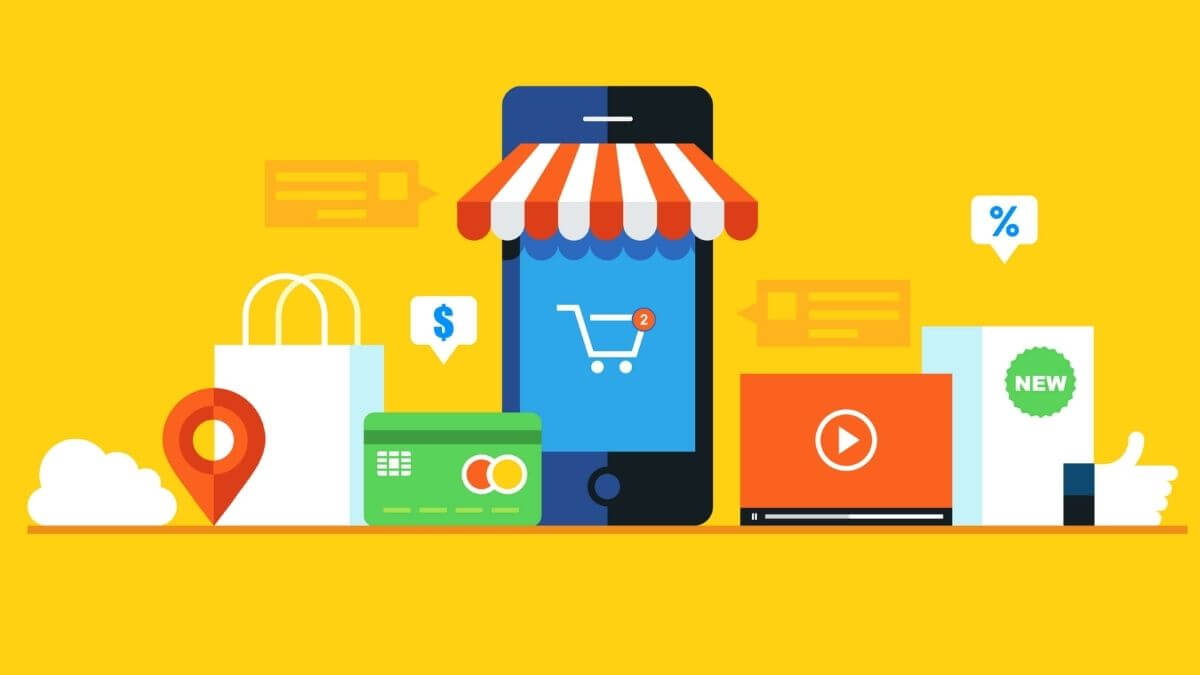 Whereas, retail stands for the selling goods either in small or large quantities for public consumption/ usage. Just like com, a similar spurt is seen in online retail shopping too with the popularity of the internet. 
We can see how these two words e-commerce and retail are connected. Put in simple words, e-commerce retail stands for buying/selling goods online. From the above definition, it is quite clear that e-commerce is a type of retail in itself. 
The only major difference between e-commerce and retail is that e-commerce shopping is strictly restricted to the internet whereas retail shopping can take place through multiple channels i.e, products can be sold offline to the buyers too. But this doesn't mean that both are different. E-commerce (small sphere) is a part of retail(big sphere).
Retail shopping has categorized itself into three parts. These are:-
Business to Business (B2B) –  selling goods/services from one business to another business enterprise. 

Consumer to Consumer (C2C) – selling of goods/services from one consumer to another. 

Business to Consumer (B2C) – sale of goods and services from a business to a consumer. 
There are four key players in the supply chain of retail. These are:-
Manufacturers

:- Produce goods by investing capital like money, labor, raw materials, etc.

Wholesalers

:- They purchase the finished product from the manufacturers in large amounts and sell it in bulk to the retailers at a lower price than the market.

Retailers

:- They sell the products in small quantities and at a higher price than the wholesaler to the consumers. 

Consumers

:- Buy the goods in the required quantity from the retailers.
Some of the advantages of e-commerce retail are: 
Products are available at a lower cost than the market price/pocket-friendly.

Ensure full safety of the product from any damage. In case of damaged products, a smooth process of return/refund is also available. 

Provides specific days of the trial period of the product within which customers can exchange or return the product if it doesn't suit their needs.

No geographical boundaries.

Doorstep delivery of products.

24×7 trading hours.

Customers can compare and research other similar products at the same place before ordering.

Wide range of products in one place.

Easy to order.

24×7 Customer Support Service is available. 

Provides customers with regular sales and exciting offers. 

Provides complete image, description, customer reviews, price range, delivery time limit of the product. 
Conclusion
With the growing use of electronic gadgets like smartphones, tablets, laptops, etc. E-commerce now is becoming the future market for everything. People are switching from offline to online due to its many advantages. The market is getting diversified and thriving richly with popular customer support.