Your Guide To Selecting The Perfect Smartphone: Tips And Tricks
Choosing a smartphone is a duty to be done diligently. The type of smartphone you choose should be based on the uses you have with it. A lot of factors have to be considered when you are looking for a smartphone. People are often not aware of all the factors to look for when purchasing a smartphone. It is necessary to have an idea regarding smartphone features when purchasing a smartphone. Before you are looking for a smartphone, you need to know what you care about the most and what you will need the most.
Smartphone Shopping 101: How To Choose Your Perfect Device
The number of smartphones that are available in the market these days is limitless with different features. This makes it difficult for people to make a decision. Multiple choices can often make people feel overwhelmed. With the vast availability of smartphones, it is easier to find one that suits your specific needs. You don't have to adjust to the working of the smartphone. Instead, you can choose one that adapts to your needs.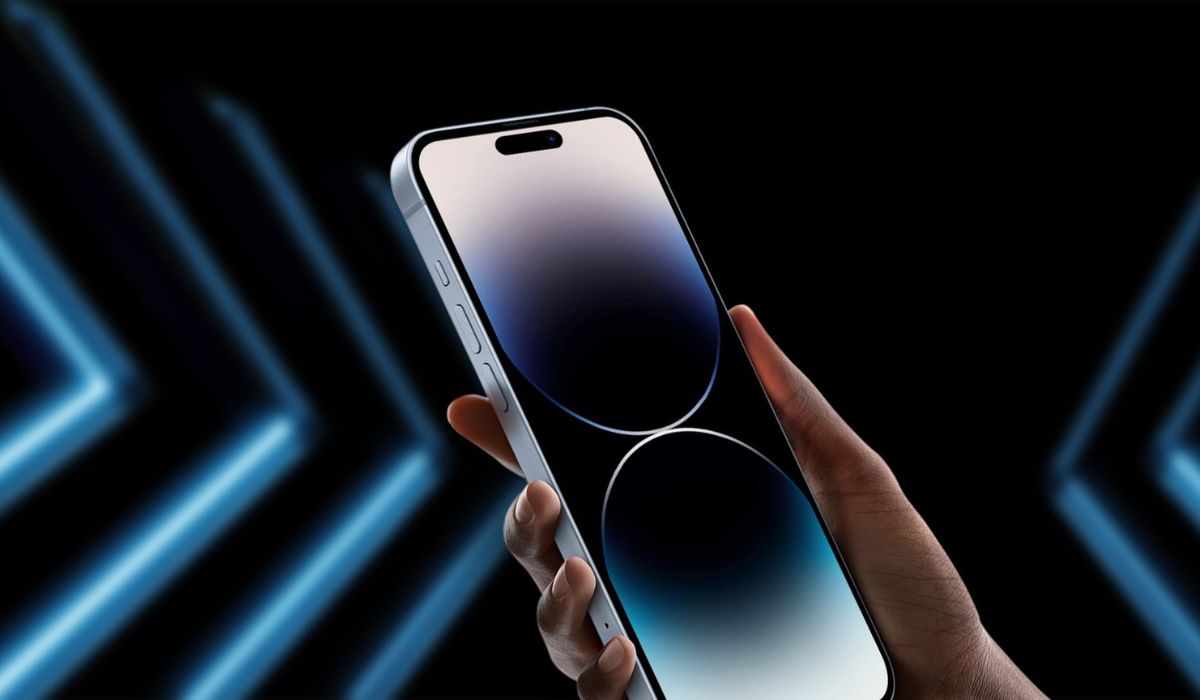 Your lifestyle plays a much more important role in choosing your smartphone than you think. People often have the misconception that the budget of the phone you are buying is the only feature that directly links to your lifestyle. Features like mAH battery, RAM, etc. influence your lifestyle and the reasons you use your phone. There are a lot of key features to look for when you are choosing a smartphone. An understanding of each of the features will be provided in this report.
Key Features To Look When Choosing A New Smartphone
1. RAM
The greater the RAM is, the more apps you can use simultaneously. RAM stands for Random Access Memory. This is like the temporary memory of a device. So if the RAM is less for a smartphone, the smartphone would not be able to retrieve information quickly when switching applications.
If you are someone who uses the phone for more than just basic communication factors, a smartphone with a higher RAM is going to be suitable for you. Initially, smartphones were being released without RAM in them as they did not have the option to switch between applications. Now there are smartphones with RAM of up to 24 GB available in the market.
2. Storage
Storage of a smartphone depends on the applications and data you plan to install on your device. Storage capacity in phones reaches up to 1TB these days. The same model smartphones with different storage space are available in the market currently. There will be an increment in price for the smartphone with more storage space though. Students and employees require a lot of storage on their phones due to them having materials in their phones.
It is better to choose a smartphone that has high storage if you are someone who takes a lot of pictures and videos. Movies and music take up a lot of storage. It is better to opt for higher storage even when you are someone who likes to have movies on their device. There used to be a slot for a removable SD card (Storage Digital card) in all smartphones. However, as the storage in smartphones increases, it is quite difficult to find a smartphone with a slot for an SD card.
3. Camera
A good camera is a necessity when you are looking for phones these days. There is a misconception that the better camera in phones is based on the megapixels. However that is not the case, a better camera is the result of better software. There are smartphones available with multiple cameras these days. They all have different functions and they help capture better-quality pictures.
It is not easy to evaluate and compare the camera software. The photo quality and video quality of the same camera software could be quite different. Some camera software focuses on the contrast of the colors while other camera software focuses on the clarity of the events photographed. You have to evaluate your needs and requirements and choose a phone that comes with the camera software that suits your needs.
4. Display
There are two main displays available in the market right now. They are LCD and AMOLED. LCD has a brighter display and it is said to be more durable. AMOLED provides remarkable colors, deeper blacks, and provides contrasting colors. This can be decided by the nature of what you use your phone the majority of the time for.
5. Battery
A smartphone should be chosen with good charging quality. A smartphone is considered to have a good battery if the phone could be used for a whole day without charging and the process of charging the phone should be quick. If you use your phone for more than 6 hours a day, a smartphone with a bigger battery should be considered.
mAH stands for milliampere-hours. It indicates the capacity of a battery. When looking for a smartphone, you have to look for a phone with a higher mAH because the charge in it stays longer. Based on your usage and time management, you have to pick a phone with fast charging. There are phones that charge your phone 100% in just 5 minutes which are 300W chargers.
6. Processor
The processor of the smartphone matters. The processor of the smartphone you choose should have a high capacity. The processor enables your phone to do all the heavy tasks without slowing down the smartphone and with smooth and quick transmissions.
7. Operating system
There are two operating systems that are mainly popular among smartphones. They are the iPhone operating system (iOS) and Android. Android is currently the market leader in operating systems. This is because there are multiple brands that release phones with an Android operating system. Each brand comes out with smartphones with several different designs. This makes it easier for customers to find a phone that adapts to their needs.
iOS prioritizes the security of the owner of the smartphone. That does not mean that the other operating systems are not safe. iOS just has increased safety features.
8. Budget
Budget is one of the most important factors that is considered when choosing a smartphone. In fact, the budget is considered at first. Having the budget known is very important. The budget determines what type of phone you are going to purchase. When the budget is extremely low you might have to compromise on the other features.
With an extremely low budget, you will have to sacrifice for a smartphone that only supports basic communication such as calling and texting. As the budget increases, you could go for phones with better camera quality, better performance, better screen quality, etc. If you have an unlimited budget, you can go for high-end smartphones that have the best software, processor, camera quality, display, etc.
These days there are smartphones available that might compromise a bit on the design and give you an advanced processor and other features even for a low price. The budget does not come as a major issue in choosing smartphones that might adapt to your lifestyle considering the vast range of smartphones available when purchasing.
9. Design
The design of the phone is a vital feature to be considered when choosing a smartphone. The looks of the phone are not the only thing that should be analyzed. The comfort of holding the phone, how the phone looks in your hand, the weight of the phone, whether the phone can be used with one hand, and the sturdiness of the phone are some of the features to be analyzed.
Most high-end smartphones are usually made out of glass with a metal frame. Even though the design looks stylish and extravagant, the phone could be quite fragile and slippery. The phones with plastic designs however are more durable and cheaper. But these smartphones could look quite cheap and less premium.
It is highly recommended that you purchase your smartphone directly from the store. That way you could hold your phone to check its sturdiness and design and also see the actual color instead of the color displayed in the model available online.
Conclusion
Through this report, you will be able to know what to look for when choosing a smartphone and what should be avoided. Most of the misconceptions that come with smartphones and their working are unraveled here.
It is not necessary that a big budget is the only way you can attain a smartphone that has all the premium features. There are multiple smartphones available that prioritize your needs. It is necessary that you need to know what you are looking for when you are purchasing a smartphone and you should be able to choose a suitable smartphone after referring to this report.
As mentioned before, smartphones should be purchased based on your needs and lifestyle. High-end phones with a high budget may not always provide all the features that a person might need. The needs required will be seen in other gadgets. Therefore it is necessary to conduct deep research before buying a smartphone. A smartphone is an investment as it would be used all the time and for a long time. The decision should be solid and not wavering.