Trello Work Management Platform Introduced New Features
Evolving technologies are a part of the new generation. Mobile or computer apps are something that they cannot think without. Starting from apps that provide entertainment to education, all are just a click away. In the wake of the present crisis, technology has helped people remain connected no matter how many miles separate them. Workplaces have transformed into virtual desktops with people from different backgrounds interacting through different platforms. One such innovative and elaborative work platform is Trello.
What is Trello? 
Trello is an app designed to bring individual work on the same board so that it becomes easier to follow the work layout and the proceedings carried out by each of the teammates. It helps to track projects, highlight tasks, show the work allotted to anyone and the progress in it. The app relies on the basic Kanban project boards that allow the manager and its teammates to visualize the workflow in a simple and systematic way, from the beginning till the end in one place. This work management app promises to give the best support to teams who want to work together hassle-free.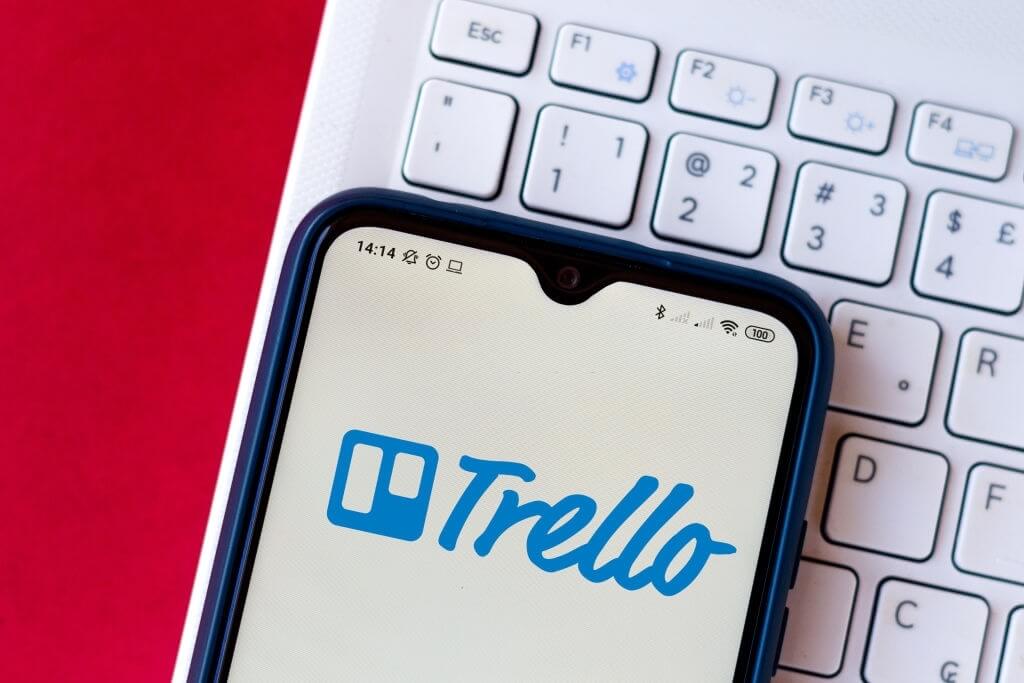 Its key components are boards, lists, and cards. The starting points are the boards that focus on projects like launching new websites, or onboarding employees, which is a process-based task. A number of lists can be created within each board to indicate the progress of the project. The most common examples are "to do", "in progress" and "done" lists. Each card in the list holds information on a specific task that can be shifted from one list to another, depending on the need (like when a task is finished). The cards may contain a variety of task information such as text description, file attachments, automation, and so on.
 Trello was acquired in 2017 by the software vendor Atlassian that integrates well with other applications, helping users to access features in Slack, Salesforce, Gmail, and other apps. It is now more powerful with the introduction of new features in workflow automation after it got the opportunity to blend the features into its app, available in Butler. This allows users to set up simple rules to make repetitive tasks automatically, such as moving cards to the "done" list once work is completed.
The New Trello Plans
To coincide with the 10th Anniversary of its launch, Trello had announced to provide better options to the app users with upgraded features to make it more productive. It has got several new board views like table, timeline, dashboard, and calendar. These will help the users to interact and view information on the boards and would be able to move cards across different boards in each of the different views. It would also enable third-party developers in the future to create their own apps and services to get connected with various board views. Trello has introduced three new card types- link cards, mirror cards, and board cards. Link cards can connect with apps such as Dropbox or Google Drive using the URLs. 
With the new additions, Trello is supposed to face greater challenges than before as some elements of work management apps have got included in the existing productivity tools. For instance, Fluid Components have been incorporated into Microsoft 365 and Smart Canvas into Google Workspace.
Such integrations provide easy task management features over a range of document types. Microsoft and Google update also hints towards the competition that Trello will have to face in the market as productivity tools get increasingly incorporated in work management systems.
Trello has revised their pricing structure and now provide services in 4 tiers namely Free, Premium, Standard, and Enterprise. The free tier requires its users to sign in to get unlimited power-up integrations and storage. However, the number of accessible boards is just 10. The Standard tier has been recently added that requires users to pay $5 per month when paid annually. The Premium tier offers access at $10 per month and the Enterprise option offers a range of pricing plans starting from $17.50 per user per month depending on the number of users.
Conclusion:
The growing popularity of remote working has enhanced the opportunities for such work management platforms to coordinate tasks amongst individuals as teams. It is estimated that expenditures on such platforms would rise by 17% this year. Besides Trello, several others like Asana and Monday have also emerged. Recently, competitors like Workfront and Wrike have also been included.  Trello had at least 50 million registered users in 2018 and is projected to capture more users because of its flexibility and ease of working with the newer additions, making it an effective future tool in work management.
You can also read about Augmented Reality And Virtual Reality!