Ashley Madison Review – The Dating Website Really Worth Giving A Try?
Here is my in-depth Ashley Madison review. What thought comes to your mind when you hear of a site that helps you cheat on your partner? Weird, right? I had the same reaction when I first heard of the Ashley Madison Review. On one side, hundreds of dating apps and websites promise to help you find the right partner or true love.
On the other hand, the Ashley Madison website helps you to cheat on your partner. The entire thought evoked mixed reactions for me. Are you feeling the same and unsure about using the site? This Ashley Madison review can help you clear out the confusion.
Ashley Madison Review – Is The Dating Site Worth Spending Time And Money?
Dubbed as one of the first dating sites of its kind, the website helps you find discreet relationships and connections. The whole service is based on hookups, one night stands, and flings. However, there are also many people who have found success in long term relationships by using the dating site. What do they claim? That life is very too short to be lived in a boring, mundane, and monotonous manner.
The site encourages you to cheat on your partner discreetly and bring back excitement and passion. So is the website worth it? Or is it a scam to stay away from? Read this Ashley Madison review to get all the details that you need to make a well-informed decision.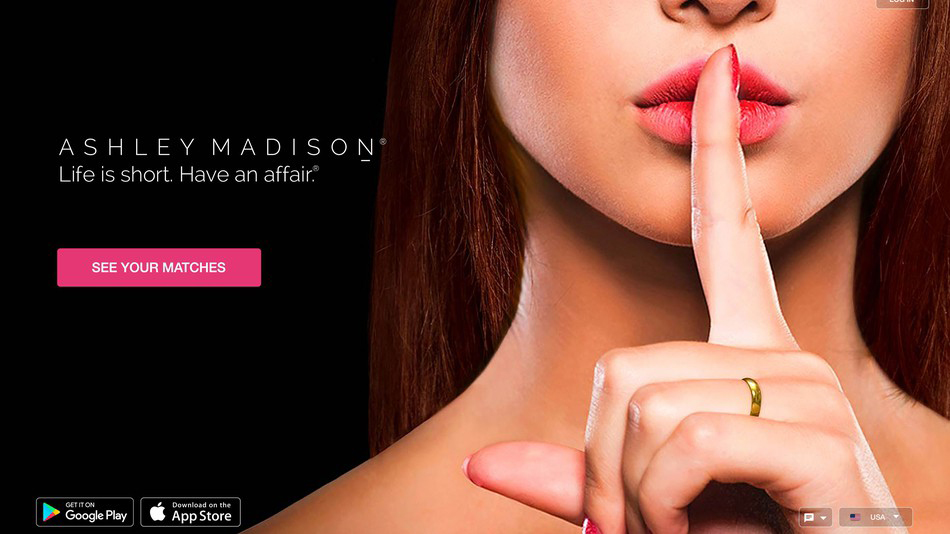 About Ashley Madison Service
It is a unique dating site that promotes the idea that consenting adults should be allowed to do whatever they want in privacy. The main feature that sets it apart from the hundreds of other dating sites on the internet is the discretion that it offers. As it is highly secure and discreet, there are a vast number of active users in the site. What do they offer?
Generally, the Ashley Madison website is used for flings and hookups by married or committed adults. However, the popularity of the site has even attracted a large customer base of singles to the site.
So when I first came across it, I was a single man looking for a short term relationship. The idea of discreet dating was quite lucrative,  but I had my reservations of using this dating service. The main reason was the highly controversial nature of the website. After reading multiple Ashley Madison reviews Reddit, I was convinced to give it a try.
Dating Website 
Ashley Madison
Address
20 Eglinton Ave West, Suite 1200, Box 2055, Box 2055
Toronto, ON M4R 1K8, Canada

Tel: 866-742-2218

Free Membership
Yes
Minimum Subscription Charge
$50
Side Effects
No Major Side Effects
Profile Quality
3.6/5.0
Overall Rating 
4.1/5
Official Website 
www.AshleyMadison.com
Ashley Madison Signup and Login process
You will find that the entire sign up process for a new user is quite simple and straightforward. If you want to start a new profile in the Ashley Madison site, then you cannot do so with a public account. The whole idea is to create a discreet profile that you can use for your dating needs. The website allows you to set 13 photos for a profile which can even be edited to crop out vital information using blur and masking tools.
It even recommends that you should not use your primary email accounts or common passwords when creating a new account. The entire process is centered around creating a private and discreet experience for you. In just a few minutes, I was able to set up a new account and login to the website.
You can also download the Ashley Madison applications on the App Store and Play store to view it on your phone. However, leaving such an App on your phone may not be the best choice if you are already in a committed relationship.
Features of Ashley Madison dating site
Due to its unique nature, the Ashley Madison dating site has a ton of features that attracts users every day. Some of the main unique selling points as advertised are mentioned below:
Discretion is the key– As per Ashley Madison review, One of the essential features of this website is the complete discretion it offers. All the features are centered around providing maximum security and discretion to its users.
No social media required– In this digital age, almost everything and anything is linked and can be tracked using social media. However, in the Ashley Madison famous list, you cannot link it to any social media applications during sign up or log in. You have to use a private email to use their services.
Travel buddy– An unique feature in this service is that it helps you find a travel buddy even before you have started packing your bags. Imagine you are going to a business visit or vacation to another city or country. Using this feature, you can ensure you find a buddy there when you land and have a discreet relationship.
Choose what you want to show in your photos- As privacy is a big concern, I was hesitant to put up my pictures on the website. However, there are inbuilt tools that help you blur our vital information.
How exactly does Ashley Madison work?
Like any other dating site, Ashley Madison review has a database of users who can browse and match with the people they are interested in. Women can enjoy this process completely free of charge. However, men can connect only after paying and buying credits. Once connected, they can use the inbuilt chat feature to take and move the conversation forward.
You can even exchange virtual gifts, winks, and other similar features when you are chatting with the person you connect with. The Ashley Madison price list is more favored to the women users when compared to men.
What I liked most about the Ashley Madison site is the vast community of active, like-minded members. So you don't have to worry about sifting through fake profiles or real people. As they are like-minded people looking for an affair or a short term relationship, your work is cut out for you.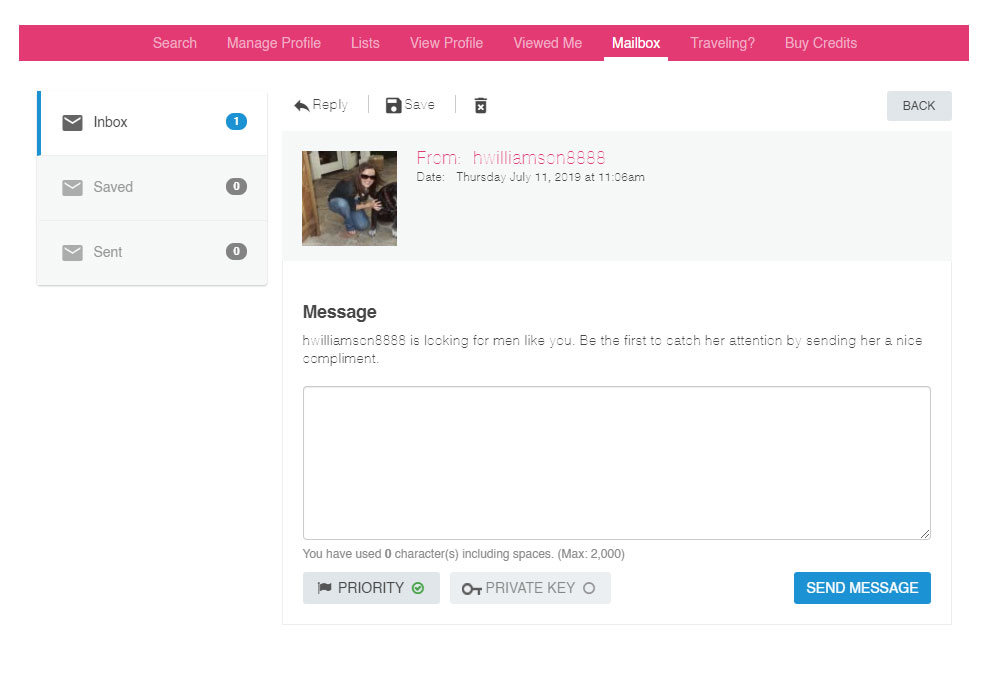 Pros and Cons of Ashley Madison
Like I mentioned earlier, I was single looking for a short term relationship. Here is my honest experience with the dating site:
Pros:
Like-Minded community– In other dating sites, there is an excellent chance that the other person is not looking for the same thing that you are. However, with the Ashley Madison site, you only find people who are looking for flings and short term relationships. This made the entire process much easier for me and I did end up dating a nice girl for a month. It avoids all the mess of a real relationship and gives you exactly what you are looking for.
Ability to mask specific photos– Privacy is the main focus in this dating site. When uploading my pictures to my profile, I was initially worried about exposing myself. However, there were specific tools that helped me blur and mask the photos to hide vital information. This is only visible to people who I have connected with.
Discreetness– Whether you are looking for an affair, a fling, or just a travel buddy to meet in a new country, this app delivers exactly what it promises.
Cons:
Price is free for women users while men users have to pay– If you are wondering how to view messages on Ashley Madison without paying, you're in luck if you are women. Men users have to pay and buy credits to use most of the features in the dating site. However, women users have it all free. Though this may seem a little sexist, it is how the website is designed.
You still have to filter out unwanted profiles and match with people– Getting a profile on Ashley Madison doesn't guarantee you a date. You still have to get matched with people and carry the conversation forward.
I had to keep buying credits to continue using the site– As a man, most of the features in the site had to be paid for. I had to keep recharging my credits to continue using the services. You can take a look at Ashley Madison reviews to get a better understanding of how exactly it works.
Safety and Security of Ashley Madison
A few years back, a big controversy erupted in the Ashley Madison site as it was hacked and confidential information leaked. So you must be wondering is Ashley Madison name list safe now 2019? Well, the company has admitted to the hack and beefed up its security measures to prevent such incidents in the future. They have also encouraged and added more security checks to avoid any misuse of data.
Apart from the website and the servers being more secure, individual users also have high flexibility in controlling the amount of data that they put on the site.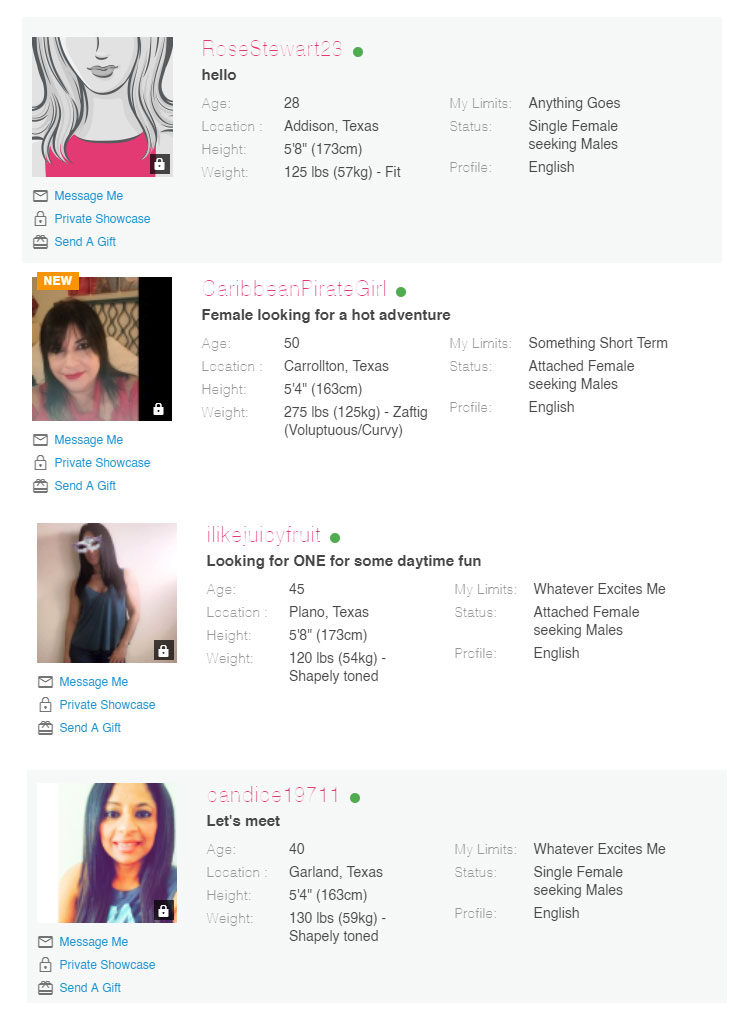 Ashley Madison Price
In the basic plan, the website lets you buy 100 credits for $59. Using these credits, you can perform the following features:
Boost your profile to get more visibility and matches.
Initiate chats
Send virtual gifts
Open and collect emails.
If you are wondering how to message on Ashley Madison without paying, then there is no option available apart from buying credits. However, women users can use these services without having to purchase any credits.
==> Click Here To Get Free Credits On Ashley Madison
Conclusion
I have gone through many Ashley Madison free alternatives and other dating sites that promised similar features. However, I've been fooled each time into buying their services. Ashley Madison review is a well-established dating website with an active community of members who have similar interests. I had no trouble in finding what I wanted when I was using the website. I would highly recommend it if you are looking for a discreet dating solution without having to give much of your personal details or information.