5 Best Sales Movies To Binge – Watch Right Now!
From watching a business tycoon living a lavish life to a common man turning a billionaire. Who does not love to watch movies documented or fiction on sales or marketing?
There is something that draws the viewers to watch the mind blending games between the buyers and the sellers.
Best Sales Movies You Must See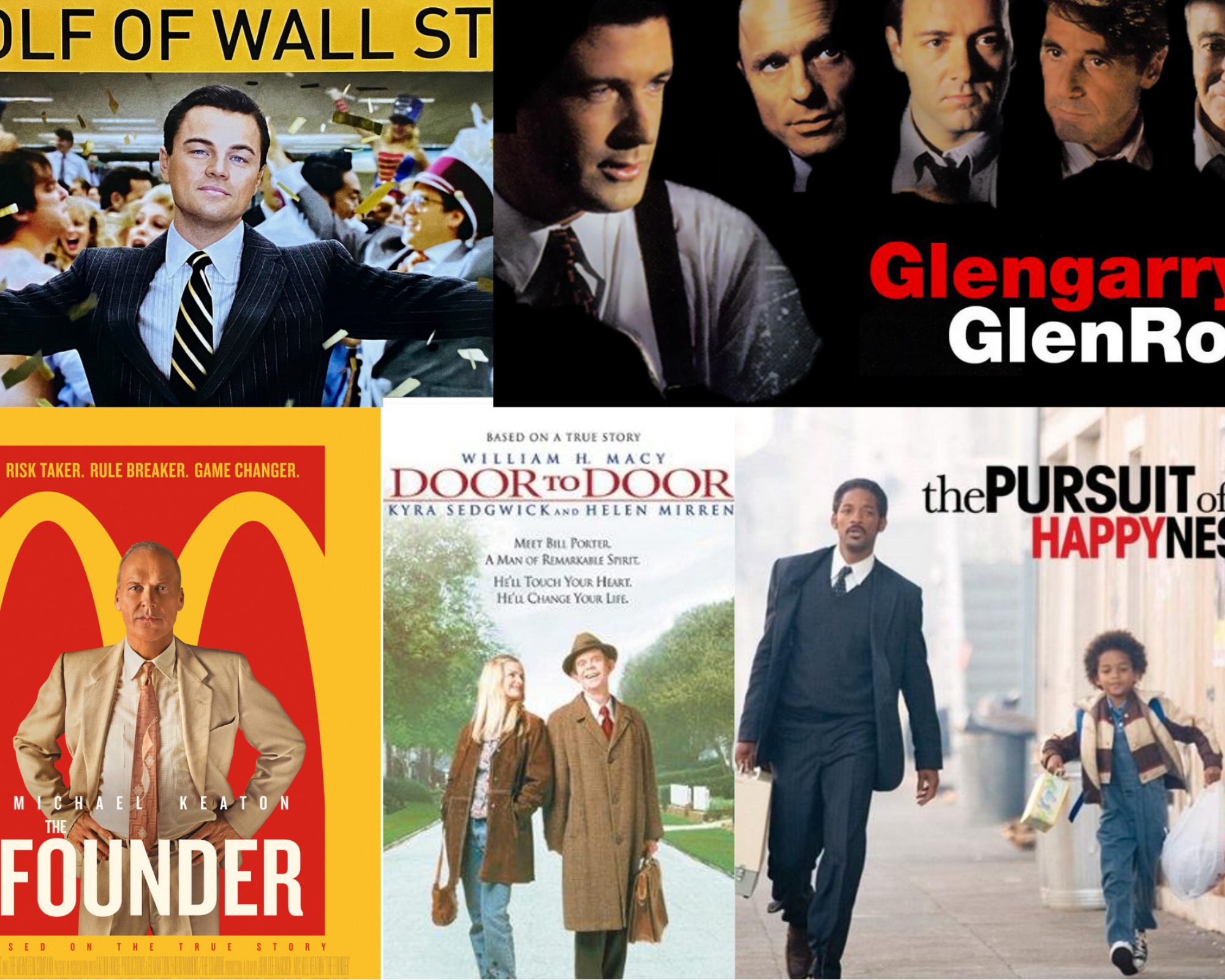 These sales movies also depict the passion, ambition, and energy necessary to start or develop a business career. Some sales movies are so beautifully directed that they will remain some of the best-made movies to date according to the Internet Movie Database(IMDb).
The Wolf of Wall Street (2013, IMDb- 8.2)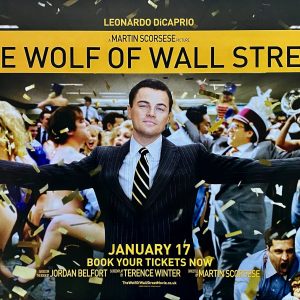 Based on the fact-based story of Jordan Belfort. The Wolf of The Wall Street is a Hollywood biographical crime black comedy film released in the year 2013. Directed by Martin Scorsese and Terence Winter it is one of the best sales movies to date.
It portrays the perspective of Jordan Belfort on his extraordinary career as a stockbroker in New York City. His firm Stratton Oakland which was engaged in devastating corruption and fraud on wall street. This led to Belfort's and his firm's miserable downfall.
The lead role is played brilliantly by a very famous and versatile actor Leonardo Dicaprio. In the film, we see Leo as Belfort who lands a job as Wall street stockbroker for L.F Rothschild. Then  Rothschild finds Belfort as a potential sex-and-drug-fueled stockbroker.
He trains Belfort and makes him an expert stockbroker. Further in the film, Belfort loses his job as a stockbroker because of black Monday. He finds a job in the boiler room brokerage that specialized in penny stocks. Belfort does miracles with the skills he inherited and learned from Rothschild and soon people who would have never invested in that tiny firm starts investing in it.
Belfort makes a little fortune out of it. Thereafter, he befriends his neighbor Donnie Azoff, and the two found their own company. Belfort becomes extremely successful. Soon he becomes a famous big fish in the market making millions of illegal money. This draws the attention of the FBI,  and they start peeling Stratton Oakland.
Even after Belfort knows that he can be arrested and police and the FBI are keeping a close eye on him and his activity. He still chooses to make illegal money in the market. The reckless and arrogancy of Belfort costs him to get caught by the FBI in Florida.
After 22 years of minimal security imprisonment, he is released and now makes his living hosting seminars on sales techniques.
The Pursuit of Happyness (2006, IMDb-8.0)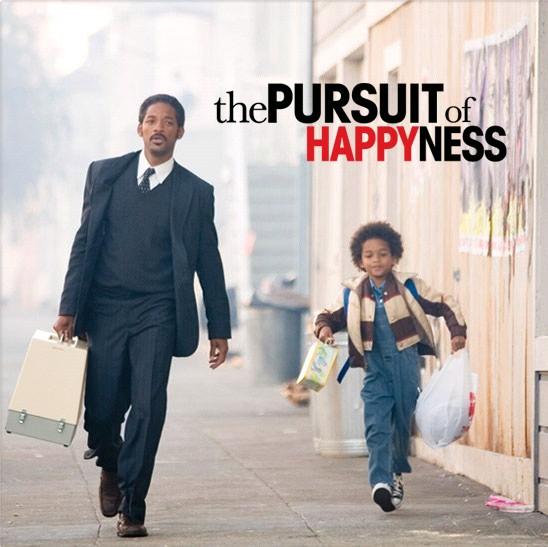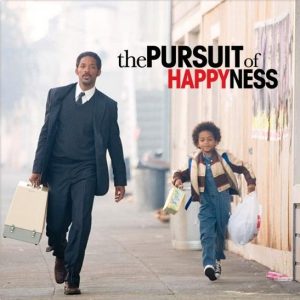 The Pursuit of Happyness was released in 2006 and it was given 8.0 by IMDb. An American biographical film directed by Gabriele Muccino Starring Will Smith who plays the lead role as Chris Gardener, a homeless salesman. His son Jaden smith made his debut in the film industry, playing the role of the son of Gardener. The film was nominated for Oscar and Golden Globe for best actor.
This film's story revolves around how much struggle a salesman goes through with his child's responsibility. He gets financially paralyzed which makes him bound to live in the homeless house with his son. As he loses all his savings he fails to pay for his son's education.
His son gets exempted from the institution, they get kicked out from their house, his wife has to work double shifts to pay the debts. Gardener gets himself involved in an unpaid stockbroker internship. He completes his stockbroker license test faster than anyone in just 6 months, concluding his internship.
Gardener bags the job as finishes his interview which leaves the interviewers impressed. At the end of the film, an epilogue reveals that Gardener went to form his multi-billionaire brokerage firm.
Door to door (2002)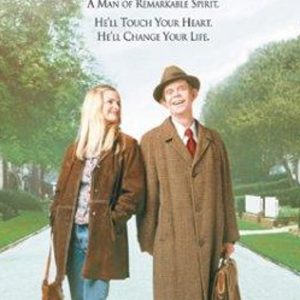 Door to Door was released in 2002 and was given a good rating on IMDb of 7.8. It was a television film about Bill Porter, who was an inspiring Door to Door salesman with cerebral palsy. This film was directed by Steven Schachter, written by the lead role  William H.Macy as Porter himself.
Door to Door was nominated for twelve and won 6 Emmy awards. The film is about how Porter is said to be unemployable, but his determination to succeed as a sales in Watkins prevails. Despite having the uncomfortable pain of his condition. Potter used to walk 8 to 10 miles to meet his customers.
Glengarry Glen Ross (1992)
Glengarry Glen Ross was released in the year 1992. It was rated 7.7 by IMDb, directed by James Foley, produced by Jerry Tokofsky, and adapted by David Mamet from his 1984 Pulitzer prize-winning the title of the film comes from two real estates development handled by the salesman characters. Glengarry Highlands and Glen Ross Farms.
The movie's story is an office full of salesmen who get a notice that saving the top 2 all will be fired by the end of the week. Soon an atmosphere of competition begins. The lead role played by Jack  Lemmon as Shelley Levene has a sick daughter at home and needs to do everything in his possession to safeguard his position.
The Founder (2016)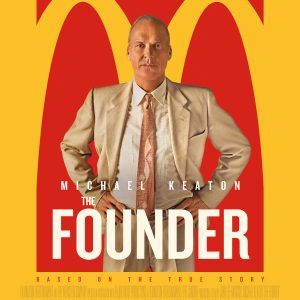 The Founder was released in the year 2016 on Netflix getting a rating of 7.2 by IMDb. Directed by John Lee Hancock and written by Robert Seigel it was one of the best American biographical films of its time. The Founder is a documented film starred by Michael Keaton as businessman Ray Kroc.
It shows the story behind the formation and growth of the food chain of McDonald's. Ray Kroc gets so impressed by McDonald that he seeks to open more with local middle-class investors across the country.
This proves successful to him but later he deals with many hardships regarding his financial difficulties as his shares of the franchise are limited due to his contract. Later on, the McDonald's brother sells McDonald's to Ray and Ray Kroc remains it to McDonald's Corporation.
In an epilogue, it was revealed that the McDonald brothers never got paid the wealth promised to them.