YouHodler Review: Does It Help Crypto Traders To Promptly Act On The Volatile Market?
Welcome to the YouHodler review. Have you ever thought of expanding your cryptocurrency? YouHolder is one of the few crypto-backed loan service providers which helps cryptocurrency holders in retaining their crypto assets. Are you interested in learning more about YouHolder? Can you really trust this platform to deposit and earn more crypto with?
YouHodler Review: Most User-Friendly Fintech Platform?
YouHodler is an EU and Swiss-based company with two main offices in Cyprus and Switzerland. It is a Fintech platform that centers on crypto-based lending with fiat and stable coin loans. The platform has a team with high qualifications in finance and trading. Youhodler is also a part of the Blockchain Association of Financial Commission & Crypto Valley association.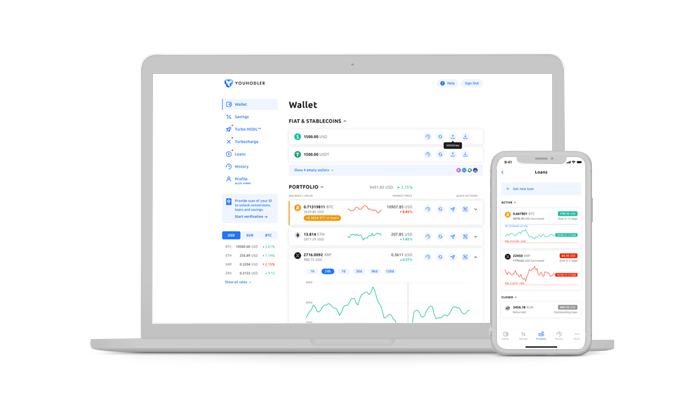 | | |
| --- | --- |
| Product Title | YouHodler  |
| Language | English |
| Category | Cryptocurrency loan |
| Price | Free (Click here) |
| Official Website | Click here |
YouHodler Loan Service – An Overview
YouHodler is a platform launched in 2019 that allows users to transact in the crypto markets at the same time allowing them to have access to their funds. Apart from providing fiat loans by users depositing cryptocurrency collaterals on it also offers the service of investing in a high-interest savings account.
YouHodler review says that it also provides a blockchain platform that makes loans available to users instantly making use of their cryptocurrencies. When it comes to lending, Turbocharge allows the users to obtain supplementary crypto using borrowed funds. This works on a strategy known as a waterfall payment structure.
What does YouHodler offer?
YouHodler offers the crypto investors the platform to stay in the crypto market while retaining maximum flexibility. It helps the FOMO obsessed customers to deal with the fluctuating market while being user friendly. As per YouHodler review, Crypto loans work the best hedging and leveraging on the market, it enables the crypto traders to promptly act on the volatile market, take advantage of the bull, and bear state of the market.
What's the Buzz with YouHodler system?
YouHodler is an inventive and user-friendly fintech platform that helps in dealing with cryptocurrencies efficiently enabling users to use them as digital assets and get loans to convert them to fiat funds as well; it can also be withdrawn to a credit/debit card.HODLing is much advanced and smartly used here and the technology is being updated continuously to bring in better features.
How to set up a YouHodler Account? 
It is fairly simple to set up a YouHodler account. All you need to do is follow the simple steps given below in the YouHodler review
Go to YouHodler website
Sign up at the Get loan or sign up icon using your email registration.
Simple KYC updation ;(ID proof, photograph & personal information)
Finally 2FA protocol for a better and secure experience.
Very simple right! What are you waiting for?
Merits and Demerits of YouHodler Platform
Merits of YouHolder
YouHodler loan is extended at 90% Loan-To-Value with an interest rate as low as 3%
12 cryptocurrencies which includes BTC,PAXG,USDT,HUSD,PAX,BMB,HT,XRP,XLM & ETH are supported in Youhodler platform.
The major players of lending are done by  Bitcoins, Stablecoins and some are accepting Etherium as well, which is a plus.
We can earn up to 7.2% on Bitcoin loans and 4.2% on BNB and up to 12% on Stable coins.
As mentioned in Cryptomojo before in this YouHodler review the KYC procedure is very simple and user friendly.
All the operations including the loan approvals happen at a good pace and cash transfers are made quickly in USTD or fiat.
The customer support is very prompt in taking care of queries and problems.
The minimum loan available is as low as $100
Demerits of YouHolder
The interest rates on long term loans are very high.
From this YouHodler review, it is clear that this platform is not available in all countries including the USA, Bangladesh, China, Iraq, and Pakistan.
It poses a high risk for some of the functions which can cause losses.
Services offered by YouHodler website
YouHodler is a fintech platform that allows users to get loans using crypto assets as collaterals, these loans can be used for fiat conversions both in euro and USD. YouHodler review claims that this platform can also allow users to maximize their assets using cryptocurrencies. Zero fees are charged on crypto deposits or withdrawals.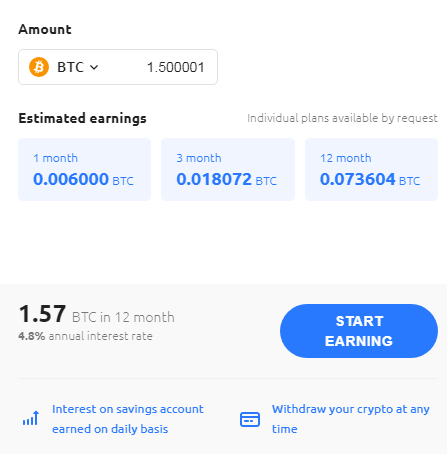 What products does YouHodler offer?
Youhodler offers two main products, Crypto loans, and Crypto interest accounts. Apart from these two the additional products this platform offers are Turbocharge and Multi-Hodl.
These are the type of loans that are available by using your crypto assets as collaterals.18 different coins that can be used as collateral which includes Bitcoin, Ripple, Litecoin, Stellar, Ethereum, Binancecoin, Bitcoin cash, Bitcoin SV, Dash, EOS, Chainlink, Augur, Basic Attention Ethereal Classic, TRON, Cardano, Monero, Tezos. The choice of plan will depend on the choice of collaterals.30 days loan at 3% loan fee, 90% LTV, -5% price down limit,60 days loan 5% loan fee, 70% LTV, -25% PDL and 120 days loan at 9% loan fee, 50% LTV, -40% PDL. It is also possible to customize loans. The loans can be reopened for 30 days,60 days, or 120 days.
How to get a Crypto loan?
First transfer the crypto to the Youhodler wallet. The loan approval will happen quickly in EU, USD, USTD, or BTC, get the loan and withdraw the funds with SEPA, Credit cards, or using some cryptocurrency or stable coin. The crypto collateral can be bought back after repaying the loan using these methods.
Savings or Interest account
Cryptocurrencies can be deposited in Youhodlers wallet and this will be used by Youhodler to lend to the users and interest will be given to us. This is a good way to earn using this platform.
Turbocharge is an interesting option in the YouHodler platform, where a series of loans can be availed from the application that has been created to suit your needs. When you use the turbo charge option it uses the fiat that was let to attain more crypto without any charges, this will be used as the collateral for the next loaning the series. As per YouHodler review the more loans you add the riskier it gets for you. We need to be aware of the price down limit in what case the platform will close the loans and sell the collaterals so that it does not incur any losses.
MultiHodl uses an interesting strategy called Barbell investing. This is an ideal scenario where most of the funds are kept safe in profitable savings accounts and a small portion of the money will be invested in high- risk trading that can earn high profits.
Conclusion of YouHodler review
YouHodler review proves that It is a safe, secure, and user-friendly platform for all your crypto needs.
This platform is best suited for people who deal with a lot of cryptocurrencies that can be made use of to earn interest. It works well for investors who are ready to take high risks. Youhodler believes that everyone should be given the same rates regardless of how much assets they have. The existing system is biassed towards those who have more assets.
Youhodler has an excellent customer support team that addresses customer problems on time using their live chat. Support can also be used to get a better interest rate and also to revise the loan plan. The app looks quite promising and is beneficial for all kinds of traders. The wait for a user-friendly app with all the desired features is over.
Get your account and avail of the benefits today!