WP Amaze Review :- WordPress Rich Snippet Plugin Worth Buying?
Are you looking for a legitimate WP Amaze Review? People are wondering about this awesome plugins features and asked me to come up with a review. If you are a WordPress website user, you can add more features to your website by adding a plugin by few mouse clicks. There are many advantages of using a plugin. You don't need to undergo that shitty coding or testing phase to get an advanced feature to your website. You can simply go to the plugin store and Install a required plugin. If you are not satisfied with a plugin, you will have many other plugins to fulfill your needs.
But you have to be careful while buying a WordPress plugin. Some plugins can ruin your ranking within minutes and it might affect your website speed too. But, don't worry, the WP Amaze plugin will only do best for your website. It will give a new look and feel to your website while silently improve your websites click through rate.
WP Amaze Review – A Plugin That Can Bring A New Look To Your Website
This WP Amaze review will give you a glance at the WP Amaze plug-in. So, If you are about to buy WP Amaze plugin, I will suggest you read this review before you buy it. There are hundreds of plugins released to the market every day, but there are very few plugins available for affiliate marketers to fill their needs. You can instantly add more dominance to your affiliate website with this robust product review WordPress plugin. Improve your review site with stylish product rating, pros, and cons, call to action button, users rating, and much more!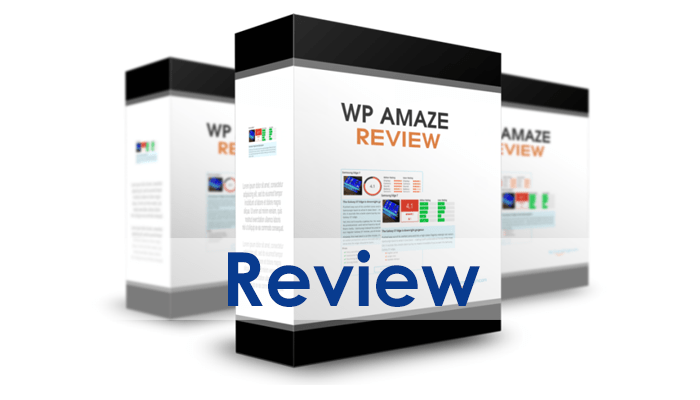 What is WP Amaze Review Plugin?
Star rating is a very important factor for websites to perform well in Google ranking. You might have already noticed it. WP Amaze plugin is made to turn your regular WordPress blog post into a stylish and highly converting post in less than three minutes. You can add editor rating, User Rating, Pros and cons, and even a call to action button by a three to five minutes of work. You will understand clearly while you are looking at its features below.
WP Amaze Review Plugin and Its Features
No matter what affiliate products you are promoting WP Amaze Review plugin to create a cutting-edge product review in few minutes! Now, check out its features one by one.
Stylish Engaging Review Content in 3 Minutes
Say bye to your boring blog post. Nowadays, people like to spend less time and earn more knowledge. WP Amaze Review plugin helps you to give your user a glimpse of the whole article in a cute single box. Here you can make use of star rating, features and you can even make it colorful to get the attention of your visitors and as you know, if you grab their attention, you will grab more sales.
It works with All affiliate programs
There are some other affiliate plugins available in the market, but the main problem is, it won't work with every affiliate programs. Even if it works with an affiliate program, you need to undergo a hell lot of processes to add your affiliate link. WP Amaze Review plugin makes it a simple two-step process. You can simply add your affiliate program without spending more than two minutes of your valuable time.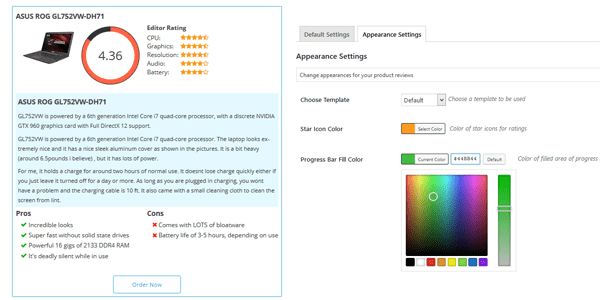 You can Highlight Product Features
Unlike other product review plugins, WP Amaze gives you an additional benefit of Highlighting features option. You can add the best features of the products with the star rating and it will help your visitor to decide without reading the whole article. Make sure you are adding some features that will boost the curiosity of your visitor. In that way, you can improve the bounce rate too!
Add Unlimited Pros and Cons
Every product will have its own advantages and disadvantages. The WP Amaze Plugin will help you to put it in a nice way that a visitor can easily understand the points. You can add unlimited lines to the pros and cons section. Adding a pros and cons section in a product review will gain the trust of website visitors and by that way, you can improve your returning visitors count.
Rich snippet and Schema ready
If you know about Search engine optimization, you will know the importance of rich snippet and schema. According to Google, A result of a star rating and information about the author is getting more click than a usual search result. The star rating will instantly give a feeling to the user that the website contains relevant data that they are searching for.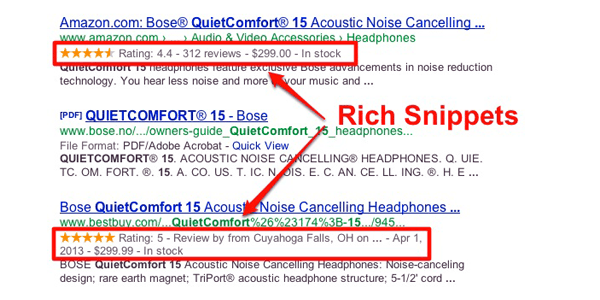 You can add Affiliate Button Easily
You can add an affiliate link anywhere in a blog post. But if you are looking for an income, you should use new ways. Adding a link to a catchy button will instantly attract customers and they will click that button for sure. WP Amaze Review plugin will allow you to add and customize call to action buttons and get more sales. It's as easy as two mouse clicks.
The appearances of your product review blog posts decide the behaviors of the blog readers. A visitor will never respect your contents, or read them if your websites look. WP Amaze plugin will give your blog post a trendy look by adding and customizing colors to it.
How to add WP Amaze Plugin to WordPress Site?
Step 1: Download and Install WP Amaze Plugin
Step2: Activate the Plugin
Step3: Edit Blog post by adding the benefits of WP Amaze Review plugin to it.
Step4: Get more leads and sales
You should also check our Visualai review!
WP Amaze Review Plugin Package- What will you get?
Now, what are the benefits you are getting along with WP Amaze Plug-in? I have listed it below;
WP Amaze Plugin ZIP file
WP Amaze PDF user guide
Lifetime update + customer support
Unlimited sites Developer License
WP Amaze Review WordPress Plugin- Pros and Cons
[joomdev-wpc-pros-cons disable_title="no" title="WP Amaze – Pros & Cons!" button_text="Get WP Amaze Now" disable_button="no" button_link="" button_link_target="_BLANK" button_rel_attr="nofollow"][joomdev-wpc-pros]
Pros
Make modern, professional reviews
You can automatically generate rich snippets
Easy editing and customization for your websites
Highlight the features of every product
WP Amaze Developer license
Work with almost all affiliate marketing platforms
[/joomdev-wpc-pros][joomdev-wpc-cons]
Cons
If you have more than one website, you have to Install it on every website to use it
[/joomdev-wpc-cons][/joomdev-wpc-pros-cons]
Price and How to Buy WP Amaze Review Plugin?
Now, you can get WP Amaze Review with a launching discount price in these options below. You can choose the best package for you before this special offer ends!
Front-end: WP AmazeReview Developers license (Price: $11 – $17)
OTO 1: Amazon Niche WP theme Developers license ($30)
OTO 2: Amaze Platinum Affiliate Profits ($37)
OTO 3: AmazeReview Funnel Reseller ($79
Conclusion- WP Amaze Review is a Must Buy WordPress Plugin for Affiliate Marketers
The WP Amaze Review Plugin is one of the best WordPress plugins for making your blog post an attractive one. There are a lot of customization options and you can improve your website CTR using this plugin effectively. According to WP Amaze Review user reviews, there is a lot of possibilities it providing to affiliate marketers. The WP Amaze Review plugin is recommended for eCommerce websites and affiliate websites.