SaleHoo Review – Is This Platform Good For Dropshipping Business?
Welcome to my SaleHoo review. The drop shipping business is the latest way to start a new business, and I came across the SaleHoo platform while researching for options to start with. I basically wanted something just to spend my weekends on to gain experience so that I can get some experience. That's when I enrolled in SaleHoo Shopify five years back – and today, I am here writing a review stating if is it good for a dropshipping business.
You are reading this SaleHoo review; it means you are interested in the dropshipping business too. So, in this article, I shall cover most of the aspects that will help you understand if this platform is right for starting your business or not.
SaleHoo Review – Is This Platform Good For Dropshipping Business?
SaleHoo is a platform and not a direct supplier. So, you can only connect with genuine suppliers and wholesalers at this platform, but not buy products from here. This platform has extensive information available categorized as per product names, brands, and categories. There are over 1.6 million branded products listed on this website, and you can go through them, search for the products using the tool, and sell them to your customer with a recognizable profit margin.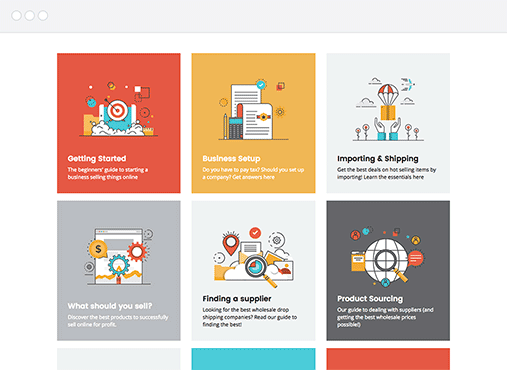 Let's start this SaleHoo review with the most important question – what exactly is SaleHoo?
| | |
| --- | --- |
| Name | SaleHoo |
| Founder | Simon Slade (CEO) |
| Category | Dropshipping Platform |
| Price | $65 (Annual Plan) |
| Official Website | www.salehoo.com |
About SaleHoo Dropshipping
SaleHoo dropshipping is a platform or a directory for wholesale and dropshipping business. Founded in 2005 in Christchurch, New Zealand, it has become one of the world's largest online selling tool wherein you can search and compare products as well as suppliers. It is also one of the fewest first companies for offering international supplier contacts to all its retailers.
This together makes it a platform that connects everyone with one another, with more than thousands of data of wholesalers, drop shippers, manufacturers, and liquidators. The company is a byproduct of thought of Co-founder Simon Slade, who himself was a former drop shipper and was frustrated with the concept of not finding a genuine wholesaler or dealer, especially for new businesses.
SPECIAL: DISCOUNT on SaleHoo Program™ Click Here To Order Now
How Does SaleHoo Work?
As mentioned earlier, SaleHoo drop shipping is a directory for finding suppliers and wholesalers, and to set your online retailing business. The working of this platform is very simple and basically acts on three basic steps –
1 – Find ideas and products that are in demand in the market
2 – Use the SaleHoo directory for finding suppliers for the products
3 – Contact the suppliers and finalize you deal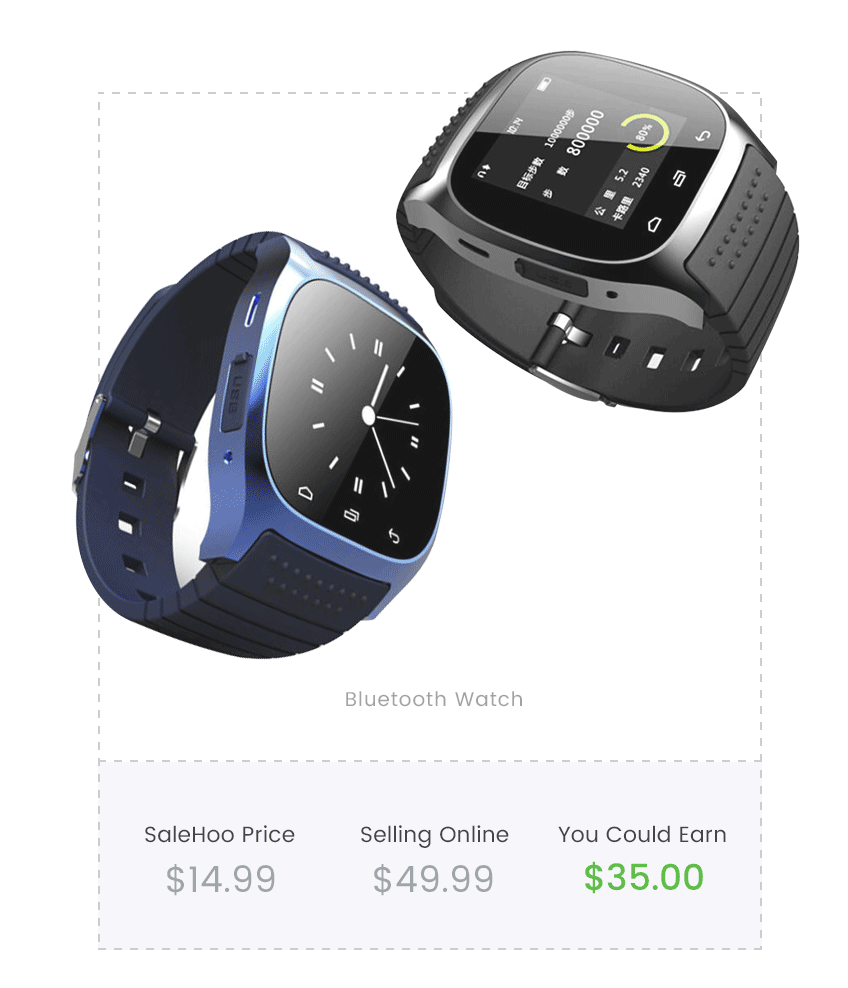 This is the simplification of the process that works on the SaleHoo website. After you have gained access to your profile and the services, you can use their online tool (known as Market Research Labs) for finding the in-demand products in the current market. This gives you an idea of the running trend and the profit margin you can gain over that specific transaction.
You can either search for the products or the suppliers you are interested in. You can use a friendly directory to find the merchandise or the product of your choice. Then the tool will show you a list of drop shippers or wholesalers dealing with those specific products. You can scan the information in the blink of an eye like contact information, product ranges, quality of products, customer reviews, area of their shipments, and process of their shipping.
If you plan of going ahead with a supplier, their page will show you some of their recent stats like minimum order amounts, shipping time-frames, etc. If everything looks good, you can go ahead and contact the drop shipper or wholesaler and finalize the deal. You can either choose to deliver the product directly to your customer or buy products in wholesale. According to my experience, buying wholesale normally offers you a better profit margin.
Working of Drop Shipping

In drop shipping, you can upload the product image and details on Amazon, eBay, eCommerce store, or any other place you are interested in.
Once you crack a sell (a customer orders your product), you can buy the same product from one of the suppliers found on the directory on the SaleHoo review.
The Dropshipper will ship the product directly to your customer under your company's name and banner.
This way, you can keep the profit margin for yourself as all the suppliers listed on SaleHoo Shopify offers the lowest prices.

Working of Bulk Products

If you want to reap more benefits of profit margin, then you can order products in bulk and qualify for wholesale pricing.
When you order the products in bulk, they are shipped directly to your warehouse address.
In this case, when you make a sale, you have to ship the products to your customer's address.
This process gives you better profit yields but also involves a lot of risks as you have to buy products in bulk.
Is SaleHoo Safe?
This is the most important question, and according to my experience, I can say that SaleHoo dropshipping is 100% safe. Each and every supplier listed on its directory is verified under a strict process. Therefore, you do not have to worry about any fraud or scam with any of the suppliers listed here.
About SaleHoo Support 
The SaleHoo review has one of the best customer support departments and you can contact them via email or telephone. The customer support team helps you with any trouble related to the directory as well as dropshipping business. It also offers you helpful resources like training materials, market research lab, community forum, seller training center, and blogs that will help you settling down your dropshipping business further.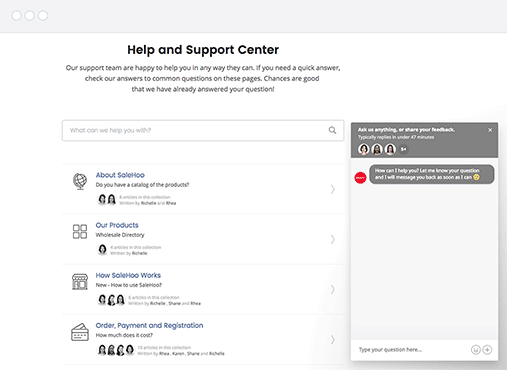 The resources are so useful and well described that you won't normally find the use of reaching out to their customer support. I have just called them over three-time and wrote to them five times in the last four years. And whenever I approached the customer service for help, I have received satisfying replies and solutions.
You can get access to all these resources and the directory tool at a price, i.e. the membership fee for using the platform. The fee is a mere $67 for one year, wherein you can access everything on the website and get contacts of verified suppliers along with the market database. Moreover, they have a no questions asked 60-days moneyback guarantee if you do not the platform or the services.
Pros and Cons of SaleHoo Platform
Here is the list of pros and cons according to my experience at SaleHoo –
Pros
First of all, is the simplicity in registration and use of the platform. You do not have to go through some complicated, fancy tool for getting your business started. The platform and the tool are quite simple to understand, even for a non-technical person like me.
The availability of a number of brands at a minimal registration fee. Normally, if we go individually, the same would cost us a fortune. You can find brands like Disney, Adidas, Lego, Sony, etc. brand suppliers here without much trouble.
All the suppliers listed herein have undergone a strict verification process, and therefore, you can rely on their genuine services.
The membership plan of $67 yearly includes all the services available on the portal. There are no hidden fees, and in fact, you get a money-back guarantee of 60 days, just in case.
SaleHoo reviews offer you training materials as well as some lessons to kick start your dream business with drop shipping.
The customer support system of this online directory is simply amazing that offers help in every possible situation. You just have to call or message them for any help related to your business with the website.
Cons 
One of the downsides of this platform, that I personally feel, is that it is hard to reach the customer support on weekends. On weekdays the connectivity and the support you get is amazing
When you purchase a product from SaleHoo Shopify and plan to sell it on third party eCommerce websites, then the profit margins are not that great. There is a selling charge when you sell products on Amazon or similar websites, which can eat up your profit.
The directory definitely lists millions of products for your use; however, there are many millions of products that have not been covered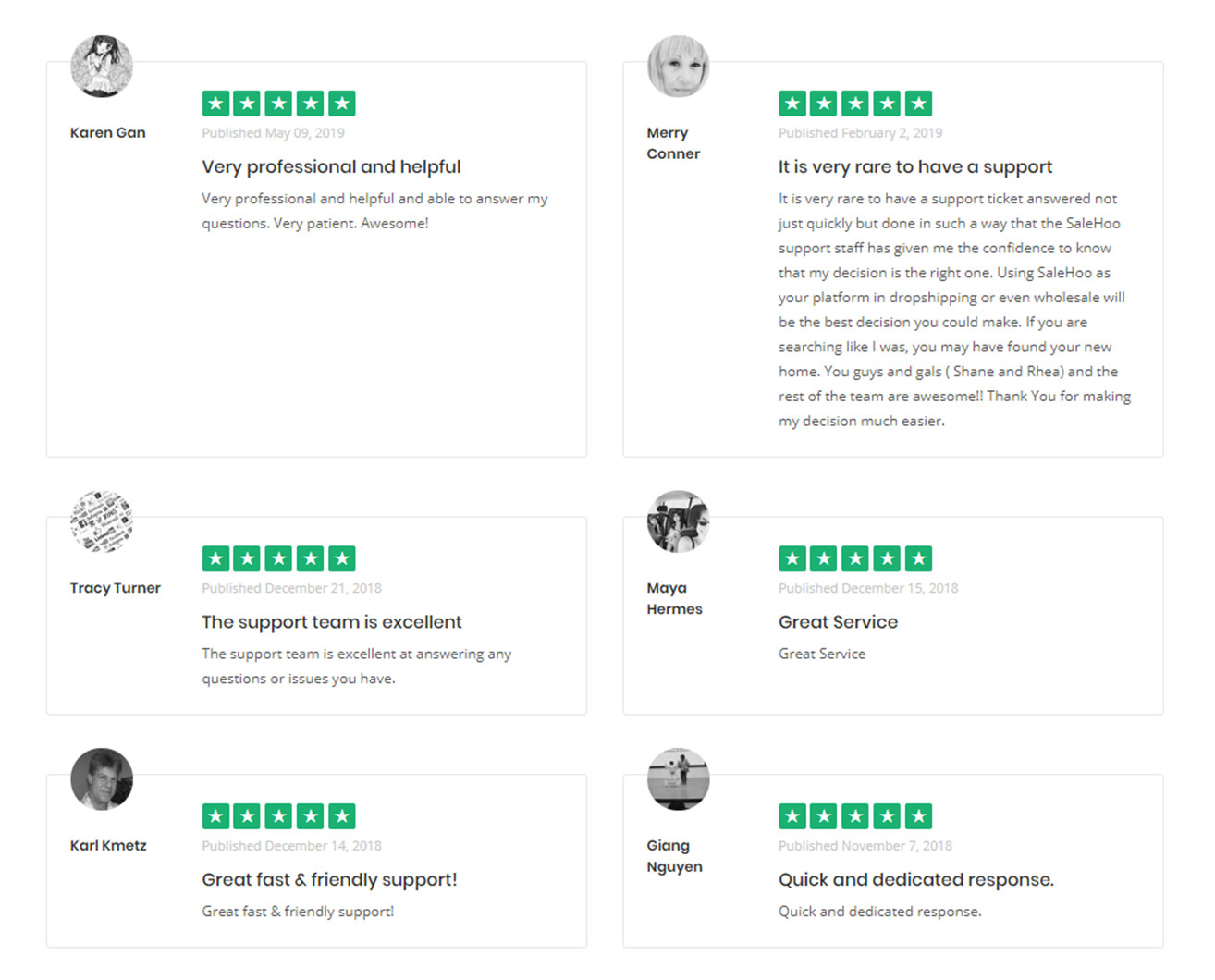 SPECIAL: DISCOUNT on SaleHoo Program™ Click Here To Order Now
Conclusion 
In this conclusion of this SaleHoo review, I would like to recommend this directory to everyone who wants to start with the dropshipping business. It is a fantastic platform with a number of resources, training materials, as well as customer support to help you build the business. If you are looking somewhere to start from, then this is where you should look at.
If you have your own space for the warehouse, the wholesale prices can bring you a large profit margin. However, if you do not have your own space but still looking to reach new levels on online marketing, then SaleHoo dropshipping is perfect for you.
I started my journey of dropshipping from this platform, and the way it has changed and formed my career and goals, I will suggest you take this path too. So, to answer your final question in this SaleHoo review – Yes, SaleHoo is a good platform for drop shipping business.