Importance Of Remarketing In Digital Marketing – Get Relevant Traffic!
Have you heard the term "Remarketing"? It is a quickly growing aspect of digital marketing and it is a tool that allows a marketer to continue the conversation with a user and increase the likelihood of a conversion/sale. Also, the proper segmentation through remarketing can enable clearer communication to the potential customer.
Importance Of Remarketing In Digital Marketing
It has become a mandate for any business that is doing any activity online. Do some remarketing and get some relevant traffic to your website. So here in this article "Importance Of Remarketing In Digital Marketing" you will find the benefits and importance of remarking, that can help you to start. Read on to find more about it.

What is Remarketing?
Remarketing is essentially a way to connect with visitors to your website who may not have made an immediate purchase or enquiry. The basic idea behind remarketing is about to reach out to users who already know your brand or products and, for that reason, have much higher chances of converting. And when the customer visits your site, they are tagged with a special cookie allowing you to advertise to them. If you are planning to advertise online its better to invest in some remarketing.
Don't miss To Read Best Sites To Earn Money Online From Home Without Investment!
Benefits of Remarketing
Cost-effective tool remarketing comes with many benefits. They are:
Brand Exposure: If a customer is exposed to your brand, they are more interested and like to purchase from your brand.
Higher Conversion Rate: The great brand exposure leads to a higher conversion rate, for the display advertising campaigns. So keeping your brand at the top of the customer's mind will increase the chances of a future sale.
Better ROI: Better conversion rates translate to a faster ROI and a lower cost per sale.
Audience Targeting: By targeting a specific audience according to their interests or demographics helps to enhance your remarketing. You can also target warm leads, such as site visitors who abandoned a shopping cart.
Flexible Budget:  Like all other Google advertising tools, you have complete control of the budget and robust reporting tools to help you make smart spending decisions.
Why Remarketing is Important in Digital Marketing?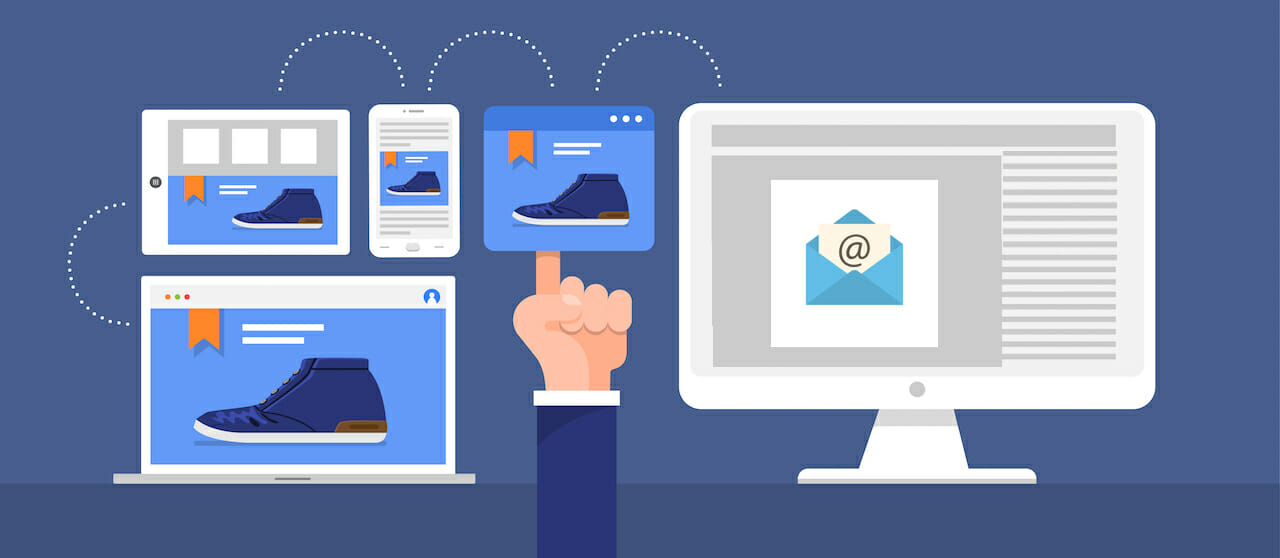 Here are some top reasons why remarketing is extremely important to run a remarketing campaign along with your regular digital campaign. Let's start.
Stay Connected with your Target Audience
Customers mostly connect or reach out to a brand when they need a service or a product. So don't let your valuable customers go! Remarketing helps you to follow a user from site to site to re-engage your customers and lead them back to your site.
Increase Brand Awareness and Brand Recall
Building brand awareness leads to your brand gaining popularity. So the brand awareness helps to establish brand awareness in the early stage of the purchase process and become the authority on your product. And establishing this authority with visitors early should bring your customers back when they are ready to purchase.
Increase Conversion on your Website
Once a visitor is on your website or a micro-site the chances of him converting are not very high. And if you have a visitor and you follow them consistently on the internet you can get them back and help make their decision of converting faster.
Attract your Competitor's Customer
Most of the companies use remarketing to target your competitors' customers. With the help of remarketing your ads pop up on a customer's browser after they have visited your website or search for a particular keyword. So that you can target people who've visited websites that are highly related to your product including your competitors.
Remarketing is your solution to reach your target audience, increase conversion rates and improve your bottom line. I hope you liked this article "Importance Of Remarketing In Digital Marketing" and found useful.  If you have any questions about this article do leave us a comment below and we'll try our best to answer you.