How To Use Emoticons To Significantly Increase Your Conversions
Do you know how to use emoticons to significantly increase your conversions? Emoticons are the part of our lives and our digital culture today, and the use of these tiny, animated faces and characters has considerably evolved.  Emoticons are great for passing on tone and facial expression. When you have a chat with a friend face-to-face, it's easy to convey sarcasm. But if you are in the online podium is much difficult, but Emoticons make it easy for all.
An 'emoticon' is a group of symbols arranged to show emotions. It gives you another way to share your feelings. The studies also found that emojis can help to portray your business friendlier to you. It can also be used to increase the conversion rate of your site.
Tips To Use Emoticons To Significantly Increase Your Conversions
As per experts the time when a person sees an emoji their brain lights up the same way as that emoji conveys. The brain recognizes Emoticons as nonverbal information, and owing to this they are then processed as emotions. Emojis have the power to change the mood and thinking of the reader. The time when someone sends Emoticons in a push notification, it will light up a bulb in whoever reads the notification. Now it is the time for you to start using Emoticons to improve your business, increase your conversions and not just your texting. In this article, we will let you know how you can implement an Emoticons strategy to improve your click-through rates and eventually drive conversions.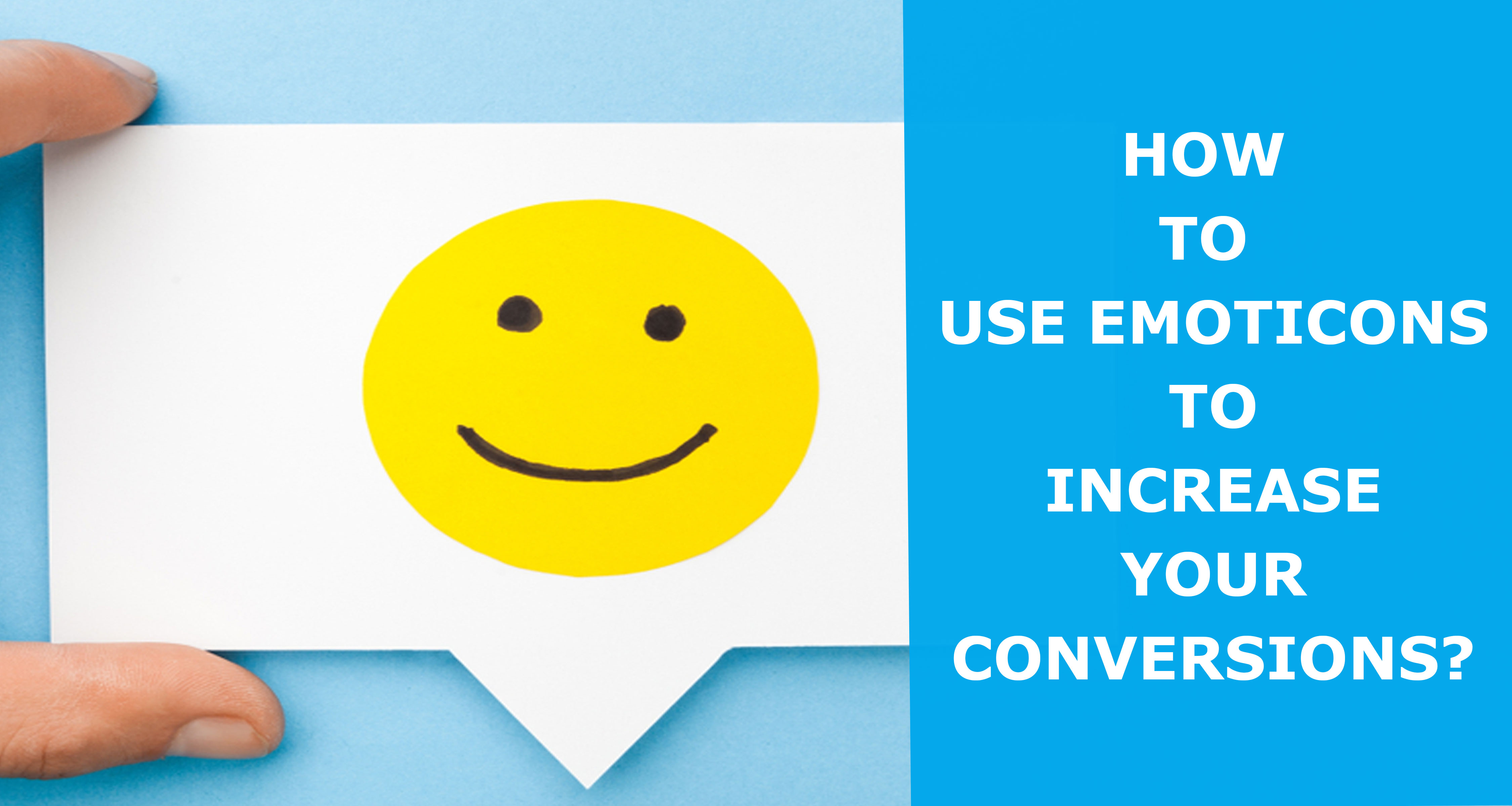 Benefits of Using Emoticons
Emotions have the power to sway a buyer's intention to buy. You need to get used to the new ways of communication to connect your users efficiently. To know why to add in emojis productively is very important:
Emoticons boost increase in conversions.
Emoticons speedily express emotions that help to engage better.
Substituting words with Emoticons will be beneficial as it will make it more concise and crisp.
Emoticons make the text more interesting as well as exciting, to draw users easily.
Emoticons in push notifications will personalize your message and will craft it more gracious and unobtrusive
Emoticons usage Multiply Instagram growth as half of Instagram text is emojis.
Emoticons generate a thrilling opportunity for brands. You can easily get extra personalized information and can carry out sentiment analysis of your audience.
Emoticons not only Boost unique open rates but also assists to increase responses as well as blog comments after posts with emoticons in subject lines.
Emojis have been considered as an effective means of nonverbal communique and thus helps in improving customer retention.
Don't miss to read our Traffic Multiplier Review
How to Use Emoticons Effectively to Increase Your Conversion?
You can't just add a few Emoticons and think it is going to do wonder for you're to increase your conversions. There are ways in which you can use to leverage Emoticons for increased engagement. It is very vital to know how to properly use emojis to make the most of your click-through rates and drive your audiences to your website.
Firstly you should understand why you would even need to employ emojis in marketing copy in the first place. There are many ways to use Emoticons to significantly increase your conversions. Firstly you should know to drive in more conversion you need to focus on three things mainly:
You should know how audience communicates using Emoticons.
Be cautious while sending Emojis in push notification to the audience in different geographies.
Try to generate explosive emoji engagement in your push notification message and also tag users. It is important to note down that Emoticons used in your campaigns should go in hand with your focused plan.
Ways to Use Emoticons to Increase Your Conversions
Before using Emoticons to increase your conversions, you need to understand how your audience communicates with it and in what way they relate to them. It will be easy for you to leverage them in the best way possible for your business as well as your brand. Emoticons have the power to fulfill the missing perspective of emotion and assist in increasing your social engagement. Ultimately Emoticons help sales and get your brand out there. But keep in mind that don't overdo it, and understand your customer base is a priority.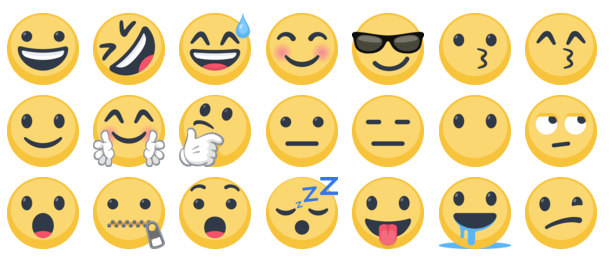 Use Emoticons that Bond with Your Audience
There are loads of Emoticons to choose from and please note that not every emoji is right for your business or your audience. Companies should make a resolution at the forefront of time regarding which emojis are appropriate and pertinent to their brand. With this, they should also decide how frequently they feel like to use emojis in their messages.
Emojis Usage to Boost Email Open Rate as Well as Engagement
Push notifications with Emoticons execute well with about 80 percent more open rates on average, in comparison to those without emojis. Using Emoticons in email subject lines can considerably increase open rates. More people are opening your CTA. If in case they don't open it and click through right away, there is an increment in the chances of them coming back to you.
These insights prove that emoji marketing is a remarkable marketing tool that can considerably boost engagement, generate leads, add to email open rate,  as well as increase your conversion rate.
Add Emojis into Your Sales Funnel
Though many brands are using Emoticons to generate brand awareness and connect with their audience. Therefore, attempt to make use of emojis that symbolizes your brand in addition to speak the language your targeted audience appreciates.
Add Emojis to Your Social Media Accounts
Nowadays, every one access social media sites, and so, it is very important to use Emoticons on your social media accounts and also on the content you share. Firstly you have to plan out your social media content policy to add Emoticons marketing.   However, Instagram is the only social media podium that uses the most emoticons with marvelous results.
Before using Emoticons on your social media accounts, you should at first know about what types of Emoticons engage your audience, and how they're using these little images and, where to place this tiny emojis, etc. consequently, study the market-place along with your competitors, and target audience.
Emojis are certainly a new-fangled way for people to express information, and you don't have to be an expert on Emoticons to use them. However, a little bit of research before you start is an excellent idea. Emoticons can be fun as well as a successful way to get your message across audiences, but you should know how to use emoticons to significantly increase your conversion in proper ways and should also understand how often you're using them.