How To Become A Verified User On Threads?
Instagram parent company Meta announced the rollout of another app named Threads earlier this week and it has been the talk of the town lately. The debut of Instagram's Threads came right after the ex-Twitter CEO Elon Musk revealed the recent upgrade they made to the app by introducing a new limit to the number of tweets a person can make in a day.
However, people have been looking for an alternative ever since Musk came up with this announcement. Although not meant to, Twitter has apparently paved a block-free path for the newly launched app, Threads to grow.
Get The Blue Checkmark On Threads
Since Thread is another half of Instagram, you can sign in with your Instagram username and other credentials. Moreover, you can also keep your Instagram followers and verification status on Thread as well.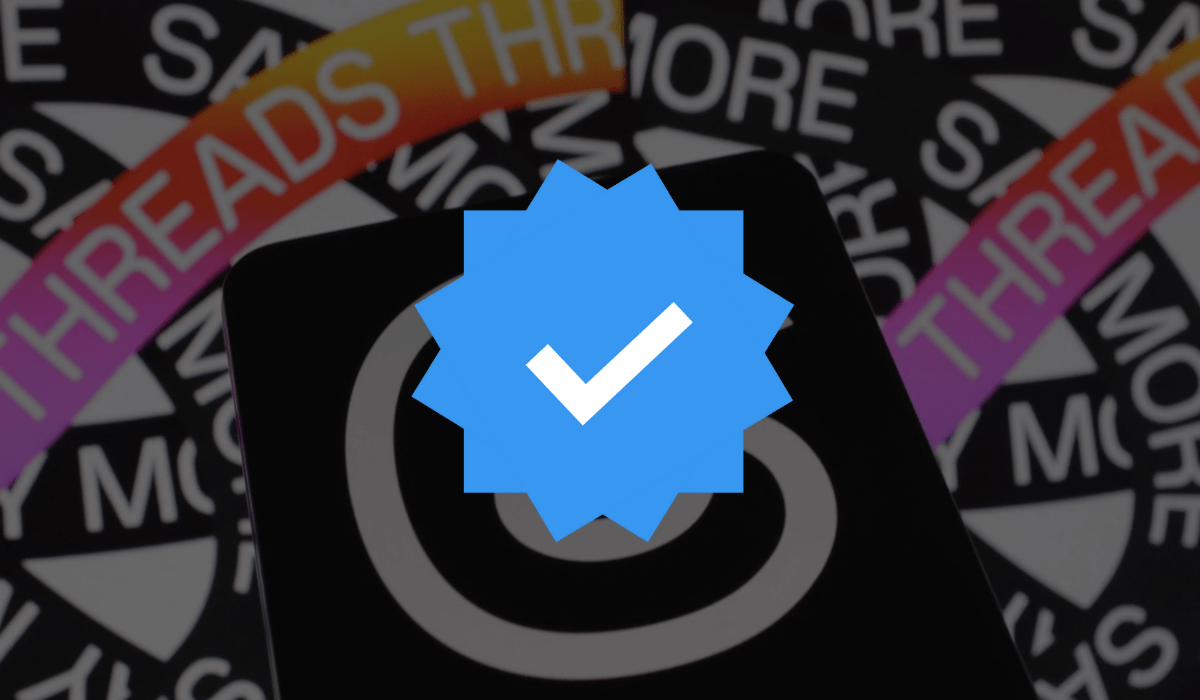 The platform was reportedly in the development stage since January 2023 and currently, users are flooding the platform. In fact, Threads is an Instagram-like app, where you can post photos, and videos, and share texts.
Since the release of the app, many individuals have been looking for ways by which they can get verified on the platform. In this article, we are going to discuss how you can get verified on Threads. But before that, aren't you pumped to learn more about Threads by Meta?
What Is Threads By Meta?
Threads is a free-to-download application from Meta after Instagram. It is a platform where you can publish posts or share updates in less than 500 characters. You are allowed to post photos or videos that last up to a maximum of 5 minutes.
Since Threads is presented to you by Meta, you can share a Threads post on the Instagram story. You can also share a link to the Threads post on any other social media post as well.
Similar to Instagram, you will have a feed where you can see the recently shared posts of the accounts that you follow. In addition to that, recommendations of other accounts will also pop up in your feed.
Furthermore, you are free to choose and restrict who can mention you in a post on Threads. However, the only requirement to open an account on Threads is that you should have one on Instagram. But, it is not mandatory to keep the same profile as Instagram on the new platform. You can change it according to your preference.
But currently, most Threads users are searching for ways by which they can get verified on the platform. Scroll down and go through the guide given below to understand the necessary steps that are required to get verified on Threads.
How To Get Verified On Threads?
Earlier in 2023, Meta changed the whole meaning of being verified on their platform. Before, you were only supposed to get the verification mark next to your name only once you get recognized by Instagram.
The platform is only used to recognize notable and unique accounts. But now, the story has changed as the meaning of the verified badge has changed.
Now, let's see how you can get verified on Threads:
1. Open An Instagram Account
Threads is a follow-up to Instagram and hence, you are required to have an Instagram account to get on Threads. It is a mandatory criterion as you cannot open a Threads account without using Instagram credentials.
2. Apply For Meta Verified
Unlike before, applying for Meta verification is ten times easier now. All you have to do is open your Instagram account, go to your profile, click on the three dots in the rightmost corner, and tap on "Meta Verified."
3. Enable Two-Factor Authentication
This is another important step to be followed while applying for meta-verification. Since it offers additional security, you are supposed to enable 2FA. You can set them up with the help of Authy or Google Authenticator. In case you find that complicated, you can also do that with just your current phone number. But you cannot expect much security when you opt for the second option.
4. Upload Your ID
The process of Meta Verification will only be completed after you upload your ID or any other document that is equivalent to your ID such as State ID, Country ID, Driver's License, or Passport. You can upload this by properly scanning the document.
5. Wait For Approval
The process of getting verified on Threads takes 1-2 days for approval. The team utilizes this time to verify the information that you have shared with them.
6. Approval
You can consider your application approved when you receive an email regarding the verification approval. Once you receive that, your experience on the platform will be elevated.
Why Should You Get Verified On Instagram Threads?
The platform treats a normal account and a verified account differently because the latter comes with a bunch of benefits. If you are someone who wants to use the platform to earn, then you better apply to get verified. '
However, the following are the other reasons why a person might want to get verified on Threads:
Maximized reach
Increased engagement
Media opportunities like collaborations
Authenticity and credibility
Enhanced security
Access to added features
Conclusion
The current generation is choosing smart work over hard work and their mode of money-making is different from what it used to be before. Currently, social media platforms like Instagram and YouTube has been influencing several youngsters to come out of their comfort zone and earn from their hobbies.
Instagram Threads is also one such platform where you can get recognized by the world. It is a medium that is about to gain unmatched traction in the coming days. Therefore, taking a small effort to get yourself a verification mark on the platform would be worth it as it will deliver you benefits such as added security and maximized reach.
So, head to the play store or app store where you can download and enjoy the benefits of the Twitter-killer app, Threads.