Top Free Alternatives To Quillbot For Effortless Content Paraphrasing
Quillbot is in rapid use nowadays and assists in comfortable and quality writing. Most content writers prefer this advanced tool to create content and get desired output.
Furthermore, the tool helps identify probable errors and check plagiarism and grammar. To facilitate well-structured material, Quillbot supports the AI copywriting assistant.
12 Best Free Alternatives Of Quillbot For Paraphrasing In 2023
However, the creative team may face several limitations too while using this famous tool. The biggest constraint of the product is a limited word count allowed for paraphrasing.
Therefore, if a person wants to paraphrase more than 125 words, Quillbot cannot help. More pressure of proofreading will be there as the paraphrasing may sometimes need to be more accurate.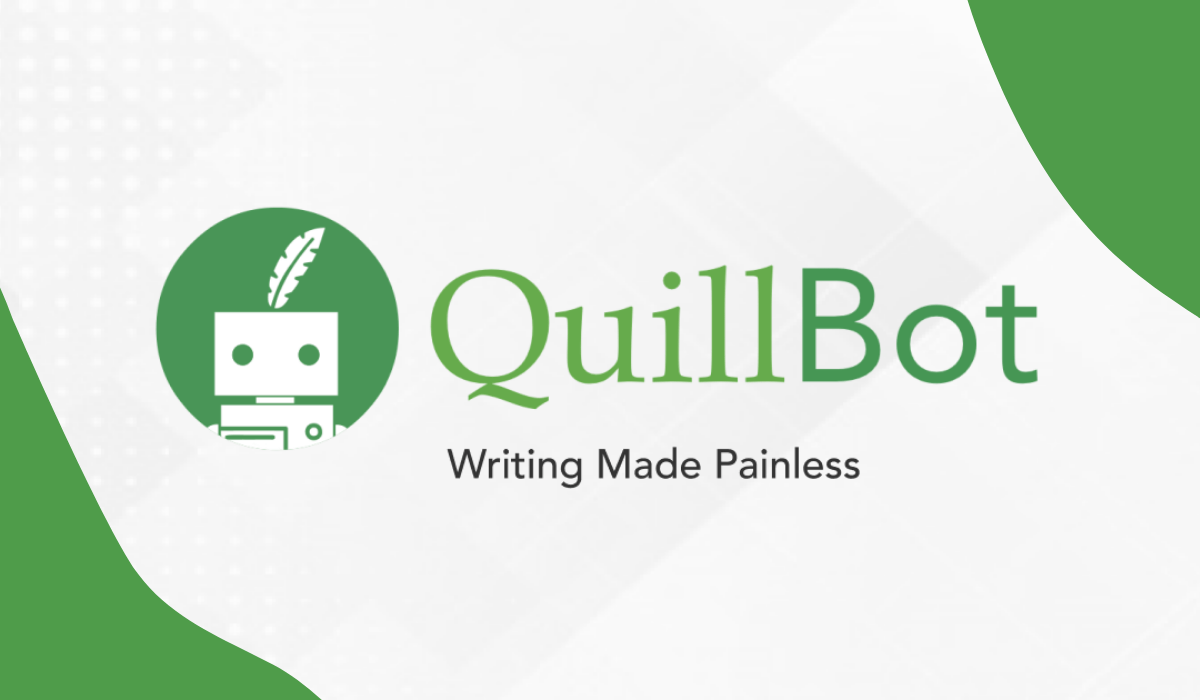 So, arranging for alternatives when Quillbot fails to support you is critical. Here we give some suggestions in this regard. These tools are also doing good and have splendid records supporting content creators.
12 Quillbot Alternatives That Are Available For Free
Paraphrasing can be more accessible now with the help of these innovative tools. If you are not happy with Quillbot, please try any of these. Moreover, these come free of cost. Therefore, anyone can opt for alternatives for a suitable paraphrasing experience. Your quality of work will undoubtedly improve a lot.
1. Paraphrasing Tool
This tool has AI support and provides incredible assistance in developing articles, stories, essays, and other similar jobs. Furthermore, Paraphrasing Tool allows you to work with 10,000 characters for paraphrasing. The results are no less than human-level with superb quality.
2. Paraphraser.io
Paraphraser.io is an excellent alternative and is considered the best for Quillbot users. In the free version, you have a limit of paraphrasing 600 words. However, the significant part is the retention of actual intent.
Moreover, you can modify the structure of your content with the help of the four diverse modes. You need not spend much time to be fluent in your writing. On top of that, you get the advantage of multiple languages in this tool. So, paraphrasing will be simple if you utilize this tool smartly.
3. Spinbot
The users do not have the compulsion to subscribe to the premium version, in the case of Spinbot. However, they get the privilege of creating great content with less effort. This web tool helps in producing original and incredible content.
Moreover, Artificial Intelligence powers the content of different genres. The writer's only responsibility is to provide engaging content. Spinbot is thus popular among various categories of users like teachers, students, and professional content writers.
4. Rewriter Tools
This tool is also a free assistant for professional writers. Furthermore, you can be more creative and get the chance to add new words to an already paraphrased sentence. Suitable paraphrasing is possible by creating a relevant sentence using appropriate words from the synonym list.
Thus, Rewriter Tools is an amazing medium to create excellent and impressive content. As the tool comes for free, anyone has the right to create beautiful content using Rewriter Tools. Imagine more and create some brilliant content now.
5. Article Rewriter Tool
Do you want a simple and free tool to produce something interesting? Article Rewriter is the best one in this context. It can easily replace Quillbot and provides everything that you need. This will allow you to create new content from already written material.
Thus, you can save a lot of time by utilizing this tool for your content. The uniqueness of the content will be there due to the sophisticated algorithms. You can do so if you need copies in this special tool.
6. Grammarly
Another marvelous tool that can replace Quillbot is Grammarly. It is, however, available in both Premium and free versions. It gives you sufficient options to modify your writing for improvement.
Moreover, the auto-suggestion feature of the tool helps you identify mistakes quickly. You can now frame a sentence better without redundancy. The tool also features a readability option to ensure you follow the SEO guidelines. It is indeed a superb tool for writers to create acceptable content.
The usage is also pretty simple. Copy and paste your write-up on the Grammarly screen, and the suggestions will automatically pop up. Click on the underlined portions to find out the suggestions.
If you do not like a suggestion, you may ignore it. Therefore, spelling mistakes and typos will also reduce as you pass your article through Grammarly.
On the other hand, a premium version will provide you with more opportunities to correct your article better. However, the plagiarism checker is present in the premium version only and not in the free version.
7. Paraphrasing.io
This AI-powered technology is the primary driving force for operating this paraphrasing tool. Furthermore, Paraphrasing.io allows users to create content in four specific modes. They are
Creative
Regular
Academic
Formal
The quality of every content will be very high and relevant for the concerned context. You can frame more engaging sentences by changing the words with the appropriate synonyms. Moreover, you will find a maximum of 15 languages for effective paraphrasing.
8. Pre-Post SEO
This paraphrasing tool also comes for free. Therefore, your sentence structure will be improved and more engaging as you create unique content.
The Pre-Post SEO tool will help you identify the original version's changed syntax and frame a different sentence. So, it is an ideal option for SEO content creators.
9. SpinRewriter
For bulk production of content, SpinRewriter is appropriate. Most people prefer it more than Quillbot. The biggest reason for doing so is enjoying the variations for writing and uploading the articles. However, it is a paid tool and ensures time-saving to a great extent.
Usually, you have to take a subscription for $77 per annum to use this tool. The new users will get an added advantage for SpinRewriter. They can first take the free demo version and try out the implications.
The test is for five days. Therefore, on being satisfied, they can become regular users of the fantastic tool. It is excellent for bulk production with an exporting facility.
10. My Assignment Help
The students will find this tool extremely useful during the assignment time. However, researchers and professional content writers can also take advantage of this brilliant medium.
Primarily, My Assignment Help provides the required solutions to the students very quickly. As a result, the paraphrased article will become a signature content to fetch good marks.
The structure of the content will be ideal as per your need. Moreover, you will get to create only original content without dedicating extended time to the projects.
11. Spinner Chief
Another effective tool that can prove to be helpful in place of Quillbot is Spinner Chief. The AI tool helps in creating human-level content. Moreover, the team version is an added feature of this excellent medium. The algorithms used here are advanced in nature.
The researchers came up with this extraordinary idea with curated functionalities. Additionally, special features like multiple-user access, managing and creating content on multiple computers, etc., help improve your content. You can run the tool effectively on both computers and mobiles.
Paraphrasing will become more effortless with this tool than you have ever thought of. However, it comes for a price and has no free version. The different packages for the AI-powered tool are,
$107 per annum
$307 for a lifetime (one-time payment)
$47 per month
12. PlagiarismDetector.net
Crafting high-quality and meaningful content from an original write-up is more convenient with PlagiarismDetector.net. Furthermore, it is a free tool with readability-checking features.
The paraphrasing tool is a web-based medium for generating content free from plagiarism issues. You will benefit from the advanced algorithms to create unique and well-described content.
Is It Better To Use The Alternatives Of Quillbot?
Quillbot can be the preferred powerful tool that you have been using for creating content. It is equally beneficial for teachers, professionals, and students. However, you may only find some of the advanced features associated with the AI-powered software here. Therefore, shifting to other alternatives becomes essential for the betterment of the content and time-saving.
Everybody wants structured content for an impressive output. Web tools like Quillbot play the lead role in determining the quality of the content and making it look original. However, Quillbot users are having several issues, which made them raise complaints about the product.
The researchers consider this feedback very seriously. Therefore, they are now suggesting the usage of some compelling alternatives. In the above content, we mentioned a few of the best alternatives in this regard.
People think the AI tool is not giving transparent results on multiple occasions. Moreover, it fails to understand the tone of the sentence. As a result, the suggestions it gives do not fit into the context. This hampers the overall flow of the content, making it unacceptable to the readers.
It is a 100% perfect tool and several times fails to detect grammatical or spelling errors. Hence, the users should consider a better alternative for improved output.
Conclusion
Quillbot is one of the most popular AI tools these days. However, you may also switch to some other authentic tool to avoid facing the issues associated with Quillbot.
The above names signify that your content can turn better with more advanced technologies.
Get accuracy in your writing pattern, originality, and punctuation, besides saving your precious time. So, go for the best option today.