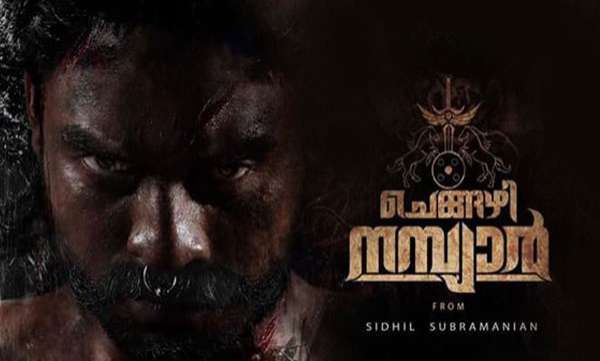 Chengazhi Nambiar First Look Poster Review
Tecsmash is always bringing new unknown facts and stories of Malayalam cinema industry in front of movie lovers of Kerala. After analyzing the upcoming projects and the scripts, we can now tell you that Tovino Thomas is the next man who is going to rule the Industry for next few years. He is very charismatic personality and producers are trusting on his capabilities. His Upcoming Malayalam movie, Chengazhi Nambiar is expecting to become the next 100 crore project in Malayalam film industry. The actor who is known for trying different looks sported a very new and different look in this upcoming movie as well. First look posters of Chengazhi nambiar were out previous year but the theme of the movie is yet to be revealed. The first look posters of the movie have stunned the audiences.
What Making Producers Trust on High Budget Malayalam Movies?
Producers are now confidently taking high budget movies and they are making a good revenue from Malayalam film industry. After the huge success of Pulimurugan, they understood the opportunity and now film producers are confidently spending crores for making big budget Malayalam movies.
Know More about Chengazhi Nambiar Movie
Chengazhi Nambiar

, the next big budget movie is expected to start the shooting in last quarter of 2017 or in 2018.
Sidhil Subrahmanyan is directing the movie Chengazhi Nambiar and while seeing the first look poster it reminds me the Hollywood movie "300 Spartans".
Tovino Thomas also has a look like the actors of 300 Spartans movie.
Tovino Thomas is expecting to be acting in Double role for the movie Chengazhi Nambiar.
Chenagzhi Nambiar Movie is expecting to have a 100 crore production cost.
Tovin Thomas will represent any of the character of "Puthumana Panicker" or "Manakkattu Badhran" a famous Valluvanadan Kalari fighter. Puthumana Panicker is also known as "Chondathil Mannadiar"
The story of the Movie may be based on Valluvanadan History.
The Mamankam fight that happened in 1505 AD will be recreated for the Movie.
Tovino is practicing Kalaripayattu for the Movie.
The one who teaching Kalaripayattu to Tovino is the guy who teaches Jacky Chan for the movie "The Myth", and His name is Gopakumar.
The story is about the 101 soldiers who fight against Samoothiri's Thousands of soldiers. This is the reason we have specified the movie "300 Spartans".
Chengazhi Nambiar is expecting to be a bilingual movie. It will be released in Tamil, Hindi, Malayalam and English.
Movie will be produced by CAT & MOUSE production house.
Pre-Production works are ongoing.
We will update the further details of Chengazhi Nambiar Movie soon, stay enjoyed with us. You can also read our Movie reviews, expectations and calculations about upcoming Malayalam movies.